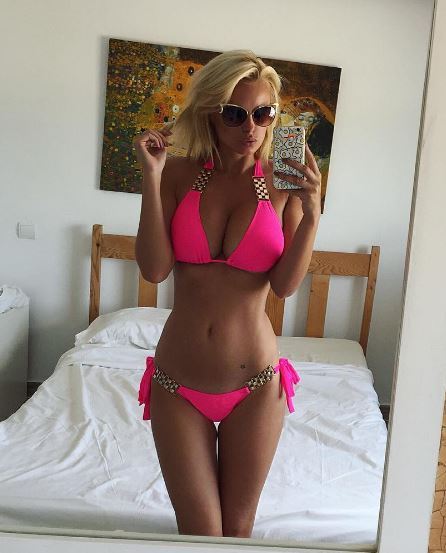 Glamor girl and Page 3 model Rhian Sudgen exposed her fantastic curves and bust while chilling out in a relaxing holiday in Ibiza.
The 29-year-old stripped down, wearing only a pink bikini and exposing her full cleavage while taking a snap inside a cozy bedroom.
The busty babe treated us with her snap that shows her narrow waist and hourglass figure while trying to unwind at the poolside. Teasing and relaxing, she posted the snap with the caption: "Last day of my jollies… ???? #Ibiza."
The post sent a horde of followers commenting and praising the exquisite beauty on Instagram. I can spare you the details on this one, but one man went as far as saying: "Oh sweet Jesus, I'd never get out of bed if you were my girlfriend!!xxx"
The gorgeous blonde spent the holiday with her 35-year-old fiancé Oliver Mellor.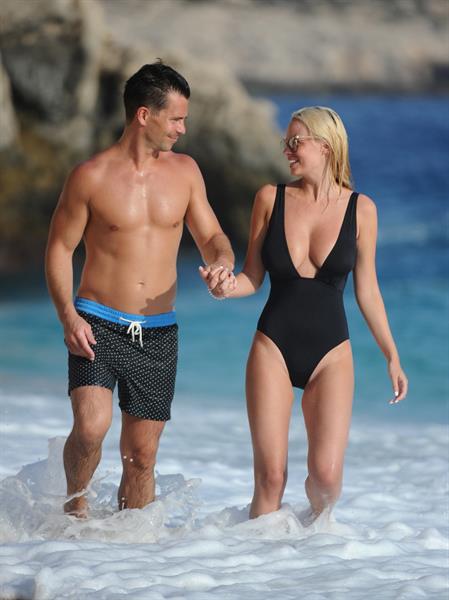 Just a few months  ago, new broke of Vernon Kay, a married 42-year-old TV host, sending a barrage of sexy text messages to the hot vixen.  In 2010 Vernon made a pubic apology to his wife Tess Daly for texting Rhian and four other women.
She called Vernon a liar, stalker and desperate guy who was a bit off with his words and boldly asking her to meet in secret places.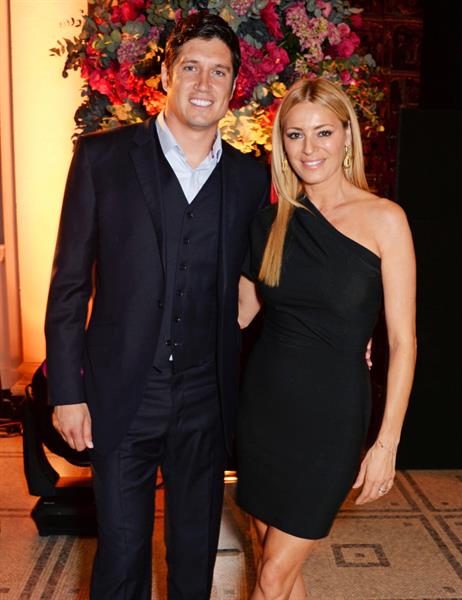 She would conclude by asserting that she is not a "home wrecker" and that nobody else is responsible for Vernon's damaged marriage but himself.
Rhian and Oliver have been vacationing a lot lately.  They had recently went on a vacation in Turkey also where there were plenty of public displays of affection and lots of bikini photos.  Here are pictures from that vacation: