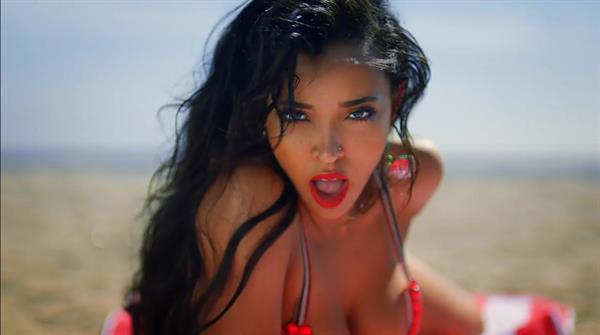 Fast rising pop singer Tinashe (pronounced Tina-Shay) is graciously giving us a reason to go out and visit the sunny beaches as she flaunts her gorgeous body in the music video of her current song "Superlove", a bouncy and seductive track from her yet to be released studio album Joyride.  (Scroll to bottom for video)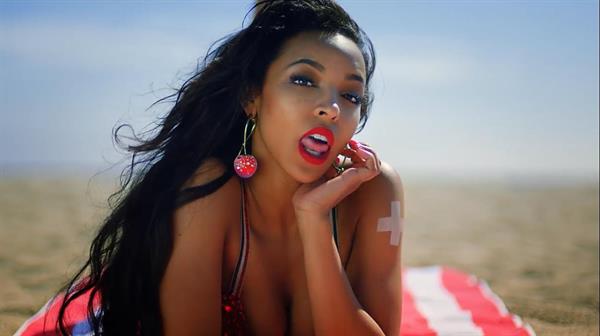 Set in the picturesque beaches of Malibu, California, the video filled with sunset colors, features Tinashe as a sexy lifeguard, dressed in a tight red bikini leading other hot female co-lifeguards while checking out people in telescope, dancing during breaks, running in slow motions and pumping those humps.
If that's not enough, watch her in a sexy white swimsuit while rolling over the sand and tempting you to come join her as if she was bed.  She then went on to rescuing some dude and giving him some mouth-to-mouth action in a way that only Tinashe could make a first-aid practice this sexy.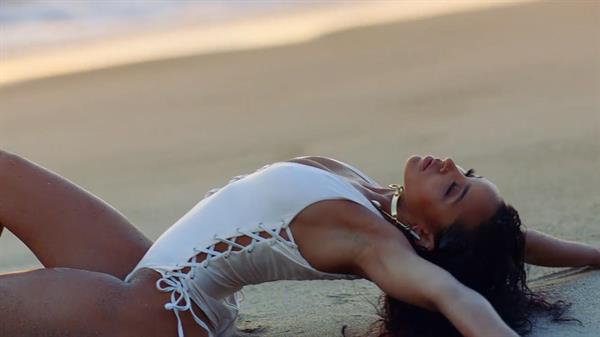 So while we wait for a chance of seeing Tinashe doing these steamy moves on one of our nearby beaches, we can always watch this video on repeat and dream of being saved and mouth resuscitated by Tinashe after pretending to be drowning — because why not.
… and here's the video: