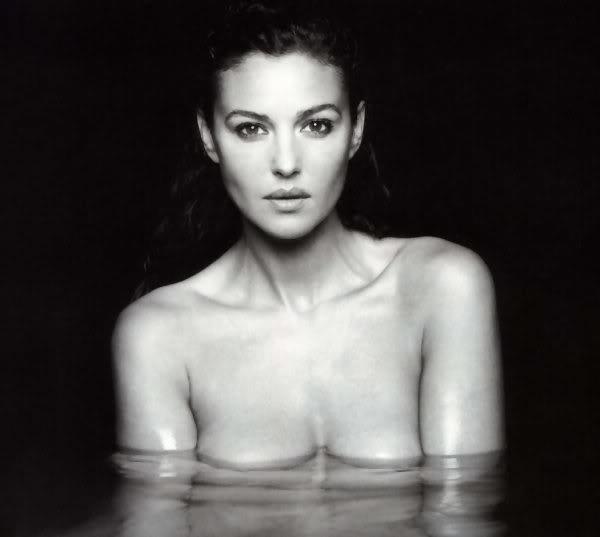 If you were a teen in the 90s, you would have remembered Bram Stoker's Dracula, a film with a star-studded cast shown at a time when vampire literature was very much in fashion. Viewers remember Gary Oldman, Winona Ryder, Keanu Reeves and Anthony Hopkins in plum roles. People who read the book, however, know that an indispensable scene is one in which Jonathan Harker is seduced by Dracula's brides – one of whom was played by Monica Bellucci. She was in her late 20s then, so if you were in your teens, the attraction was natural and inevitable.
An Italian actress and model, Monica Bellucci would go on to play roles in several other films including popular films such as Brotherhood of the Wolf and Irreversible. She was reunited with Keanu Reeves in the Matrix trilogy, although she also did not play a lead role in the three films. Ms. Bellucci is also well known in France, where she would meet her future husband, Vincent Cassell while doing the movie, The Apartment.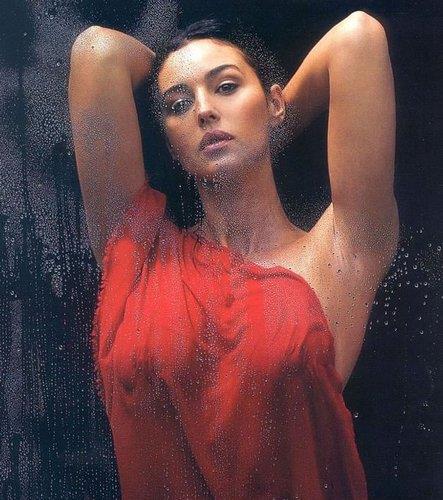 The face (and body) of Ms. Bellucci would also explode in print. She posed nude in Vanity Fair in 2004 and GQ in 2006.  She has also appeared in other well-known publications such as Elle, Esquire, and Maxim. A 2015 issue of Maxim featured her as among its Hot 100 Women in a page she shared with another European import, the French actress Lea Seydoux.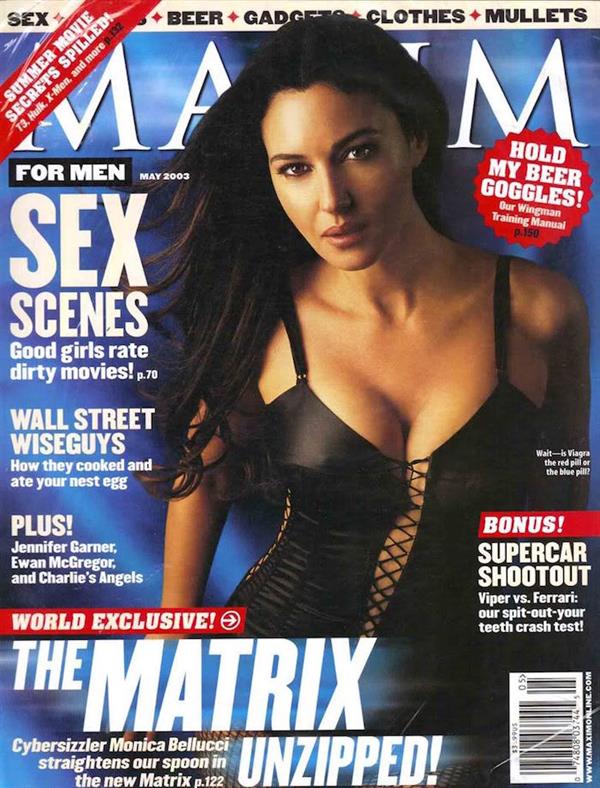 The following picture by Norman Jean Roy, Monica is in a bathtub with her flimsy white dress half taken off.  Her raven hair and red lips are pure eye candy.  No one would guess she was 50 years old when the photo was taken but she was. Yes, she was also 50 when she played the oldest Bond Girl in the 2015 film, Spectre.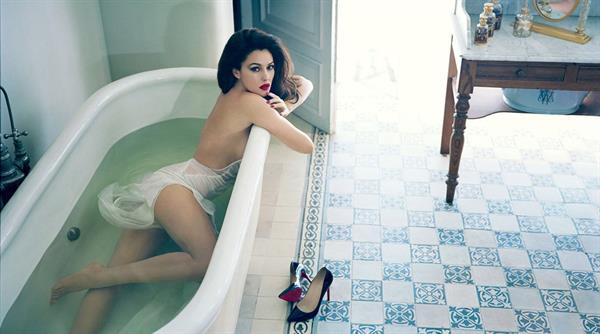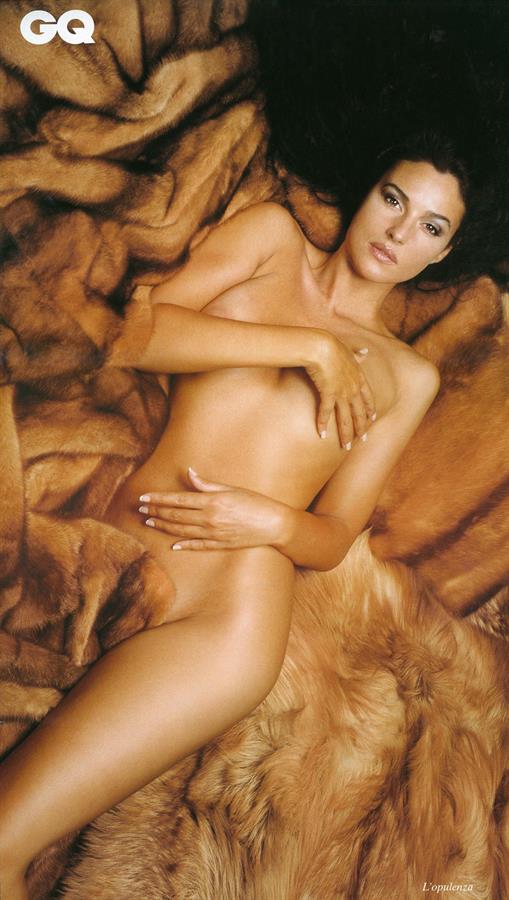 She separating from her second husband Vince Cassell, with whom she has two daughters, in 2013 and her first husband Claudio Carlos Basso in 1994.  Both marriages lasted about 4 years…
And as always, we have more pictures of her in our infinite scroll:  Monica Bellucci Pictures or our BabesRater infinite scroll:  Monica Bellucci Nude Pictures