Like Terrence Malick (of The Tree of Life fame), I first came across Jessica Chastain by way of Al Pacino.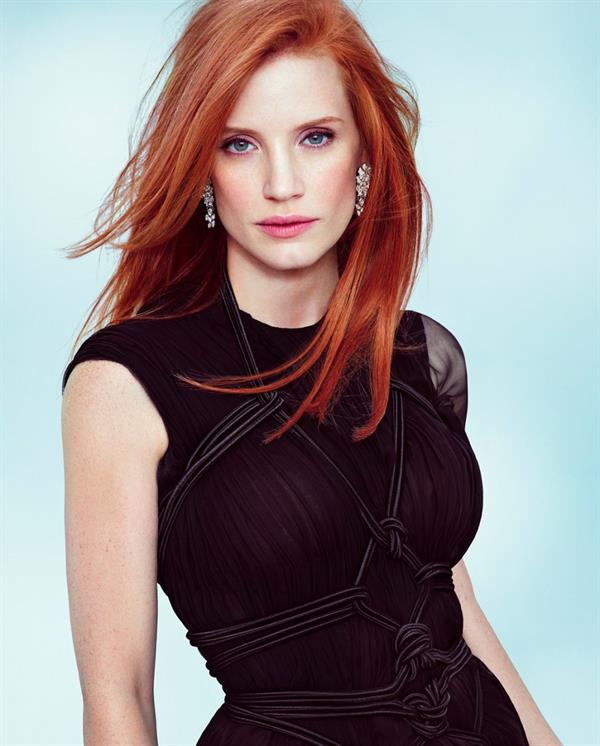 There was this interview with Al Pacino in the Smithsonian – yes, the Smithsonian, a non-movie industry publication, but then this is Al Pacino. The interview dealt with Salome, the film Pacino reportedly worked on for six years before it was finally released in 2013. Pacino directed and acted in the film.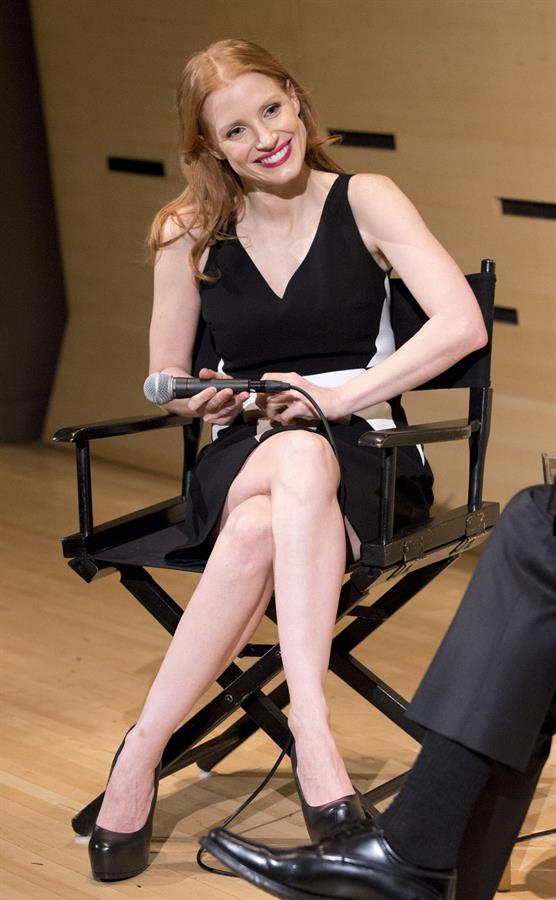 Salome is based on a play by Oscar Wilde, of The Picture of Dorian Gray fame. The play tells the story of King Herod's stepdaughter Salome, who tries to seduce John the Baptist and in failing to do so, dances for Herod so that John the Baptist may be beheaded.
According to Al Pacino, when Jessica Chastain auditioned for the role of Salome, his reaction was to exclaim, "she's a prodigy!" Some of Ms. Chastain's scenes from the film may now be viewed on youtube: yes, even clips of her gyrating to "the dance of the seven veils." Ms. Chastain's final scene, for those who haven't seen Salome, shows her licking blood from the severed head of John the Baptist.
She also goes topless in this scene from Salome:
Some audiences, like Pacino, were awed by Chastain's performance. Terrence Malick cast her in The Tree of Life after being at a private screening of Salome. If two Academy Award nominations for Chastain – in The Help and Zero Dark Thirty – are indications, perhaps it really is a good idea to watch, or to re-view, Salome in its entirety.
Naturally, Chastain performed scantily-clad as Salome for Pacino's King Herod character. But when you glimpse Chastain fully clothed in, say, Giorgio Armani, as when she attended a publication's annual festival bash, you could sense that there's something about her that oozes sexuality, like a fire waiting to spread, or color coming into the night.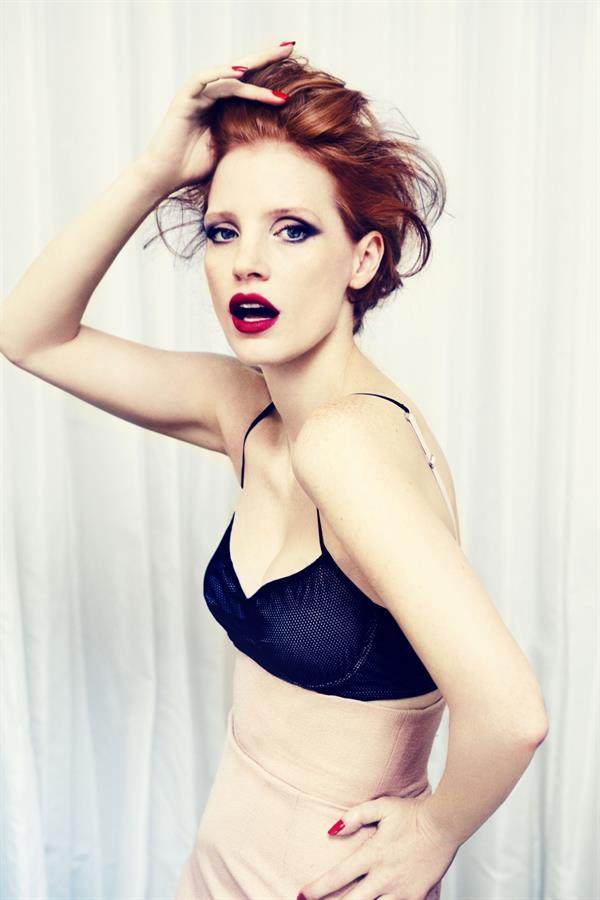 For more Jessica Chastain pictures check her out in our infinite scroll:  Jessica Chastain Pictures
Or on Babes Rater: Jessica Chastain Nude Pictures