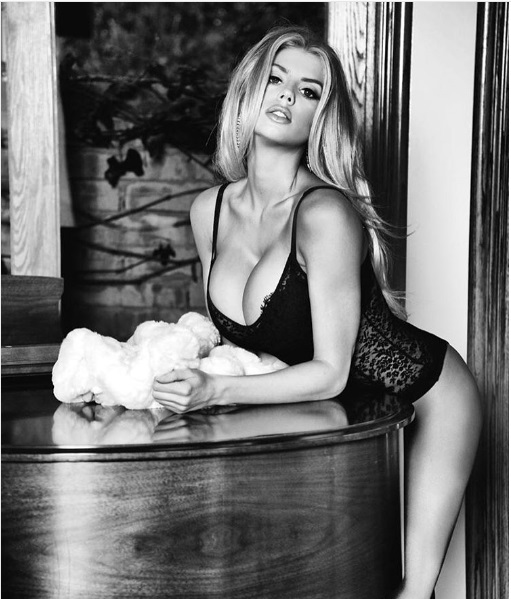 In a recent interview with Charlotte McKinney, she revealed that she dropped out of high school after she was bullied and called a slut. During her teenage years, she obviously got more attention from the male side rather than female side.
"I didn't have any girlfriends. A lot of my friends were guys, and I was called a slut by a lot of people. I was just growing these large breasts at such a young age, not really knowing what to do with them or how to wear them. So it was definitely awkward," she shared.
At the worst, she got beer thrown on her head when she attends parties. "It was just so awful, and that's why now I kind of use my platform to promote anti-bullying. I try to use what I went through to be a voice for it, because it's still happening and getting even worse now with social media."
The Guess model also had dyslexia which made schooling even more difficult. So at the age of 17, she was determined to break into modelling. Now, Charlotte has definitely made a career not just in modelling but also in acting.
The blonde beauty will appear in this year's Baywatch together with Zac Efron and Dwayne "The Rock" Johnson. The show will also include other babes like Belinda and Izabel Goulart.
Charlotte also starred in Joe Jonas' DNCE music video for "Body Moves." In addition, she will be appearing in the upcoming movie Mad Families as Charlie Sheen's sister.
Check Charlotte out in our infinite scroll: Charlotte McKinney Pictures