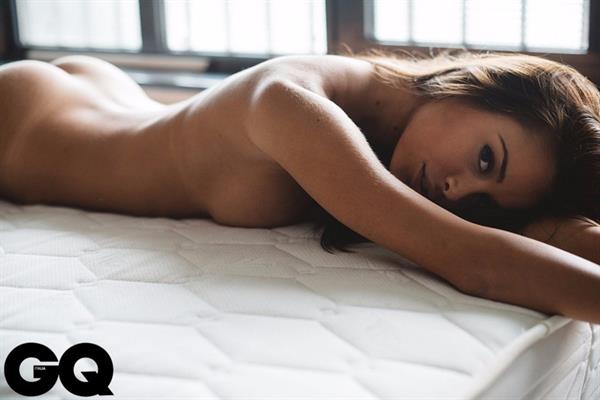 I have just read a story in The New Yorker about a bunch of characters who are too proud of their Italian heritage to wear sunblock. It's fiction so the likelihood is that Italians might take better care of themselves when sunbathing at the beach.
One Italian beauty whose photos have on more than one occasion used the beach as a background, is Susanna Canzian. With brown hair and brown eyes, after seeing these photos, I didn't give a further thought about whether or not she wears sunblock on those photo shoots. Suffice it to know and say that she wears just enough strips of clothes to make us pay attention to which part of her Italian heritage we appreciate most. Heck, I wouldn't mind if the only thing she wore was sunblock, either!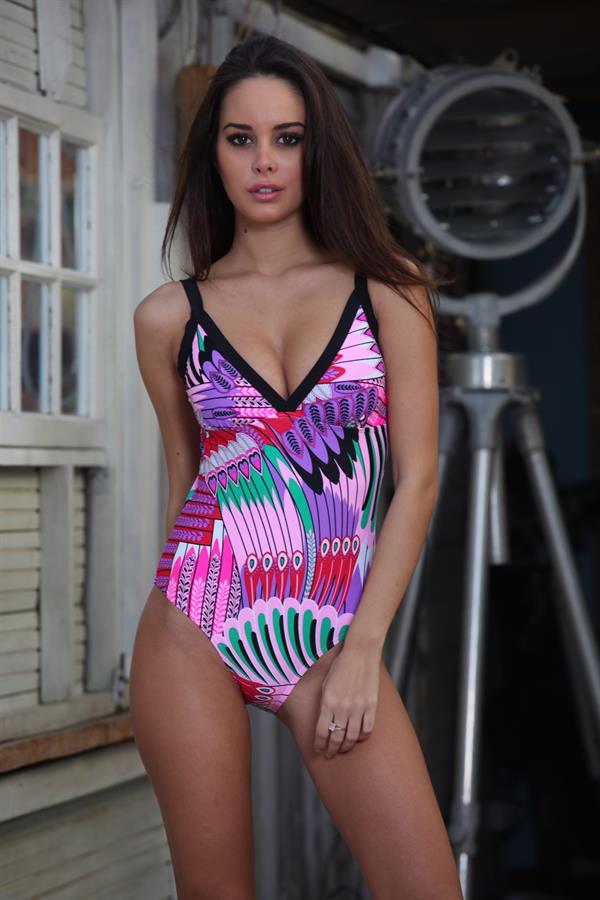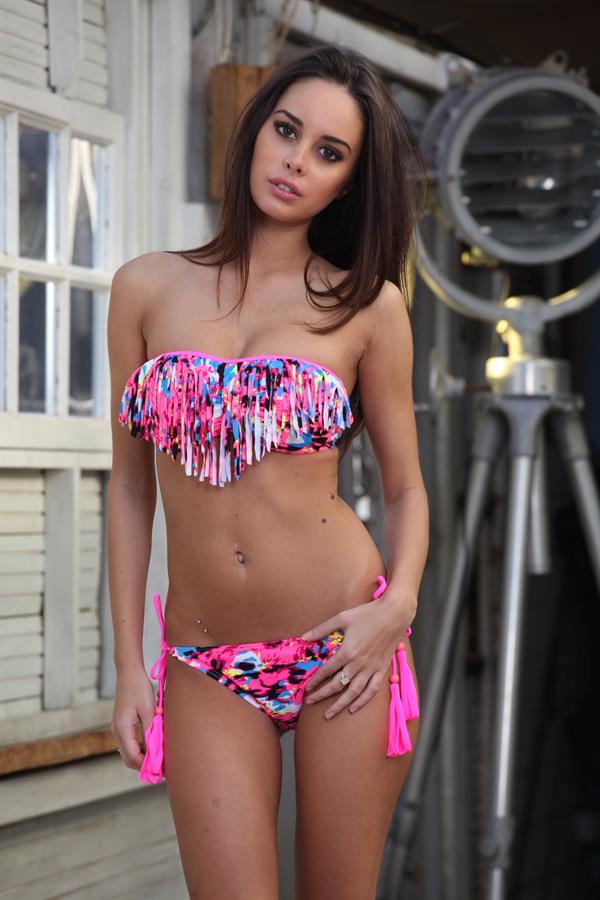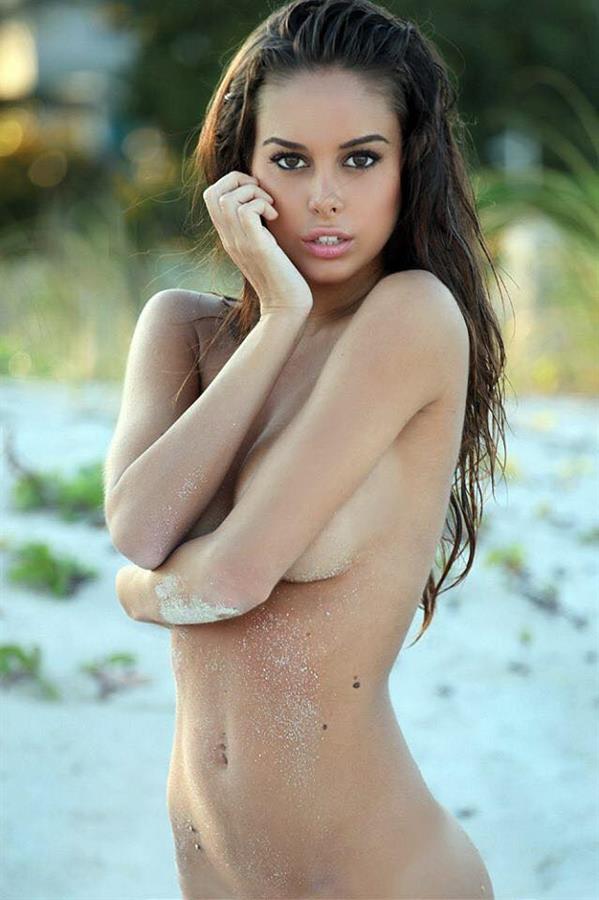 Standing at a mere 5'5" and having a shoe size of 6, Susanna Canzian has a near-perfect B34-22-33 figure that won her an April 2015 Model of the Month title (for Bikini Team) and which she has used to her advantage in doing some promotional photography work for a fitness company. Despite her height, Susanna's long dark hair framing a striking face and her slender body in a background of sun and sea are just wallpaper material. Susanna's beauty isn't background-dependent, though. You can never say that she's just desirable "in a certain kind of light": because if photos are any indication, this Italian heritage of hers transcends deft photographic skills, it shines through!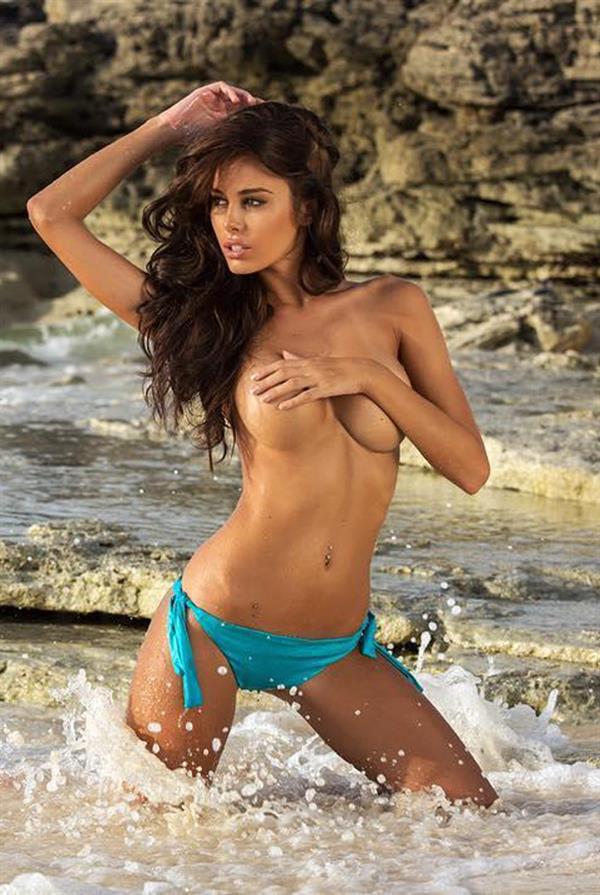 Just in her late 20s, Ms. Canzian was born in Treviso, Italy. When modeling seemed like the career she wanted to pursue, she moved to Miami, Florida and signed with Elite Model Management. Their website has numerous photos of Susanna and other models. All of them stunning!
Here are a few samples: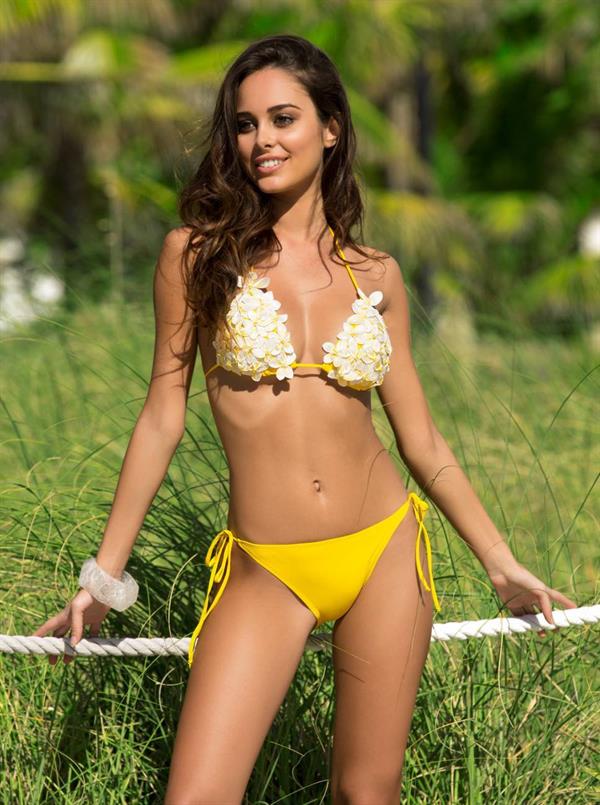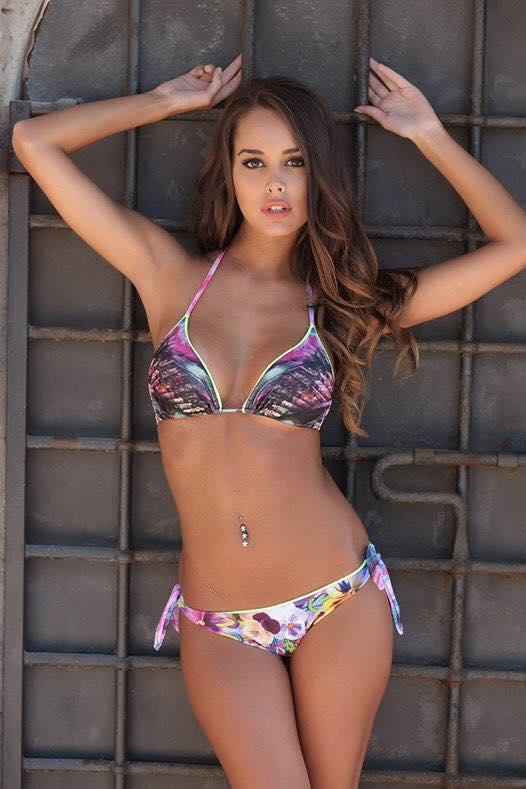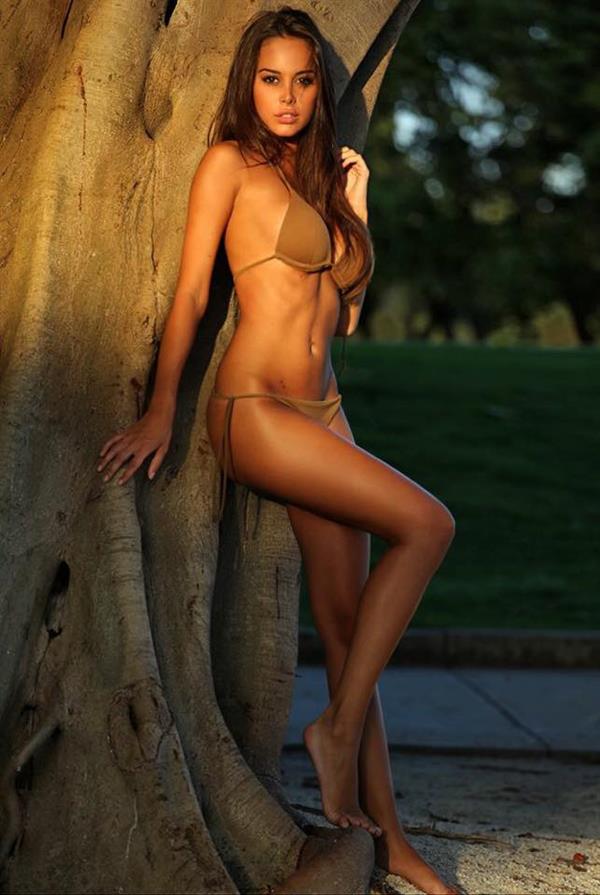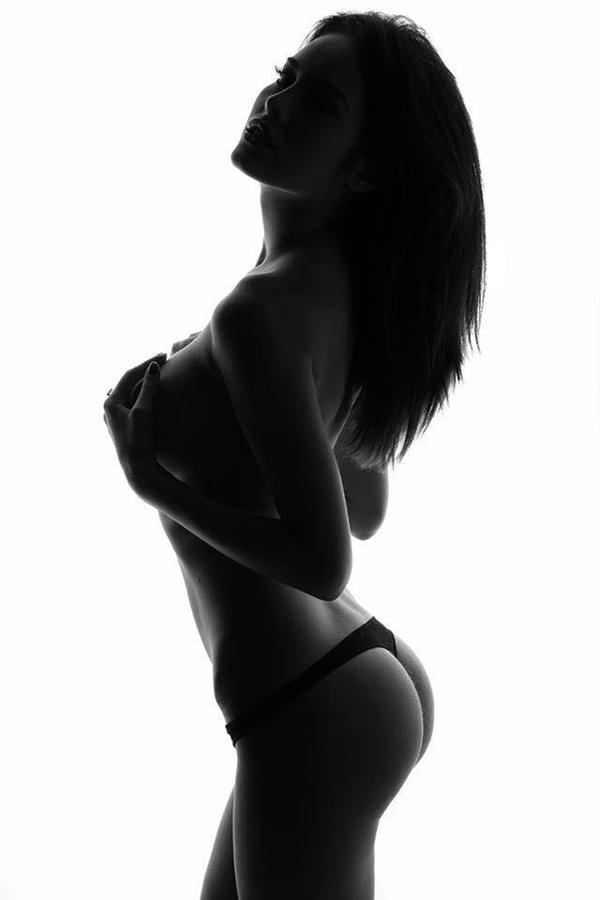 If it's a hard copy of Susanna Canzian's photos that you would like, she was on the December 2015 US Edition of Vanquish Magazine (there are always back issues somewhere), where the caption identifies her as "Kitten of the Month."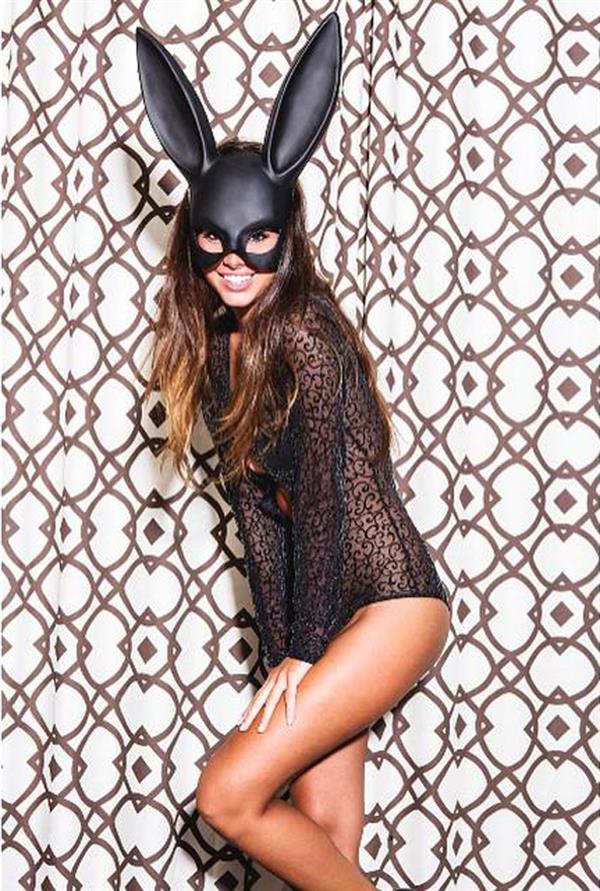 I, for one, think there's nothing "kittenish" about Susanna Canzian. Kittens are cute, and belong in cutesy calendars at home. You don't mind staring at them if you like cute, but if it's bikini-clad beauty of the kind found at the beach or fronting any other background, Susanna Canzian is one hot model you'll definitely be staring at, wouldn't you agree? I'd say she's a tiger. A sexy tiger! Rawr!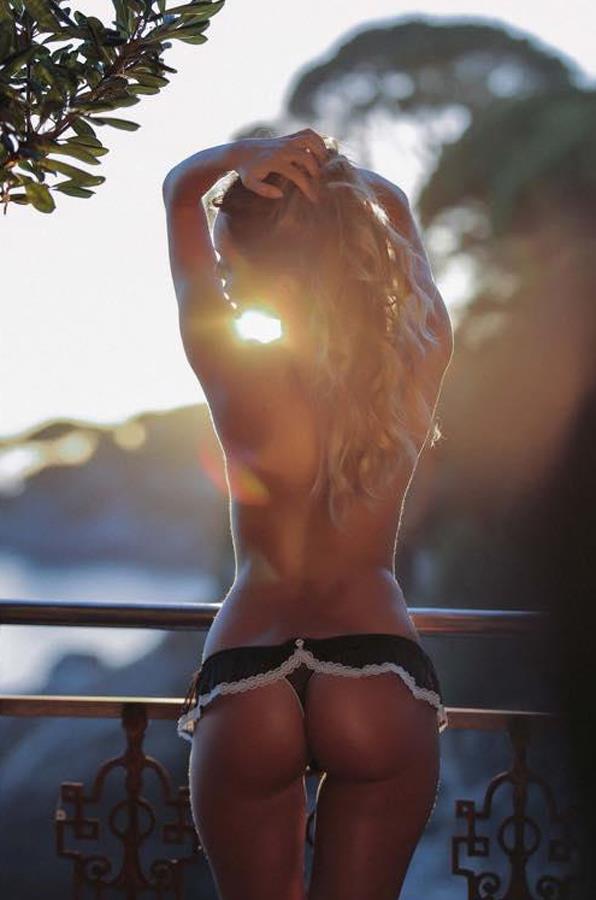 Didn't get enough of her?  We have more in our infinite scroll: Susanna Canzian Pictures