Hannah Ferguson has this unique Southern charm that no one can simply resist and this is why the 24-year-old model is a fave by many men.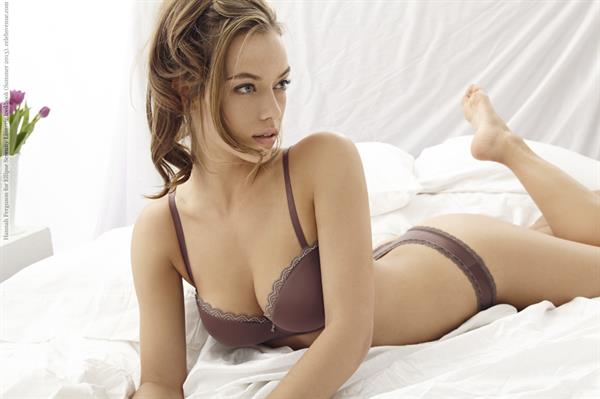 The blonde American fashion model has been featured as an SI Swimsuit model for the last 4 issues (2014-2017)…  and we will probably see her again in 2018.  In her Rookie 2014 year, she appeared in body paint.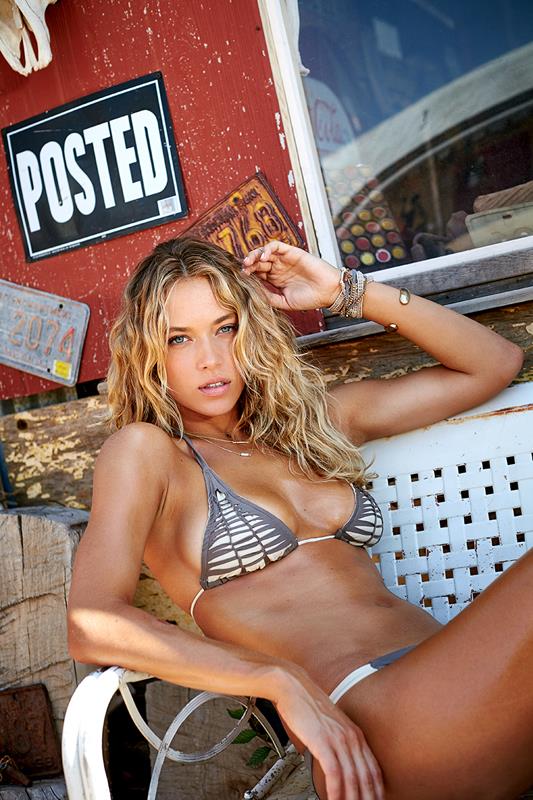 Hannah knows how to work her magic and look amazing no matter what she is doing.  From wearing a fringe bikini to the sexiest lingerie, she knows how to carry herself perfectly.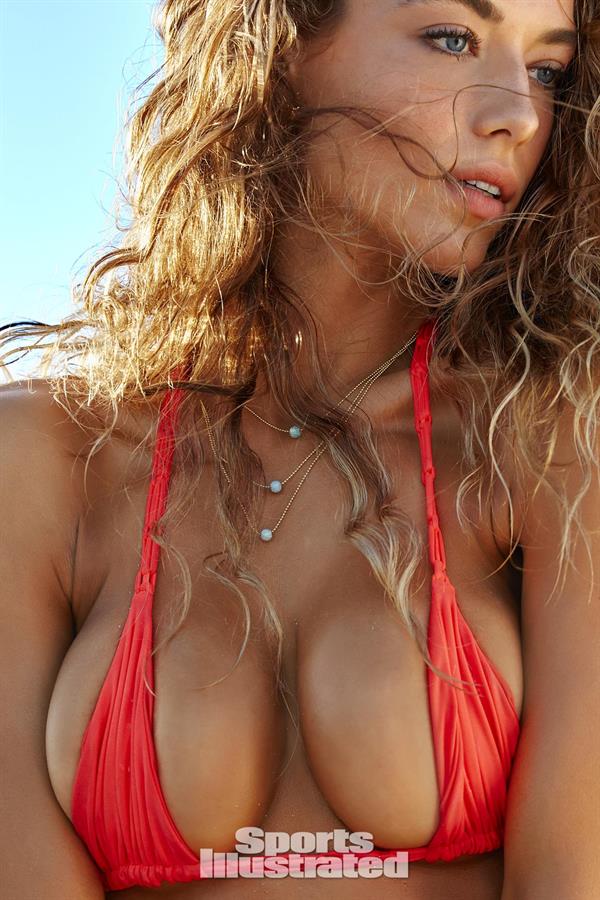 Like many other super sexy babes, she appeared in a hot Carl's Jr commercial.  Her Instagram currently has over 446k followers.
Hannah, whose net worth is over $1 million dollars, is the fourth girl who was tagged as "2014's SI Rookie."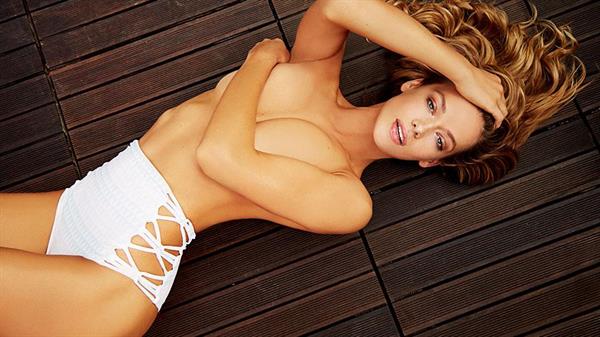 Although now she lives the life of a model, her childhood was filled with lots of hard work in a rural setting.  "We grew up with sheep and goats and chickens and geese and ducks and cats and dogs.  My four siblings and I had our schedules written out, we were were each assigned a day when we had to go out and feed the animals. We also had to pull weeds and pick up trash and stuff." Hannah said. "We weren't allowed to paint our nails or get our ears pierced until we were 15.  And certainly not to date!"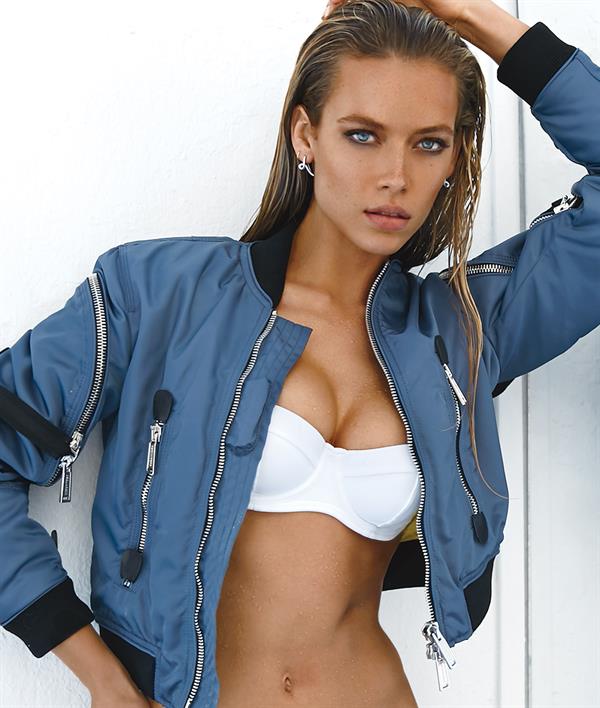 Hannah, who is called Fergie by her closest friends, grew up in Texas.  Apparently, the blonde-haired babe transferred to New York to pursue her dreams of becoming a model rather than to finish college.  Fortunately, her risk decision to live in the Big Apple and live her dream has paid off.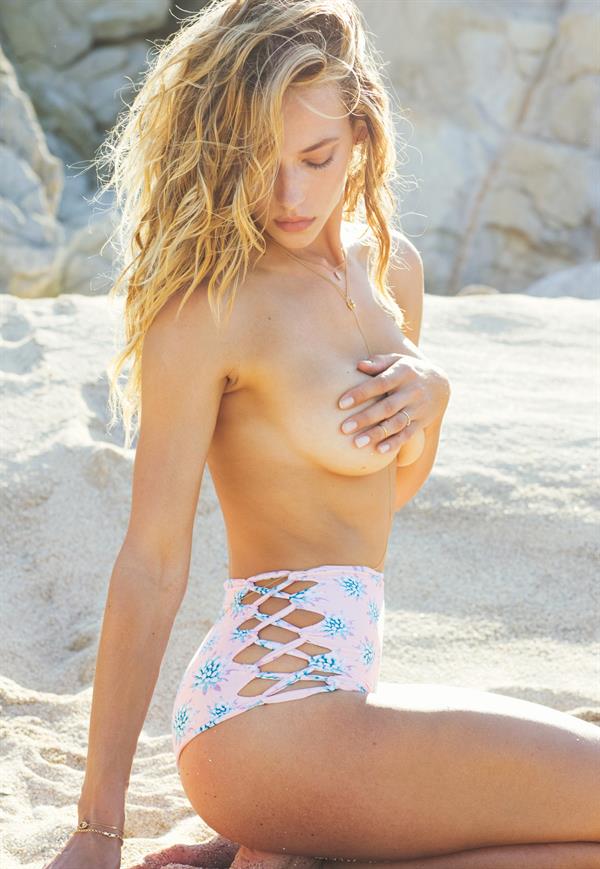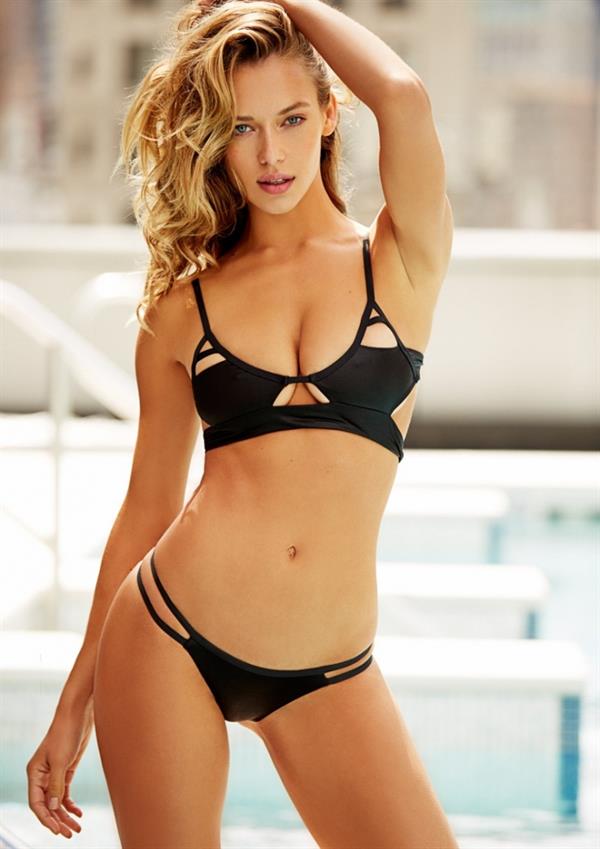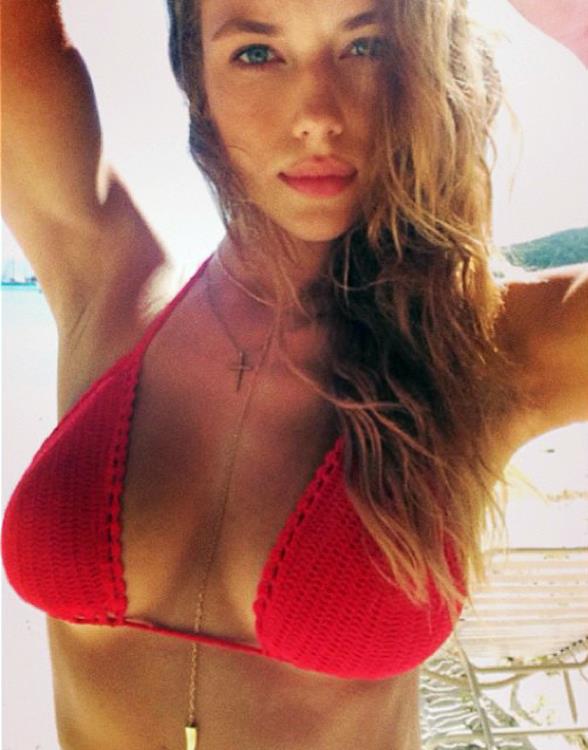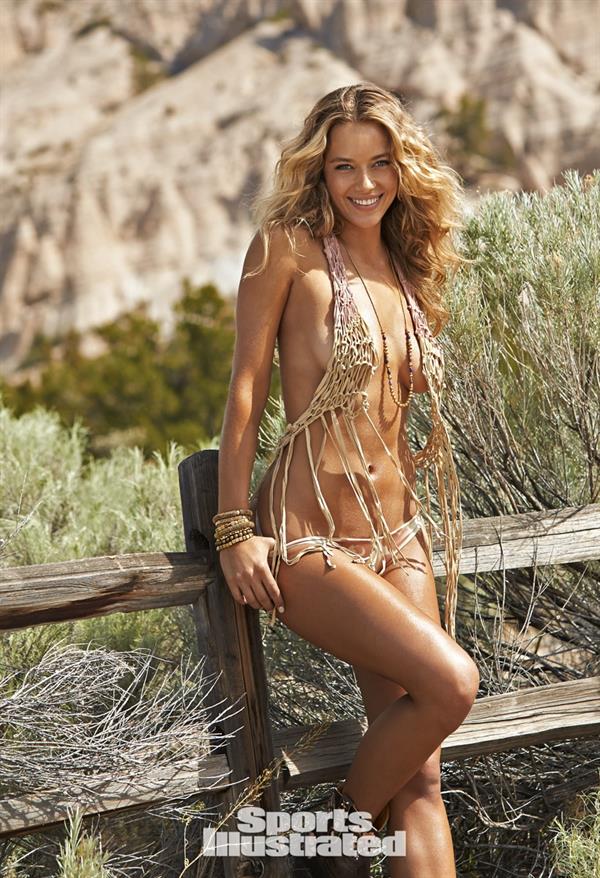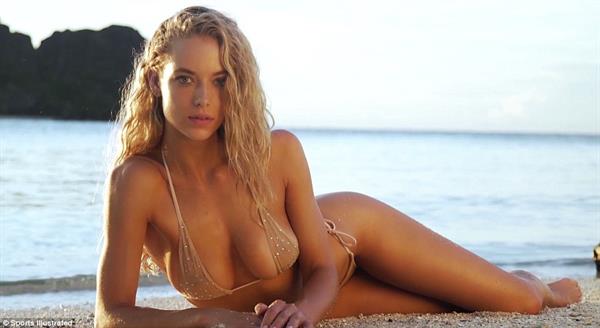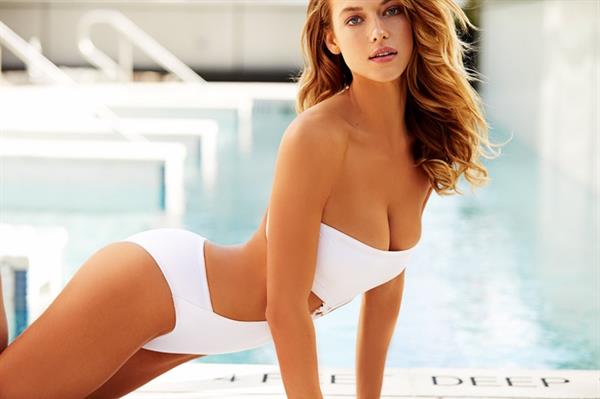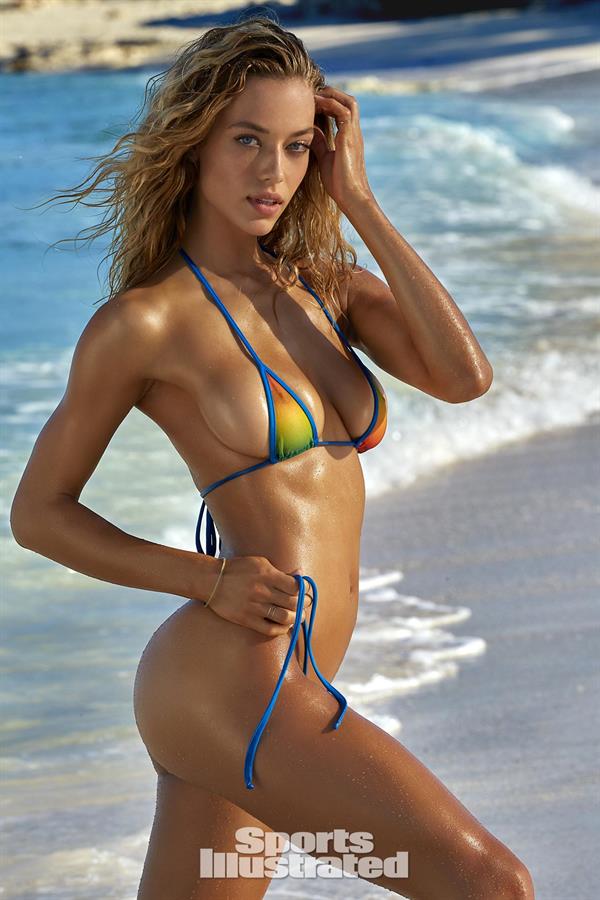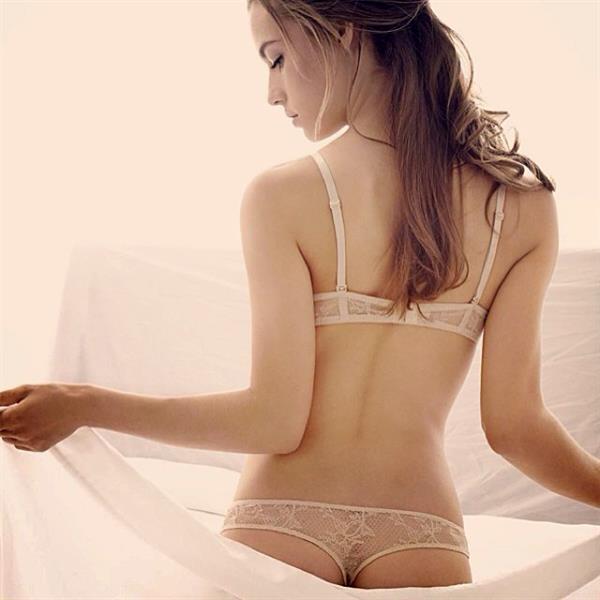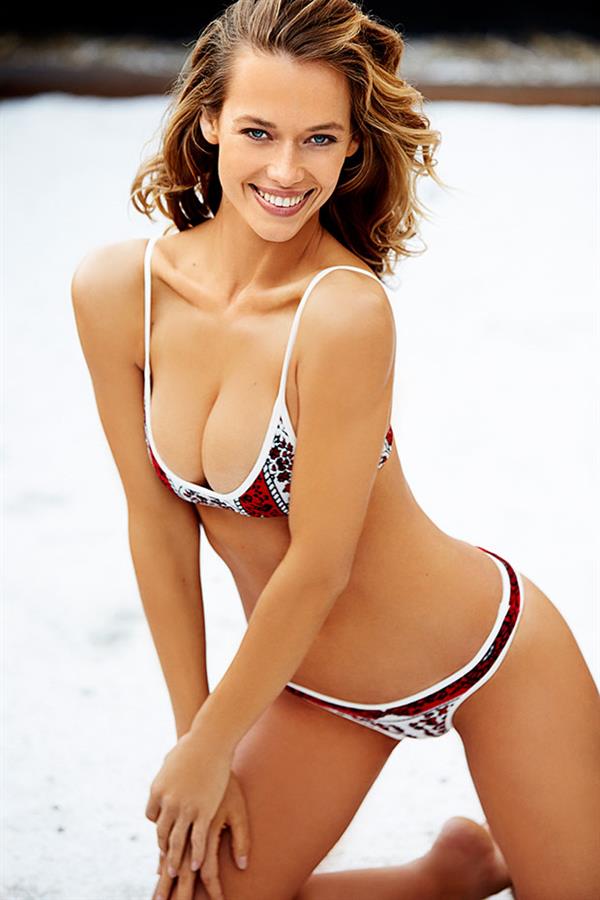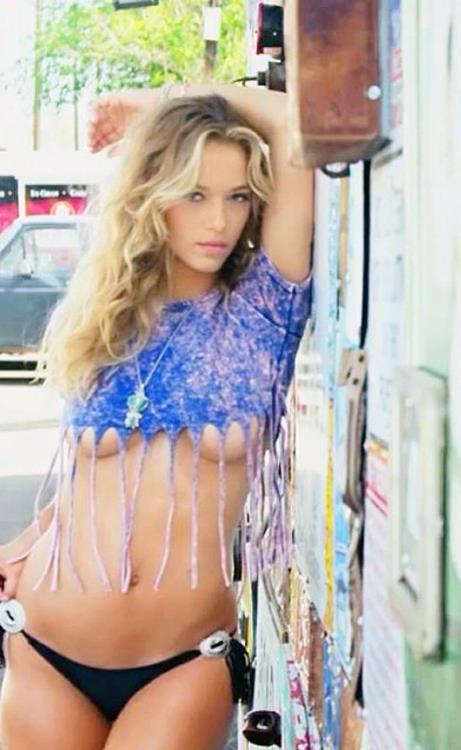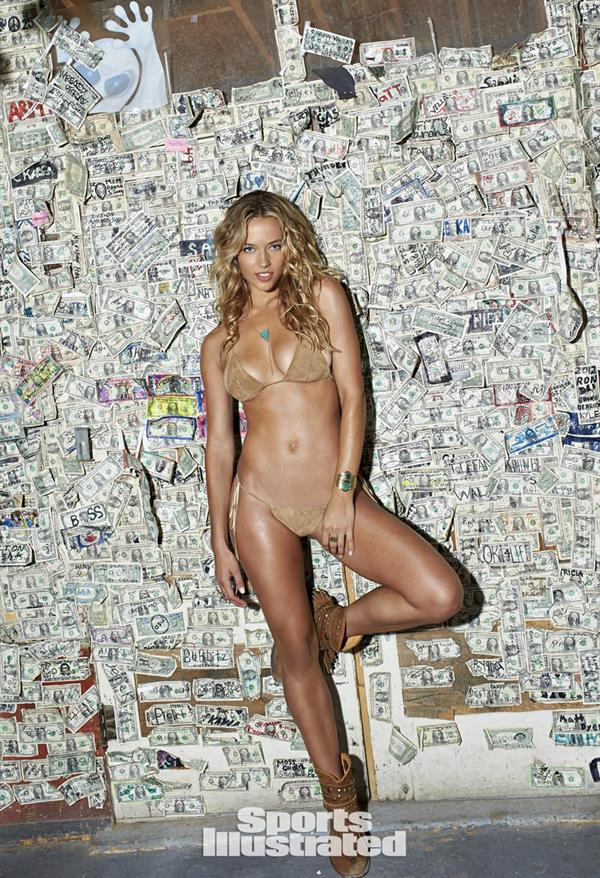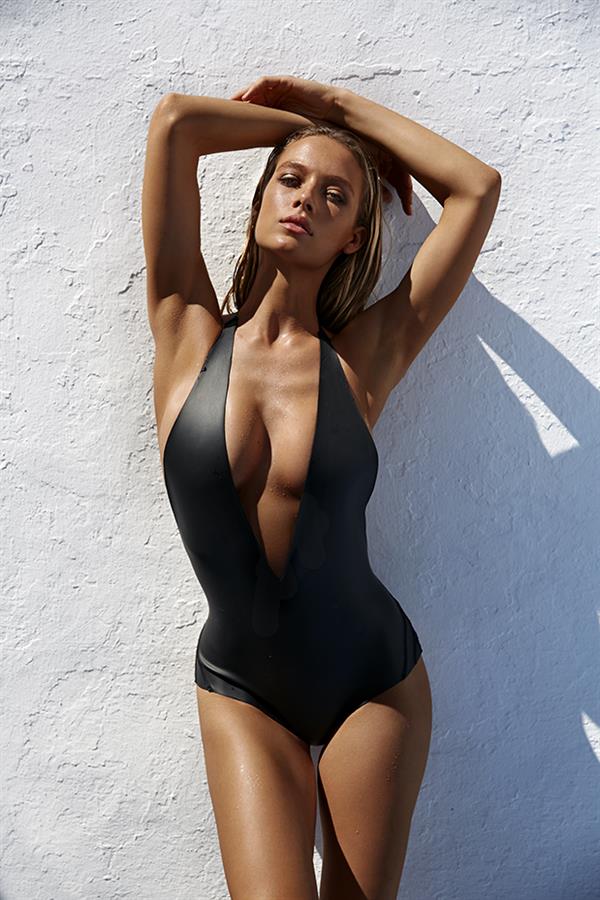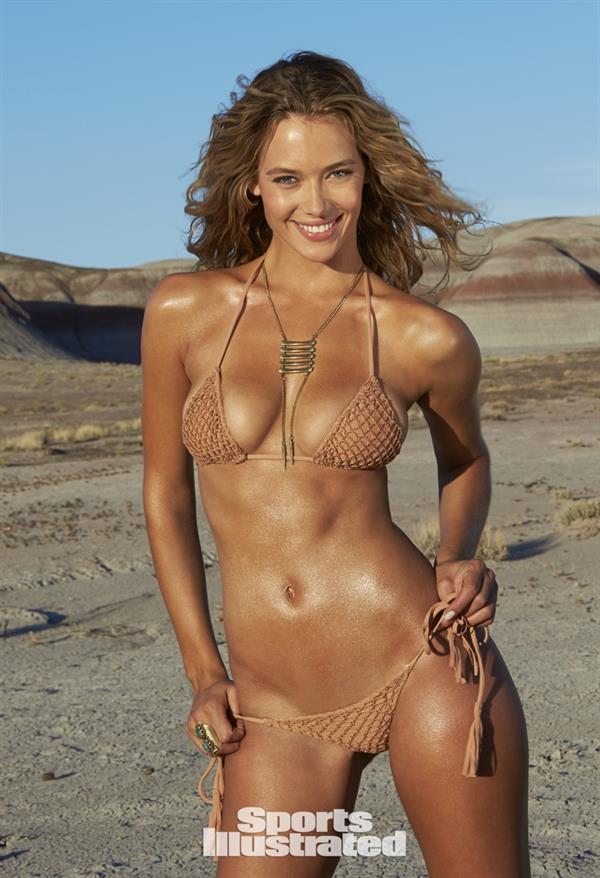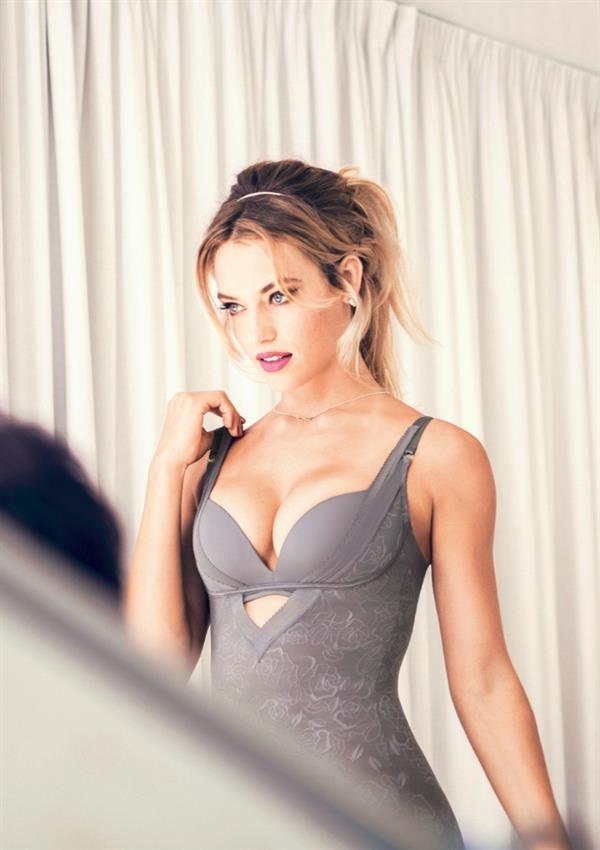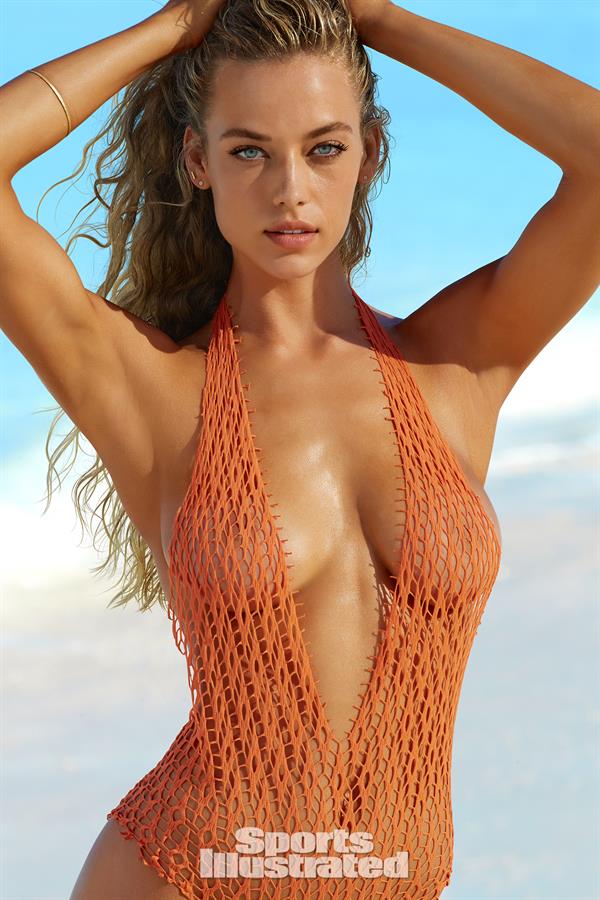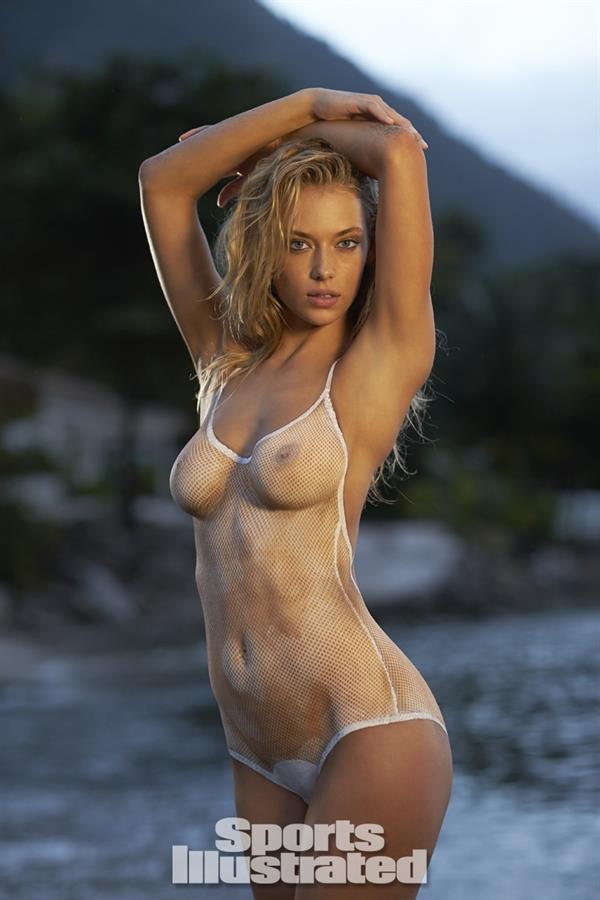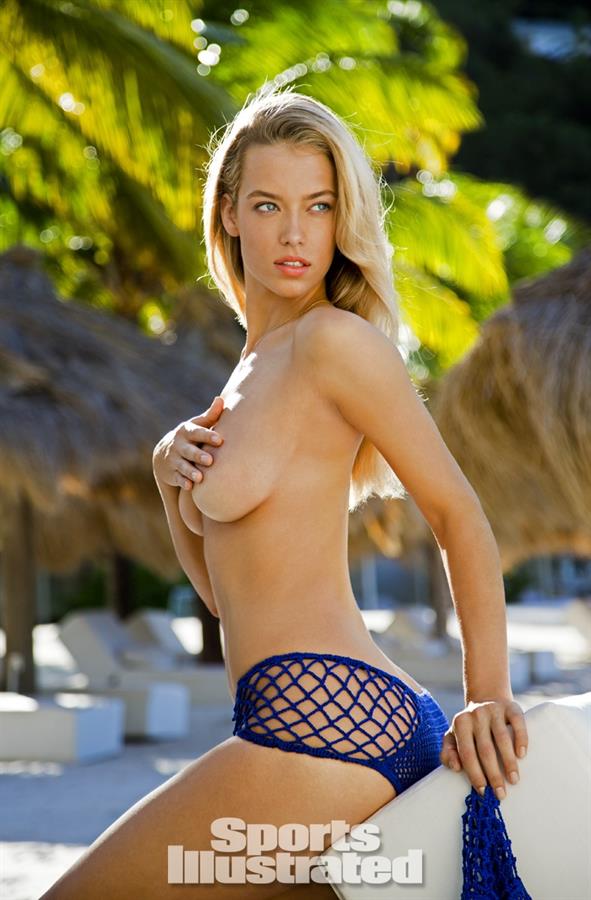 … and you made it to the end so you must need more pictures. Check her out in our infinite scroll: Hannah Ferguson Pictures