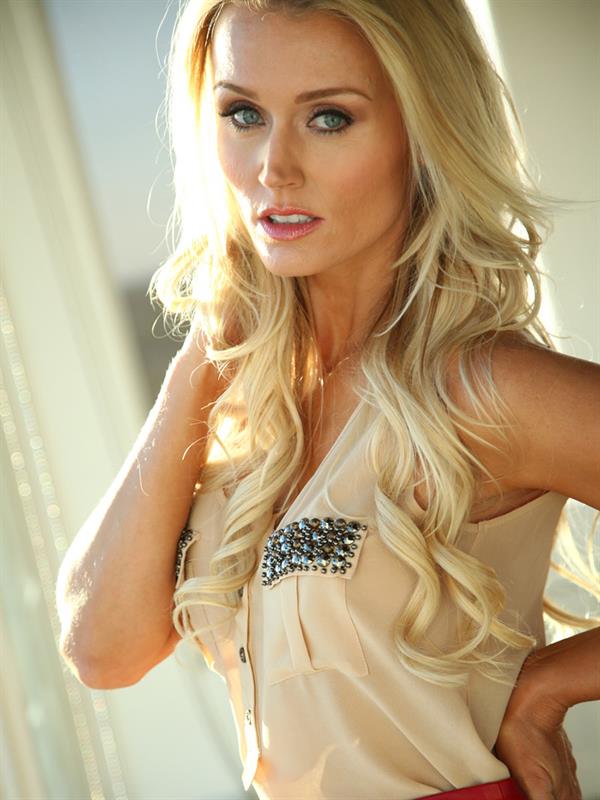 Modern day golf started out as a pastime in Scotland.  In between archery practice, the men would hit leather clad balls with bent sticks.  Why?  Because we are men.  Men do a lot of useless yet fun things with balls and bent wood.  Eventually men put rules in this pastime and eventually call it the sport of golf.  Golf eventually picked up its pace among men and clubs were formed.  These clubs/clubhouse were exclusively for men and banned women from entering.  Modern women started to clamor entry in these clubs, due to social pressure these golf clubs gave in and now we have Blair O'Neal.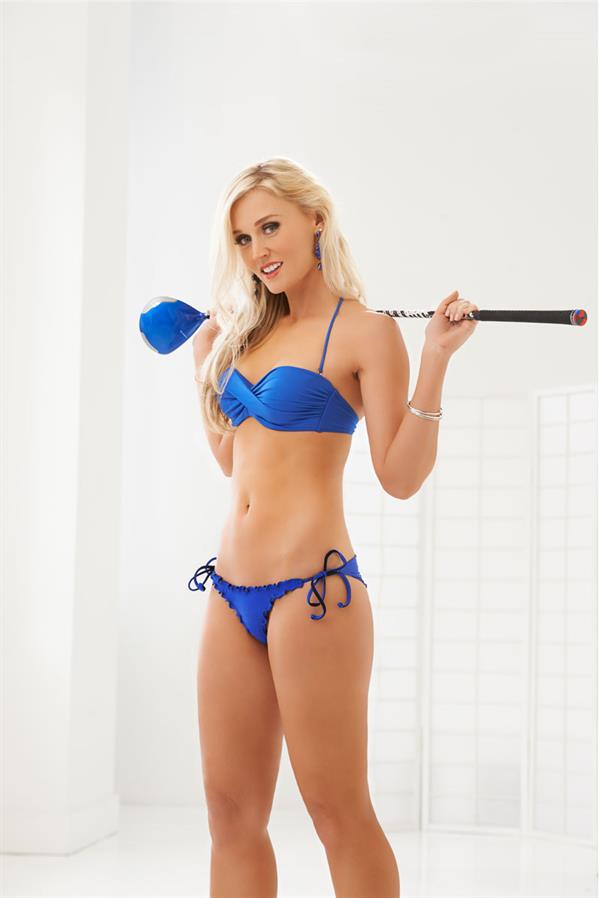 Let us meet Blair O'Neal.  For the golf enthusiast, the name Blair O'Neal is a household name.  Born on May 14th, 1981 in Macomb, Illinois, Blair started to play golf at the age of 11 years old.  She excelled in golf and has won a lot of tournaments in junior golf and became state champion for Arizona by high school.  Arizona State was her preferred choice for her collegiate golf, and this hot Sun Devil won two NCAA Long Drive Championships.  In short, she can out drive the majority of amateur men golfers out there.
After college, an injury to her foot hampered her golf career and she turned her attention to modeling.  She eventually racked up quite the modeling resume through runway fashion shows, television hosting, print ads, catalogs, magazine covers, websites and commercial advertisements.  Going back to golf was quite difficult, qualifying for the LPGA Symetra Tour in 2010 she played full time golf through 2014.  By 2015 she then decided to hang up her golf clubs and pursue a career in media broadcasting.  Blair started her transition into the media world, giving up playing competitive golf on a full time basis.  She is currently a staple in the Golf Channel along with work such as corporate outings and competitive tournaments.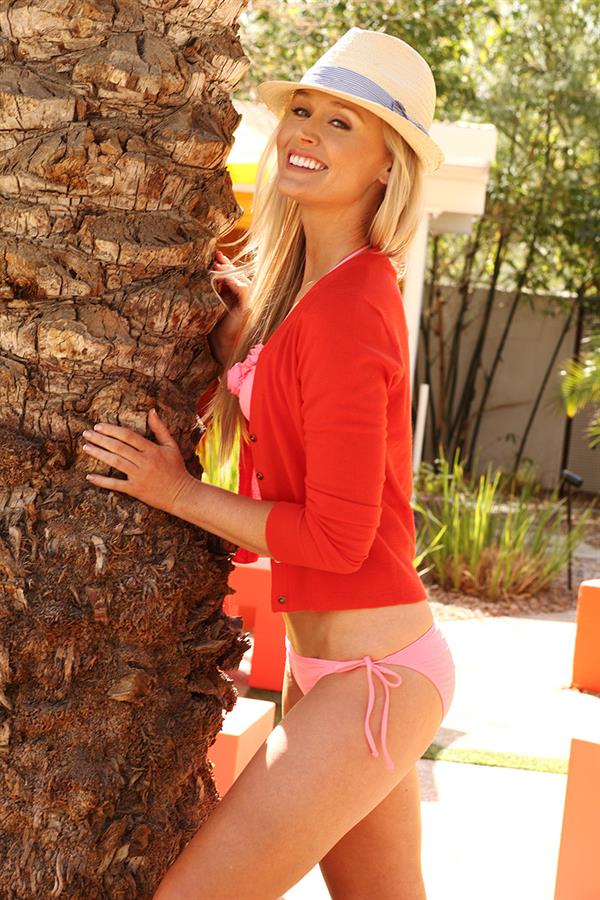 Being an attractive athlete has its perks.  She has the beauty and the body formed from years of grinding in the fairways as well as the gym.  Blair has a lot of fans who follow her throughout eighteen holes of golf making her a bankable athlete having endorsements from Puma and Cobra Golf.  She has competed in Golf Channels Big Break, a reality golf show and has won in one of the seasons.  Blair has been named "One of the Hottest 50 Athletes of All-Time" by Sports Illustrated, one of the "Top 10: Fit Golfers" by Golf Channel, one of the "Hottest Golfers" by Golf Digest, and one of "The 18 Most Beautiful Women in Golf" by Golf Magazine.  For three consecutive years from 2011 to 2013 this bombshell has modeled in Sports Illustrated Swimsuit edition.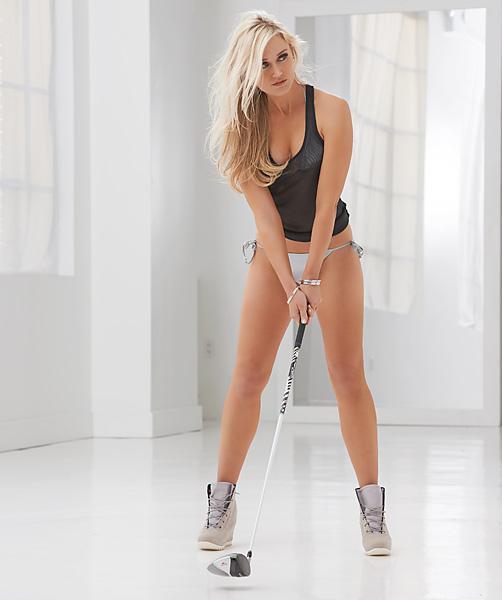 Now who would not want to be paired playing golf with this sizzling vixen.  Watching her gorgeous blond hair glisten as she stares down the fairway with that alluring face while her toned body arch its full glory twisting as she crushes the golf ball with perfect grace and power.  Stare in awe from her picture perfect swing from the tee until she bends down as she picks her golf ball up from the cup.  This would define a perfect round of golf.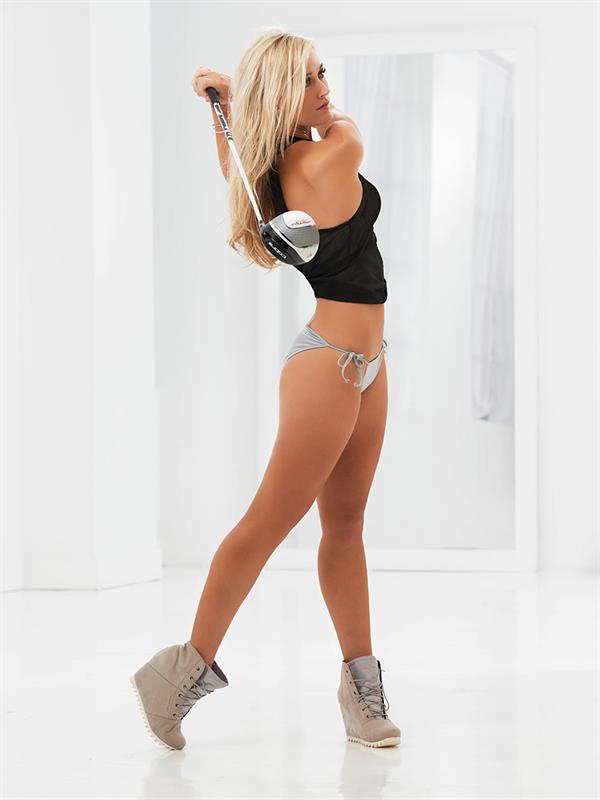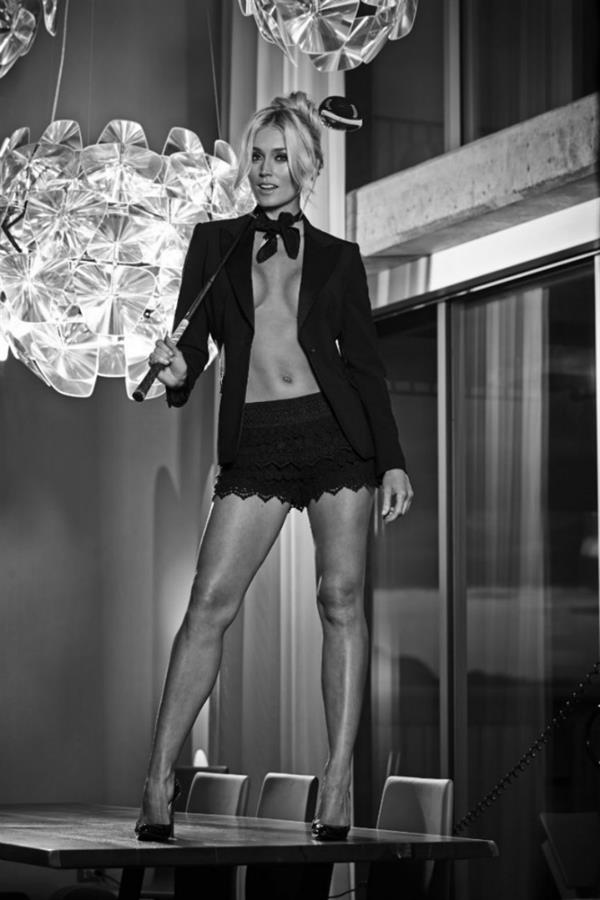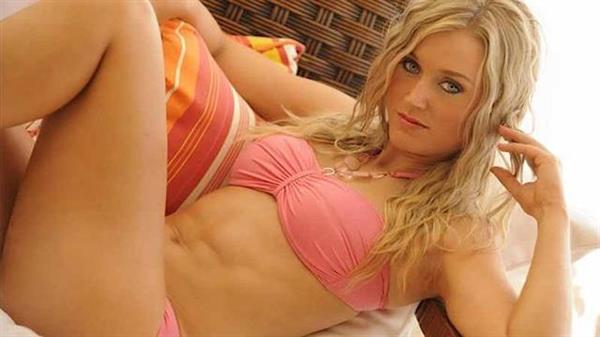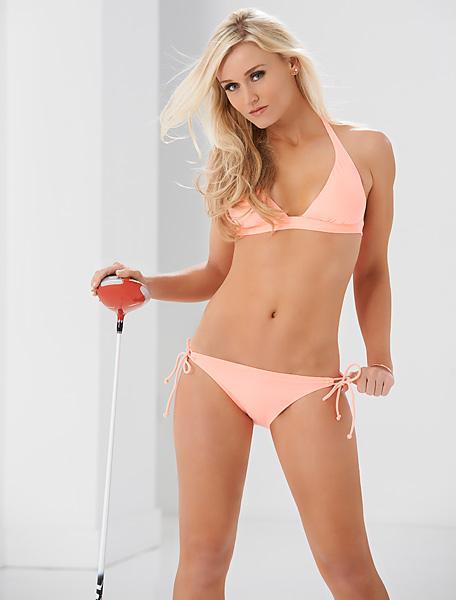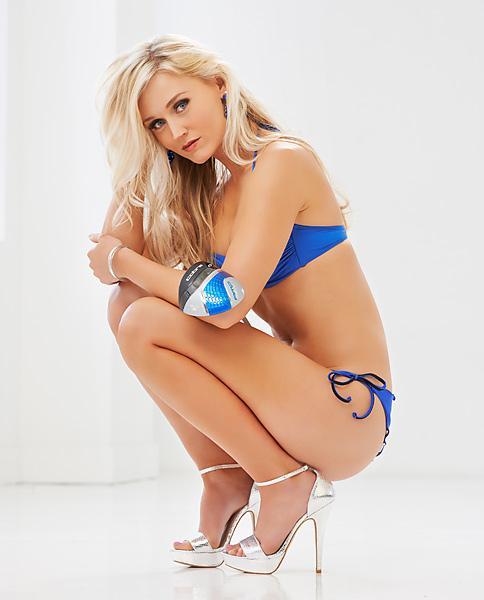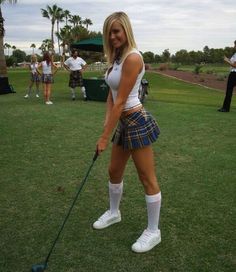 Since you made it to the bottom, you must need more pictures of her.  Well we have more:  Blair O'Neal pictures