There's no doubt that Iskra Lawrence loves her body.  She is anti-body shaming and she doesn't want any of her photos retouched.  She is proud of her curvaceous figure and she hates being labelled as a plus-size model (even though she is one by every definition of the term).  Despite being an advocate of body diversity, the 26-year old model confessed that once in her life, she had fallen to the society's standard of a perfect model.
In her Instagram account, she shared an image of a blonde girl with a perfect skinny body wearing sexy lingerie.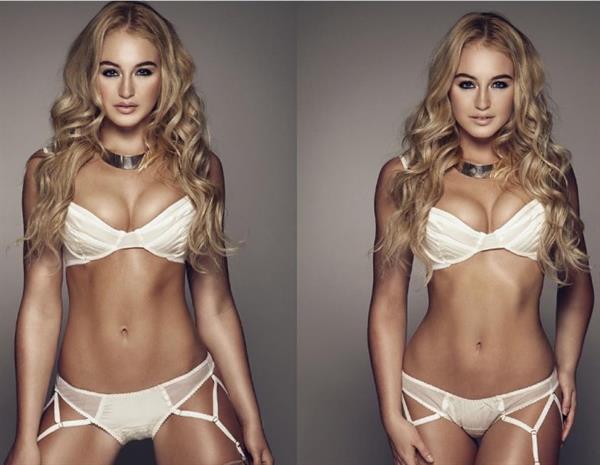 Believe it or not – it's Iskra Lawrence about seven years ago.  She looked amazingly different but the thing was – the image was highly retouched.  She posted this mind-blowing photo to show how many perfected images in the media are.  They look beautiful but they are fake.  In her caption, she wrote:
"That smooth a$$ skin? Not mine – a computer programme did that.  The full thick hair – extensions.  Push up bra.  Waist + legs + arms slimmed with a photoshop tool.  No eye bags, well actually no nothing that makes me resemble the real me.  And the WORST thing about it… I WANTED TO LOOK LIKE THIS."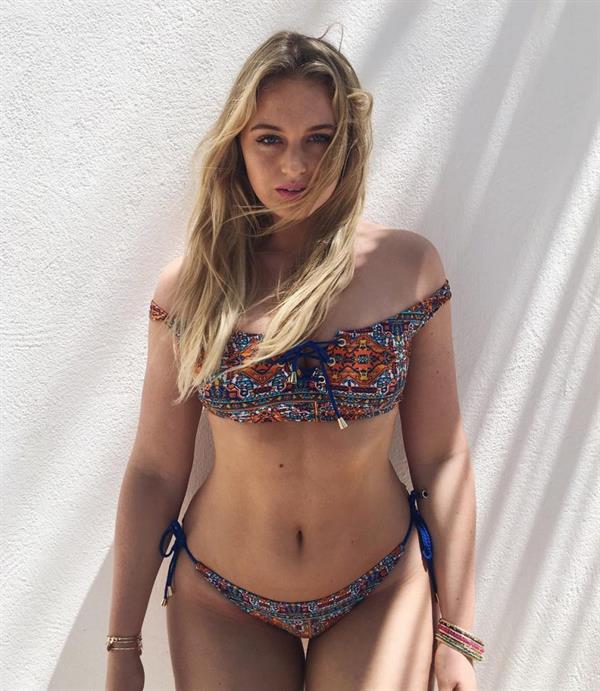 She also admitted that even if she wanted to look like that at that time, it only made her more insecure.
"I thought if I had 'perfected' images (like the ones I saw of other models) that I would book more jobs = would make me happy and successful.  When in reality seeing retouched images of myself gave me even more insecurities and body image issues because I couldn't even look like or relate to the image of myself!  So please NEVER EVER compare yourself to images you see, many aren't real."
Iskra Lawrence enjoys her body curves better now and is even proud showing them off in social media.  For more of her, check out our infinite scroll:  Iskra Lawrence Pictures
And there are some nipple shots of Iskra too:  Iskra Lawrence topless