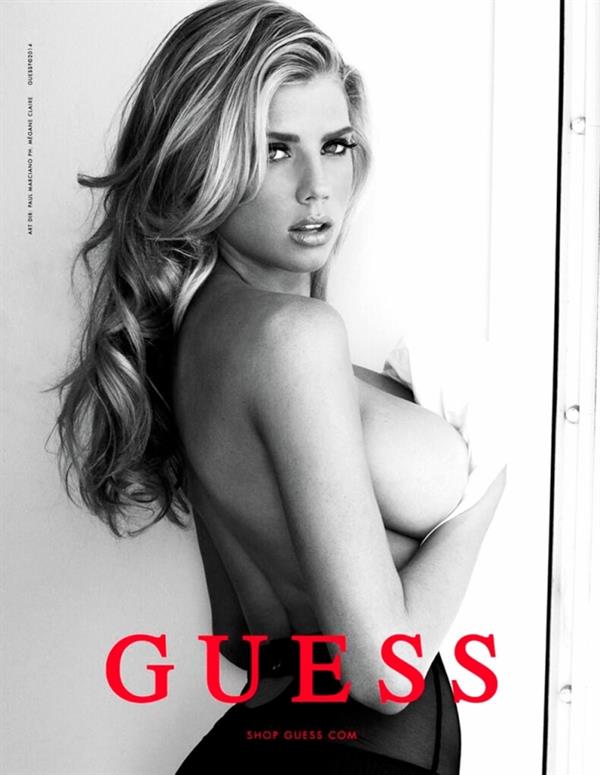 Carl's Jr. is not only famous for its "juicy, delicious charbroiled burgers", but also for the way they grab attention through their ads.  There are countless models who have appeared in their commercials such as Paris Hilton, Audrina Patridge, Kate Upton, Nina Agdal, and more.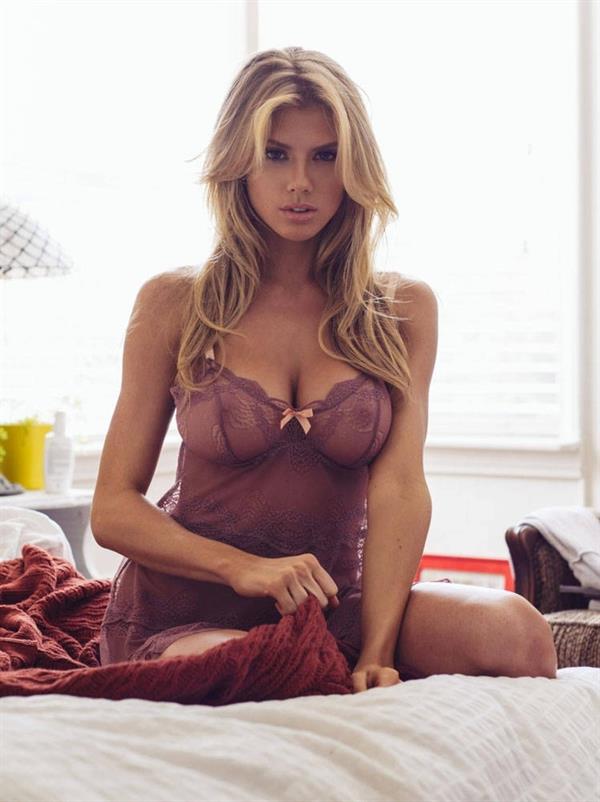 Another one would be Charlotte McKinney, a 23-year-old model who sports huge, huge boobs.  But apart from that, she has tantalising eyes and luscious lips.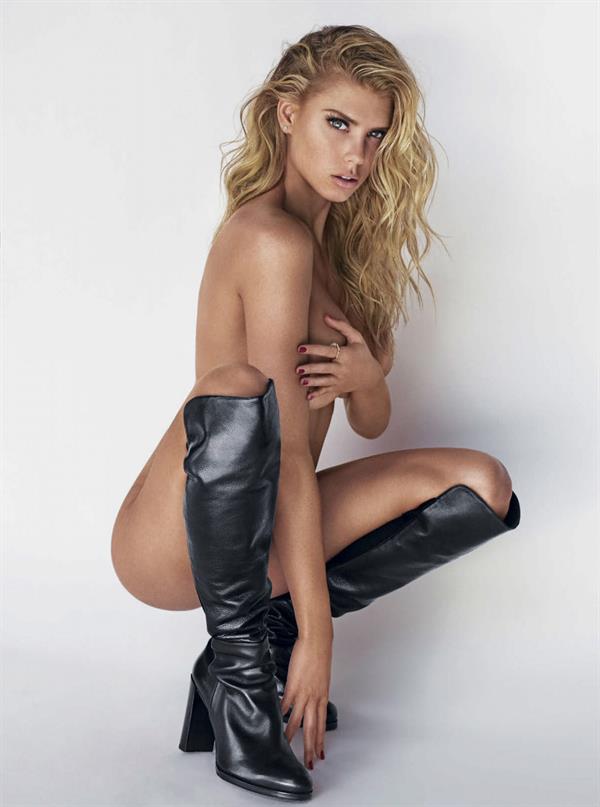 The 23-year-old Floria model is someone who's hard to miss.  However, before she was a successful model, she was a high school dropout struggling with dyslexia.  But that didn't stop her from venturing into the modelling industry and even as a teen, she has already posed for various swimsuit shoots, was featured by Esquire and landed a campaign for Guess? Jeans.
1. The curvaceous model has consistently been compared to Upton.  This is really not that much of a surprise as the two hot models have a lot of similarities.  They both have blonde hair, grew up in Florida, and have enormous breasts.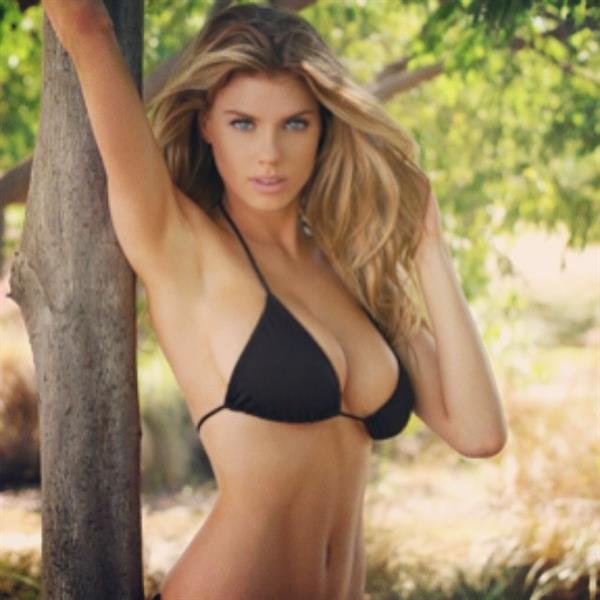 2. Most people may find her huge breasts an asset, however, she admitted it has its downsides.  As a common problem with button down shirts, she says that "It is a never ending battle" with her boobs and the buttons.  She also hates it when it attracts too much attention, making most people ask her silly questions such as her bra size and why she wouldn't get a breast reduction.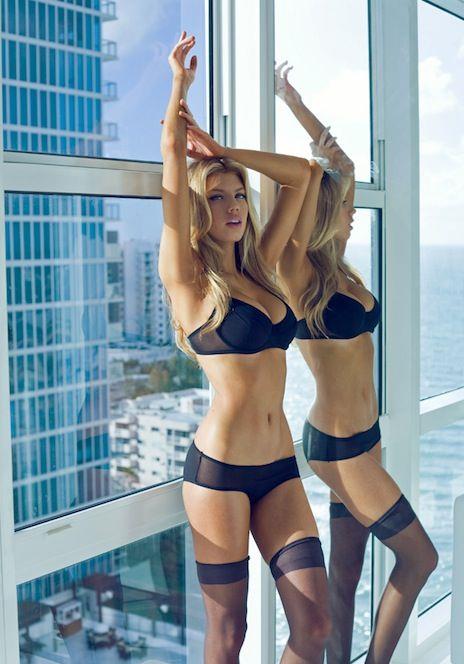 3. Charlotte is active on social media and as of now, she has over 1.2 million followers on Instagram.  However, her fame doesn't exempt her from hackers.  Last summer, her account was hacked and her nude photos leaked online.  This incident did not only happen once but twice and it's no surprise at all especially with the type of body and face she has, it's obvious that most people would spend time finding more about her.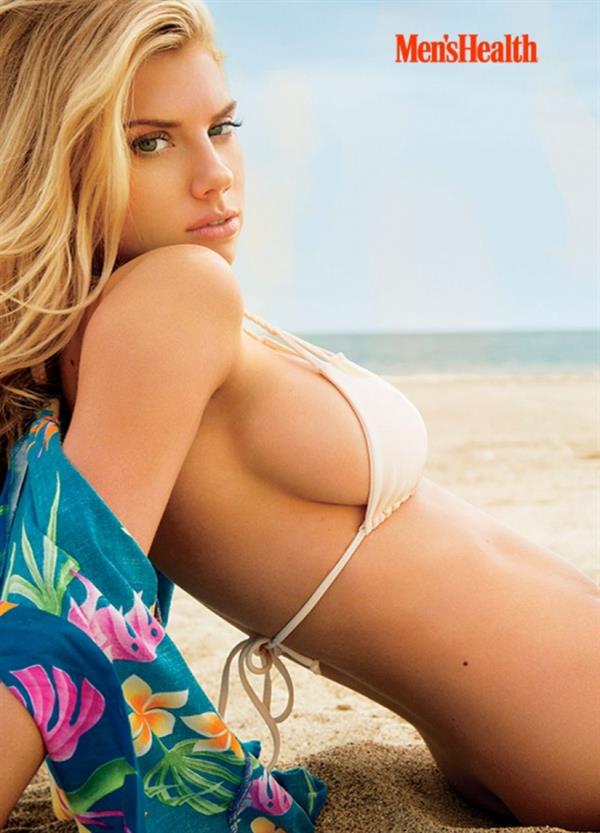 We have a ton of pictures of Charlotte McKinney.  Check them out in our infinite scroll:  Charlotte McKinney Pictures
And yes, there are nude pictures too:  Charlotte McKinney Nude