It's no surprise to see Lucy Mecklenburgh in a sexy photo.  She regularly shares sizzling snaps to her 1.2M followers in Instagram.  This time, she showcased her enviable abs and amazingly toned pins in a racy throwback shot taken in Los Angeles.
In the photo, she laid down on a Beverly Hilton inflatable mattress in the pool as she grins for the camera with her hands dipping in the water.
It is apparent that the 25-year old glamour model and actress is a fitness buff.  Her well-trimmed physique is a proof to her intense workouts.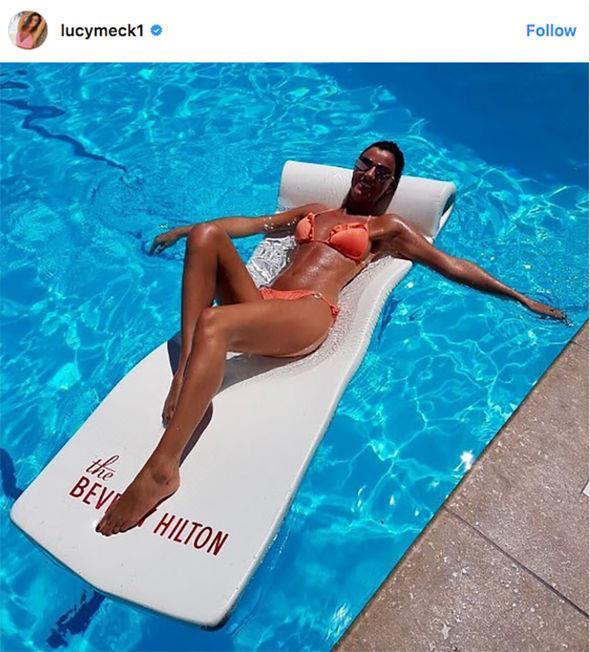 She captioned the photo: "My full experience in LaLaLand a couple of months ago was amazing and I loved every bit of it.  The people, parties, food – absolutely everything!"
She then encouraged people to check on her blog to know the details of her trip.  People were quick to flood her post with positive comments.
One follower posted: "Amazing figure Lucy! A great example to girls and guys that dedication and hard work really pays."
Others left short favorable replies like: "Perfect body!", "Is there anything you don't look good in?" and "Incredibly sexy!"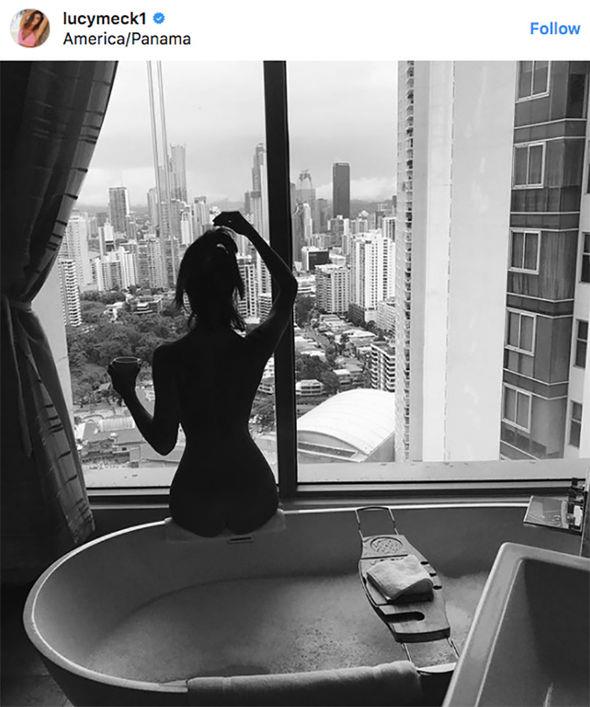 Earlier this month, Lucy also surprised her fans with a photo of her completely naked in Panama.  In a black and white snap, she displayed her hourglass figure as she perched on the edge of the bathtub.  Its silhouette effect has made her appear modest but we still can't deny the fact that she's a total hot bombshell.