Let's keep this one short.  We don't want to bore you with the long usual intro as with this babe, all you want to do is just stare at her lovely, bulge creating pictures.  Here's an appetizer…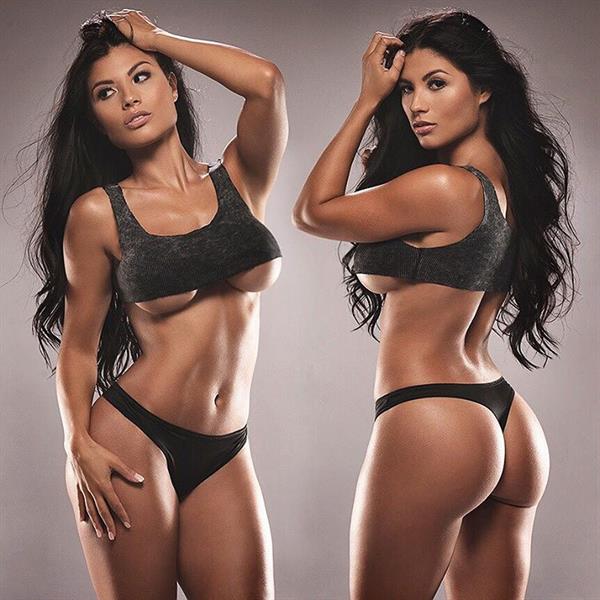 You like that, didn't you (of course! Who Wouldn't, huh?)?
This petite girl (she stands only 5'4″) is Karen Vi.  She was born in San Antonio, Texas and is of Mexican and Spanish descent.  She is a natural thrill seeker who enjoys cliff diving and zip lining.
Karen is an experienced print, commercial, TV and promotional work model.  She has become well-known for appearing in a comedic viral music video (she starred in the IceJJFish music video "On The Floor.") on YouTube and she's a highly sought after model in the industry.  She has worked with major alcohol brands and is active in the sport of boxing as a ring card girl.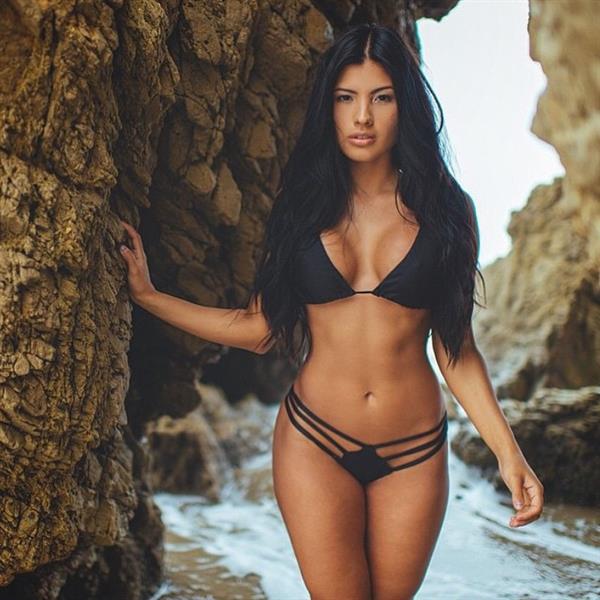 Karen is a home body.  When she's not glammed up in front of the camera, she just stays at home (without makeup) relaxing with her dogs or watching a movie.  She likes the taste of beer, loves to have a good laugh, and have knee-skinning paintball games.  Yup, sounds like she's one of the boys, eh?  Well, that's because she grew up with a big family that is consisted of (a lot of) boy cousins.  As a kid, you'd find her jumping off trees, getting dirty from running around, and just mainly doing things that other boys do and that is getting hurt.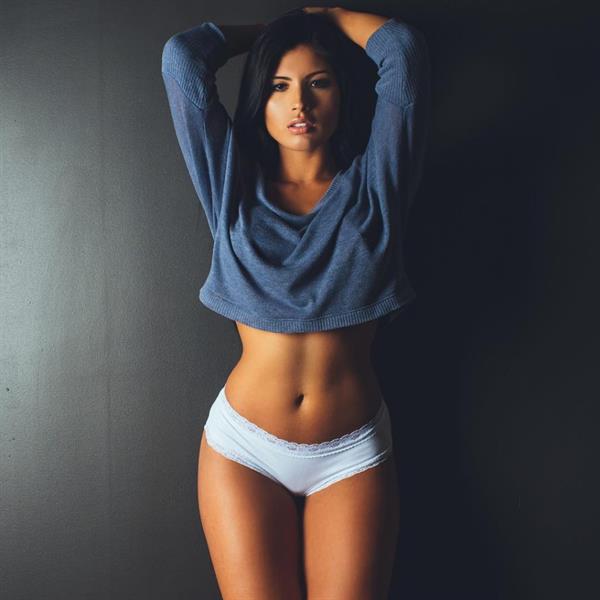 While many girls dream of glam and glitz.  Since the age of five, this babe never showed interest in that until she became a teen (19 to be exact).  She received an invitation through the mail to participate in Miss Texas 2008.  According to her, it cost them a ridiculous amount of moolah and she didn't get any place…  but she loved the challenge and the experience and it stroke a fire in her competitive spirit.  After that, she went on to win Connexion's Hottest Latina 2009 for the San Antonio Express-News and placed 2nd in Miss San Antonio American Beauty the following year.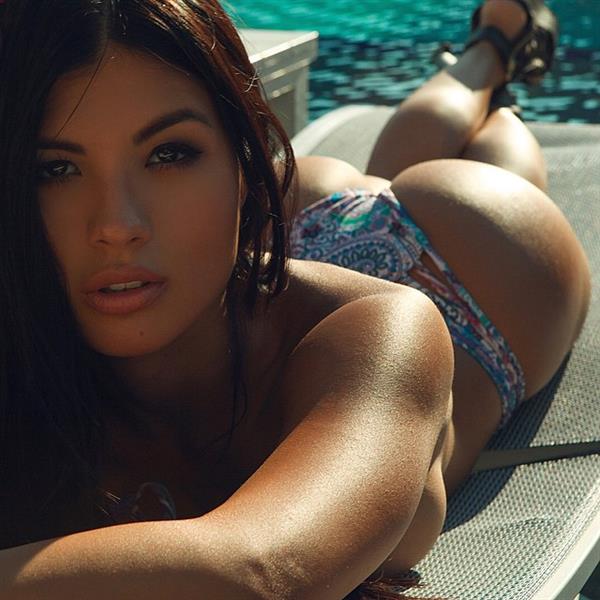 This Instagram star (with 1 million followers) is glad that she grew up the way she did (a tomboy) because that gave her an adventurous personality which is useful, according to her, in the modeling industry—as you will be pushed beyond your limits.
Adventurous, fearless, hot as lava…  Yup, we now have a new favorite girl.