This one, friends, is a long time crush of ours.  She's so classy and her RBF (Resting Bitch Face) is just so sexy!  Just her face, man, just her face can give you a hard-on!  She's the type of hottie that (even if you're not an adolescent anymore) will make you lose 90% of your socks.  Yup, she's that type.  After these pics, you'll totally agree with us.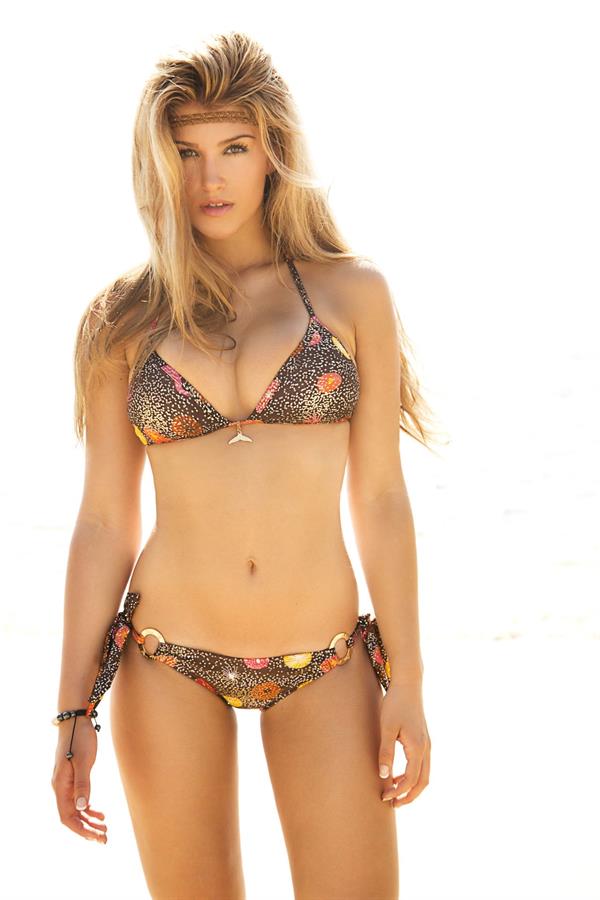 Amy Willerton, ladies, and lads!  She is a British actress, model, reality star, and a beauty pageant titleholder.
This crush of ours was born in Bristol on 18 August 1992 and she attended Cotham School before completing her A levels at North Bristol Post 16 Centre.  Amy here is best known for her work with ITV and winning the title of Miss Universe Great Britain and representing the UK at the Miss Universe 2013 pageant.  Her big modeling break came when she was discovered by Katie Price (she was still a teenager then).  Amy also competed on "I'm a Celebrity… Get Me Out Of Here" in 2013 and she finished 5th place.  She also got the 14th place in FHM's 100 Sexiest Women in 2015.  This year, she was third in 'The Jump'.
Time for some beach yoga: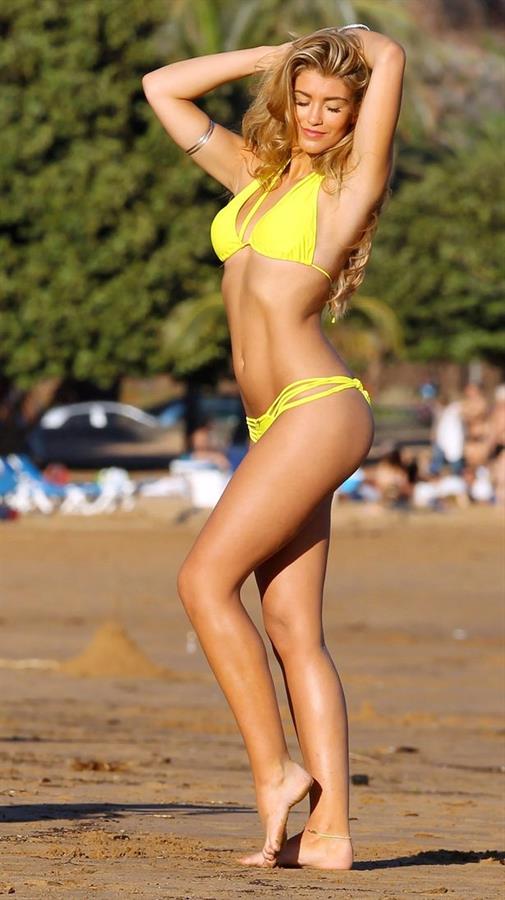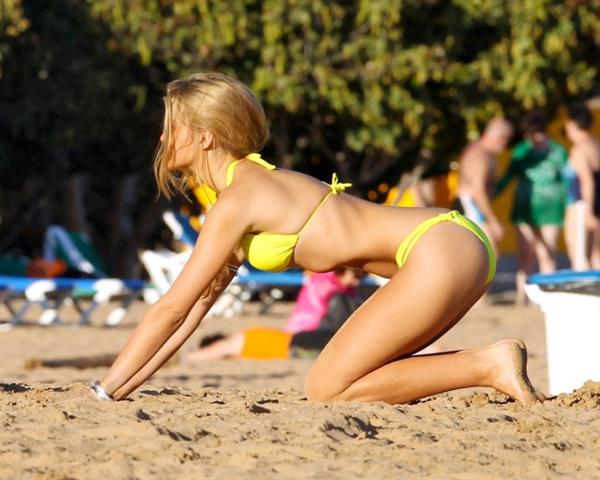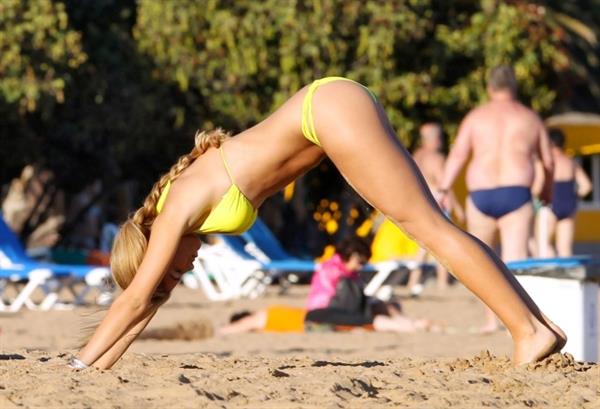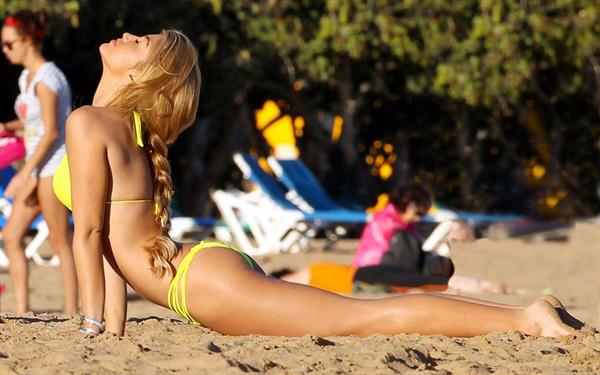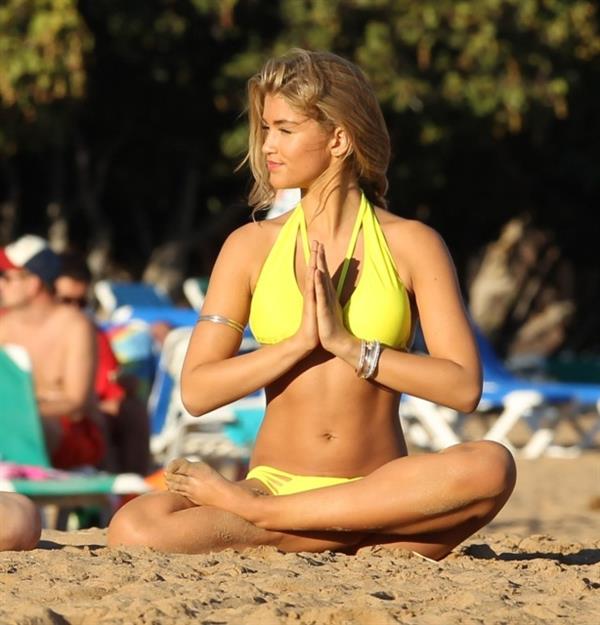 What do ya' think about those pics?
You're a fan/admirer now, huh?
Well, welcome…  but if you're going to become one, here are 8 things you should know about our 'sock ruiner'.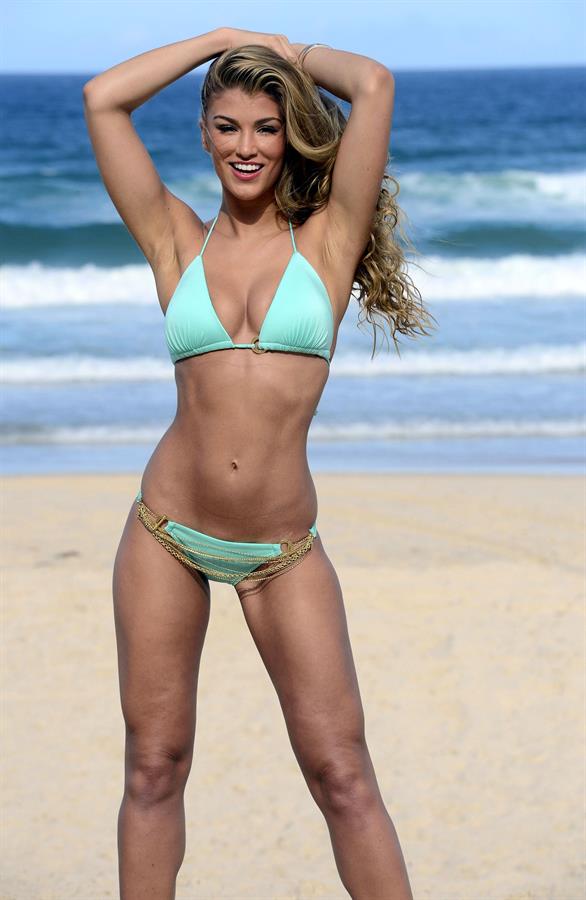 1.  Amy was due to study Media at a University in Cardiff but she decided to pursue a career in modeling.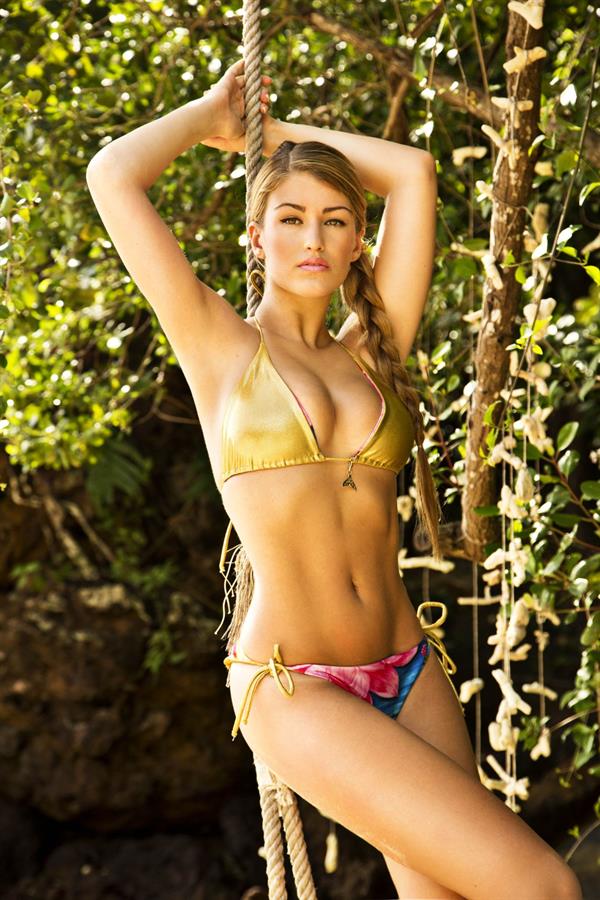 2.  Amy began modeling at the age of 15.  She was shopping with her sister when she was discovered by Kate Marshall of Room 3 (a modeling agency).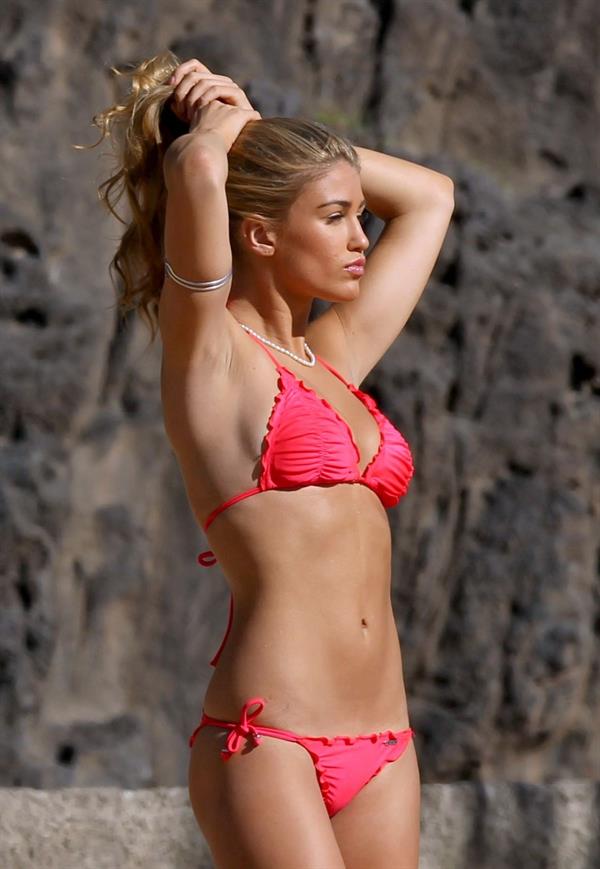 3.  She has appeared on international catwalks for brands such as Guess and Millen.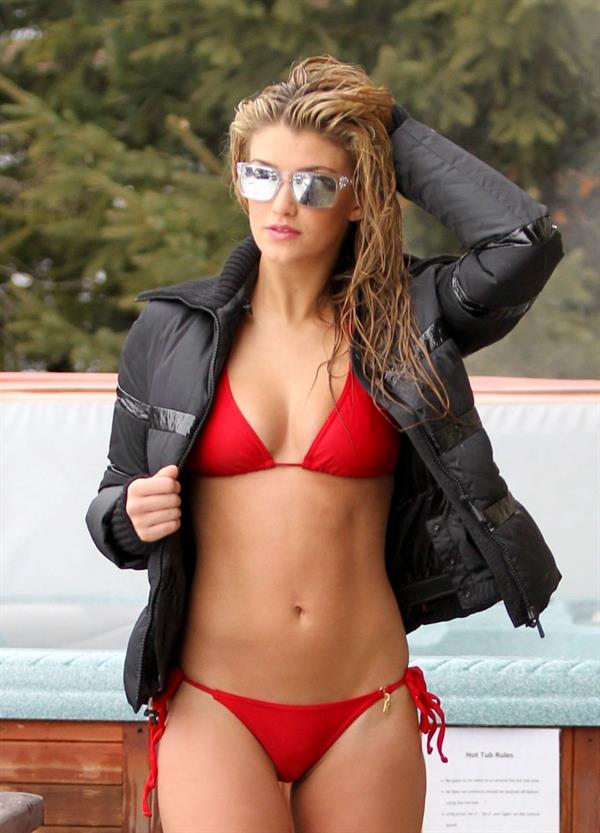 4.  Amy won Miss Bristol at the age of 17.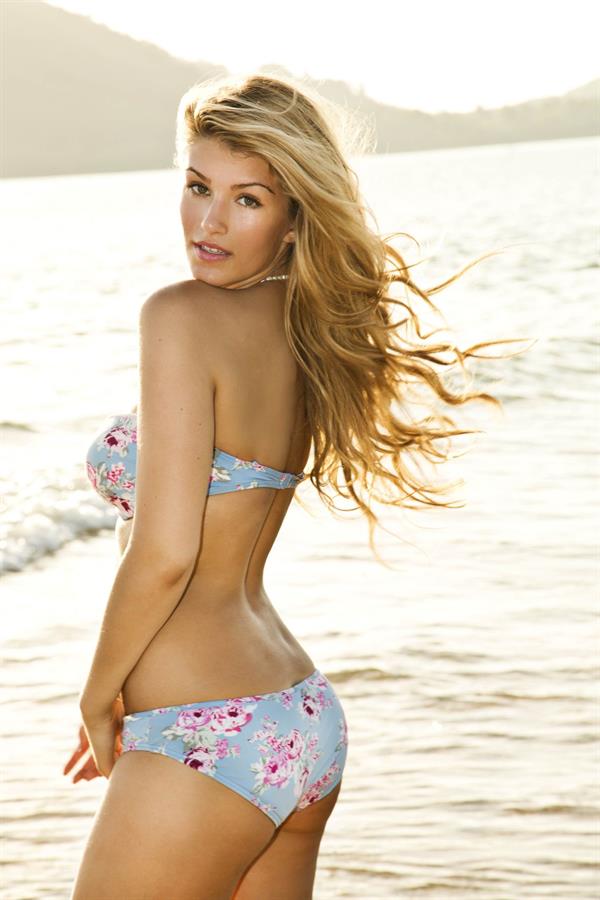 5.  She then went on to join (and win) a number of beauty pageants.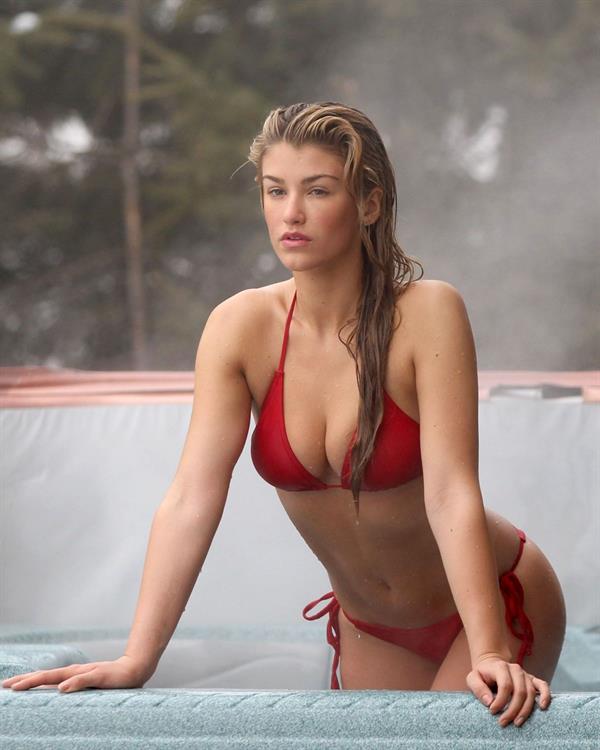 6.  Her broadcasting career began when she was a teenager.  She was covering events for Fashion TV.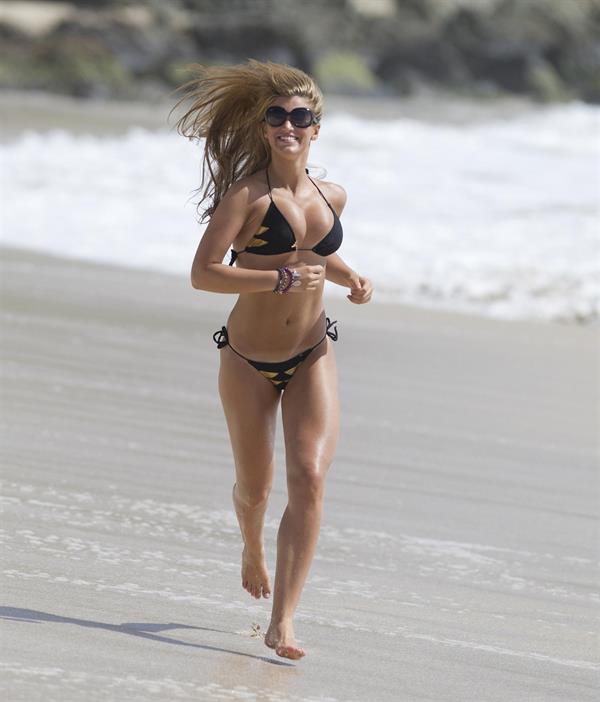 7.  It was during that stint when she was scouted by Russell Brand for Signed, a modeling reality show by Katie Price.  She won that show with Celebrity Big Brother Host, Rylan Clark on second.