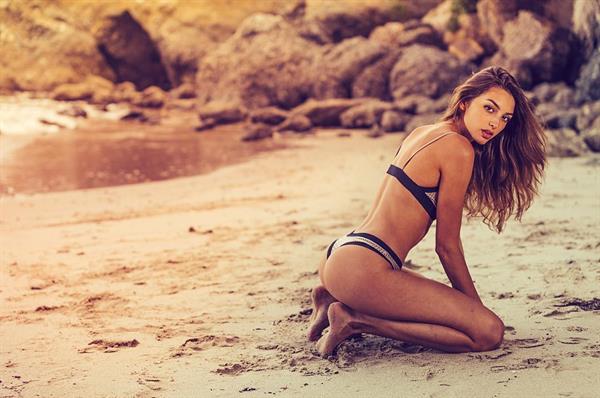 A musician, and a model…  What more can you ask for?  Her hand probably but…
This is Celine Farach.  She's hot and she's both a musician (singer) and a model…  and we know that being both is the closest we have to an angel.  Celine Farach was born in Miami, Florida on August 22nd, 1997.  She was signed by Wilhelmina Models Agency in Miami (at a very early age) as one of the main models in their kids' division.  She landed modeling stints from campaigns for Marks & Spencer (U.K.), Macy's (Couture Catalogue), and Premomon (Belgium).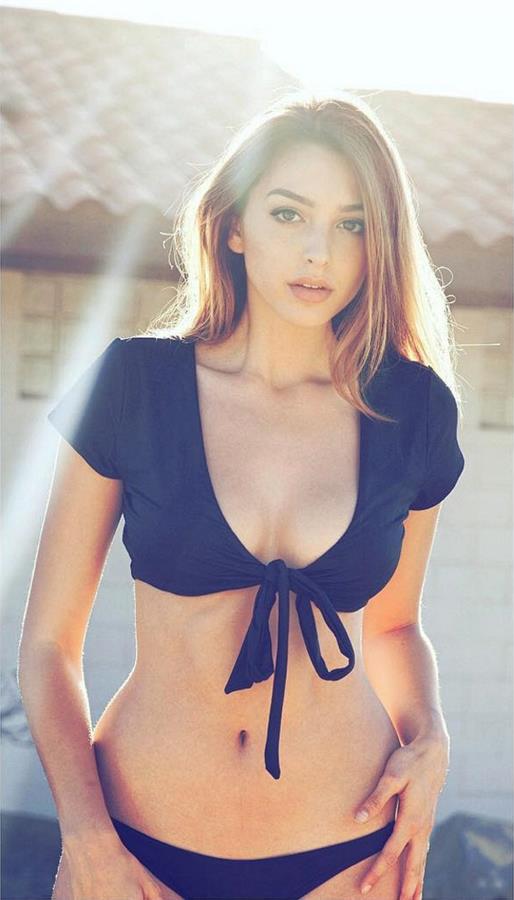 Being signed in an established modeling agency at a very young age has helped Celine strengthen and develop her confidence and professionalism.  Celine is more than a pretty face as she writes and she produces her own music.  That's something, huh?  I mean, more than 90% of pop artists today don't write their music (a team is required these days to write a 4-word song).  We think one reason why she chooses to write her own is that she was heavily inspired by her mother who is also a singer and a songwriter.
Celine Farach clearly has the face, body (she has earned over 580,000 followers on Instagram to prove that), and voice to launch a thousand ships.  She has released SEX (NandoPro Mix) late last year (video below – it's a remake of Salt-N=Pepa's song 'Let's Talk About Sex') as a warm up track to pave the way for the release of her album titled 'RESPECT' (currently in the final steps to be finished).  She has also appeared in Pitbull's "Greenlight" video featuring Flo Rida as well as videos from artists such as Daniel Skye, Cade, and Adam Friedman.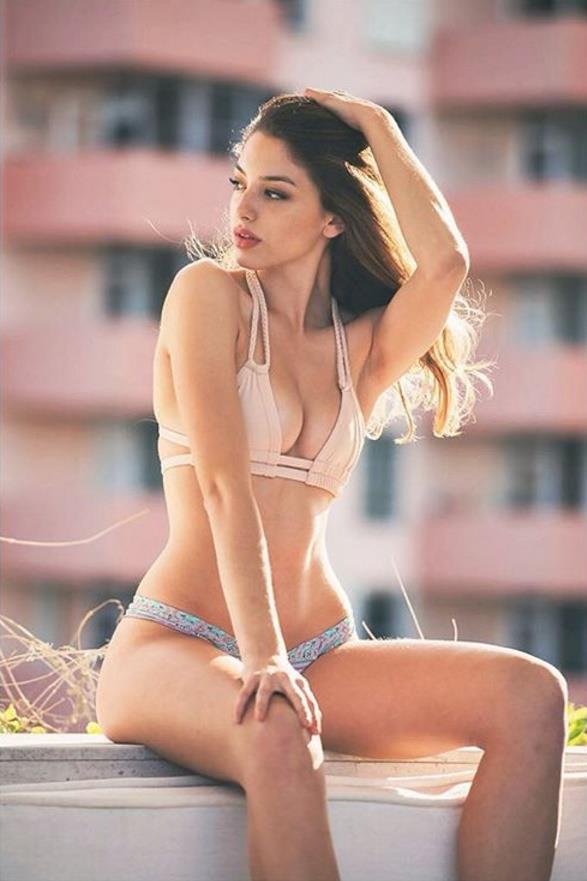 Celine is paying her dues and is putting in a lot of work to take her music career (and modeling) to the next level.  With her music, she wishes to connect and inspire fans to pursue their own dreams.
For the meantime (I mean, while her album is still in production), be inspired by these…