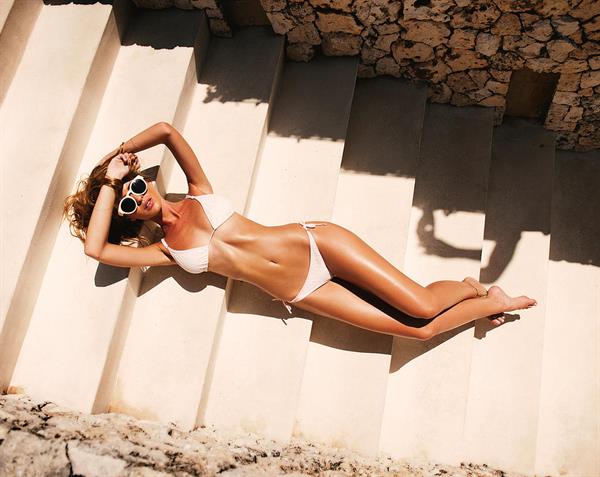 This ultra hot girl is someone you'd want to take with you all the time; out of the country trips, the beach, heck even to the local grocery.  She's that kind!  The one that will make a loser like moi (and some of you) feel proud all time.  You'd just want to show her off (even to you local grocer).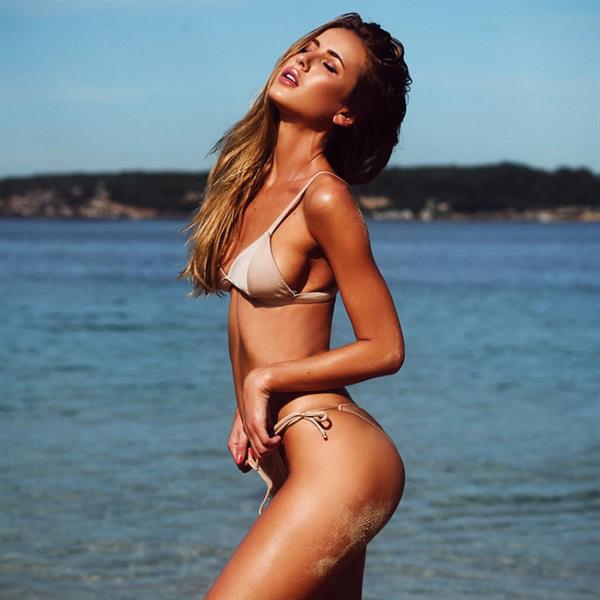 This 'make you feel important babe' is Renee Somerfield.  If you haven't heard of her, we won't be surprised.  But if she isn't familiar to you then you better put that PS4/Xbox controller down and take a stroll in any shopping mall or go to the dentist and read (back issues of) fashion and lifestyle magazines….  You'll see her (and you'll probably rip that page and bring it with you to the nearest restroom).  This 5 foot 10 bombshell is hard to miss, man.  She's been everywhere.  From the London Underground to Times Square (see? Told ya' she'd make you goddamn proud)… To who knows where else (we won't be surprised if she's got a billboard in Mars).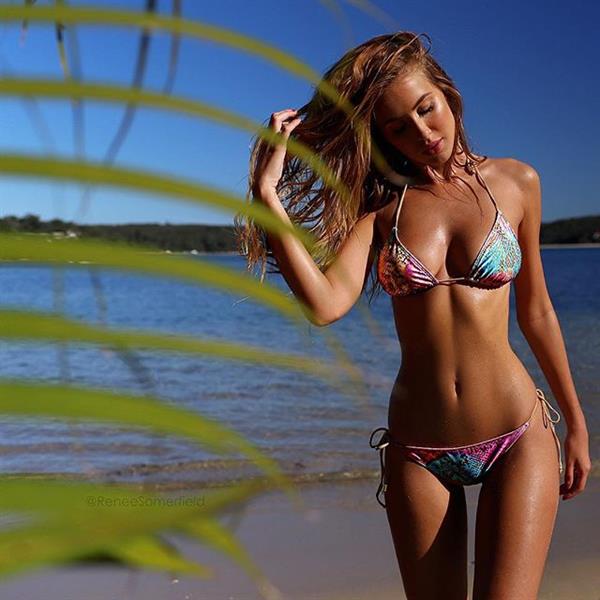 This Australian model's bikini body graced (and is very much well known in) Sydney's Southern Beaches.  And since her early teens, Renee has been in the modeling industry (she sure has made a name for herself).  She is one of Australia's leading and most in-demand (she gets booked every day and sometimes, months in advance) models.  Renee is highly sought after both locally and internationally and you can see why…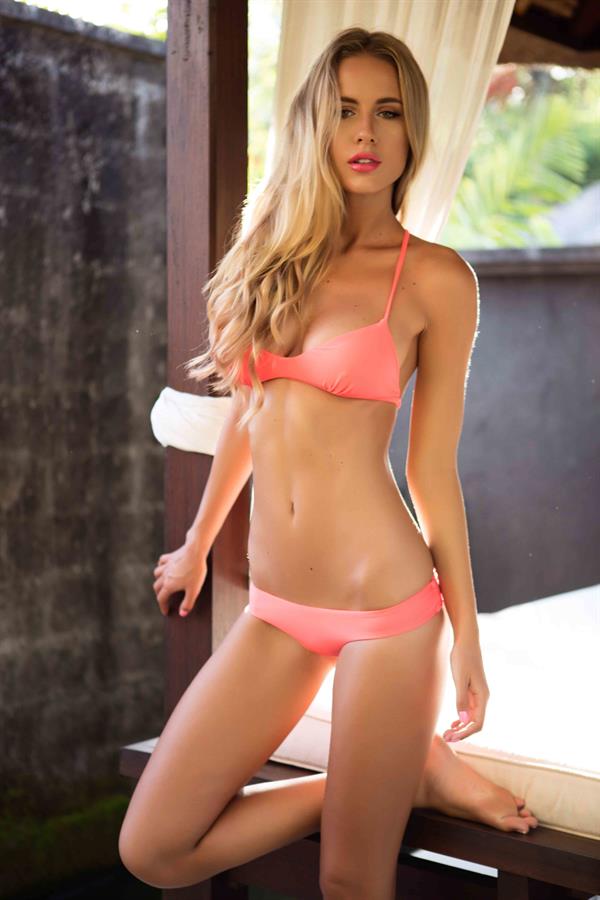 Renee's Instagram followers are blessed as she keeps sharing her awesome (super hot) selfies every week (sometimes just hours apart).  She has made a career out of flaunting her awesome bikini-clad selfies with her 1.7 million followers.  In 2014, this always-fully-booked model was featured on the cover of Maxim Australia in a shoot called 'Australia's Sexiest Social Media Stars' (and again, you can totally see why).  In 2015, she again appeared on the cover of the same magazine but this time, with the title 'Australia's Most Irresistible Woman On Instagram'.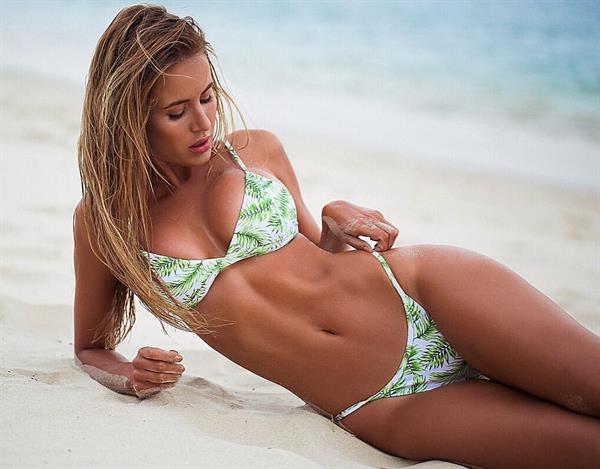 This vegan vixen also appeared in a Protein World ad in 2015 and it was plastered all around the London Underground.  The said ad featured a bikini-clad Reene with the caption: 'Are you beach body ready?'
Renee Somerfield enjoys being a model because, according to her, it allows her to express her creativity and role playing and that being a model is a cross between an artist and an actress.  And we agree. Definitely.
Enough talk, now the pics!