We spend an awful lot of time on Instagram (that we really do, huh).  We look for new faces, scour old ones for updates, and every now and then we are reminded of classics (by that we mean, girls whose pictures will still go around the net even after a decade).  You remember the pro surfer that twerked for her warm-up a few years ago (we just don't know if it's always a part of her warm-up)?  'Course you do!  That's a classic.  That went viral, man.  Here, in case you didn't know about that.
That's timeless and that will be a jerk-off material for many years more.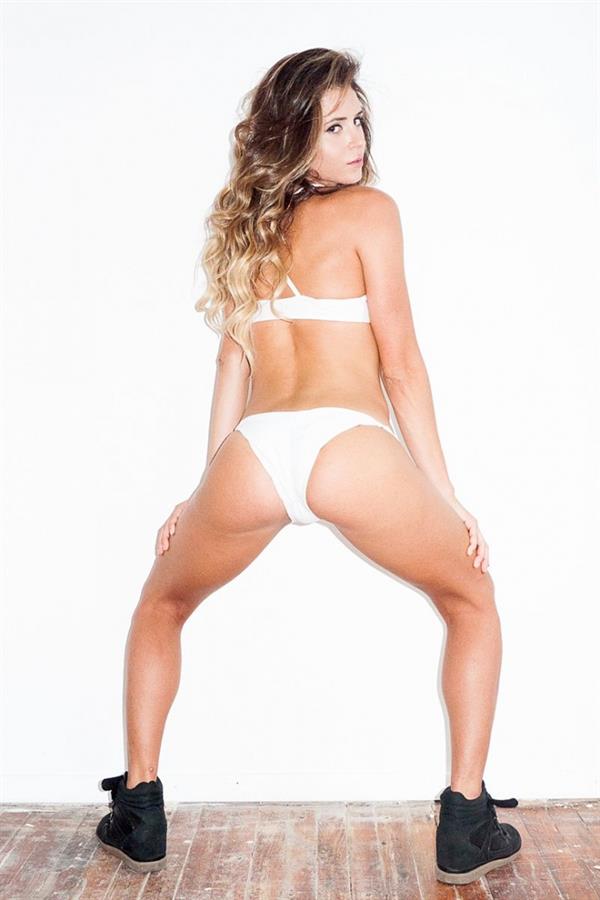 She's even got a twerking pic!
We checked that pro surfers' Instagram, by the way.  Not because we're creepy, but because we're fans o' hers even before that famous twerk.  Also because we're looking for new material to write and Instagram is a very good source.  Now, back to that surfer…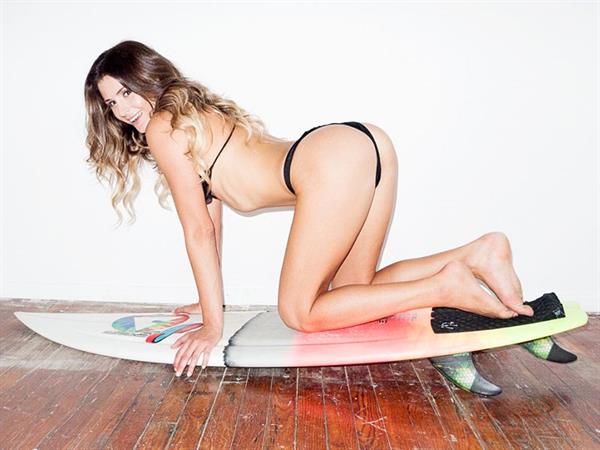 That hot celestial body who rides the waves is Anastasia Ashley.  She is an internationally recognized professional surfer.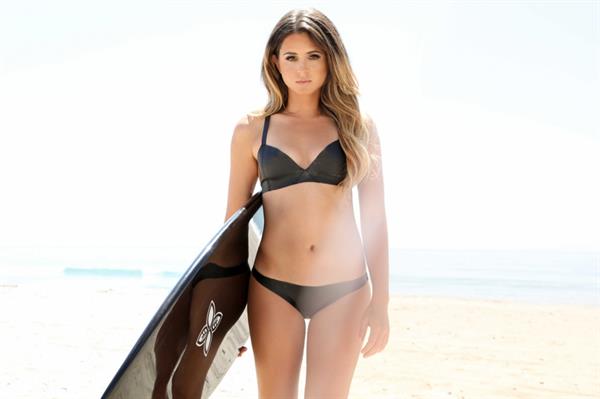 This goddess was born Anastasia Electra Ashley in San Clemente, California on February 10, 1987.  Her surfing career began at the tender age of 6 (she won a surf contest using a beat down board she found in the trash outside of her house).  By 7, she got a sponsor to replace that old run-down board with new boards.  By the age of 14, Ashley was surfing professionally and had won over 200 competition including the prestigious Women's Pipeline Pro.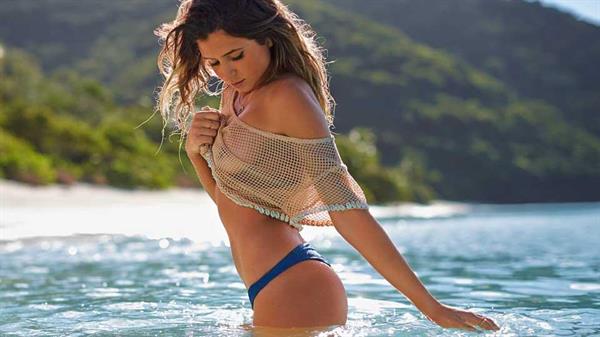 In 2003, Ashely received the Triple Crown Rookie of the Year award.  Her first major national title came when she was 16 years old.  She also won two National Scholastic Surfing Association championships and the Professional Surfing Tour of America championship.  In 2010, she bagged the Pipeline Women's Pro in Hawaii.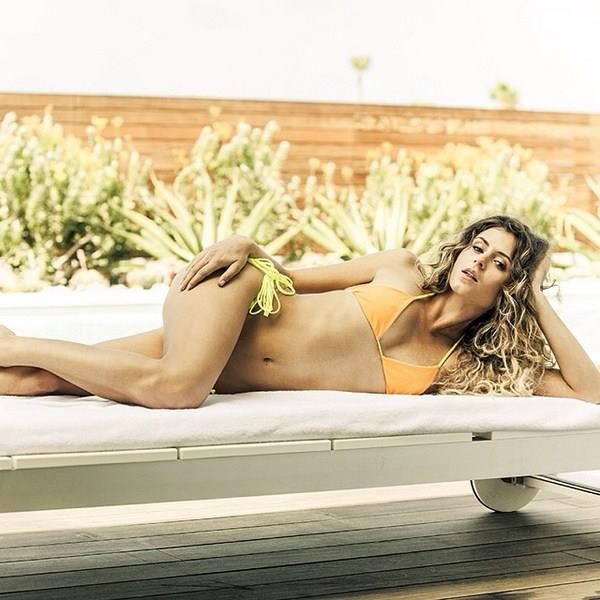 Anastasia Ashley appeared in the Sports Illustrated Swimsuit Edition in 2014.  In September of the same year, she started her own Jewelry line (in collaboration with OK1984) called 'Gypsy Jet Set'.  She was also featured in the October Issue of Maxim Magazine and in November (also of 2014), she flew to Ireland for a Web Summit on how to maintain a competitive edge in surfing with a focus on social media tools.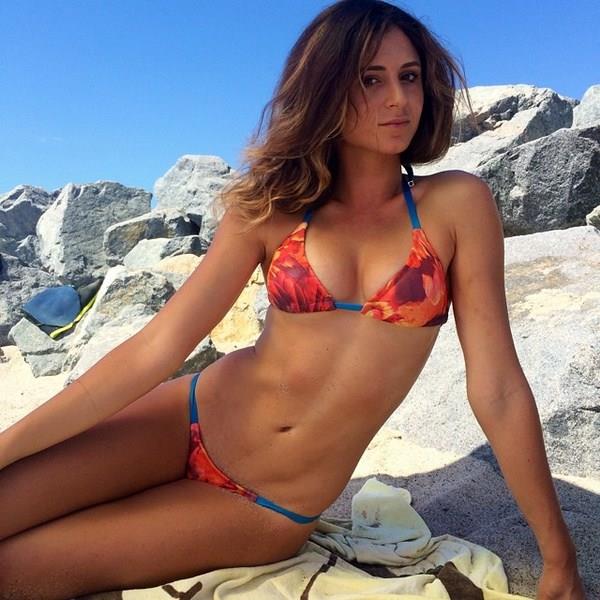 Anastasia Ashley's passions are in sports and, yup, looking good.  She is a health and fitness advocate as well as an adventurer and an entrepreneur.  Ashley has gone on to be one of the most (if not the most) followed surfers on social media.  Her fans and followers number in the millions.  She has also gained fame beyond her surfing talents.  She is also recognized as a spokesperson, a host, a speaker, a content producer and creative director, and of course, a model (not just for fashion or any of that…  she's a role model.  And not just to surfers, but to millions of women).