This is the bestie of another hottie…
Her hotness level is the result of a Miss Universe mom and a surfing (Australia) champion dad.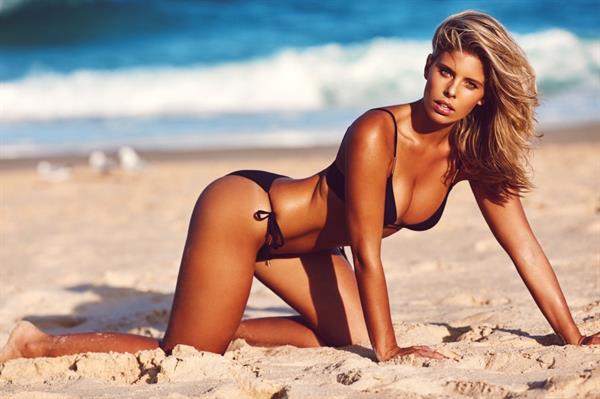 This, our dear readers is, Natasha Oakley.  Of course, if you're always on the hunt for hot bikini pics (on Instagram or just anywhere else on the web) you might have come across her.  Natasha here is an Australian swimwear model as well as a fashion and lifestyle blogger.  And along with her friend Devin Brugman, she created A Bikini A Day and it's exactly like it sounds… She and Devin began designing swimsuits for their company Monday Swimwear (and Monday Active for activewear) which they model a bunch of (bikinis) once a day for A Bikini A Day.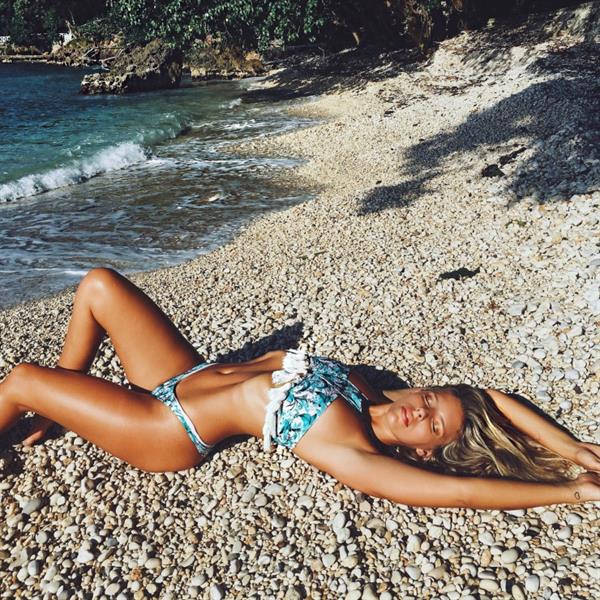 Natasha got the idea of A Bikini A Day because she and best friend Devin were always in their bikinis.  They wanted to make more out of their obsession and share it with everyone (best thing next to sliced pineapple if you ask us).
Natasha Oakley was born in Australia and she grew up in Sydney's eastern beachside suburb of Bronte.  She completed her high school in Sydney and followed her passion for photography (she worked with Datreats Productions Sydney for 2 years).  She then moved to Maui, Hawaii and lived there for two years before moving to Los Angeles (2011), where she co-founded A Bikini A Day.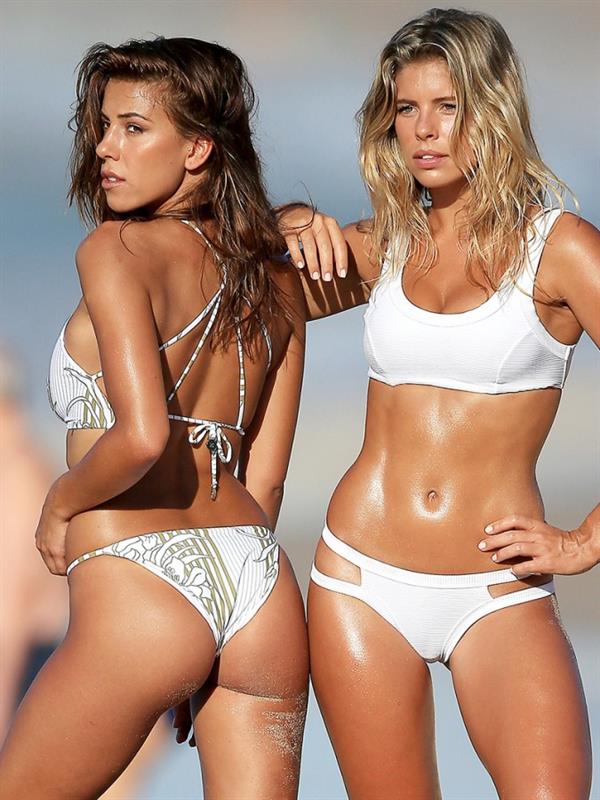 With bestfriend, Devin Brugman (left).
Oakley and her best friend, Brugman – with whom she shares a passion for a lot of things (bikinis, photography, and a bed as they slept in the same one for months before achieving success) – started A Bikini A Day.  They would roam around the world and share on their Instagram and website awesome swimsuits.  The success of their social media garnered around 5 million followers across all platforms.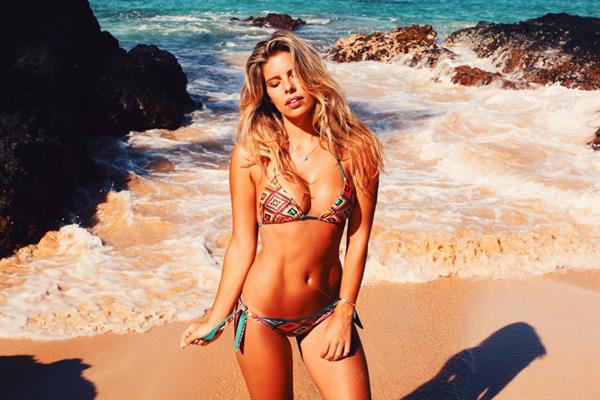 "The bikini is more than just a swimsuit…  the bikini embodies a lifestyle of freedom, travel, expressionism, and relaxation."  according to Natasha. And yeah, we totally agree!