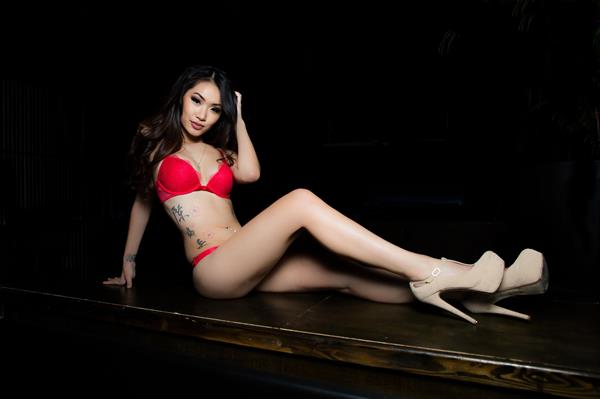 Another tattooed chick to grace Hotness Rater.  But this time, a more exotic babe.  She's from the east, the southeast (that's where she got her hot and exotic looks).  She's from the land of awesome food and cheerful culture.  And she has the beauty that we just couldn't seem to get enough of.  And we gotta' admit, she's a fave of ours because…  She's lit, she's lithe, she's inked…
Meet the petite Elizabeth Tran (stands 5,5″ and yup, that's the fave female height of most of you, we know).  She's Asian—she's half Chinese, half Vietnamese who lives in Alhambra, California.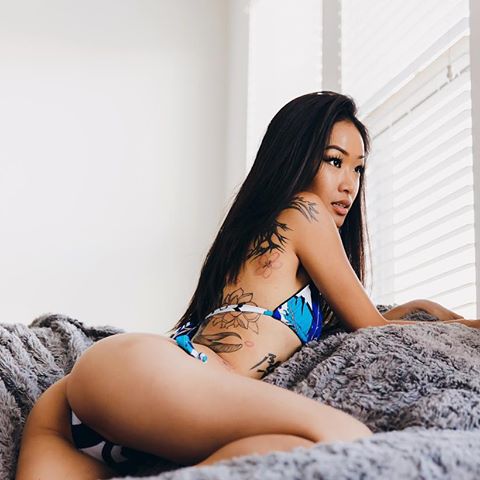 How she got into modeling is quite interesting.  According to this babe, it started when she was only 16 years old.  Her cousin and her cousin's best friend was into photography.  One night (a little late as it was 11 pm) in 2009, they decided to fool around with their newbie skills and headed to Santa Monica Beach to just shoot.  The modeling bug bit here then and there.  A year after, when she turned 17, while browsing Tumblr, she found LBC Studios and she asked them if they would like to work together.  Too bad as her "kill joy" boyfriend at that time didn't approve of it (her modeling/photo shoots).  They broke up and a year after (again) she started calling Jeff (from LBC Studios) to give it another shot.  She got into Model Mayhem and they started looking for photographers that Jeff (because he's quite an expert in the industry) would approve of.  They found one by the name of Rey Trajano and the rest is history (she got a lot of offers. A lot!).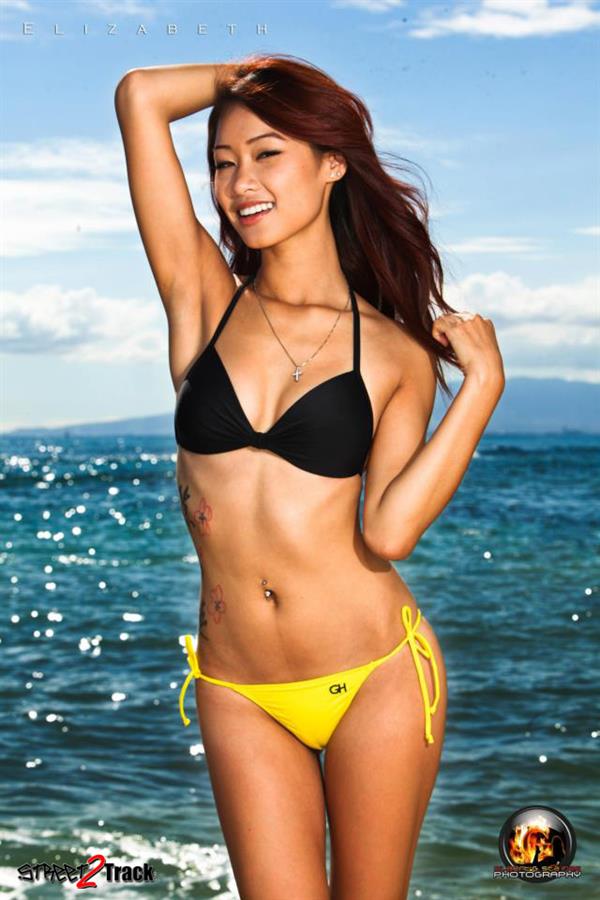 Lizzie, as her relatives call her, is really a fun and adventurous girl.  She likes tattoos and piercings and she's the type you'd marry!  Why?  Aside from her beauty, according to her, she likes cleaning the house (her guilty pleasure).  Man, that's like a thousand bonus point, right?  No, don't get us wrong…  We're not being sexists here but imagine Lizzie with a fluffy duster and wearing an oversized shirt…  A little Oily and with a line of dirt on her cheeks… DAMN!!!  That is extremely sexy.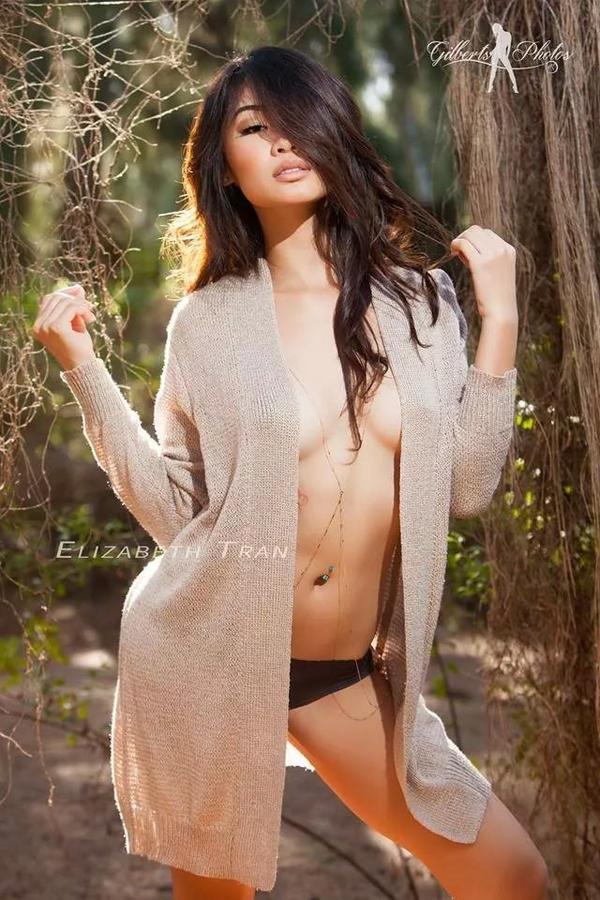 Lizzie has several tattoos.  On her right rib cage is her mom's Chinese name with blossoms as an additional design.  Then on her right back shoulder line, there are 3 stars and the word Virgo (that's her sign) below it.  On her left back shoulder line, the words "real eyes realize real lies" is inked.  And the one or her wrist is her surname, also designed with blossoms.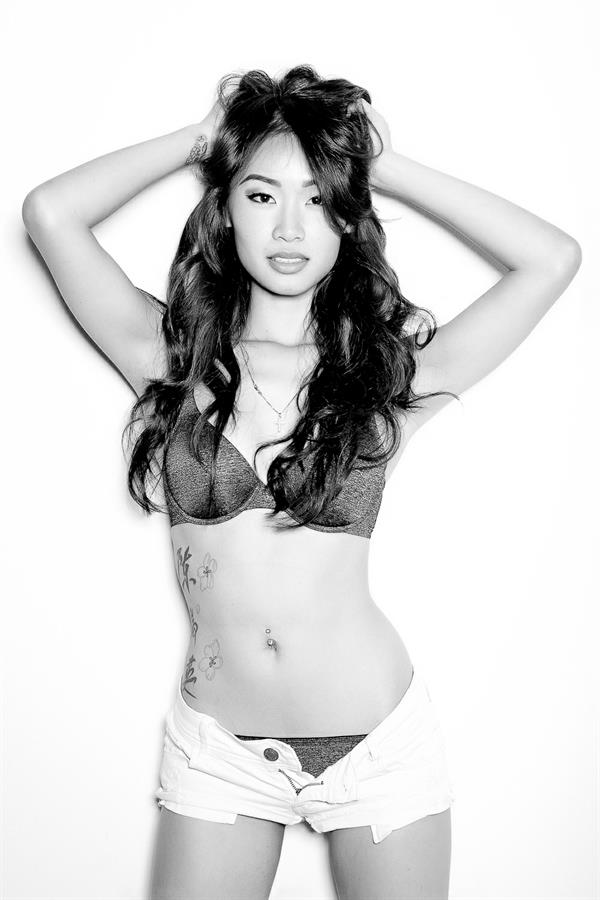 Elizabeth Tran's interests just might be you…  You see, this girl is easily turned on by guys who can play the guitar.  Her 32-34-32 vital stats is just a bonus (as well as her awesome thighs) as this hottie is a football/soccer fan (dream girl eh lads?  Get 'em beers and just watch with her.  That would be an awesome date!).  Just don't dress up as animals, guys (if you have a fetish for that, quit it), as she hates it.  She actually developed a phobia for it.