Another 'dangerous curves' model here.  She is a professional model and she's regularly doing photo shoots in lingerie and bikinis (yup, that earned her a top spot here in Hotness Rater).  Her exotic look and playful image made her a star across social media platforms such as Instagram and Twitter.  This girl who has a very modern fashion sense is deeply in love with 60's music—she's crazy about Bob Dylan, Don McLean (of which she was quite controversial with), and the likes.  She's is also a popular cosplayer (Loki and Wonder Woman are her fave to cosplay) and she enjoys going to Comic Cons.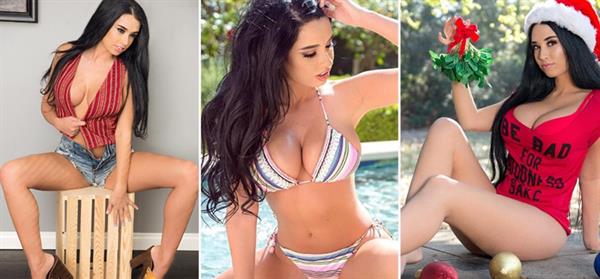 Who is Paris Dylan
Paris Dylan aka Paris Roxanne is a 23-year-old model who is currently based in Palm Desert California.  She is a favorite on Instagram because of her amazing figure and daring photos (some of which have even ended up being featured in Maxim and Playboy). Many fake Facebook and Instagram profiles have used her pictures for their profiles.  MTV's Catfish even had a feature on her because of this.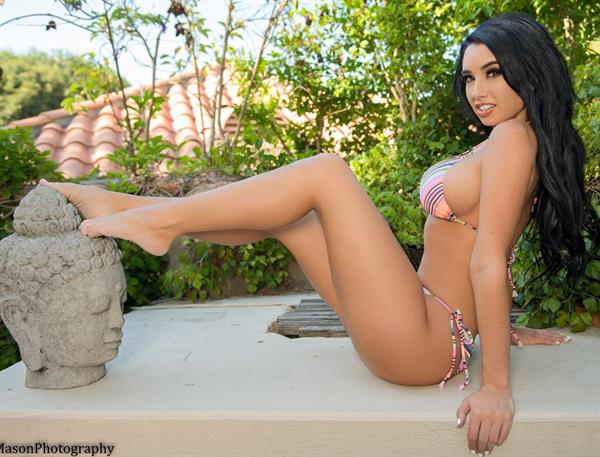 Before Paris Dylan's Social Media Fame
At 17, Paris was already an aspiring model.  She came to the spotlight after an incident with NBA Player Chris Andersen.  You see, Paris, while only 17, lied about her age.  In order to have a relationship with the said NBA player, she pretended she was 21.  This led to an investigation by the ICAC.  Police investigations later stated that the messages between Dylan and Andersen were being altered and moderated by another person.  That person was Shelly Lynn Chartier.  She apparently created fake profiles of them both.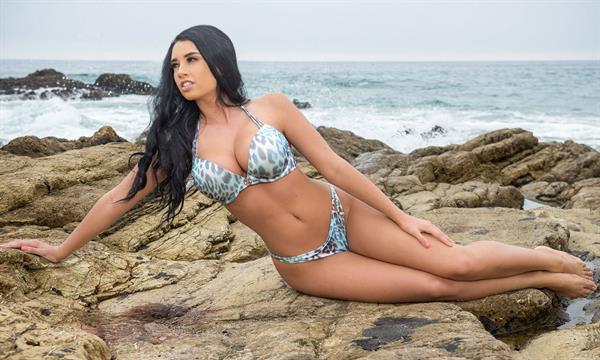 Paris Dylan and Don McLean
Just late last year, a rumor spread that musician Don McLean was getting married again.  This was after he admitted to domestic abuse with his now ex-wife.  This time, with a woman who's young enough to be his granddaughter.  Yup, that woman was Paris.  A photo surfaced with the 71-year-old singer/songwriting guru and Paris.  They were almost cheek-to-cheek close with the curvy Paris Dylan during a Hawaiian holiday vacation.  Paris also posted the exact same picture on her twitter with the caption, "Aloha and Merry Christmas from Donny and I."  And on another photo with Don McLean, she wrote: "In love."  She also posted a picture of her sporting a diamond ring on November 24 last year.  Paris is such a big fan of Don McLean.  She once stated that: "I need to enjoy my Don McLean videos a minimum of 3 times a day."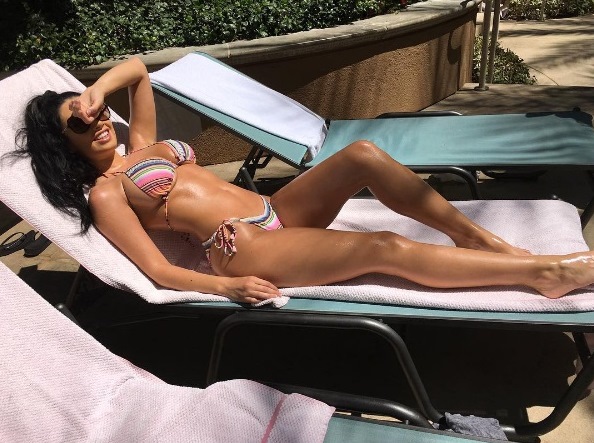 But the May-December affair may just be an online fantasy.  Don Mclean himself said, "don't let big diamonds fool you".  Don is not engaged to Paris or to anyone else.  His representative clearly stated that Don and Paris' relationship is strictly professional.  Paris promotes 60's music so that is where the connection came from.  So no, apparently, it's all just a publicity stunt (on Paris' side mostly).  Hey, it worked.  It definitely drew a lot of attention her way and got many to discover her extremely hot pictures.
Check Out Paris Dylan's Hot Photos
We're pretty sure all your attention will be with these…