Models rise to popularity because of their unique traits.  Sometimes, it's how they take a selfie or their signature pose, other times, it's the people they get involved with or the principles they stand for.  Sira Kante is no different from most Instagram models who have gained hundreds of thousands of followers in the fact that all these factors have contributed to her success.
This Guinean model started modelling when she was just 14 years old.  Seven years later, Sira Kante has been all over the world strutting her stuff on and off camera.  Still building her Instagram account with almost 400k followers, here's what we think contributed to Sira Kante's Instagram success.
Brief Relationship With Singer Davido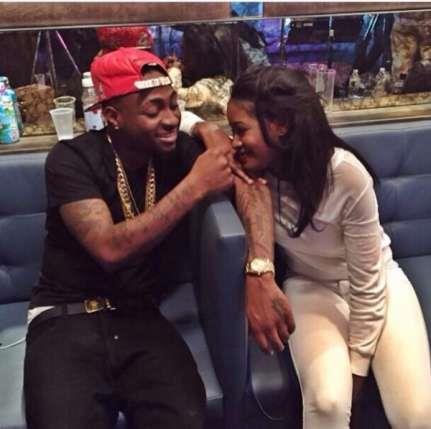 After being featured in Davido's music video "Naughty" in 2014, Sira and the 24-year old pop singer fell head over heels in love.  It was Davido who made the first move after he noticed how stunning Sira was.  They exchanged numbers and made quick progress after that.  The two ended up being a good pair that others were envious of.  In 2015, photos showing how much they love each other filled their social media accounts.
Like all good things, their relationship did come to an end.  The two stopped dating after a few months when news came out that Sophie Momodu was pregnant with Davido's child.  This development obviously strained his relationship with Sira Kante even though Davido didn't get back with his baby's mama.
Yet in January 2016, some fans had hoped for their romance to be rekindled after they were spotted at the exclusive party held to celebrate the singer's new deal with Sony Music in Lagos Lounge, Brooklyn.  On  July 2016, the model also posted on her Instagram page a video of her at One Music Africa Fest and a caption that says how much she loves her former boyfriend.
In the caption, she says, "We may not be together but I'll always have love and support for Davido no matter what.  There's no need to lie or hide anything, he has an amazing heart and was my friend before anything and we'll remain that way."
Her Blog "Ink My Africa"
Being the name behind the platform Ink My Africa, Sira Kante is using her influence to encourage and empower women all over the world.  Ink My Africa is a communication tool used to contact and collaborate with other creatives. This blog and page aim to serve as a resource for women especially in Africa.
In one of her posts, she said that the idea of "beauty" nowadays has totally been misconstrued.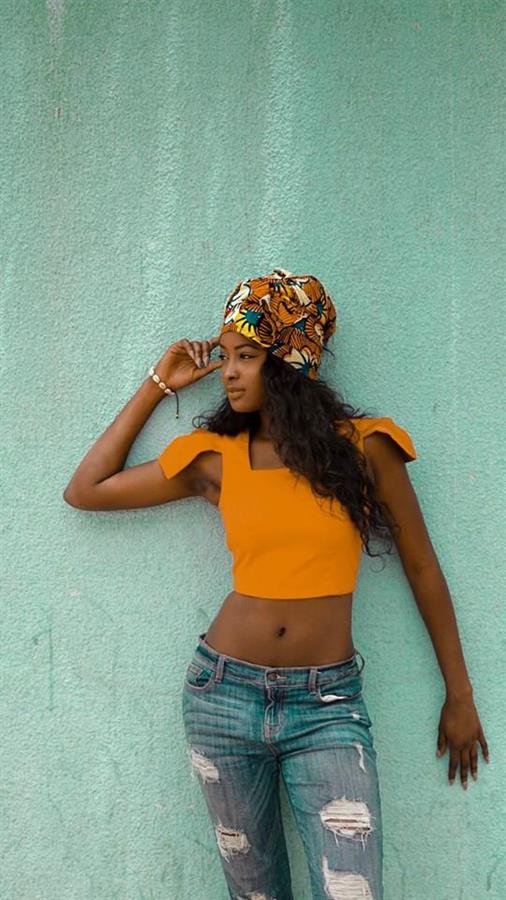 "Many girls have been fed unrealistic concepts of – how their appearance should be or how they should carry themselves due to what they see on TV, the celebrities the society tend to idolize and even what they are taught.  Women are constantly comparing themselves to one another, and not many are uplifting themselves and spreading more awareness on Self-Love."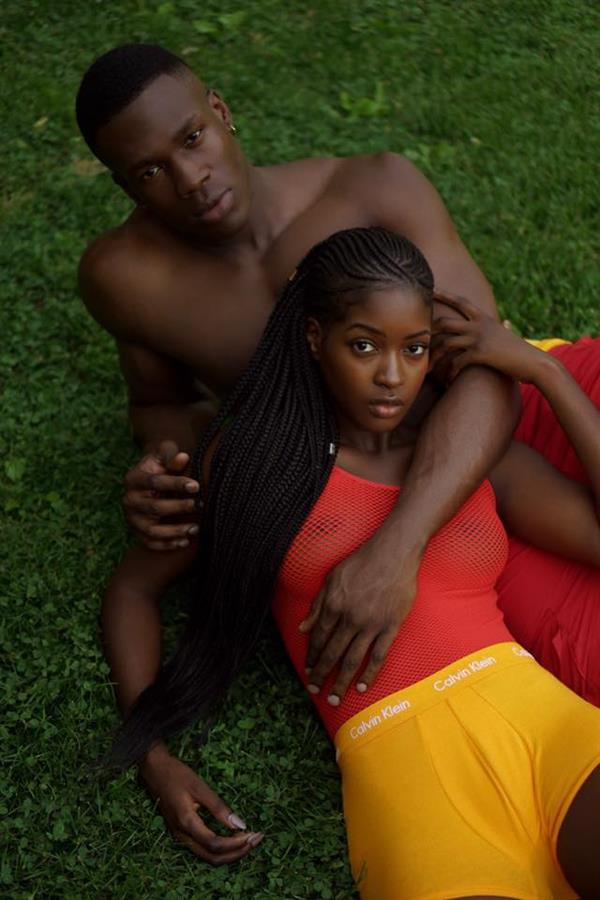 For this reason, Sira Kante feels the need to remind everyone how they should learn to love themselves and accept who they really are.
"When you fully accept who you are and understand that you can't be no one but YOURSELF, life flows much easier," she added.
Her Travel Adventures
Sira Kante is definitely a travel junkie.  She has taken her followers on a trip around the world just by looking at her Instagram feed.  From New York to California to Senegal, you'll see Sira in wonderfully captured photos.
This young black model was born and currently living in one of the busiest cities in the US — New York.  Her latest trips included Senegal and her native land, Guinea.  When asked where she wants to go next, she said: "Tokyo! The people there have such an insane street style & the neon lights of the city have always been something I want to experience at night with a bunch of friends."  We're sure she'd easily blend in with a personality so young and vibrant like Tokyo.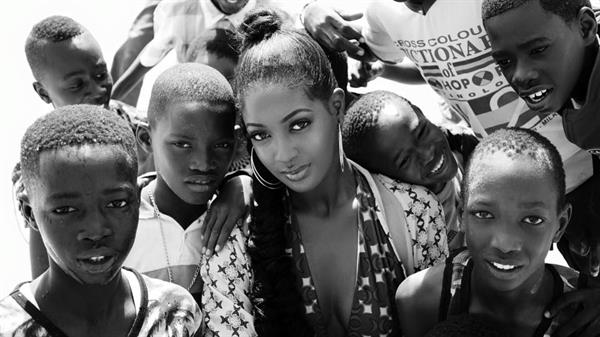 Sexy and Sassy Poses
Sira Kante has never been afraid to show what she's got.  This is because she has so much love for herself.  In fact, she considers her appearance to be her most prized possession.
"I love myself too much to let myself get physically hurt or in an uncomfortable situation.  Self love is the best love.❤"
This is evident in her photos.  In her recent photoshoot with photographer Amarachi Nwosu, she took to the streets the latest Spring and Summer 2017 Streetwear styles.
It's amazing how Sira can transition from being sassy to sexy in one photo to another.
In this photo she was wearing a big sweater jacket with loose pants and her hair was in full braid.  She's got angst and she makes a convincing streetgirl.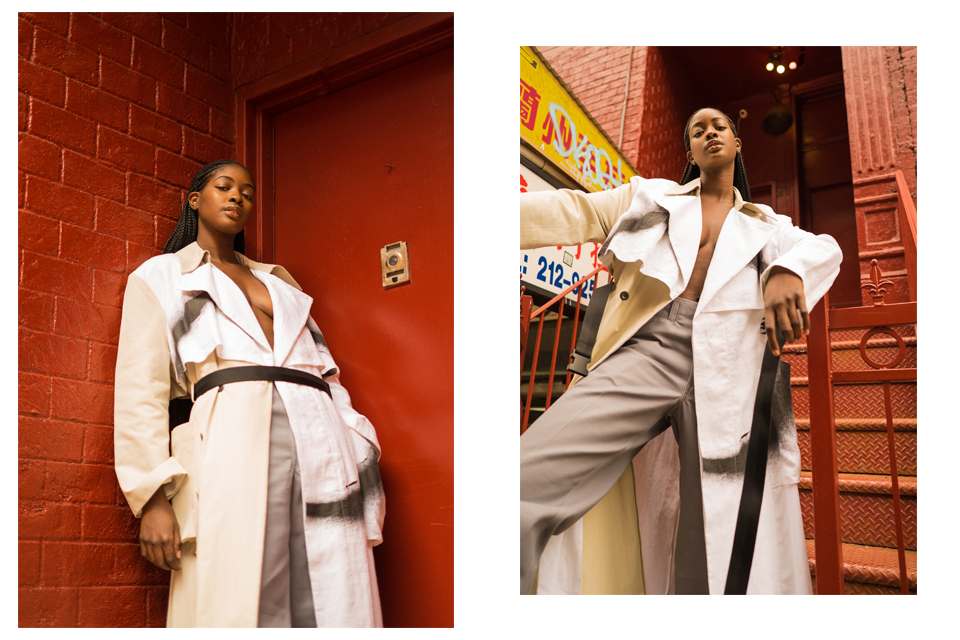 In the next photo, she dons a sexy coat with her cleavage exposed.  We can't deny how sultry she looks!
Sira Kante has proven herself to be a really versatile model.  She shares that in one photoshoot, she had to jump on a trampoline to give an effect as if she was falling downward.  That has to be the craziest thing she's done so far.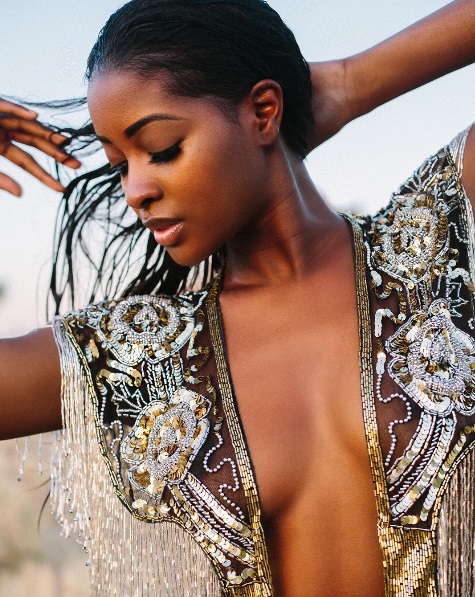 These are just few reasons that pushed the 21-year old model to celebrity status, and we're certain that she's got a long way to go.