Ashley James Instagram Share
Earlier this week, Ashley James flaunted her curves in a busty swimsuit and posted about it to her 92k followers on Instagram.  Donning a low-cut black and grey one-piece, the 31-year old bombshell looked extra sexy.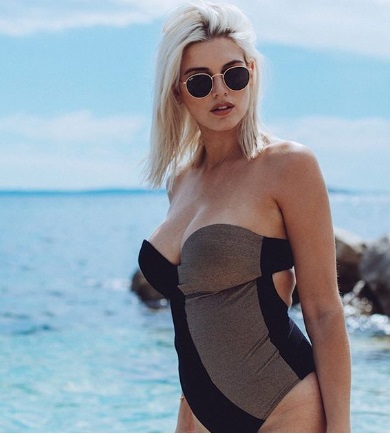 In another Instagram snap, Ashley shared a photo displaying her bust almost spilling out of the strapless bikini.  With her locks loose and unstyled, her aviator shades sparkling, and red lipstick popping out, we can't deny how glamorous and sizzling Ashley is.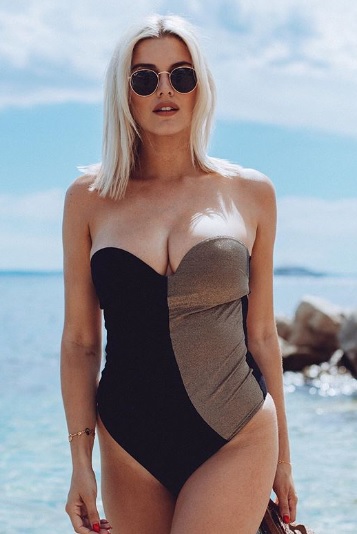 Ashley James' Her Confession
In one photo, she captioned: "I always wear sunglasses with reflective lenses so I can check out the hot guys without them noticing."  One of her followers agreed saying, "This caption made me laugh because it's so true."
On her Twitter account, she made another confession.  Only this time, it was something really shocking.

In a series of emotional tweets, Ashley revealed that she was sexually assaulted but also reassured her 61k followers that she was unharmed in the incident.  She even proudly stated that she chased down the attacker.  Ashley also reminded people to report should a similar case happen to them.

Ashley James on Slut-Shaming Incident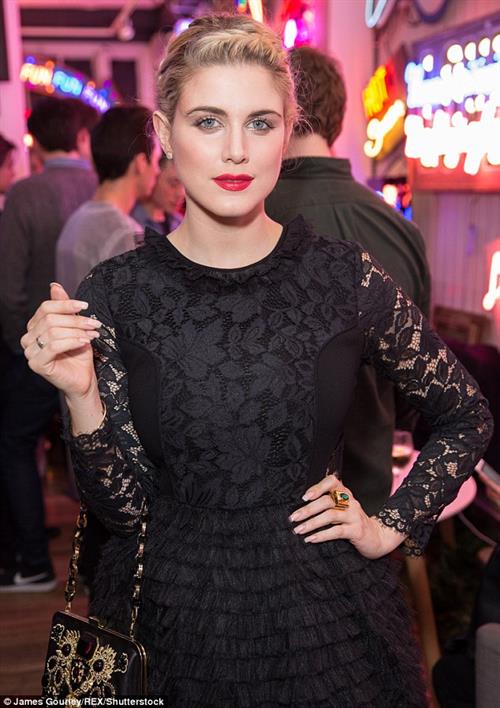 Apparently, this isn't the first time Ashley encountered this kind of issue.  In May this year, she talked about an incident where she was 'slut-shamed' by a sexist driver.  The driver allegedly took a photo of her boobs while she was on the way to the Boux Avenue sporting a cleavage-flashing bralette.
"When he took the photograph of my boobs it enhanced my own securities," Ashley admitted.  Ashley has been a victim of her own insecurities.  Long before, she suffered panic attacks, body dysmorphia, and even hated her own body, particularly her boobs for drawing too much attention.
Good thing is, the blonde babe was able to overcome this insecurity and started to accept and love her own body.  At present, she's an advocate for body confidence and continues to promote positive body images.
Ashley James' Career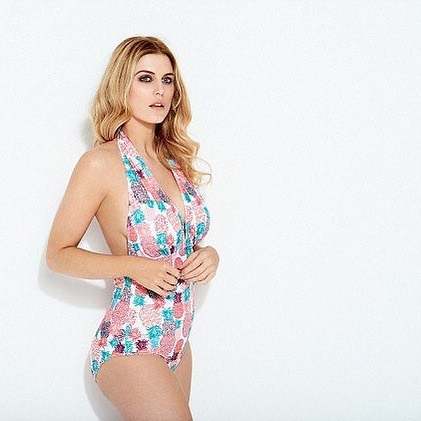 The British beauty is a presenter and DJ.  She's currently living in London and holds a show at Hoxton Radio every Friday.  Ashley became known for her 2-series stint in Made in Chelsea.  After exiting the show, she began hosting fashion shows on various fashion channels.  She's also a lifestyle blogger.  She owns the site, ashleylouisejames.com.
After her blog took off, Ashley started modelling for a lingerie brand called Tutti Rouge.  She also founded her own jewelry company, "Whistle and Bango".
And if you want more pictures of Ashley James check here out here:  More Pictures