Many stars, when asked when do they feel the most sexy, would answer they feel sexy when they are taking a shower.  We're taking that answer seriously as we've seen models and celebrities rinse off in the shower in tiny bikinis.
Summer is winding down and for weeks, our news feed has been filled with stars hitting beaches and swimming pools to cool off in the scorching heat.  While most of these stars post a gorgeous selfie or strike a sexy pose with a wonderful view, we've been eyeing photos of them taking the shower to rinse off.  Oops!  Call it stalking but we know you've also been dying to see how these sexy women look sizzling while cooling down in the shower.
So, go on and scroll down to see the photos we've compiled for you.
Here's Bella in an outdoor shower pic while she was setting sail on a yacht.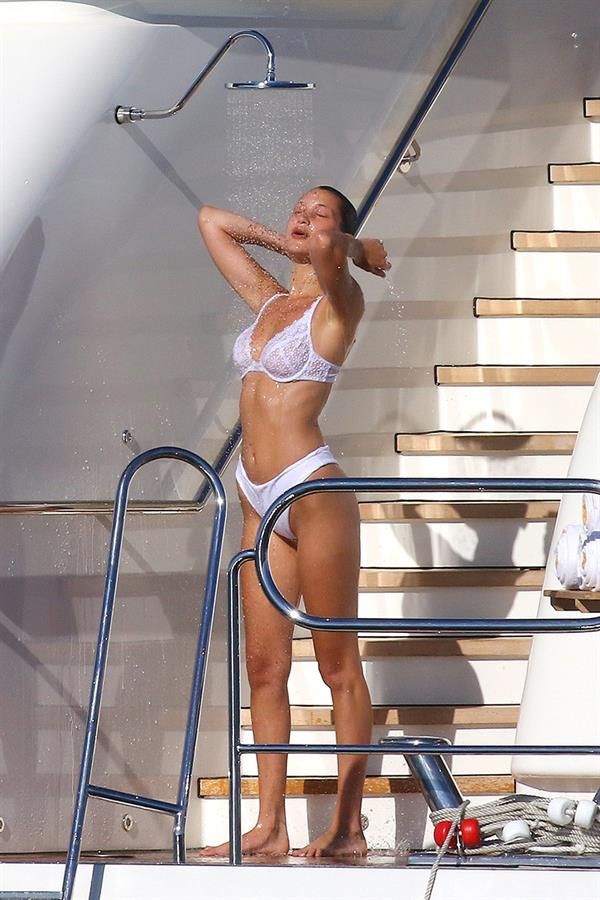 We bet you'd also want to see the 20-year old model fresh out of the shower so here's the photo she quickly snapped in the mirror with her hair still wrapped up in towel.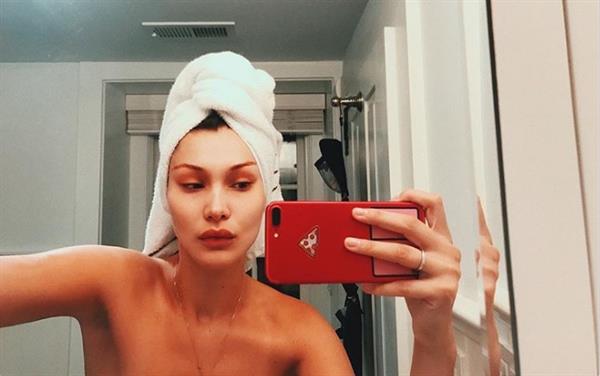 Seeing the American model and actress in naked photos is nothing new but isn't she extra sizzling topless while taking a shower?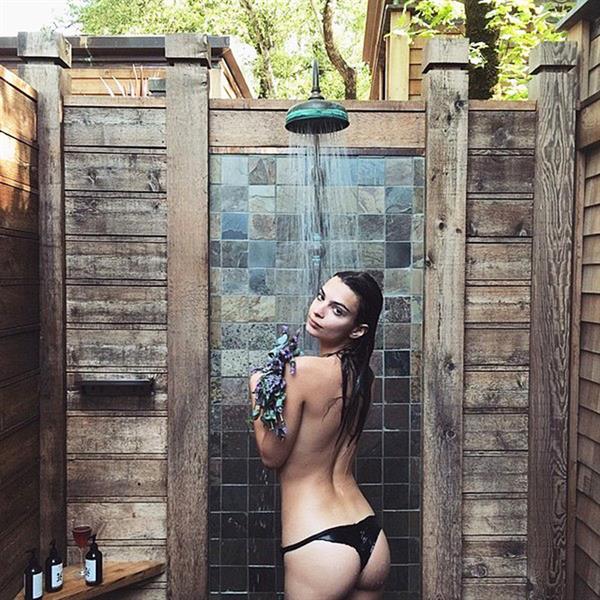 She also has a photo looking sexy with a towel on her hair and covered in bath robe while drinking wine.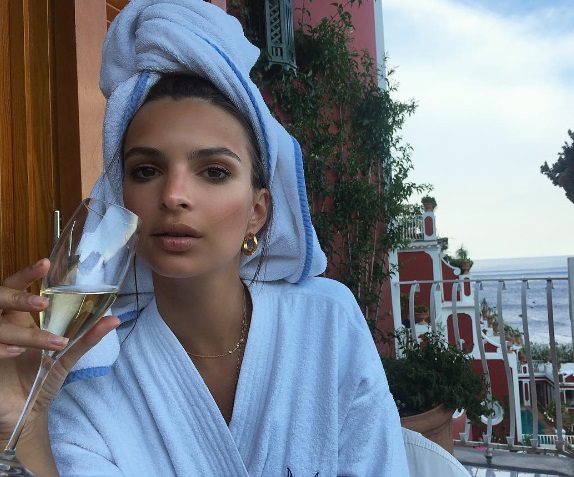 50-year old actress, Salma Hayek, is also seen rocking a bikini beneath a shower head.  Taking an outdoor shower, the actress clearly enjoyed a cool stream with her arms up in the air.  She proves to still be one of the many actresses with enviable bikini bod.
The Desperate Housewives star is nothing but stunning in a blue bikini while taking a shower.  Even with that shades on, we can clearly see how she's enjoying this solo shower moment.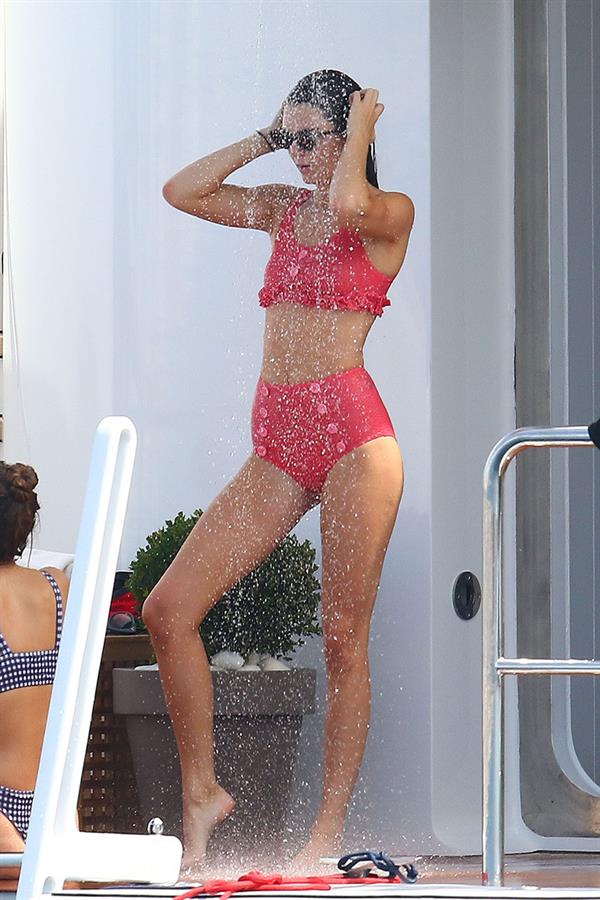 The 21-year old supermodel stays true to her profession as she takes shower with glamour in a France's Cote D'Azur.  Wearing a knitted bikini, Kendall is extra steamy in this photo.
Kendall enjoyed this day with her rapper boyfriend A$AP Rocky and her half-sister Kourtney Kardashian.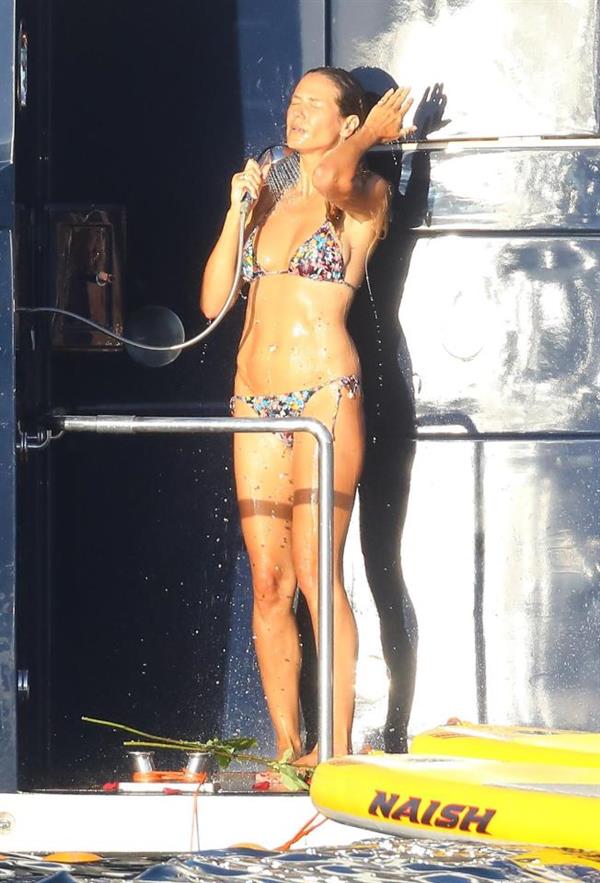 Another supermodel spotted enjoying a sunny day on a luxury super yacht is Heidi Klum. The 44-year old looked sensational as she showers in a stylish bikini.  Heidi still has that amazing shape!  There's no wonder boyfriend Vito Schnabel couldn't get enough of her.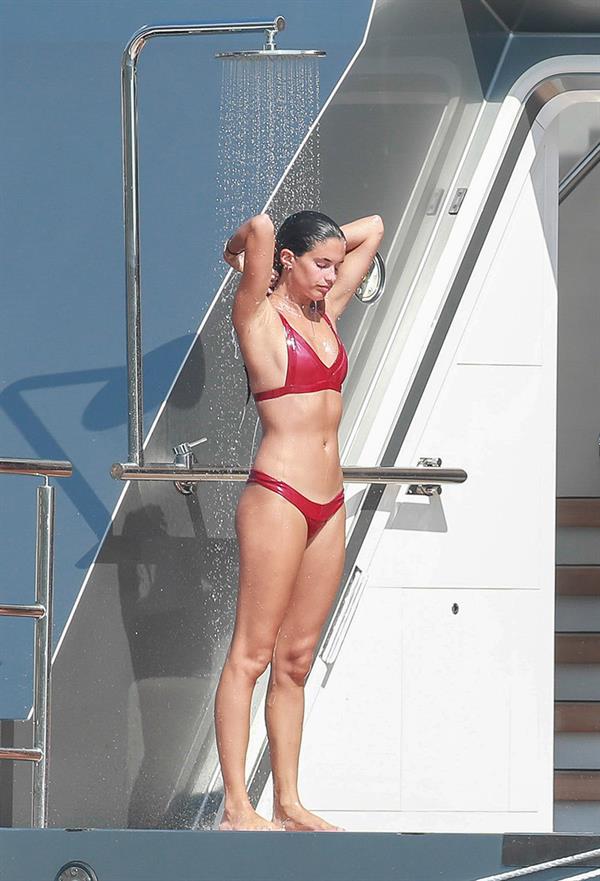 Victoria's Secret Angel also donned an itsy bitsy teenie weenie red bikini as she rinses off in a nice shower.  The stunner has been flooding her IG feed with snaps from her Mexico holiday.  Clearly enjoying the paradise, Sara seemed to be enjoying a good rinse.