Caitlyn Paterson is another beauty from down under.  Yup, it seems our beloved deadly continent is a gold mine of beautiful babes…  Hey, just like an anglerfish, eh?  You gotta' lure 'em (us) to catch 'em.  But I don't think Australia really wants that…  It may just be the other way around.  I really think that the box jellyfish, the Irukandji, the saltwater croc, the Sydney funnel web, the blue-ringed octopus, the death adder, and a whole lot more is just there to protect the Australian hot babes from pervs from all over.  Yup, that may just be…  No more coffee for me.  (Editor Note: not sure what you are talking about)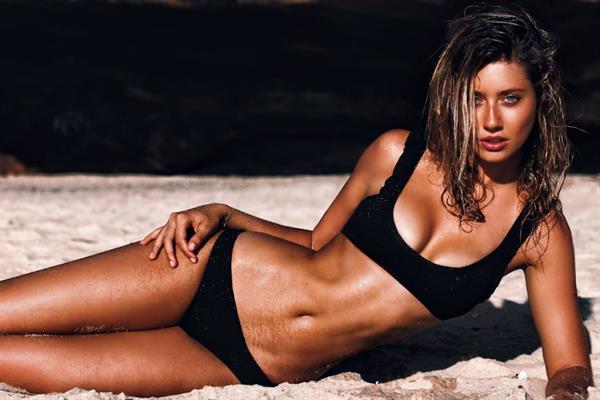 Guys (and gals) meet Ms. Caitlyn Paterson.  She is an Aussie who's (obviously) an extreme hottie…
Who is she?
Caitlyn is a well-known Australian model.  She has posed and modeled for brands such as Sabo Skirt, Lorna Jane, and Black Milk.  Her modeling journey has led her from Brisbane (where she's originally based) to Sydney (the modeling capital that side of the planet)…  And she is now indulging on opportunities that are leading her to become a successful actress.  Caitlyn has appeared in movies such as Friend Request (2012), Narcititis (2015), Fragments (2018) and a TV series titled 'Rake' (2010).
Aside from modeling and being an actress, Caitlyn is also working on a range of projects such as her own organic skincare range called Musq—which are free of harmful chemicals such as parabens, synthetics, and passive ingredients and fillers.
Her Personal Life
Caitlyn Paterson was born on April 16, 1991, in Brisbane, Australia.  She, according to her, 'is a country girl at heart who is now out of her comfort zone pursuing her dream of acting and modeling in Sydney.'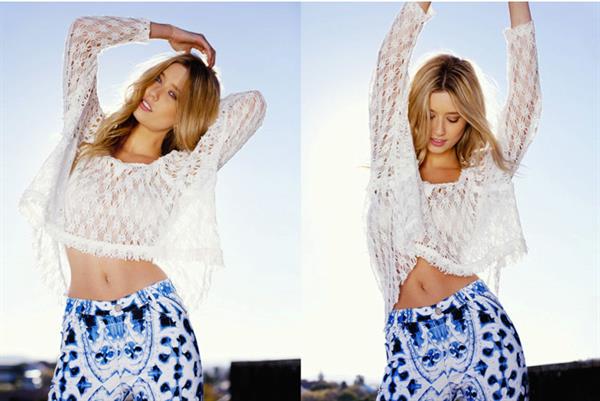 This green-eyed, blonde bombshell always had a passion towards her dreams
and she encourages others to do the same too.
Caitlyn Paterson Trivia
Caitlyn is a close friend to her fellow Mambo model Nina Agdal.  The two posed for the funky Australian clothing line and are calling themselves Mambassadors.  Oh and Caitlyn here also has an obsession with coconut water (yup, she likes it more than any other drink).
If she gives you coconut water, we're pretty sure you'll love it, too.
Her Body Measurements
This 5-foot 8.5-inch woman sports a svelte physique worthy of any tight/body fitting clothes.  Her body measurements, by the way, are 34 (bust), 24 (waist), 34.5 (hips).
Oh man…  That body plus that smile.
Caitlyn Paterson Photos
You can also follow her on Instagram for her updated and most recent fashion poses.  Also check out our main page for her.