Women under 5 foot 5 inches are usually really hot…
There's just something about petite gals that make them cute, adorable, and extra sexy…  I mean, just take a good look at Ariana Grande, Scarlett Johansson, Salma Hayek, Hayden Panettiere, and Natalie Portman.  They just look so hot all the time!  Is it because of the clothes they wear?  Their makeup?  Or is it because they can give us a feeling of, you know, being kinda' like a knight in shining armor.  Don't get us wrong.  There's absolutely nothing sexist about this…  But yeah, it makes you feel kinda' strong when a girl fits nicely in your chest.  You can always wrap your arms around them easily and with pride in your eyes, feel like a hero/protector.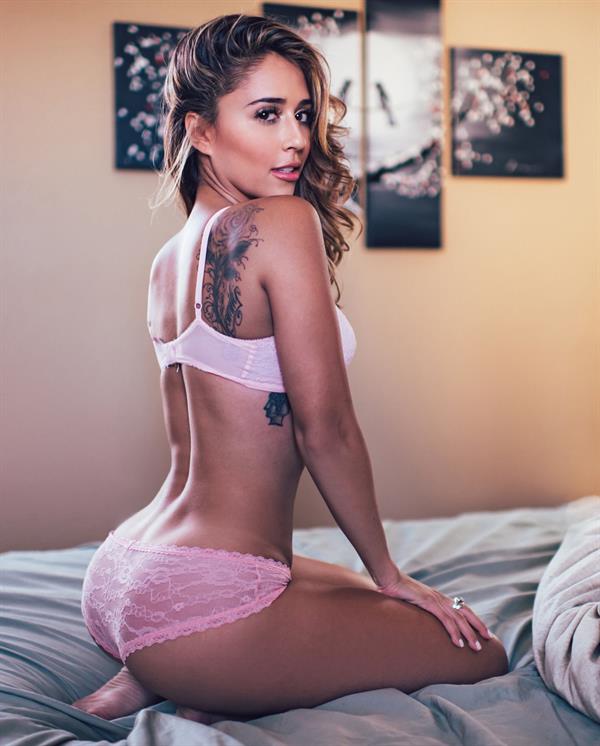 Readers, meet Tianna Gregory.  And yes, she's quite small…
But she's damn BIG when it comes to hotness.
Who Is Tianna Gregory?
Tianna Gregory is a professional model and an Instagram superstar (her 4.3m followers is proof of that).  She has modeled for calendars, posters, magazines (such as FHM), and clothing lines/brands.  She has also posted workout routines and exercise regimen videos on Youtube and she has also appeared in a number of music videos.  Oh yeah, and she has gained additional fame by working with famous photographer Van Styles.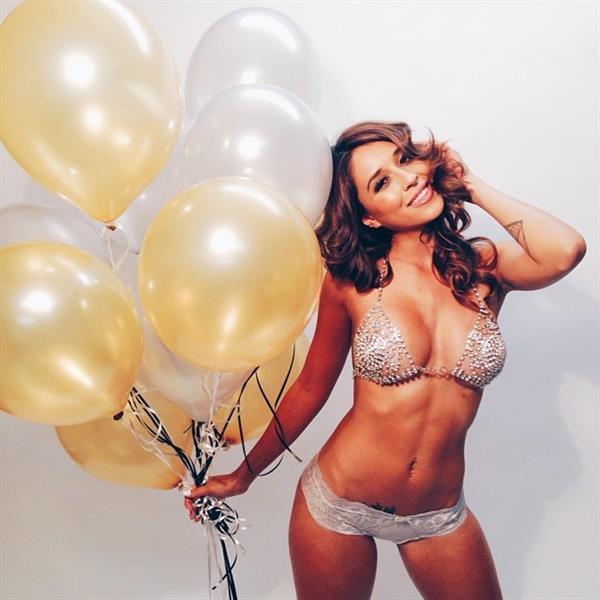 Tianna Gregory's Personal Life
Tianna was born March 14, 1990, in South Lake Tahoe, CA.  This energetic and outgoing woman is of Italian, German, Hispanic, Russian ethnicity.  She showed interest in modeling when she was just 15 years of age—she modeled for a charitable institution in her small town.  After two years of college, Tianna decided to pursue a career in professional modeling so she moved to Los Angeles, California.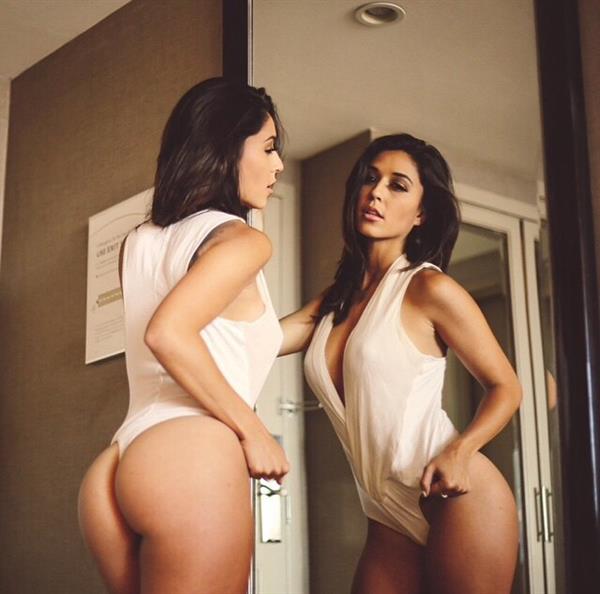 Tianna started posting her pictures on the web with the hopes that websites would help introduce her to the modeling industry…  But instead of just landing her a modeling stint, her career took off!
Body Measurements And Modeling Experience
This 27-year-old brown-eyed, brown-haired tanned caucasian stands 5 foot 3 inches.  Her body measurements are 34 (cup D)-24-34.  Her modeling genres are as follows: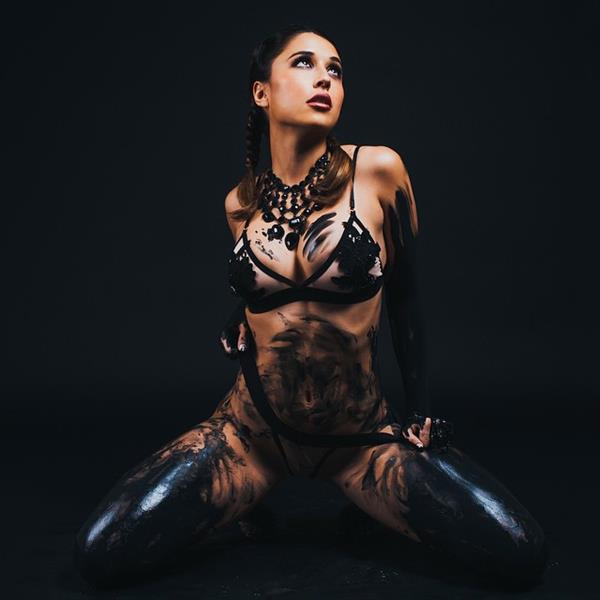 Bodypaint, Erotic (whew), Fashion, Fitness, Glamour, Hair/Makeup, Lingerie, Promotional Modeling, Sports & Swimwear.
Tianna Gregory Photos
For more of her pictures (as there are more. Lots more!), you can visit Tianna Gregory's Hotness Rater page.
You may also check out her Instagram account for additional pictures.
Let's start with a few random photos.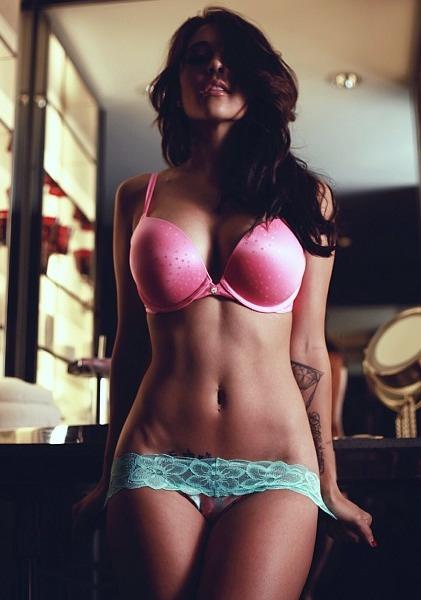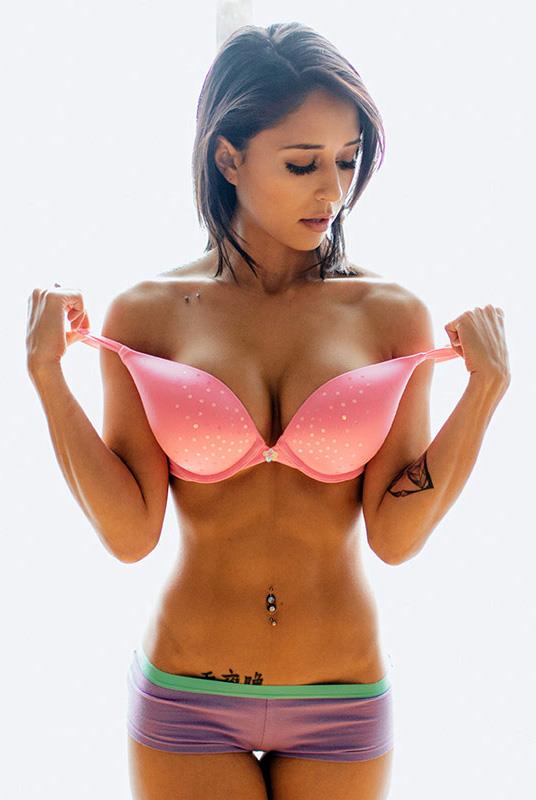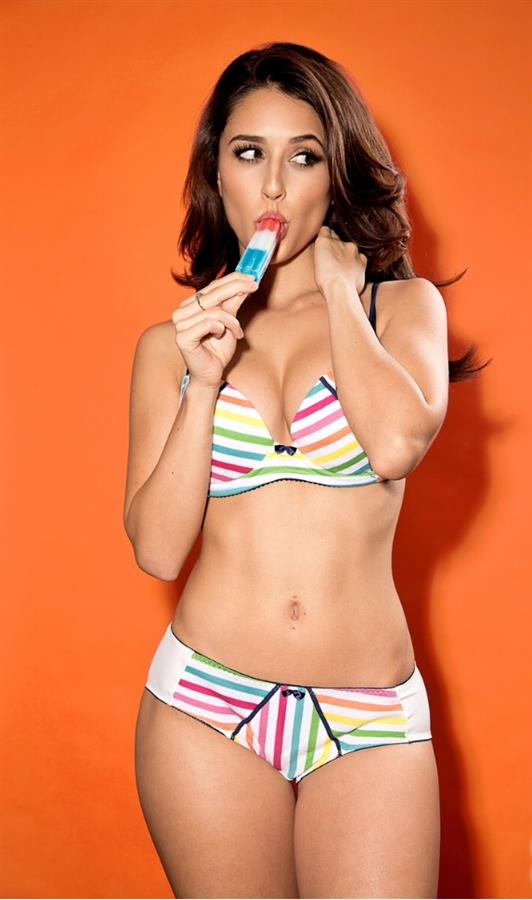 ---
You can never go wrong with a black bikini.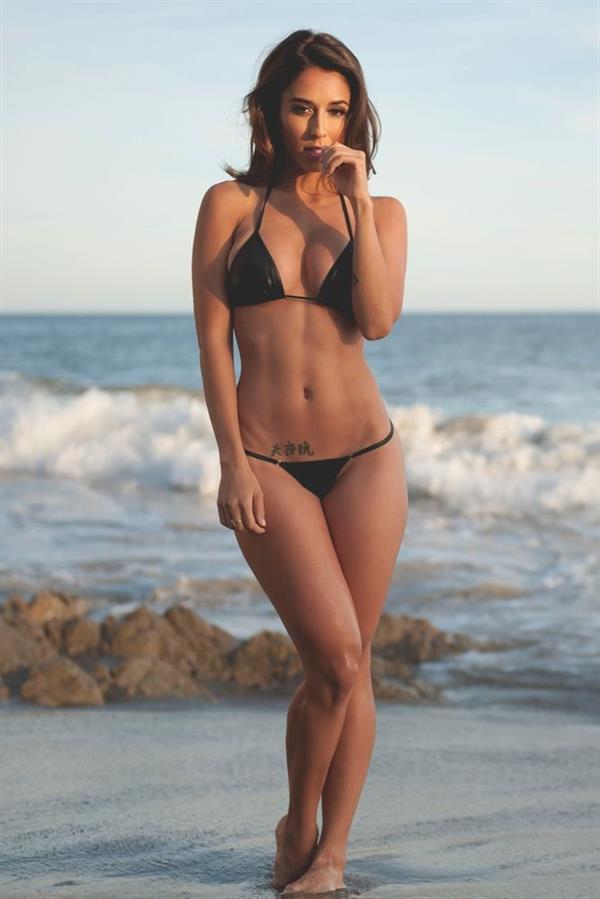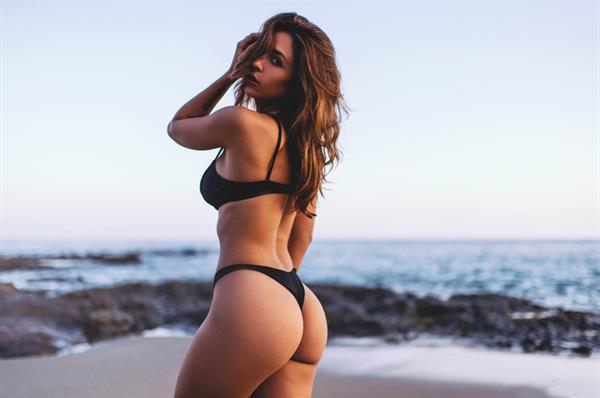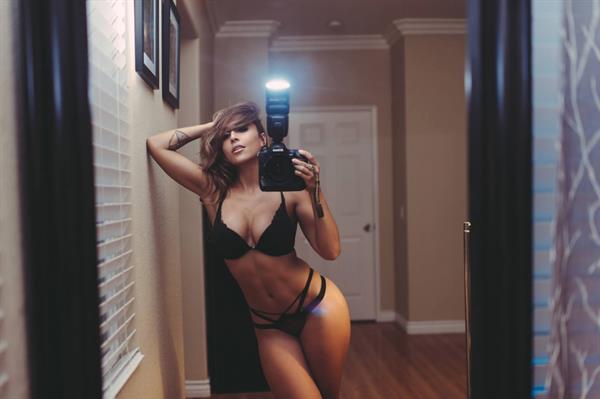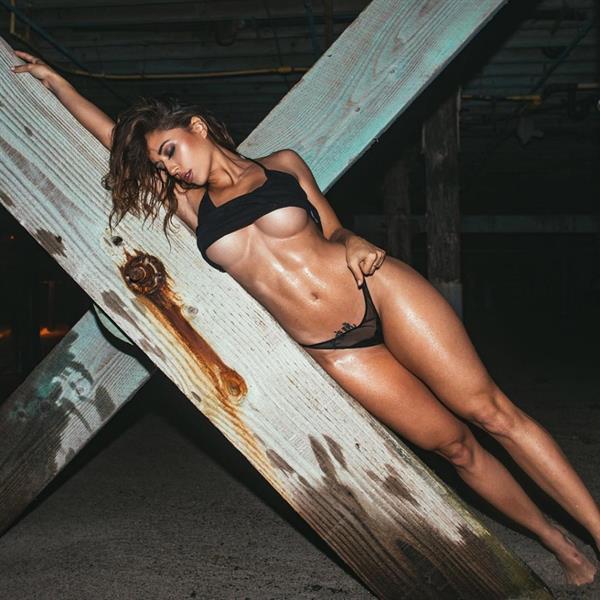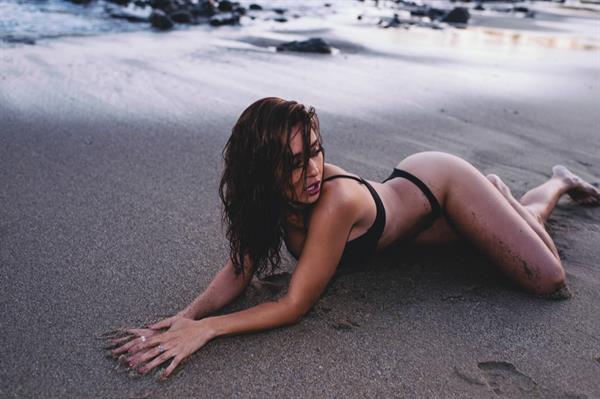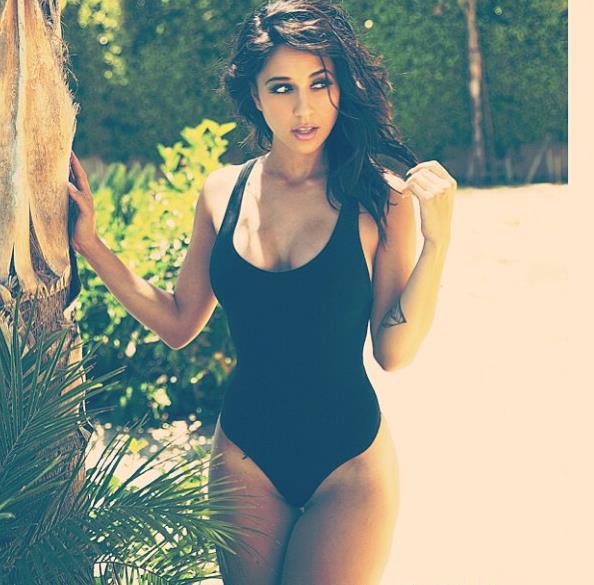 ---
We don't know, but somehow, monochrome is just so friggin' hot!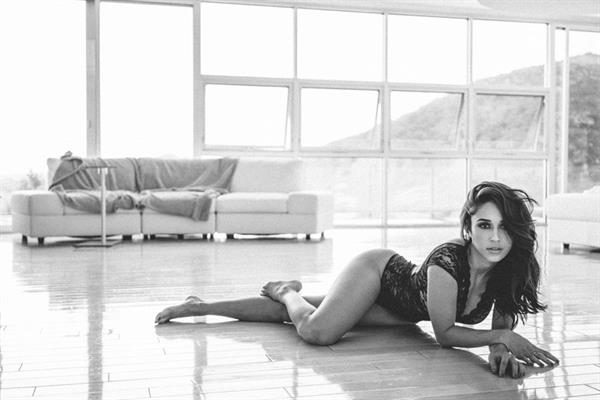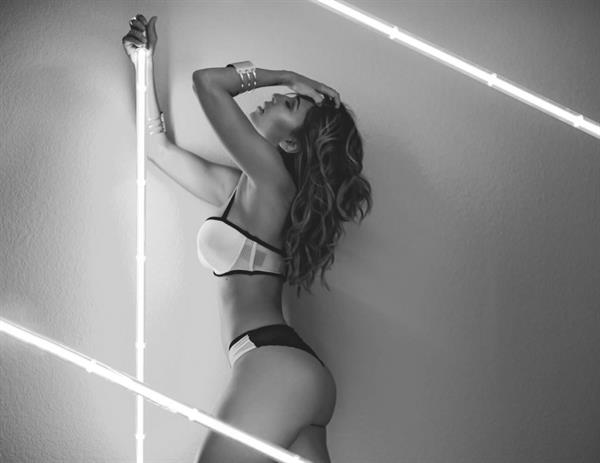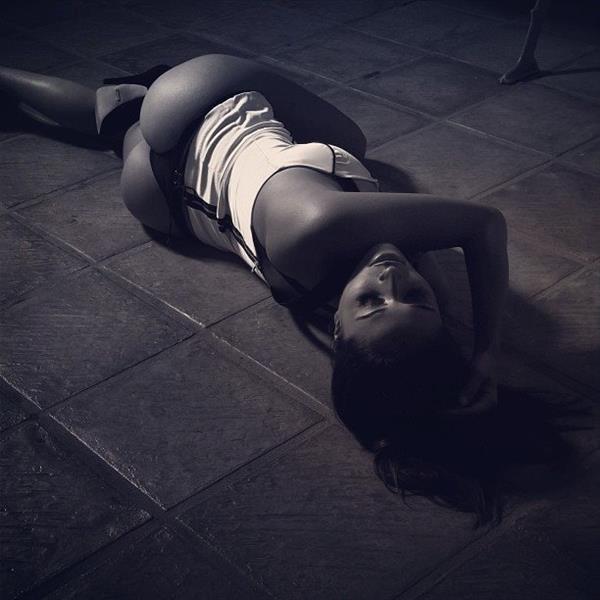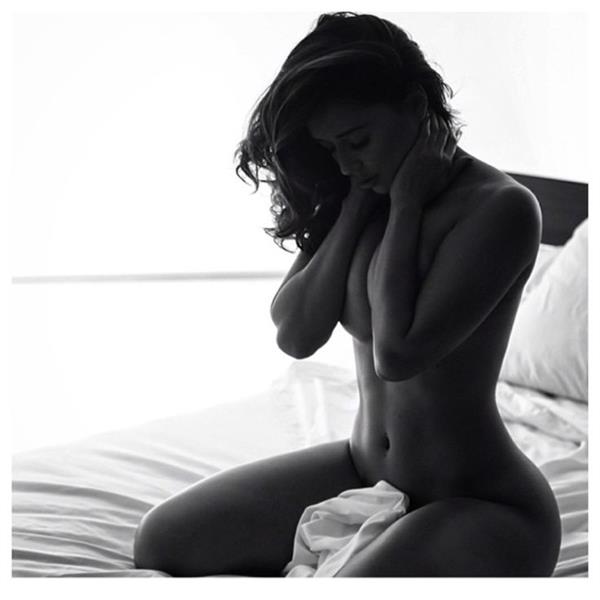 ---
Red, bikini or anything, if worn by this woman…  Oh damn!!!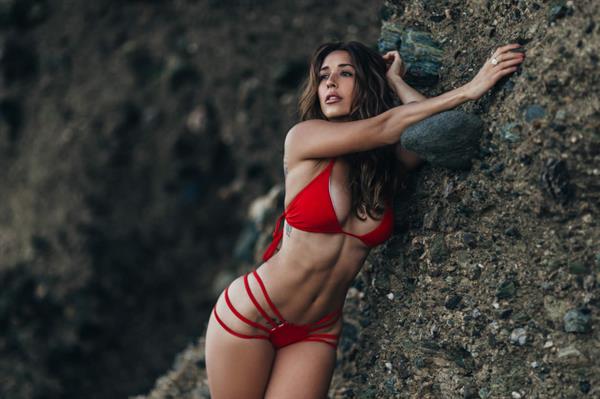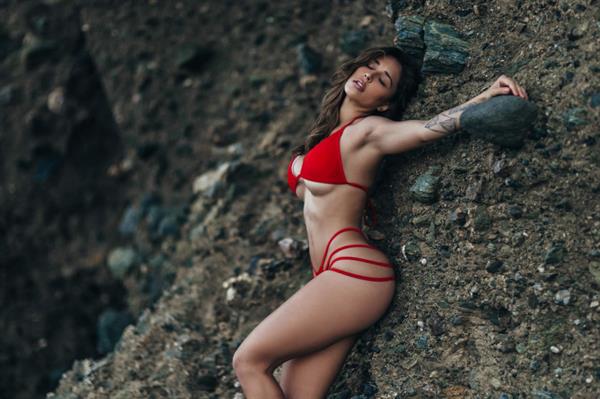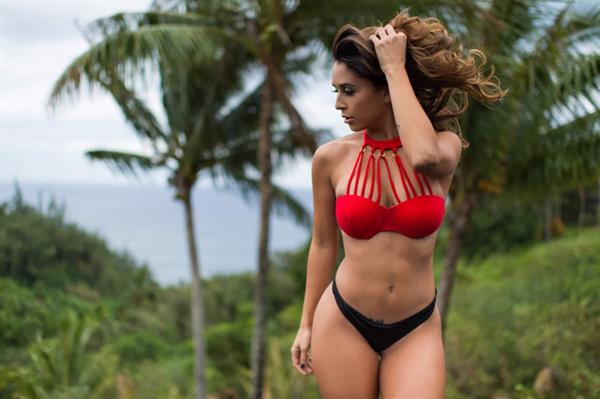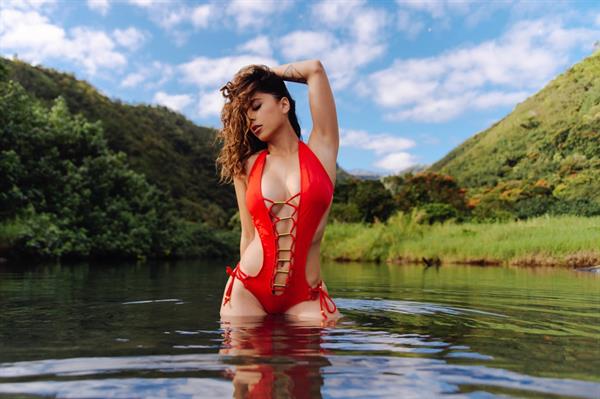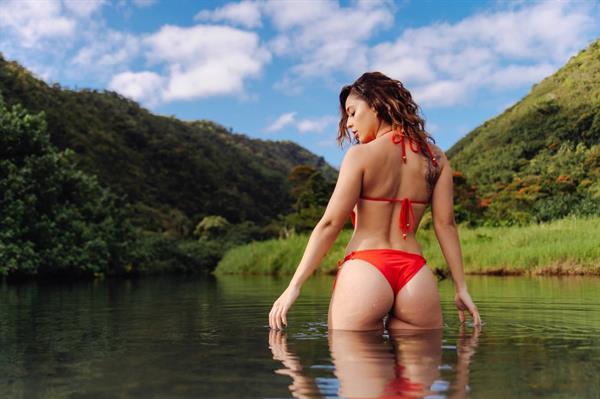 ---
Oh, we're feeling a little generous today so… more photos.