Look up, young man, it's Karri Nicholas…
Here's another babe from Australia who will set your screen on fire…
Guys and gals, you could mistake this woman for one of those you often see on Instagram who spends a lot of time doing selfies in bikinis…  But she's more.  This Instagram model and Tumblr 'influencer' conquered the social media world.  Heck, she even uses it as a business tool.  And yes, she owns a company that is centered on social media management.
She's young, she's hot, and she's definitely smart… Ms. Karri Nicholas.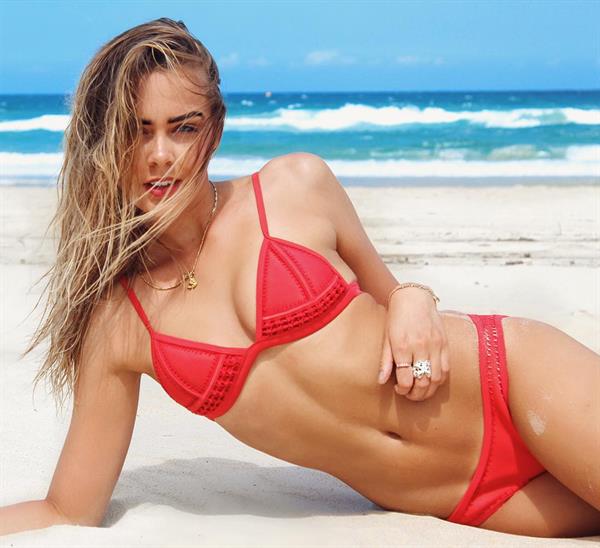 Toned, tanned, everything you want.
How Karri Nicholas' Instagram Stardom Started
Karri created her Instagram account by the end of 2011.  She hardly used it then.  However, by the start of 2012, she began uploading selfies.  But after a whole year, she started modeling (and she was beginning to be known) was she realized that she could use the photo-sharing app as a business tool.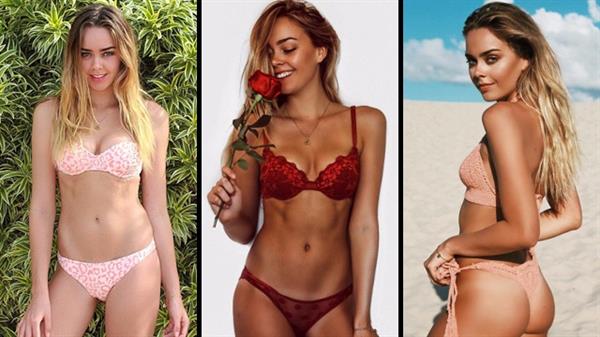 A lot of her first Instagram followers were from her Tumblr.  You see, before Instagram, Karri used Tumblr a lot and she already made a name for herself there (her account was quite well known).
Photographers She Has Worked With
Karri's equally good-looking boyfriend is a photographer.  According to her, "it is very handy having a boyfriend as a photographer."  And yes, her boyfriend does most of her photo shoots.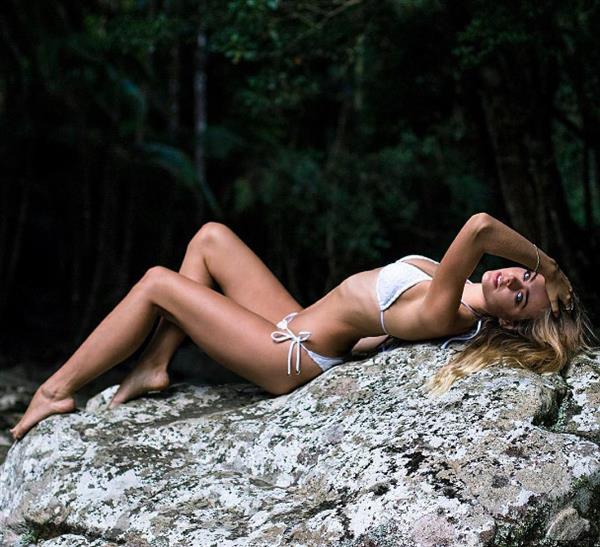 Outside Instagram Fame
Karri is the owner of a social media management company called Send Me Social (here is their official Instagram).  They handle the social media needs (growth, monitoring, and connections) of small and large businesses.  They also do web 'designs' and 'influencers'… Yup, Influencers.  It's like a 'product endorsement' long-term stint.  They use/employ social media personalities (which are called influencers) and connect them to your business/brand thus creating exposure and for your business.  It goes both ways, really, as the business also gives exposure to the 'influencer'.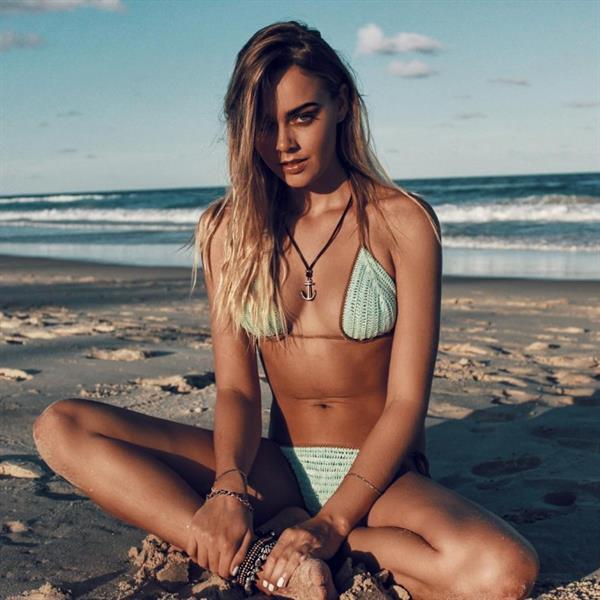 Here's an example of a very popular 'Influencer'.
Her Working Life
Karri wants to be as productive as possible (yup, the complete opposite of this writer) during the week.  She works and manages her company from home so she makes her own hours but that doesn't mean that it's easy.  She's home so, if she's not at her desk or meeting clients, she's doing regular household chores like the rest of us.  On weekends, she's usually doing photoshoots with her boyfriend/photographer, Marlon.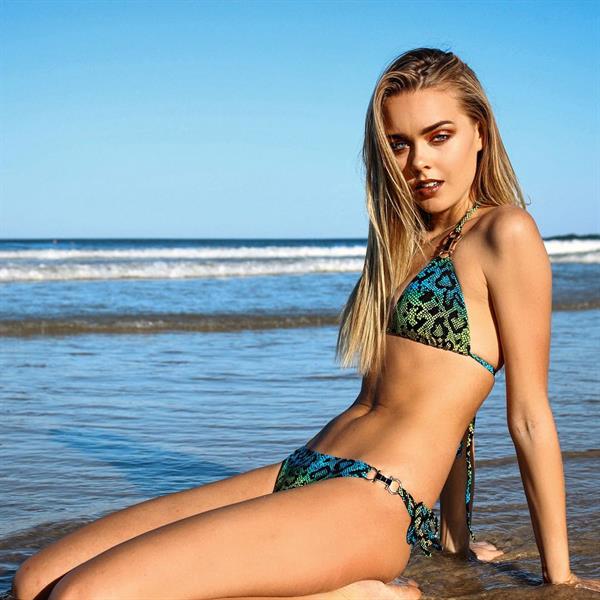 Her Favorite Bikini Brands
The first is Andi Bagus and as Karri puts it plainly, "She designs these gorgeous crochet bikinis made in Bali and looks after me very well."  The second is Mobo Swimwear (which is designed in Brazil) and the third, Barcelona made, PilyQ Swim.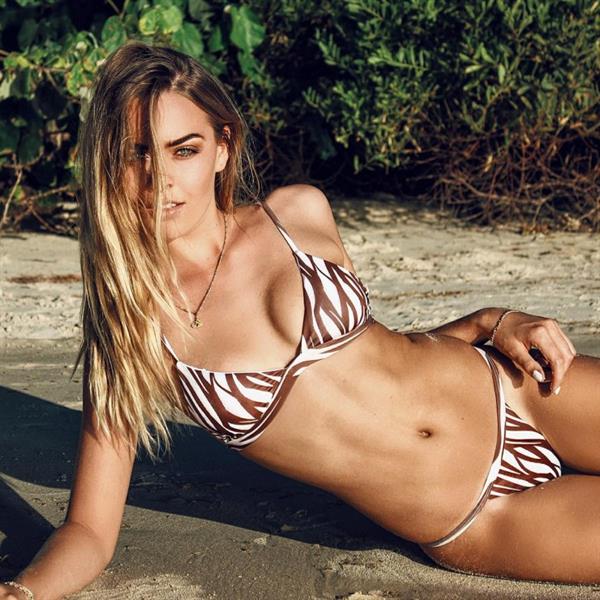 How Karri Nicholas Keeps That Body Toned
Karri works out at least thrice a week.  She also does Spin classes, boxing, treadmill walks and runs, and abs/butt/thighs exercises.  She also keeps herself active (yup, we need to do that too as that burns extra calories).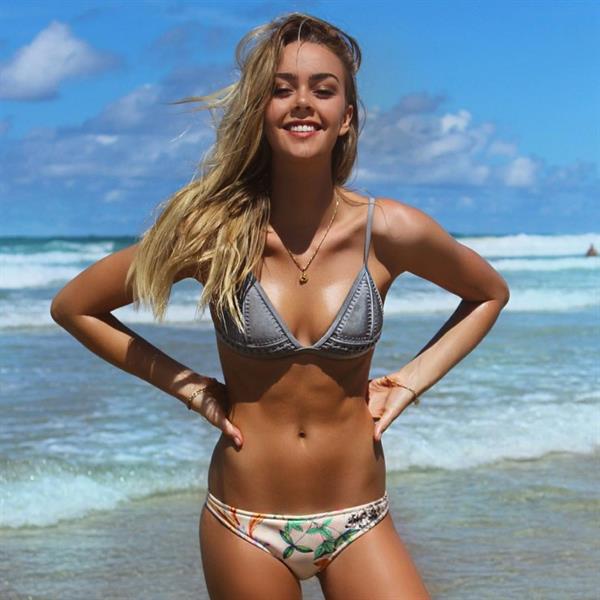 Karri Nicholas Trivia
Karri edits her own photos.  She uses VSCO Cam and Facetune.
She is represented by three modeling agencies:  One from her home country, Australia (Que Models Australia), one from Singapore (Phantom Models), and one from Korea (MDI Models).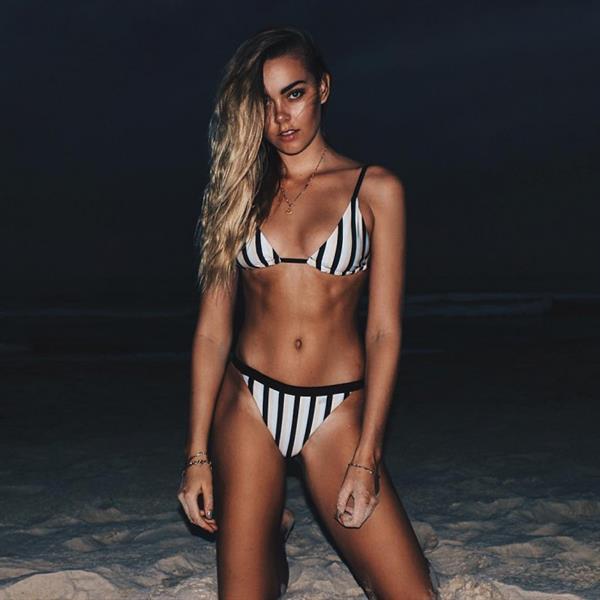 Karri Nicholas Photos
You may also follow her on Instagram for the latest news about her.  And of course, you can see more of her on her page here:  More Pictures of her