Ann-Kathrin Brömmel
Deutschland.  I don't know how to pronounce it properly…  But did you know that a lot of gorgeous international celebrities (and models) came from Germany?  Of course you do.  You're familiar (by that we mean, you've fantasized) with Diane Kruger, Heidi Klum, Julia Stegner, Claudia Schiffer, Toni Garrn, and countless others…  Did you know, that it is our dream (yup, all the people I know wants to move there) to live there?  Because aside from the beautiful women and the rich culture, the best beers in the whole wide universe are produced in Germany!!
People, the girl we are featuring here is also from the Land of the (Best) Beers…  And she's a complete package.  She's not just a model, you see.  She's also a singer, a dancer, a voice talent/actress, and she's got a big heart (she's an animal rights advocate).
She, our dear readers, is Ann-Kathrin Brömmel.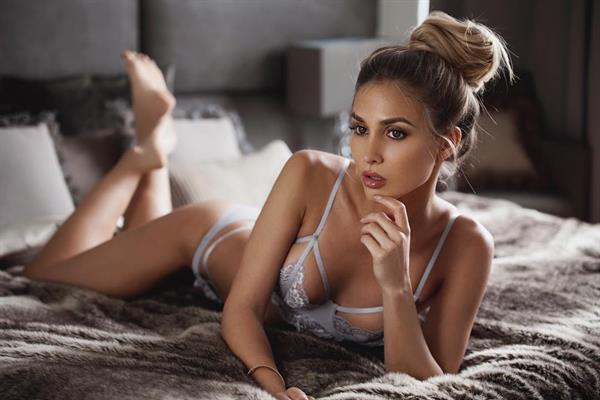 Who is Ann-Kathrin Brömmel?
Ann Kathrin started as a contestant/candidate of Germany's Next Top Model 2012.  Yup, just like Sara Nuru.  Ann Kathrin made it to the top 50 and from there she became an internationally known model.
In 2013, Ann Kathrin posed and was featured in different (countries) editions of FHM and GQ magazines.  The following year, she was featured on the cover of FHM in South Africa and was also featured in a documentary titled 'The Team'.
In 2015, she appeared in a calendar by the famous chocolate manufacturing company, Lambertz.  That same year, she also landed the cover model spot on Sport Magazine in Austria.
In 2016, she appeared in an ad campaign of electronics store Media Market.  It was shown at the 2016 European Football Championship.
In 2017, Ann Kathrin appeared in a campaign (against the wearing of fur) from the animal rights organization, PETA.  Also in the same year, she joined the 10th season of Tranzshow's Let's Dance (where she placed tenth).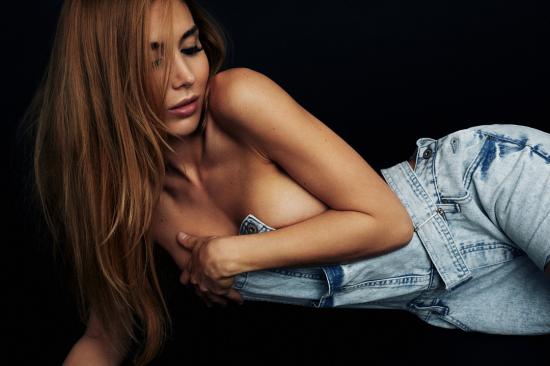 Before Fame
This insanely hot woman was born on the 6th of December, 1989 in Germany and she grew up with three siblings.  She took singing, ballet, and piano lessons when she was in grade school.  She began her modeling (when she was just 16 years of age) after graduating from high school in 2010.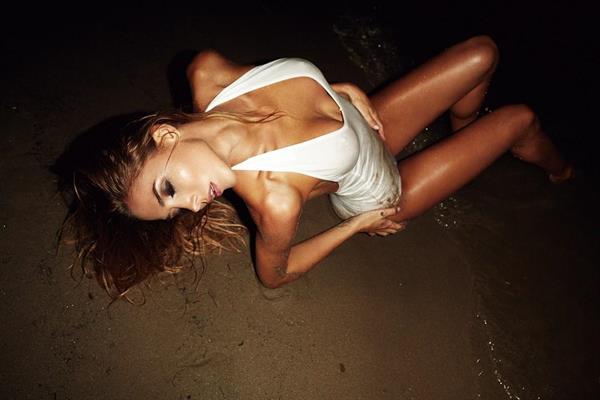 Her Romantic Relationships
Ann Kathrin is engaged to German soccer star Mario Gotze.  The two met in 2012 and they have been (exclusively) dating ever since 2012.  The two were even caught on a steamy holiday in Ibiza later that same year.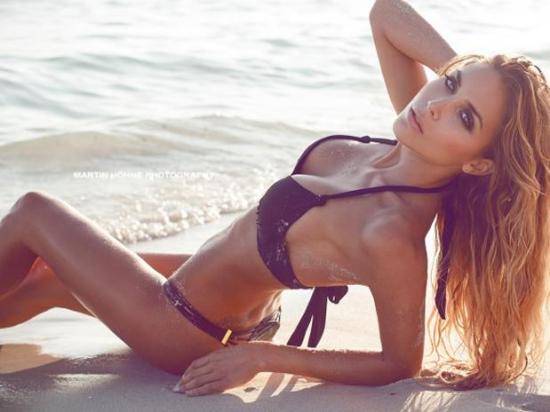 Ann-Kathrin Brömmel Trivia
Ann Kathrin performed under the name Trina B.  Yup, she used that in her music career in 2010.  She, by the way, has released two songs: "This Is Me" in 2010 and "Body Language" in 2011.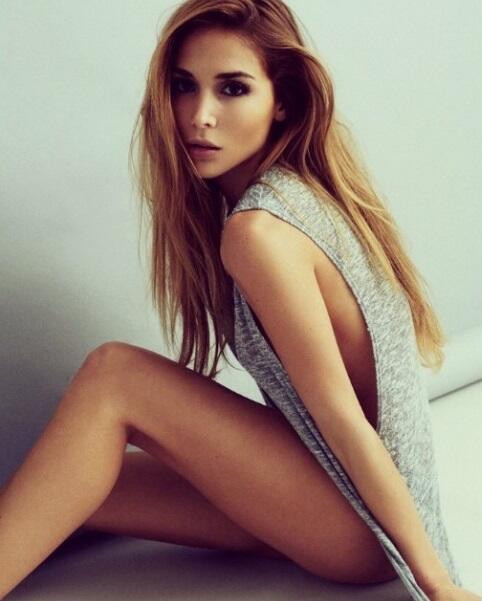 "Music is just a hobby of mine. I sing because I enjoy it.
And not because I have a voice like Beyoncé."
She enjoys reading a lot.  Some of her favorite books are Green's 'Fault in Our Stars', Elizabeth Gilbert's 'Eat, Pray, Love', and oh, Ann Kathrin is a Harry Poter series fan.
Ann Kathrin is the voice of Francine in the German release of the animated film, Ice Age – Collision.
Ann Kathrin had a wardrobe malfunction at the 2016 MTV EMAs red carpet.  The stunning model showed off more than just her amazing figure in her black chainmail dress.  She exposed a little too much as the flashes of the cameras surrounded her and beau, Mario Gotze.
Ann-Kathrin Brömmel Pictures
You can also follow her on Instagram for more news about her.  Also see more pictures of her here on HotnessRater:  More Pictures