This, our dear readers is Sofie Jamora.
Man, oh man, oh man…  this babe is just oozing with hotness.  Every angle, any part of her.  She's like the Burj Khalifa of the hottest women.  She stands above an awful lot of 'em hotties from around the globe.  She's exotic, she's…  for crying out loud, is she an ancient goddess (of fertility, or love, or desire, or just plain horniness) or something?!  Just look at her!!!  Oh man, our pants here are getting tighter and tighter with every picture of her!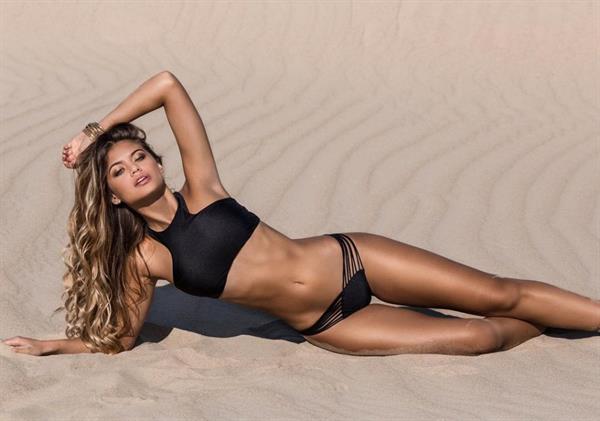 She's human.  Totally human, like you and I.  Her only differences is her hotness is more than a human should have.
Who is she?
Sofia Jamora is an American bikini model.  She is currently signed to Next Miami and Freedom Models.  This Los Angeles based beauty is considered to be one the hottest women in social media and in the fashion world.  She has over 1 million followers on Instagram and she's very popular across other social media platforms.  Sofia is also the face of the swimwear line of the online boutique, Looli Valfre.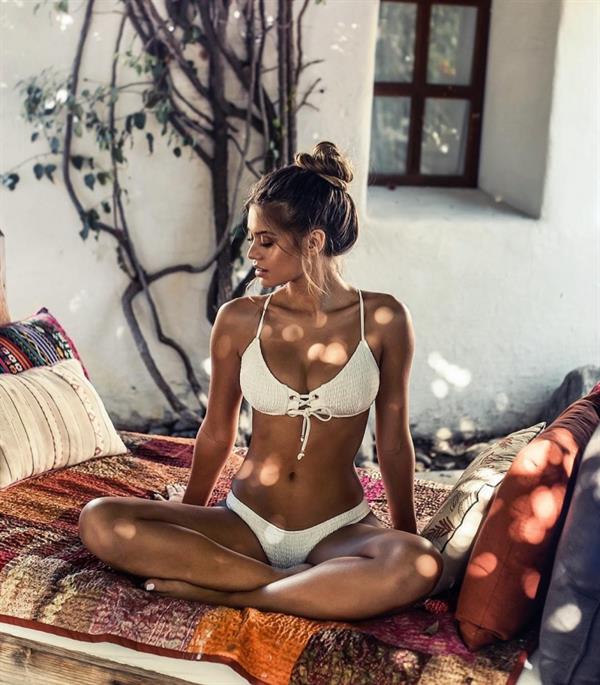 Before Fame / Her Modeling Journey
Sofie Jamora was born on May 6th, 1997.  She grew up in Calabasas, California, and she is of Pacific Islander heritage.
Sofia got her start in the modeling world by just plain wearing bikinis.  According to her, she was at a truck show in Westlake when she was approached by the co-founder of Frankies Bikinis.  She was then asked if she has ever modeled before and if she'd like to.  From there, she started posing for Frankies Bikinis and LovePiper and then she moved to clothing.
Her Instagram Popularity
In 2014, she created her Instagram account and began posting photos of her bikini modeling there.  A surge in her account's followers occurred the following year when the Lolli Valfre campaign 'ValreXLolli' was released.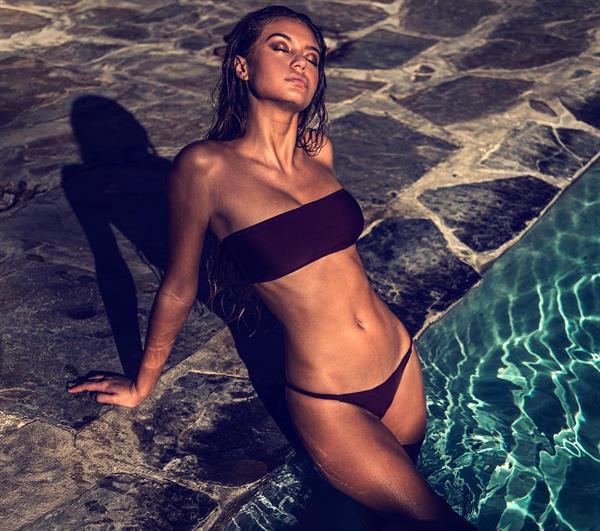 Personal Life and Relationships
Sofia Jamora is currently dating Instagram Star and custom shoe designer Spencer Mow.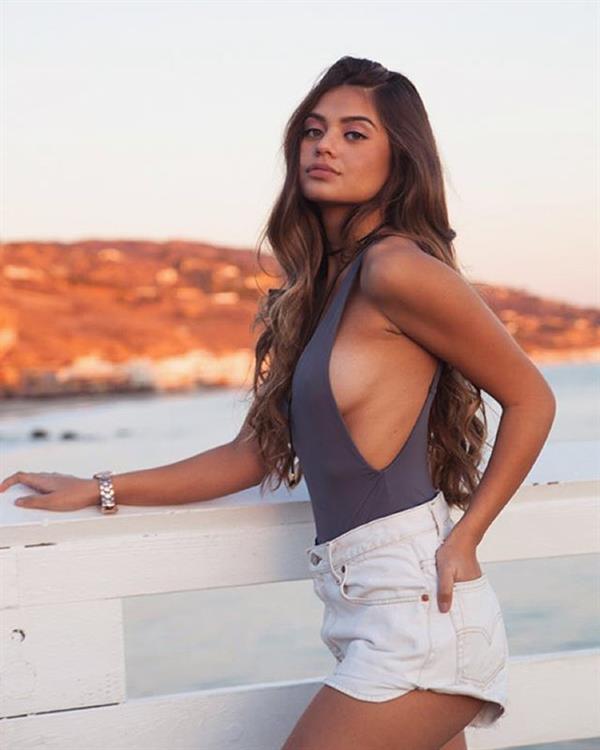 Trivia
Sofia appeared in the tourism campaign Welcome to Miami along side Naressa Valdez.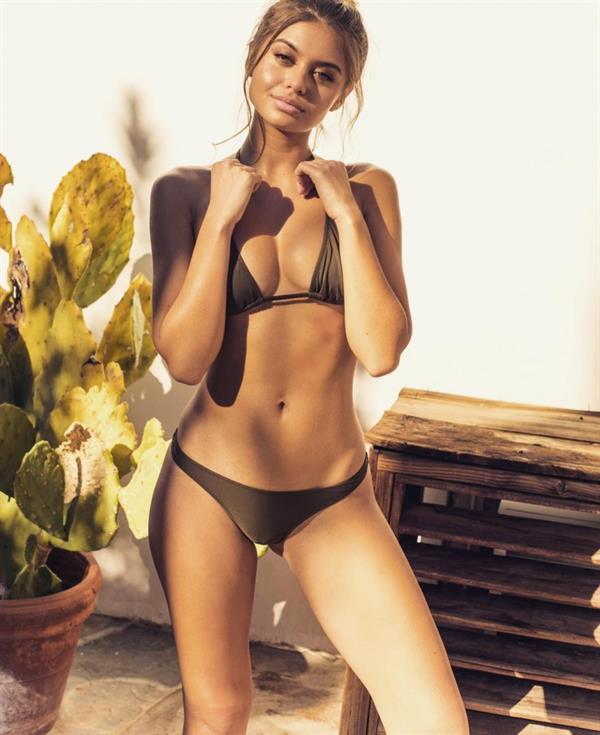 Body Measurements
This green-eyed, brown haired exotic hottie stands 5 foot, 7 inches and she sports a curvy body measurement of 32-24-36.
Her Diet
Green juices with ginger, baked salmon, avocado on wheat toast, and raw almonds are some of her healthy choices.  Yup, lean and healthy.  But during her cheat day, what she eats is entirely different…  Chicken (orange, fried, Kung Pao, grilled), potatoes (baked, mashed, fries), pizza, sushi, burritos, burgers, fried rice, and club sandwiches are some of Sofia's cheat foods.  She sure knows how to enjoy fine yummies just like the rest of us.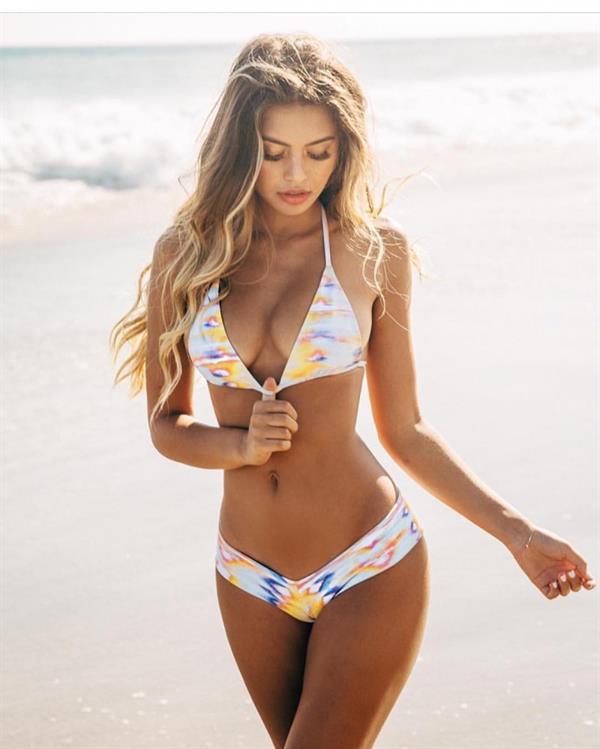 Sofia Jamora Photos
Follow her on Instagram for the latest news about her.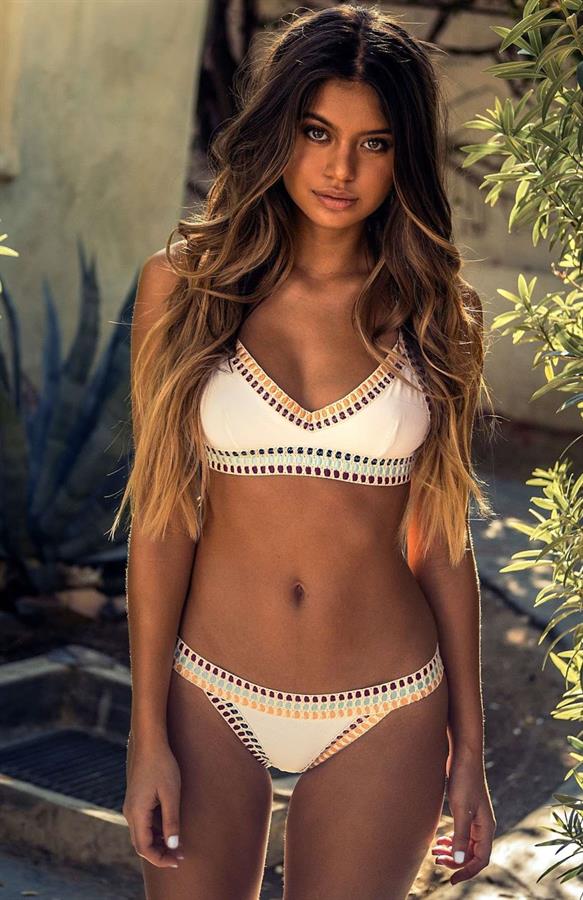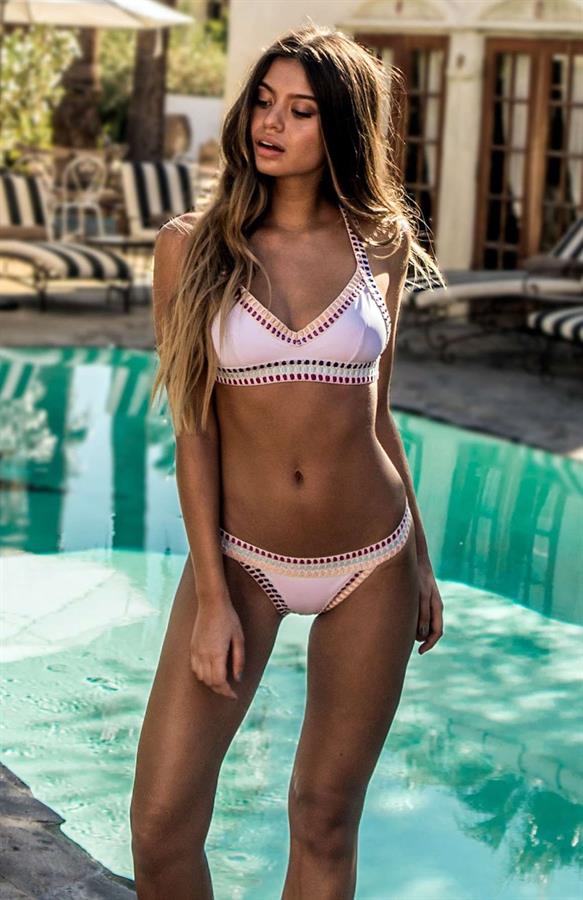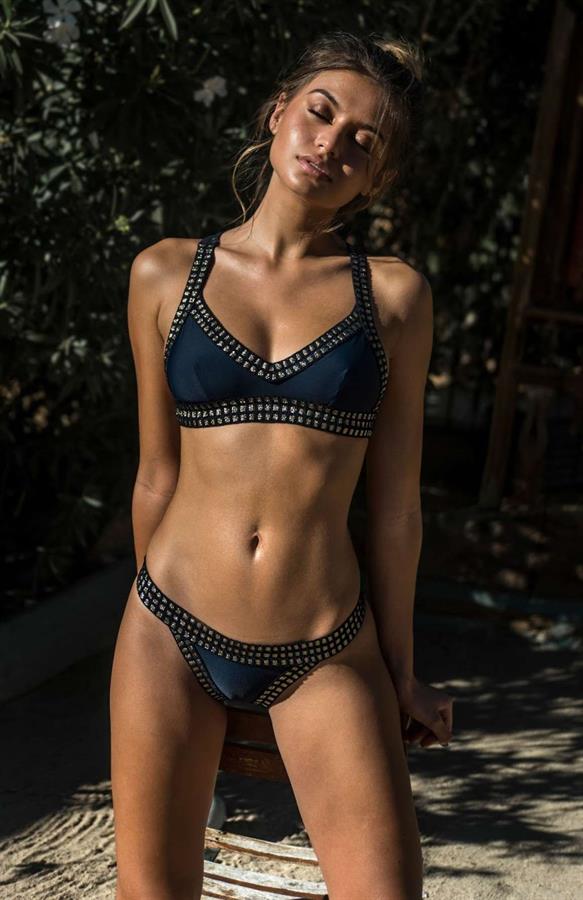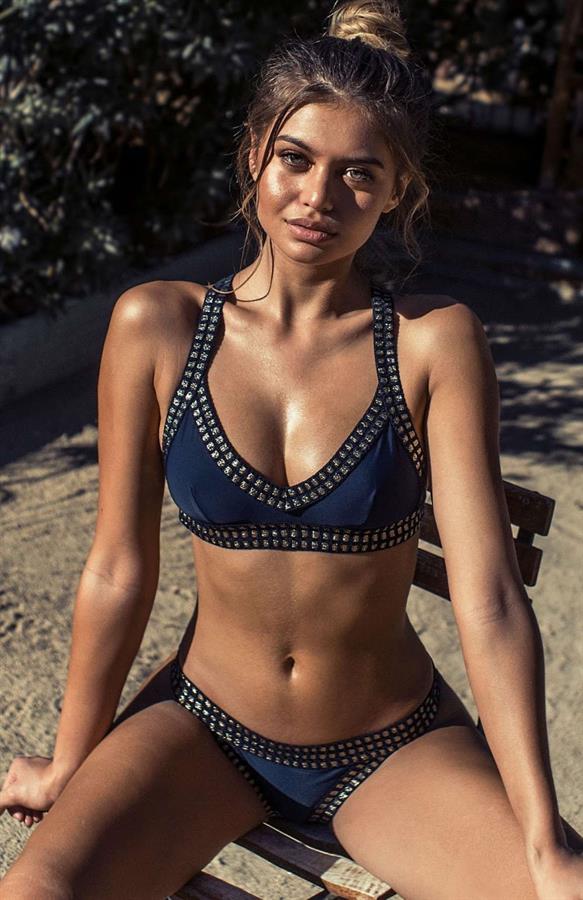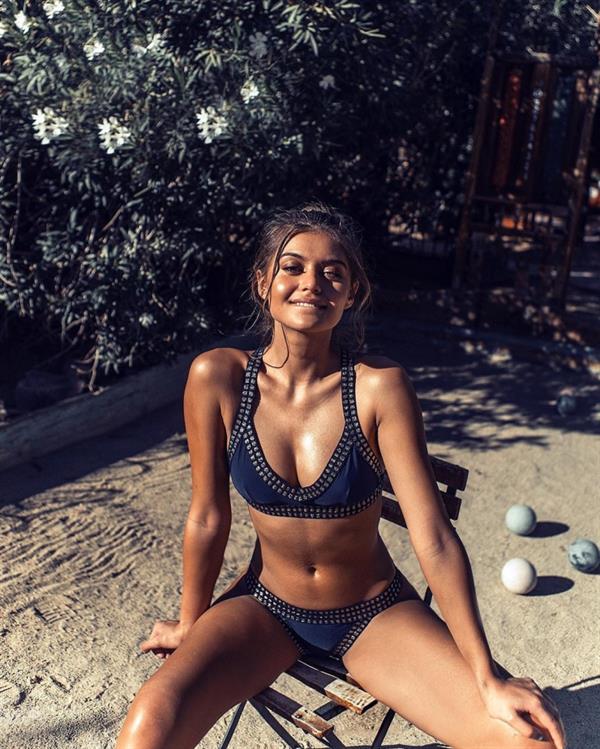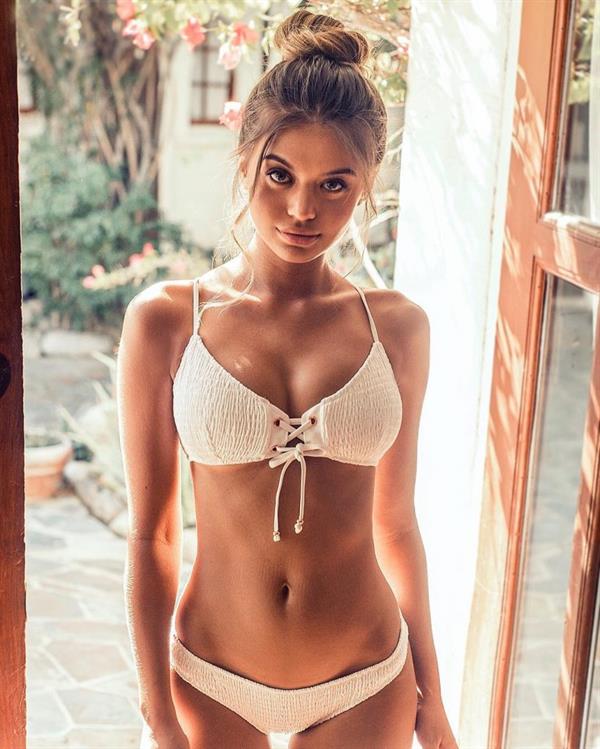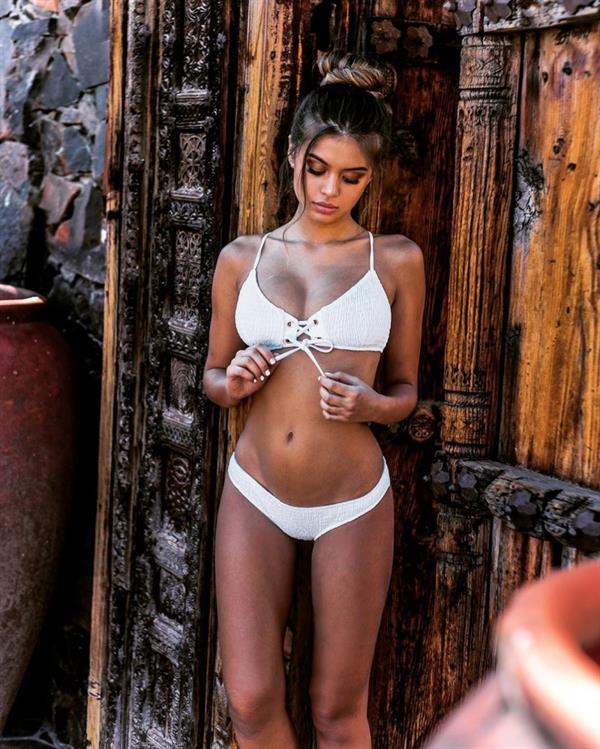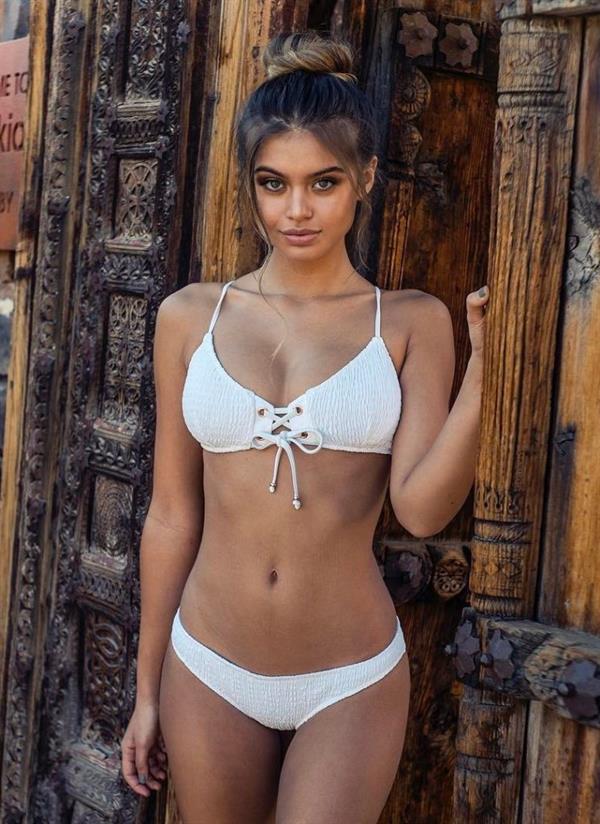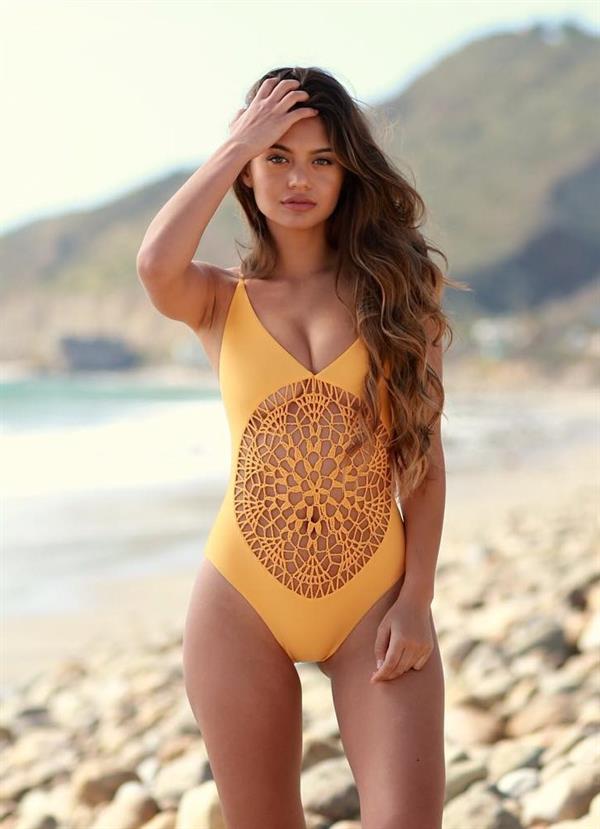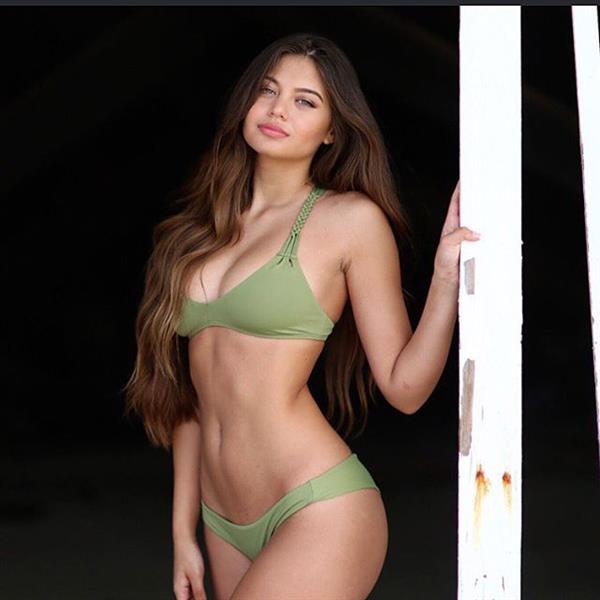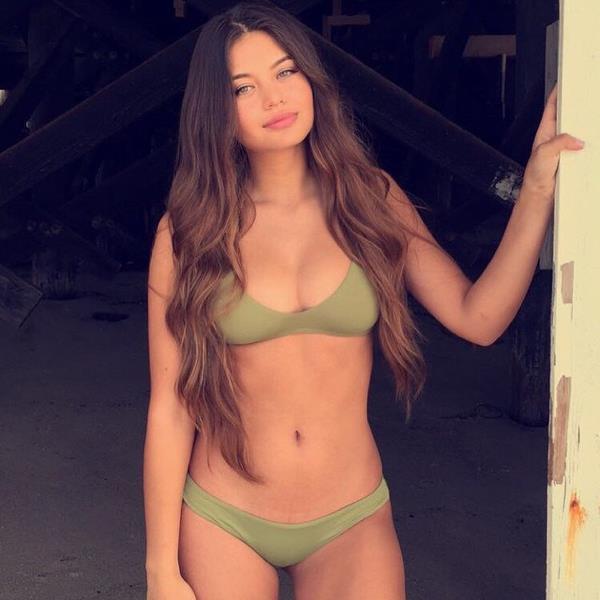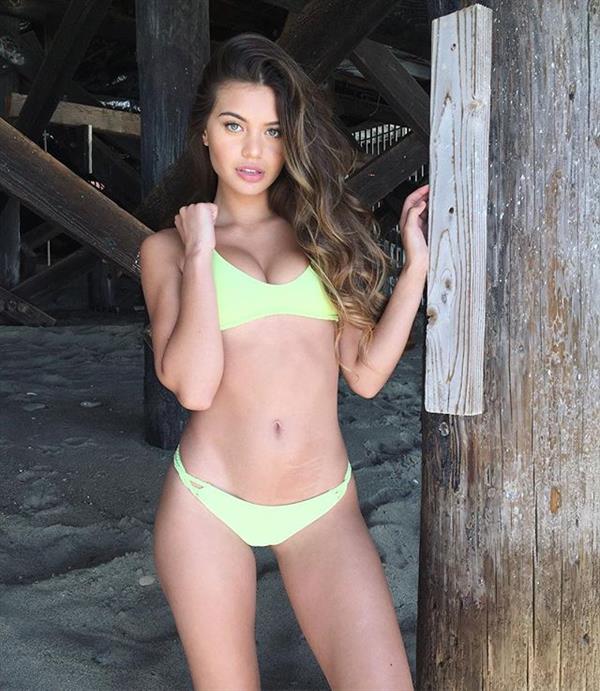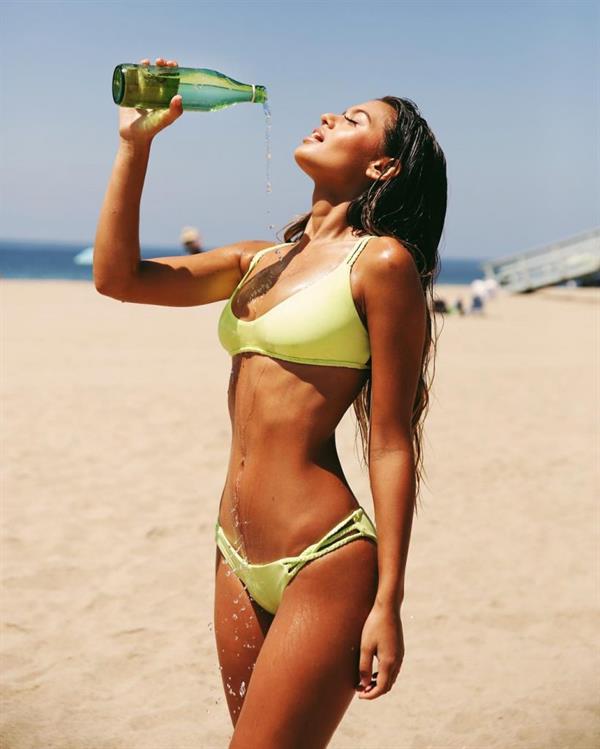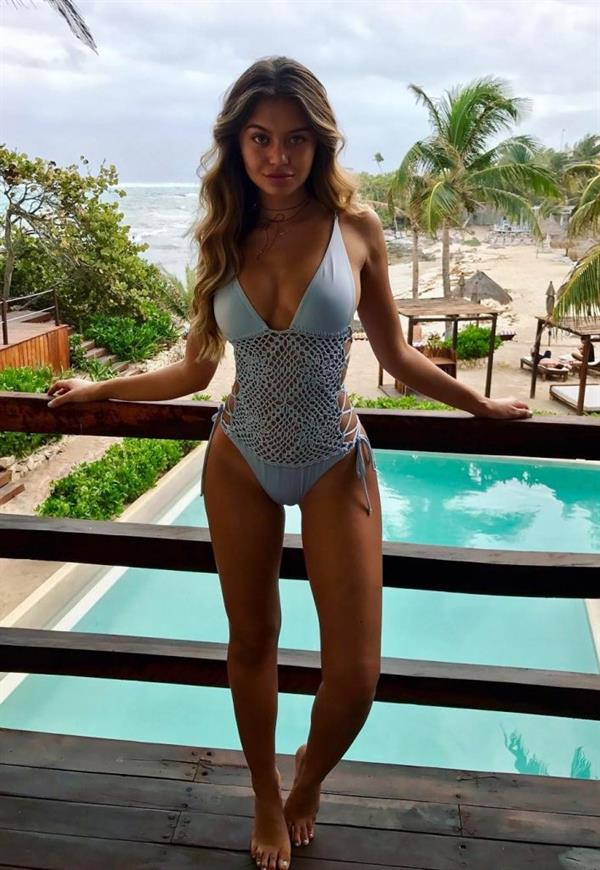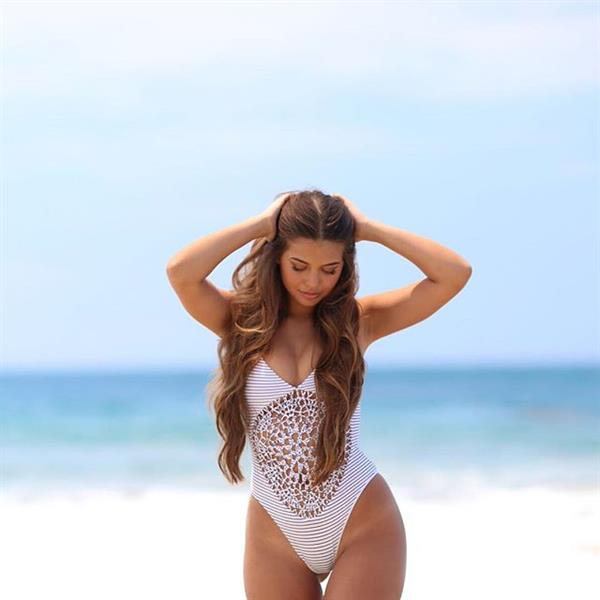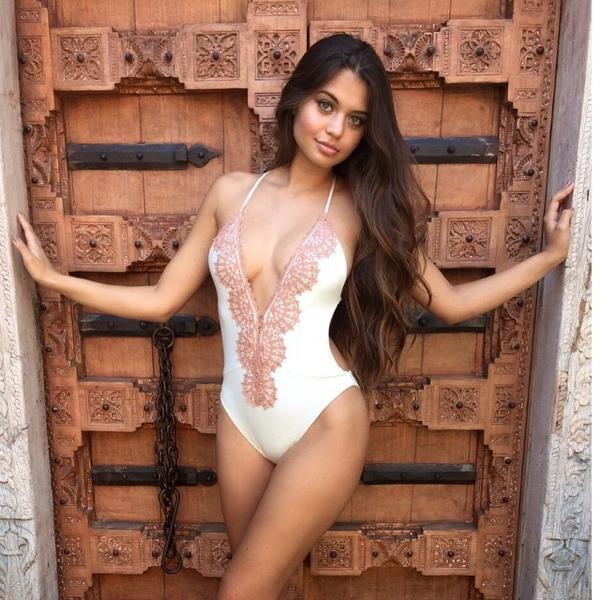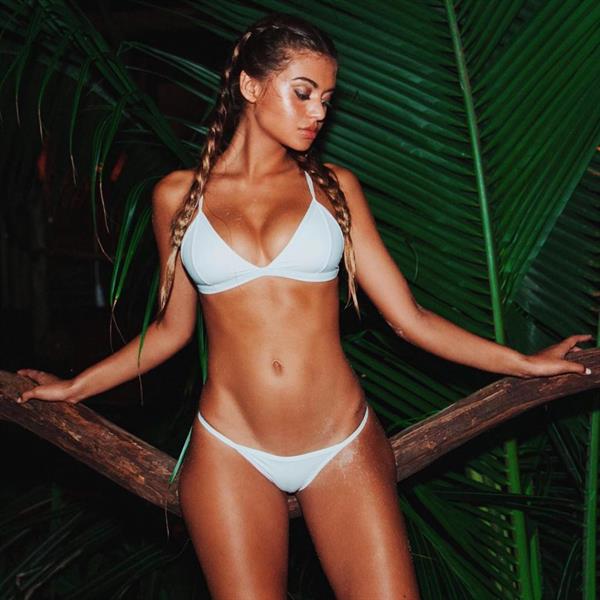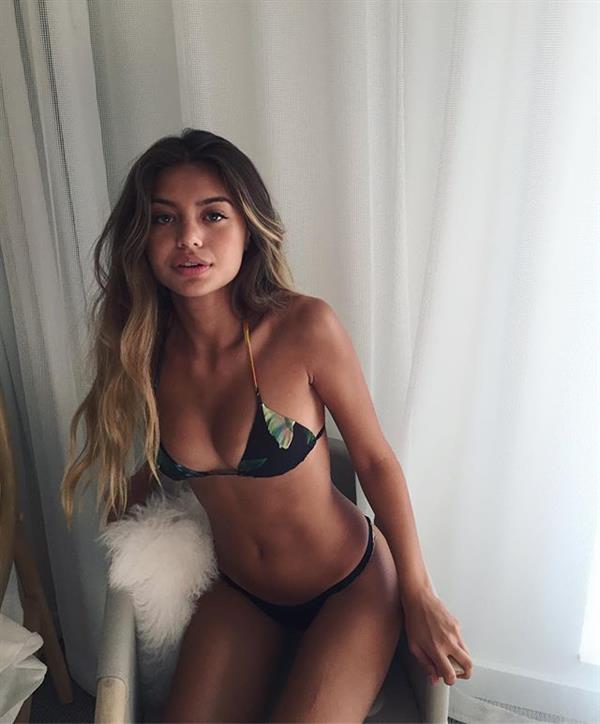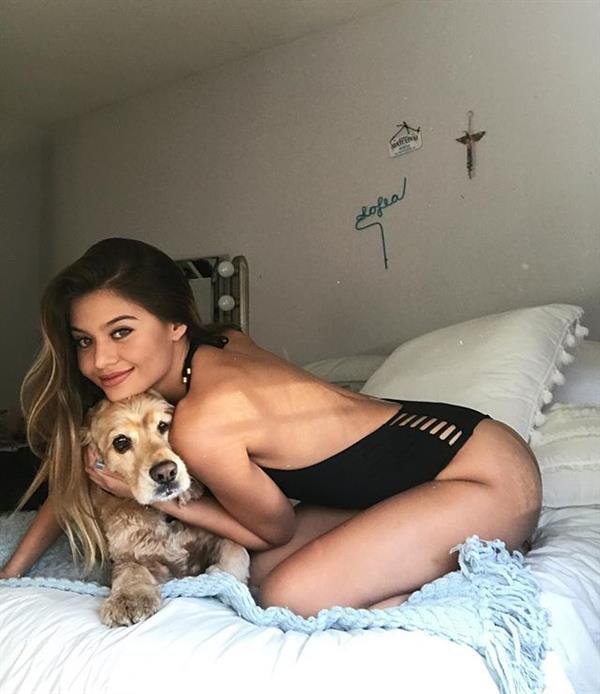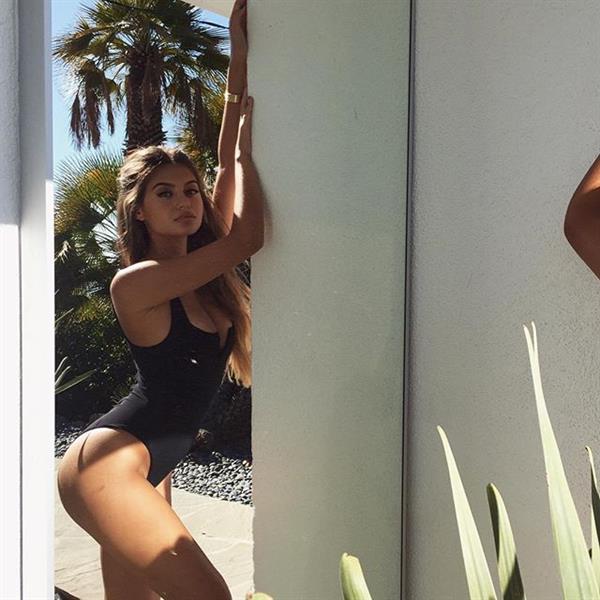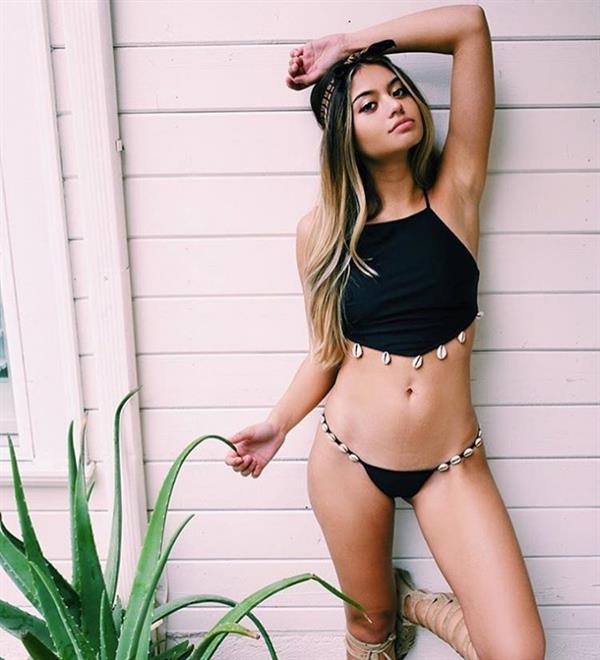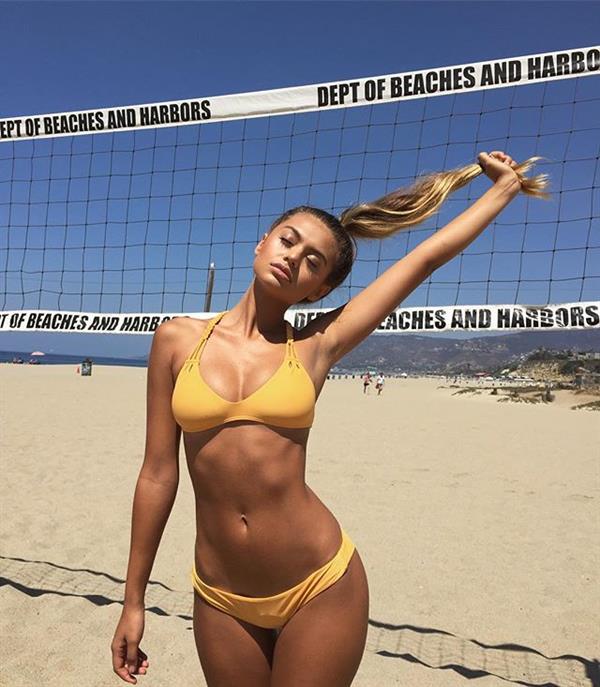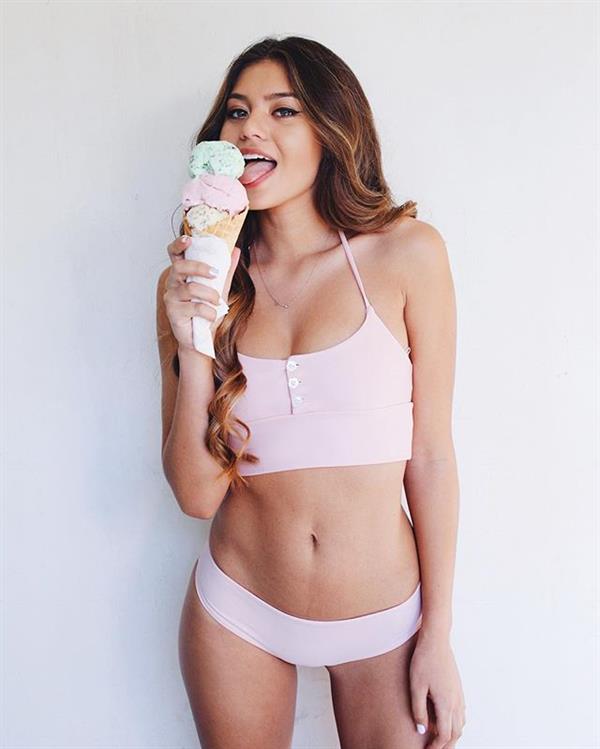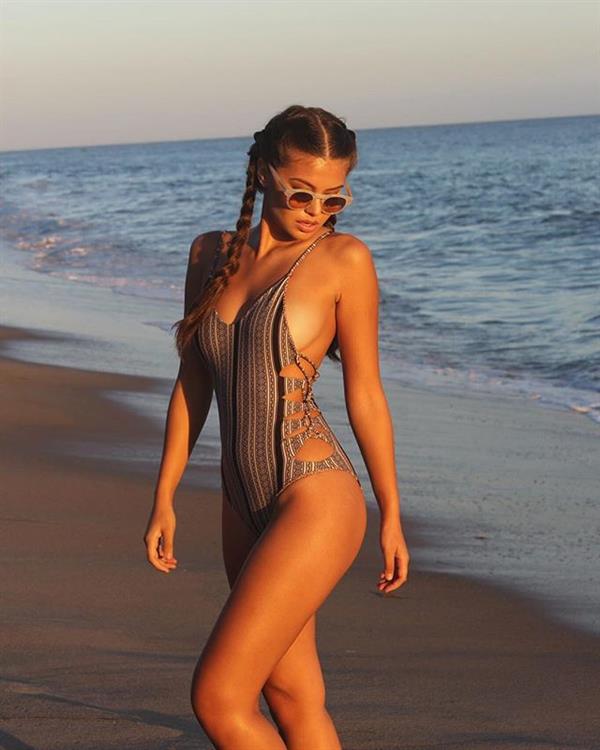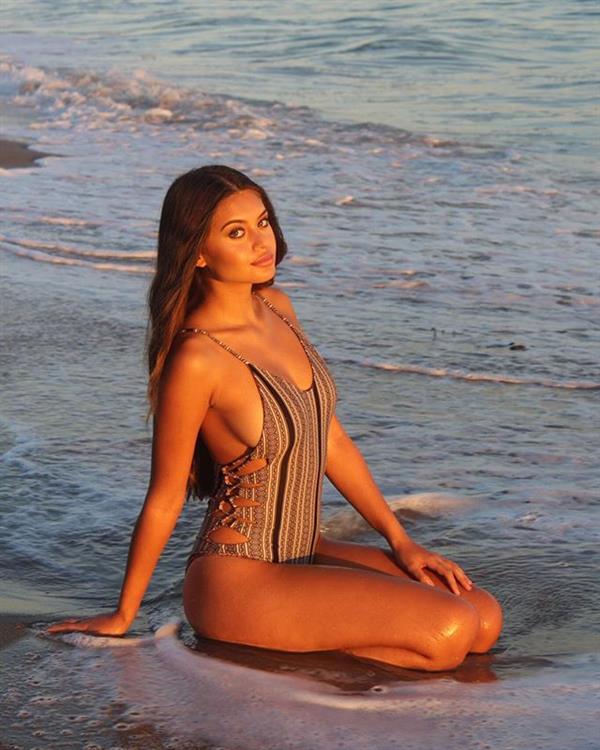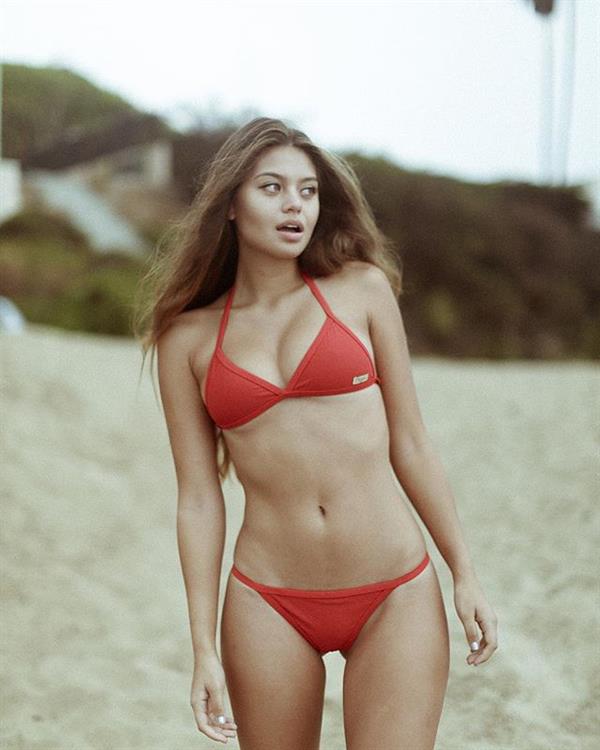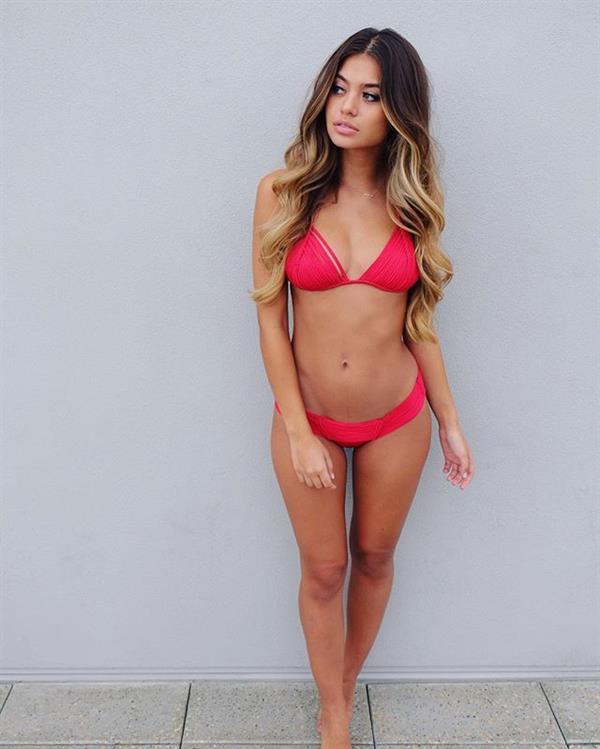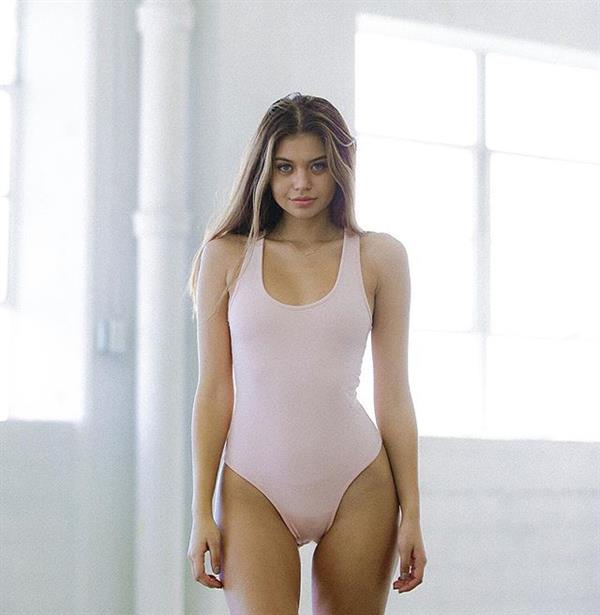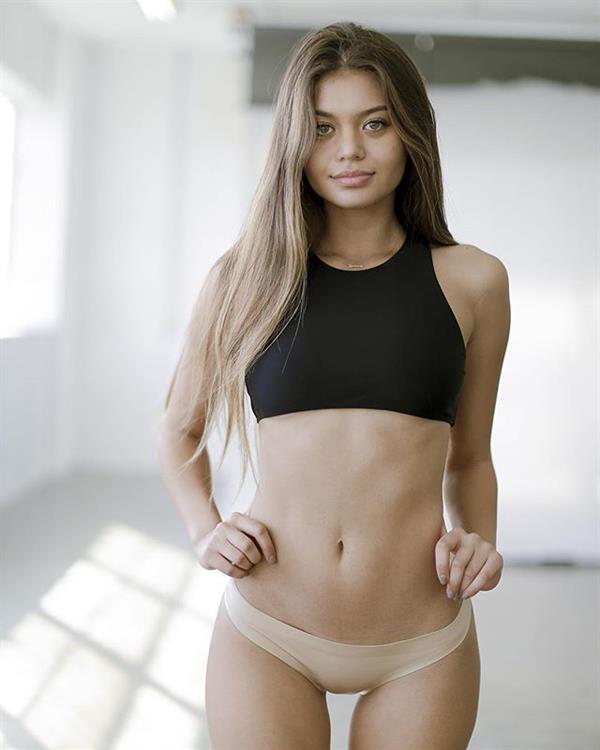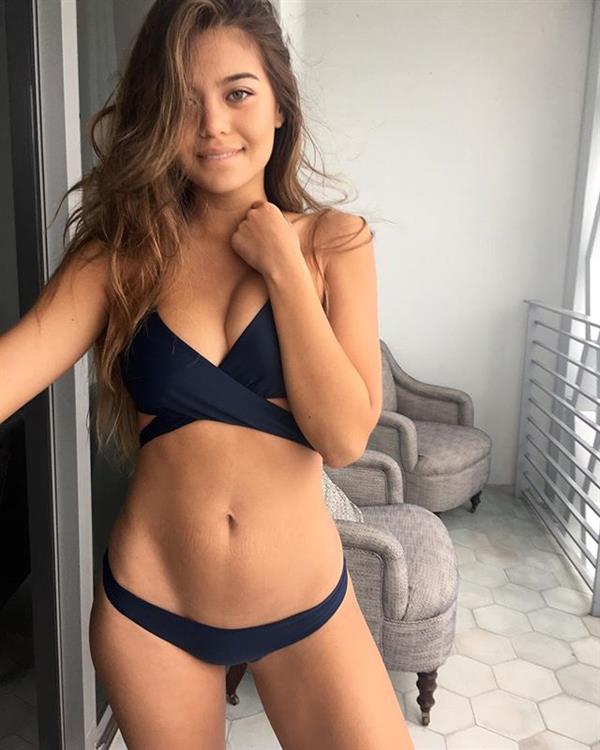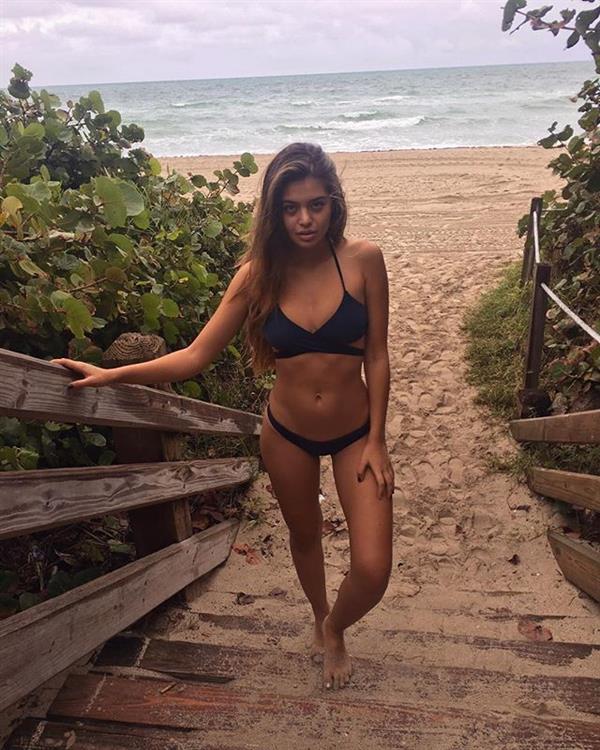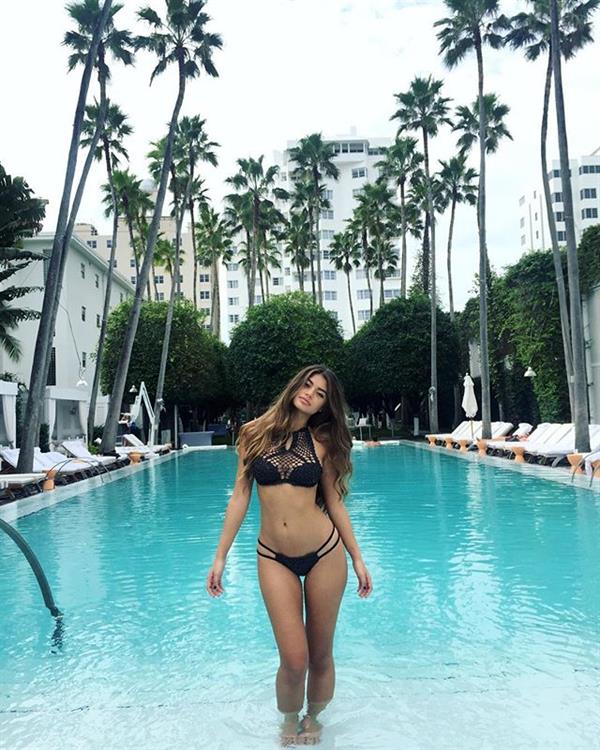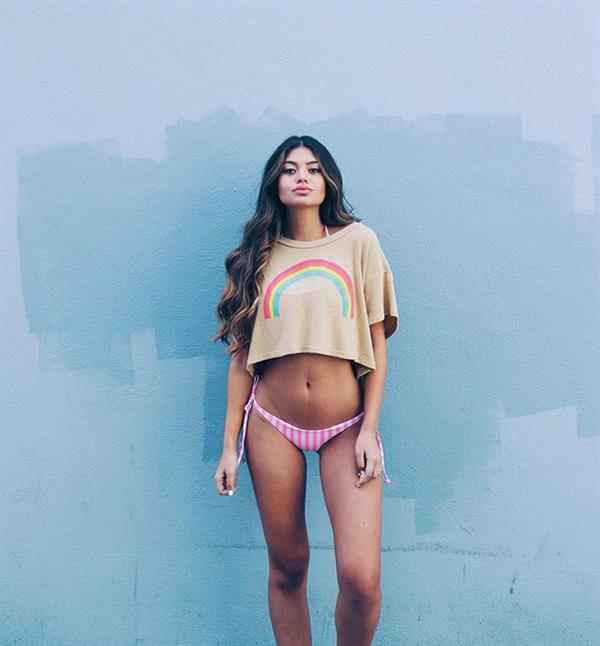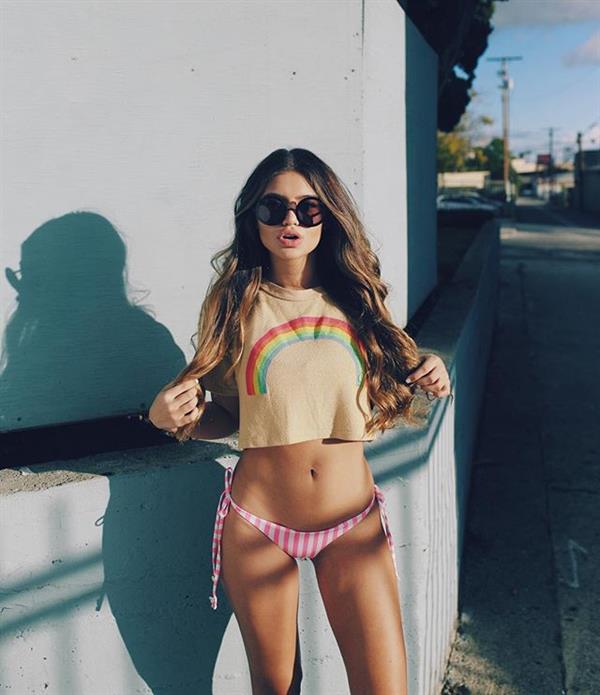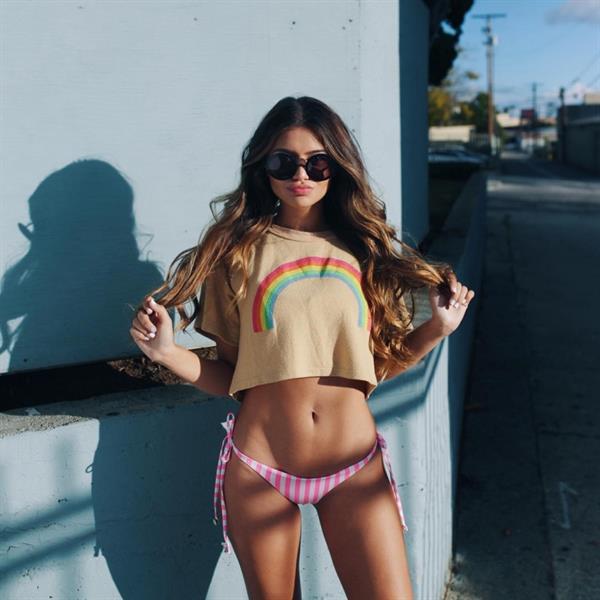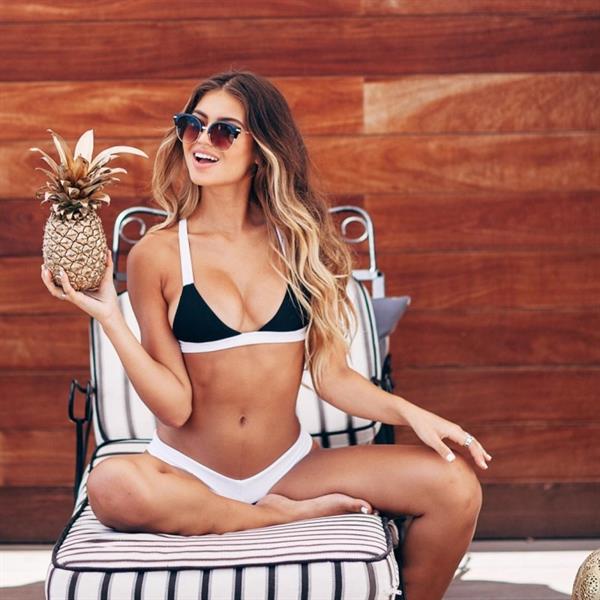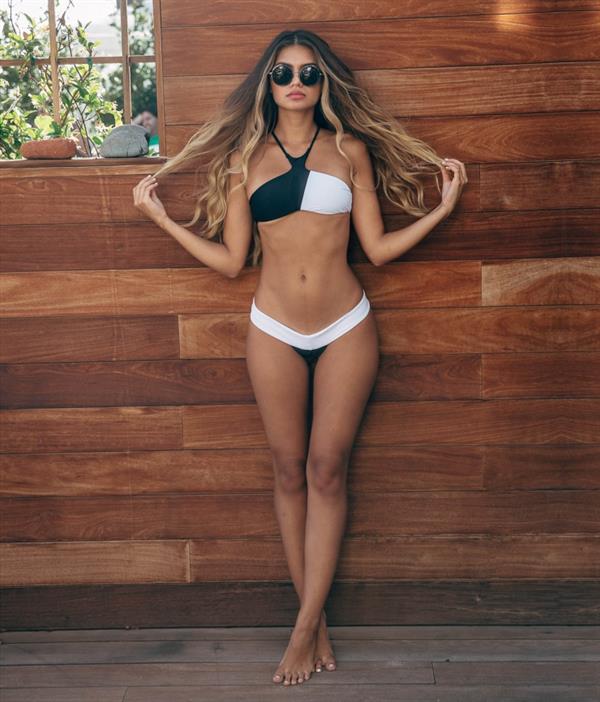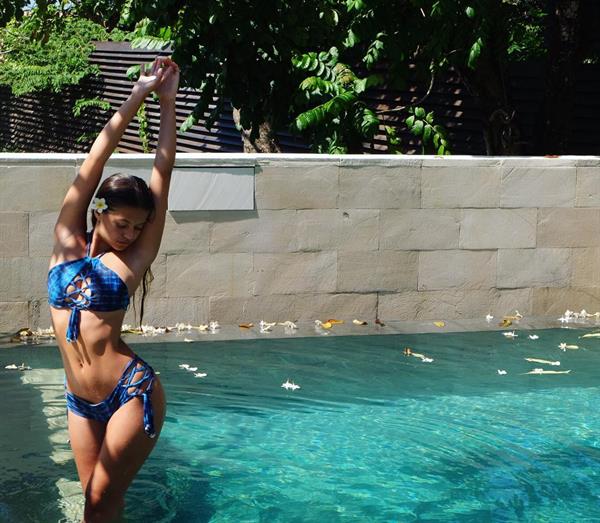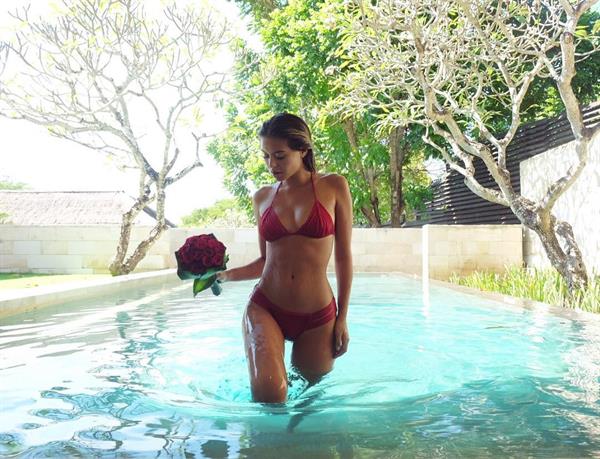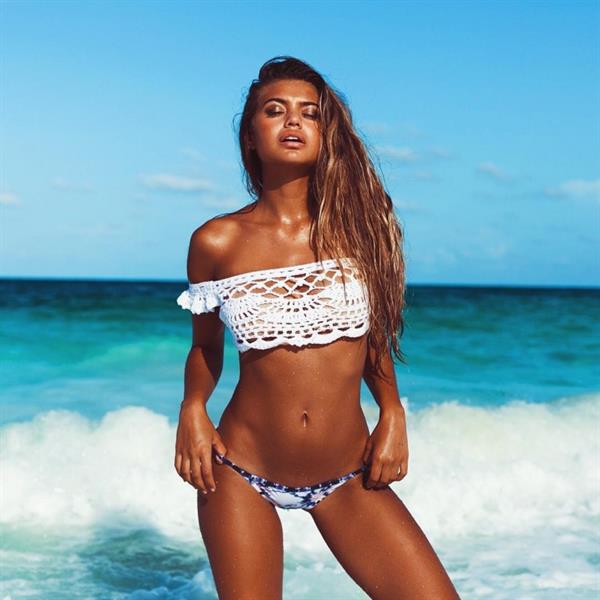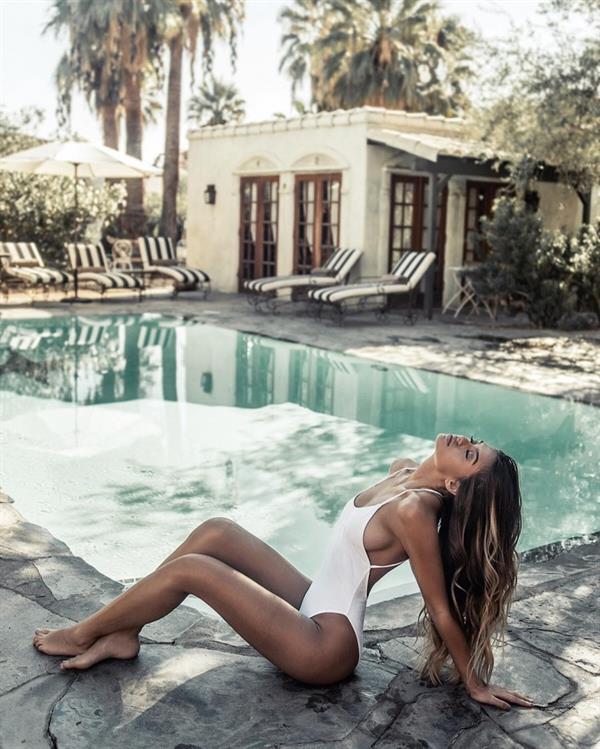 ---
And we know you're all waiting for these…
The ass shots!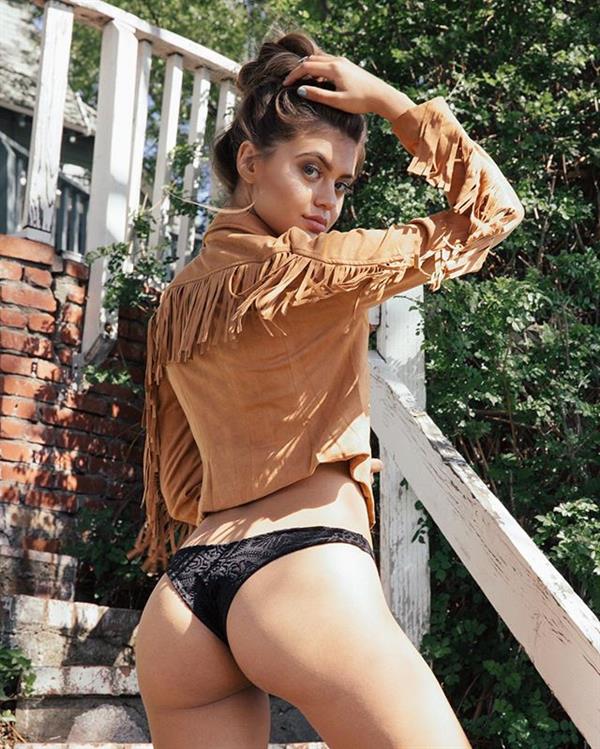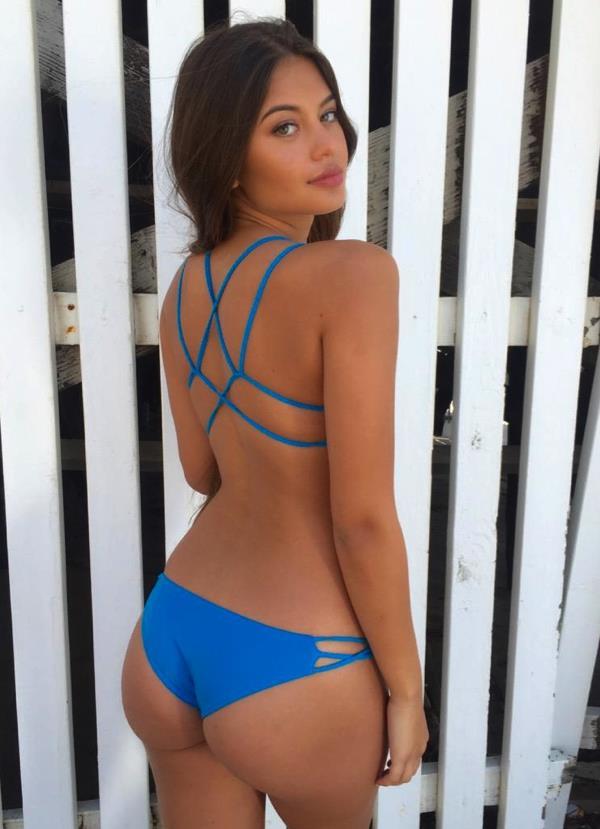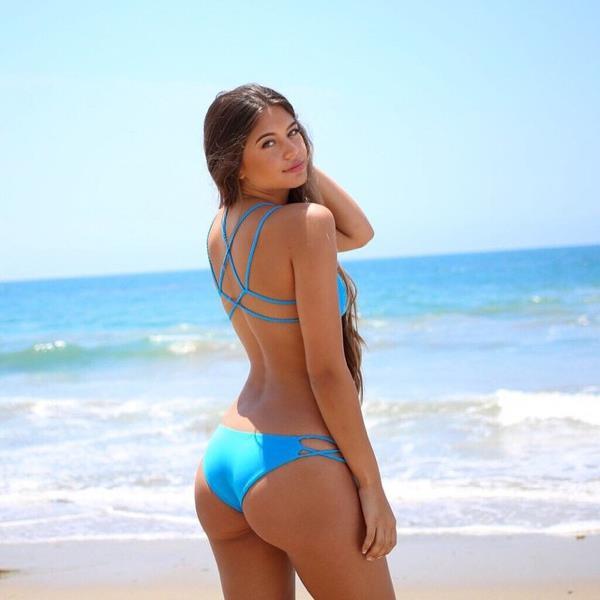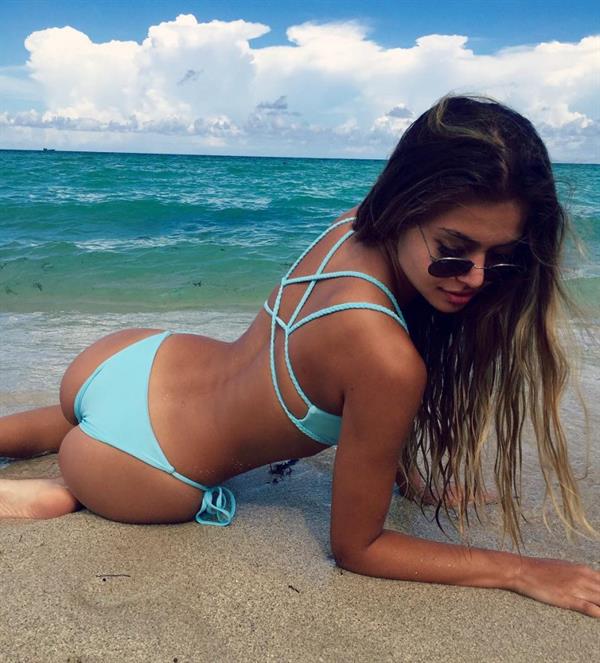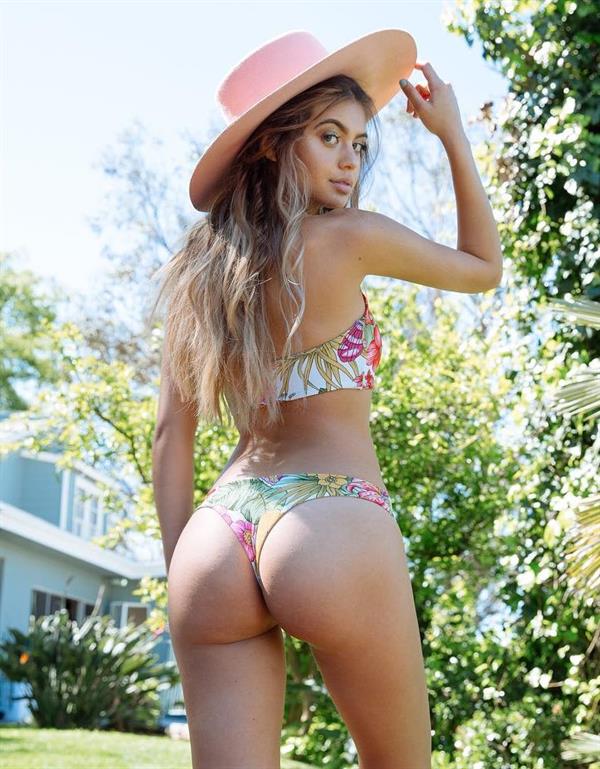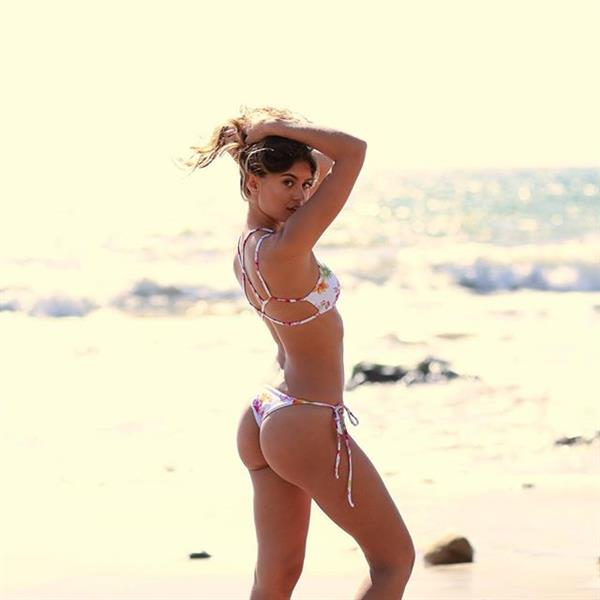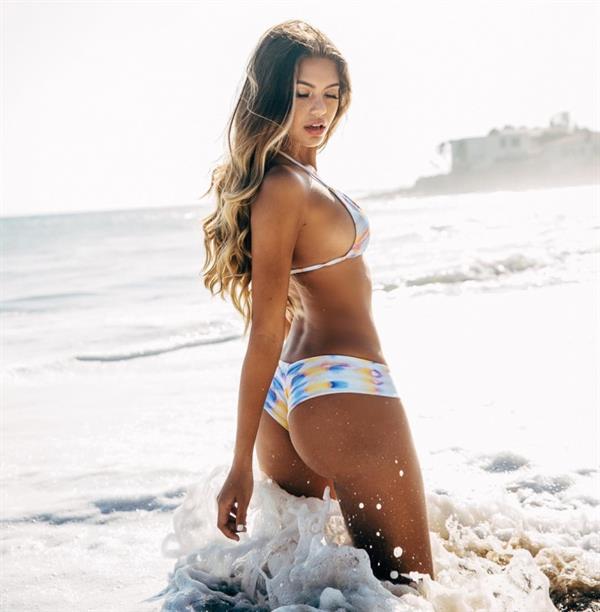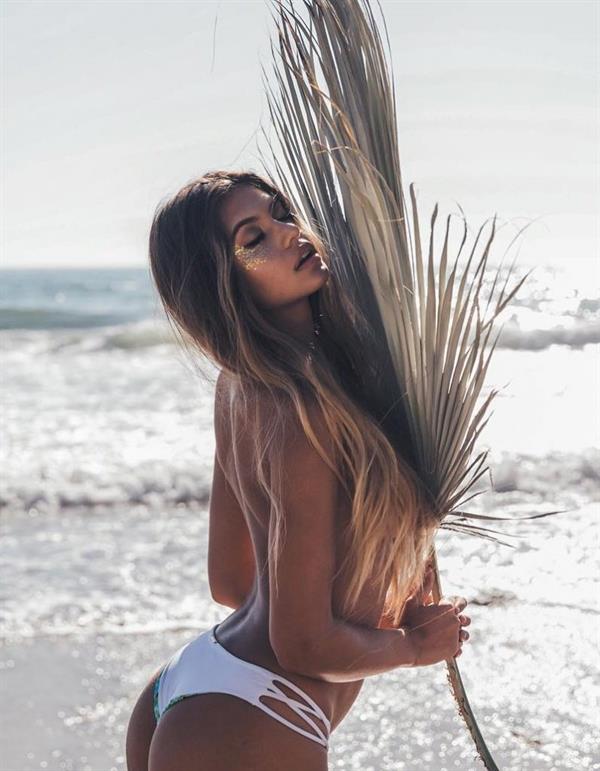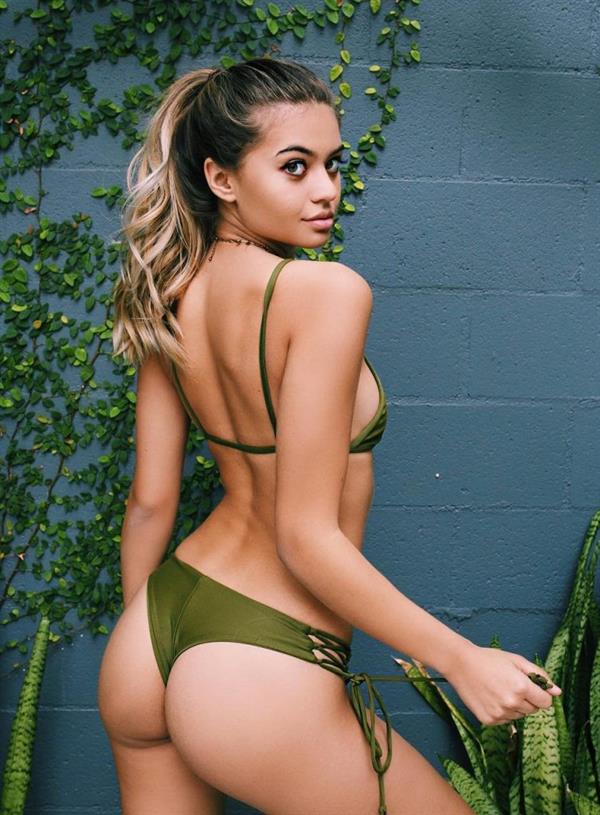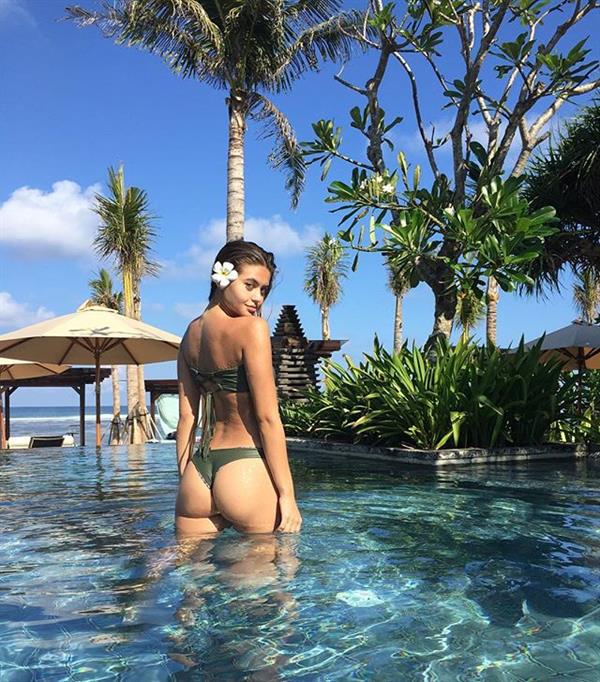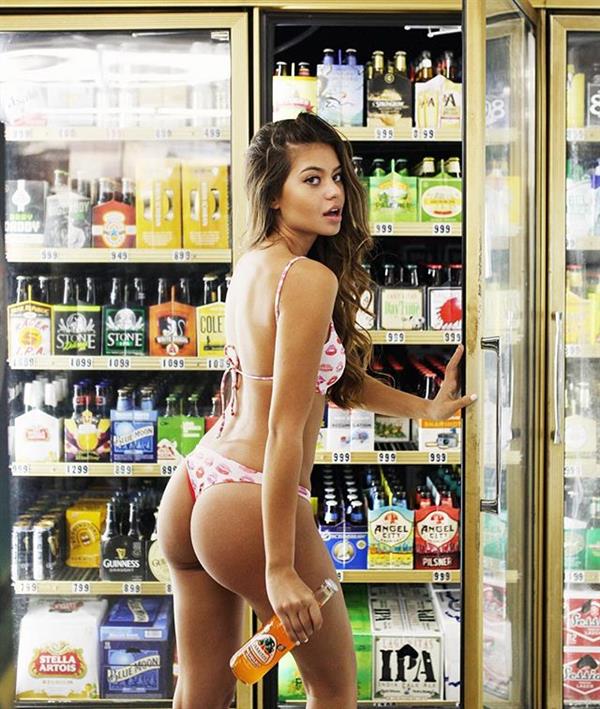 ---
Can't get enough of her goddess-ey look?  Check out our Sofia Jamora page.