(Check out the videos at the bottom of the page)
Another petite but big on hotness woman here.  Readers, this is Nicole Isaacs.  And we admire her not just because of her looks but also because of her chosen lifestyle.  This gorgeous and adventurous woman is spending her life the way a woman (or anyone) should.  She's out traveling the world.  Tasting delicacies from different countries.  She's exploring cultures and she's showing everyone how beautiful each culture is.  Yup, this is a woman who's living THE life…  Oh, did we mention that she's gorgeous and hot?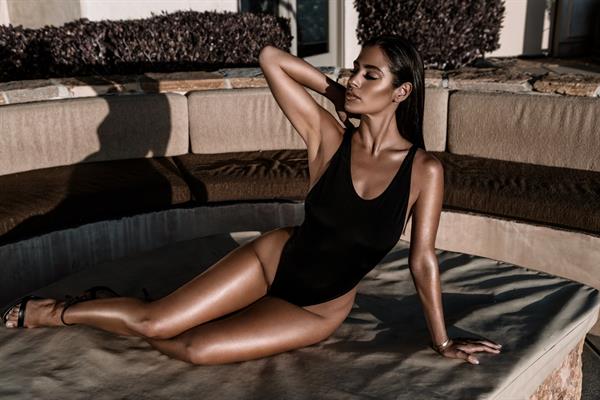 Who is She?
Nicole Isaacs is a culture, travel, and food connoisseur who has contributed to Haute Living Magazine as an author.  She is also the owner and executive producer of HungryApe, a multi-media creative agency.  Apart from being a famous social media personality, Nicole Isaacs is famous for her work on Born Different 2: More Amazing Medical Stories (2011), for appearing as herself in the first episode of Now What? (2014), and as a producer for the E! Entertainment series Fashion Police (2002).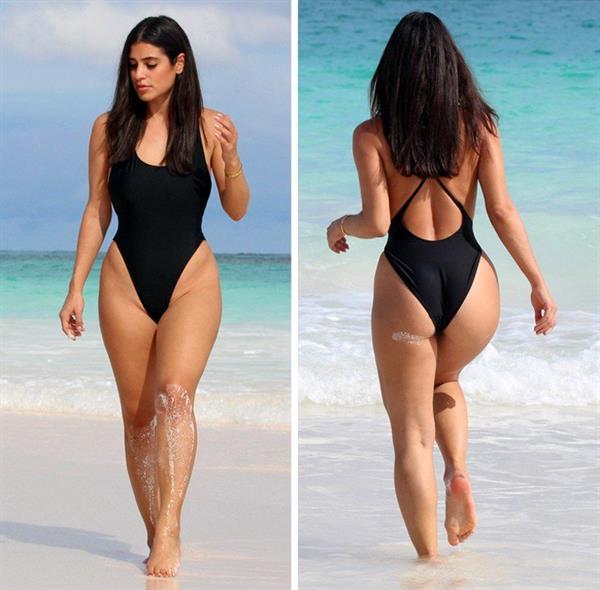 Before Fame
Nicole Isaacs was born as Nicole Ashley Isaacs on August 24, 1986, in Los Angeles, California.  Before the modeling bug bit her big time, she was interested in being a dancer.  She started a career in dancing after graduating from high school.  Nicole auditioned and was signed up by a Los Angeles based dance agency.  She also auditioned and was accepted as a dance major at the University of California, Los Angeles (UCLA).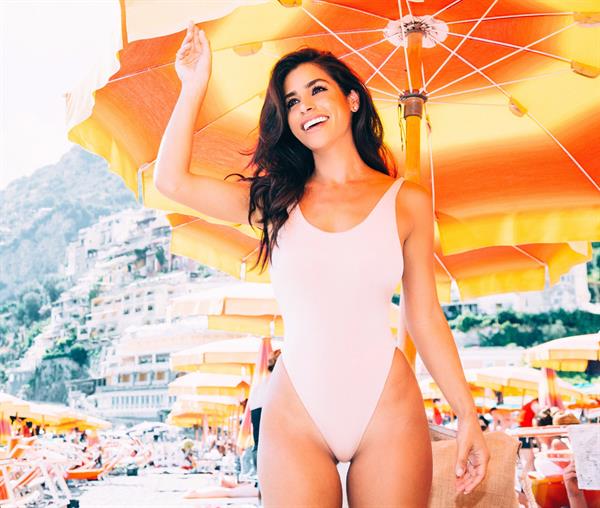 Her Girl Group, Soccx
In 2005, Nicole and 4 other girls met in the Alley Cat dance studio in West Hollywood.  They founded a music project under the then name 'Sosicks'.  They performed cover songs and dance programs around clubs in the West Coast.  In 2006 they were discovered by German music producers and they got signed.  They moved to Berlin to record their album, Hold On which contains the singles Dusk Till Dawn (Get The Party Started), Scream Out Loud, and Can not Take My Eyes Off You.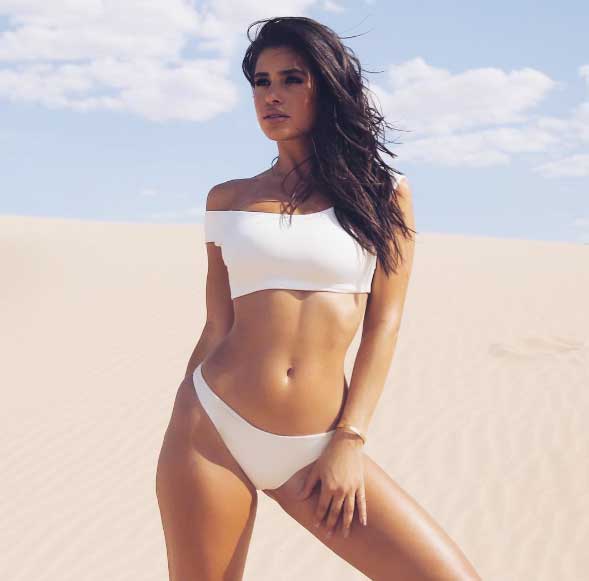 Nicole stayed with the group only until September of 2007.  She then returned to Los Angeles to finish her Studies at UCLA
Travel and Food
Nicole is constantly traveling the world.  She's already been to places in Africa, Asia, Hawaii (her usual travel), the Philippines (which is in the south east of Asia), and every place that can be reached by man (yup, she's that kind of traveler).  She's always looking for adventure.  Oh, and by that we mean, she's always searching for her next unforgettable meal.
Miss Nicole here loves to try local delicacies.  And she's eaten everything from fish eyes to animal tongue and ears, large reptiles, to even hoppy kangaroos… everything.  In Scotland and Ireland, she had 'haggis' (that's animal heart, liver, and lungs stuffed inside an intestine) and she found it to be really delicious.  She also tried balut in the Philippines (a duck embryo still in the err egg), which is a traditional food there and she, again, found it yummy.  In Tanzania, she drank a traditional drink that would help with digestion. The said drink was made from tree bark, plants, dirt, goat jaw (yeah, goat jaw), and animal blood…  Those are just a few things she's tried. There are lots more that we don't want to write here.  But yup, we admire too for her courage…  she's as brave as the first man who ate an oyster.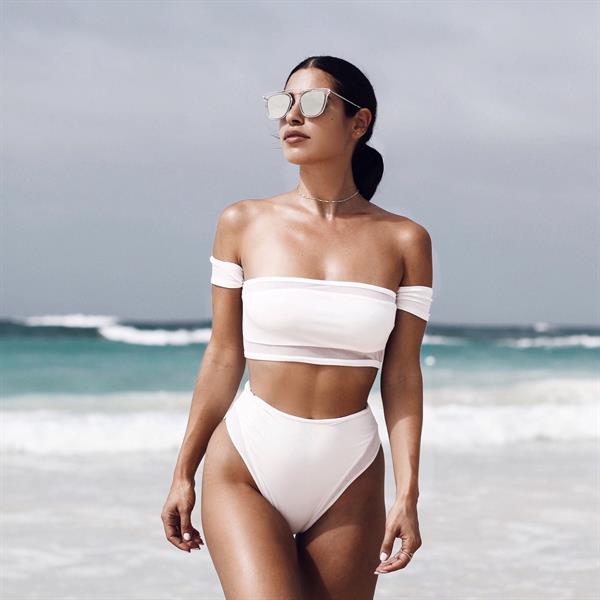 Relationships
And though Nicole Isaacs is not yet married, she is rumored to be dating actor Terrence J.  Both Nicole and Terrance shared some photos on Instagram which gave a hint that they might be dating.  However, no light is being shed on this and the news is still just a rumor.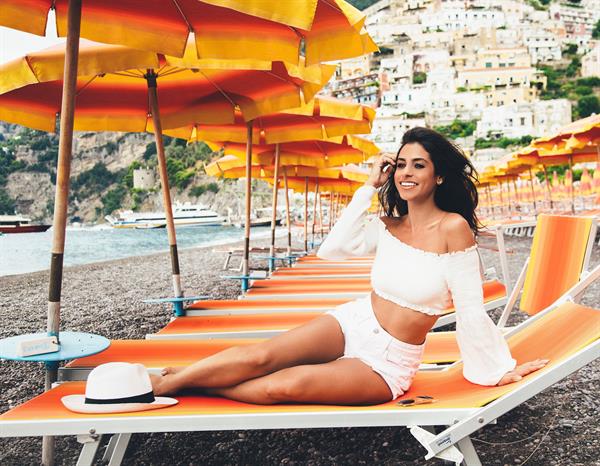 Her Body Measurements
Nicole stands 5 feet, 2 inches and possesses a curvy body measurement of 30 (cup unknown) bust – 24 waist – 33 hips.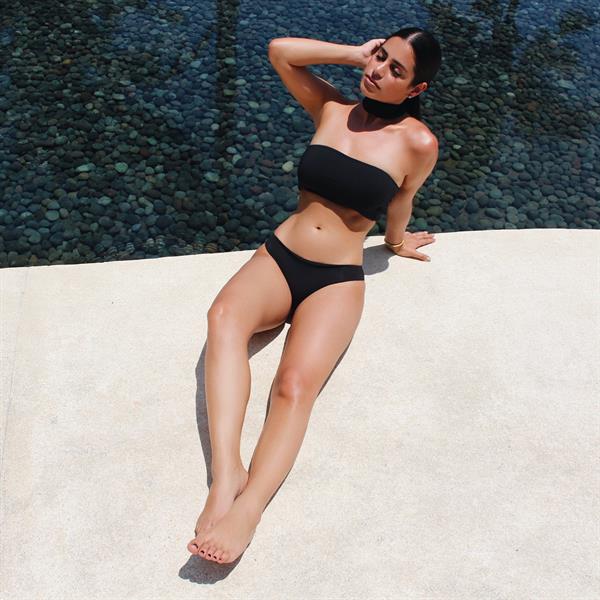 Nicole Isaacs Photos
You can also follow her on Instagram for her latest travels and adventures.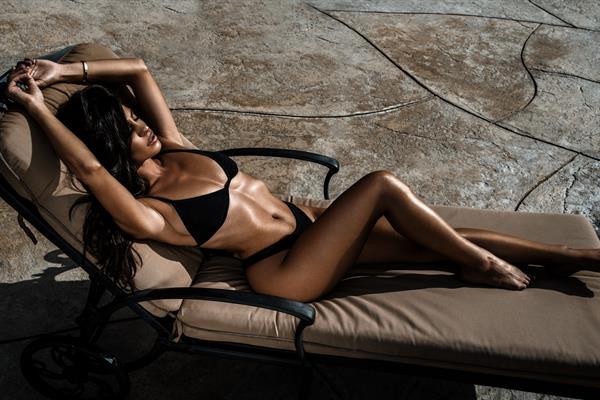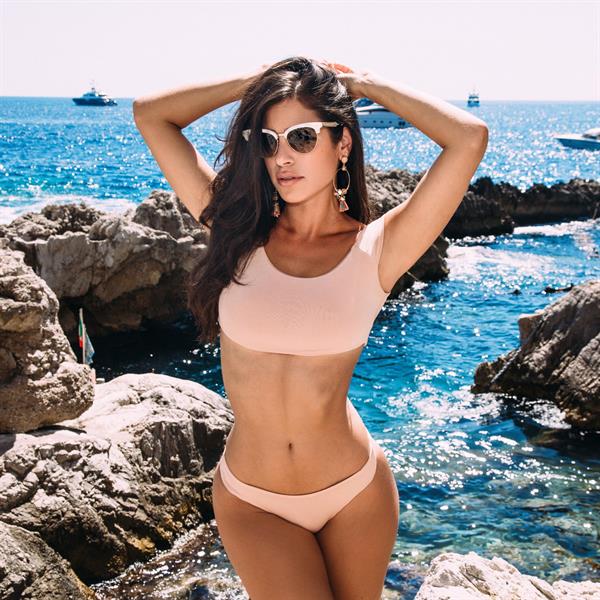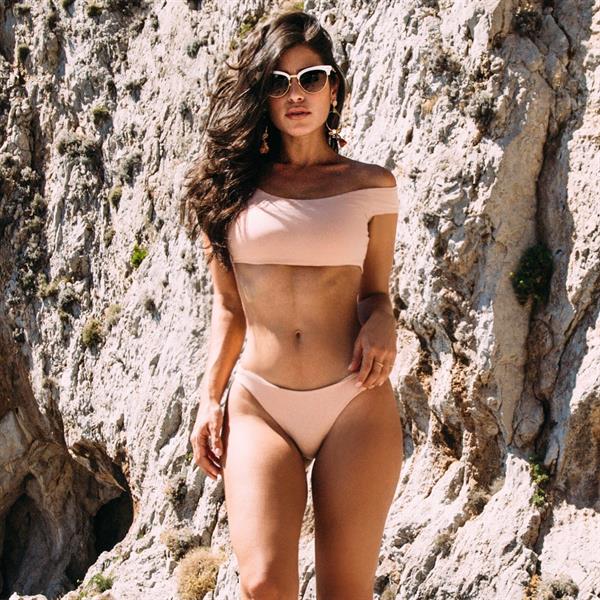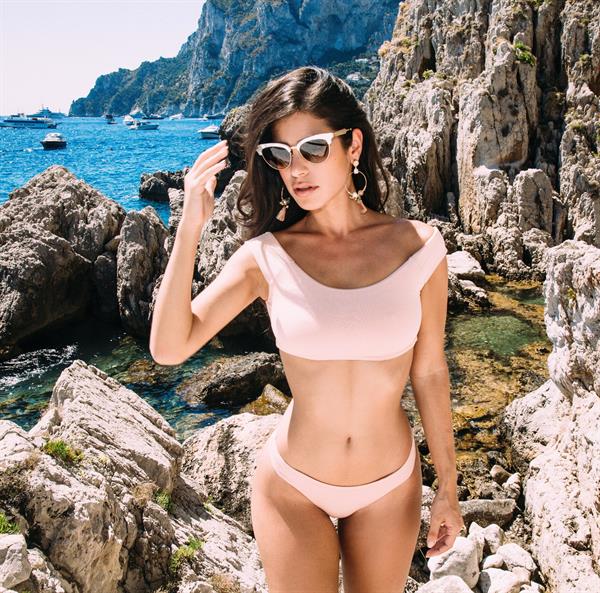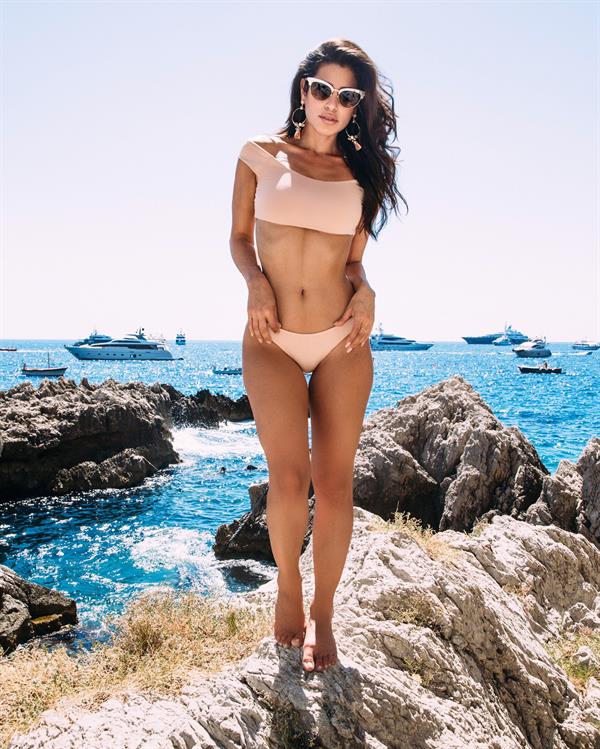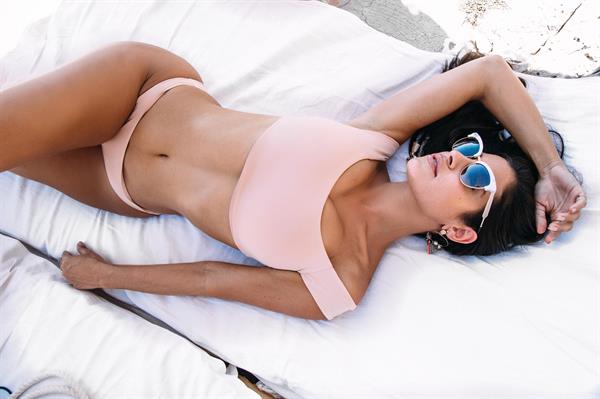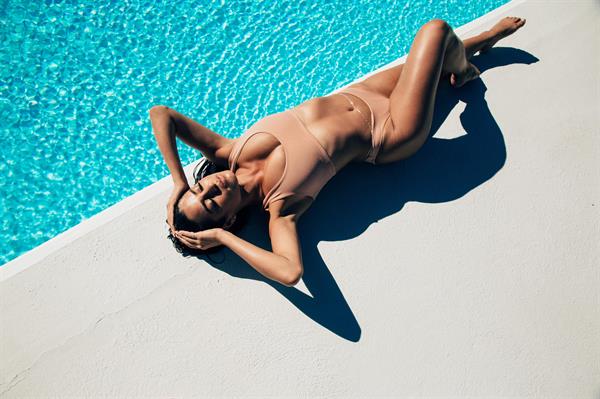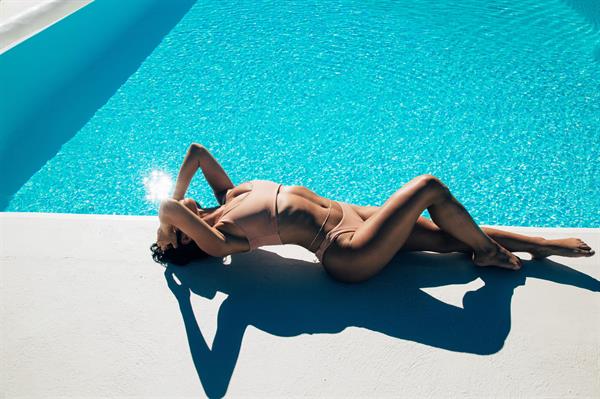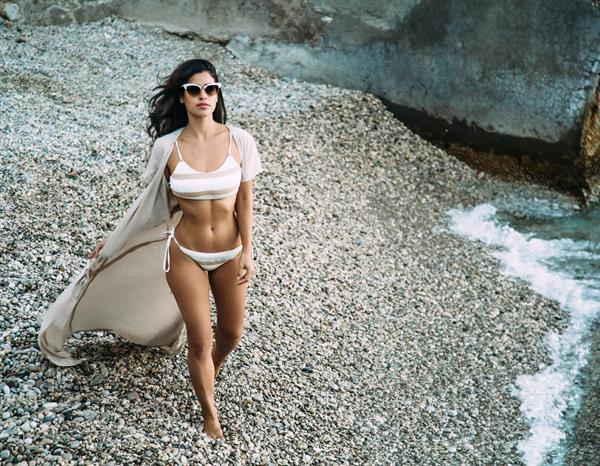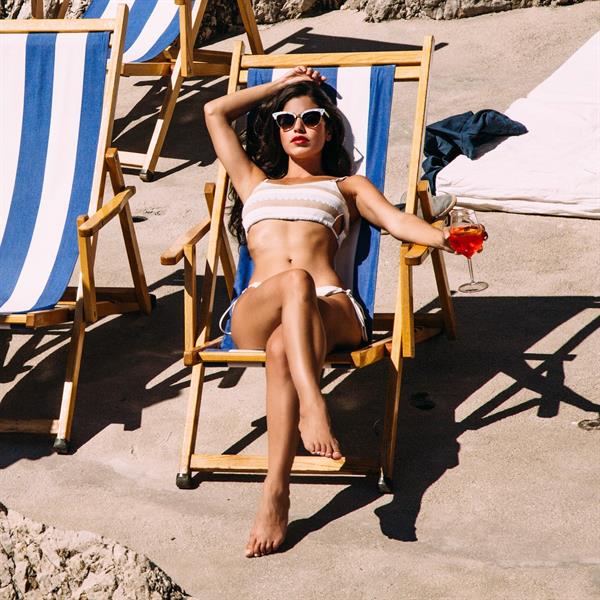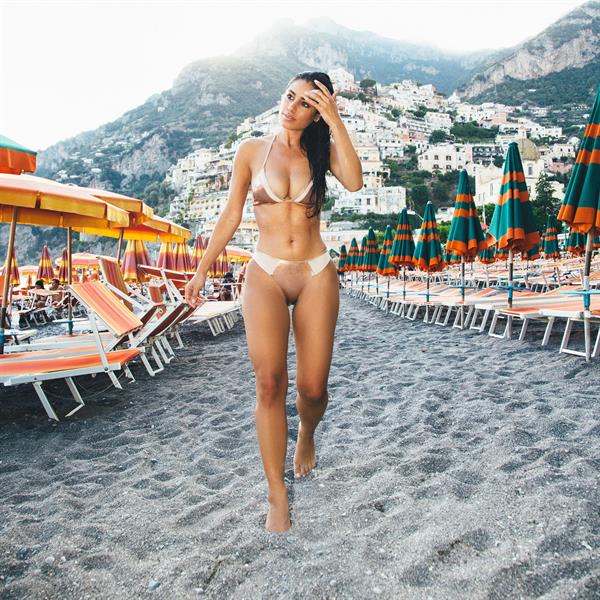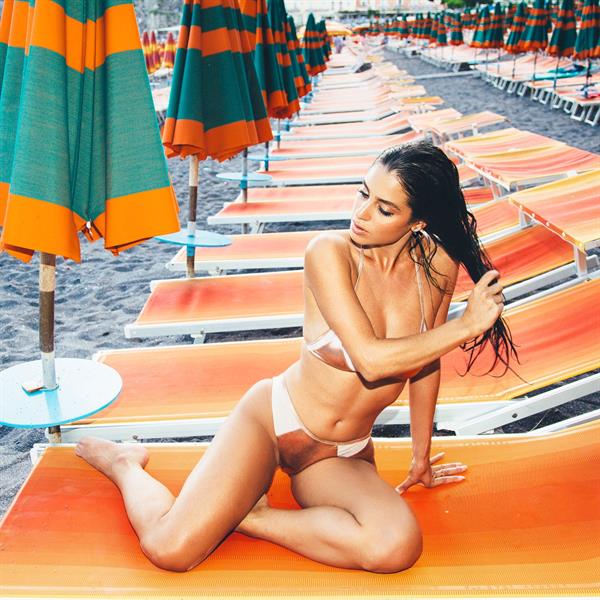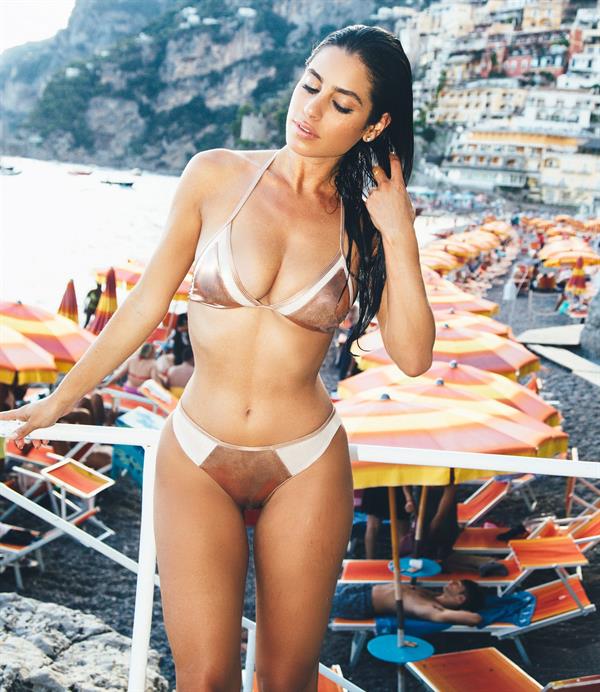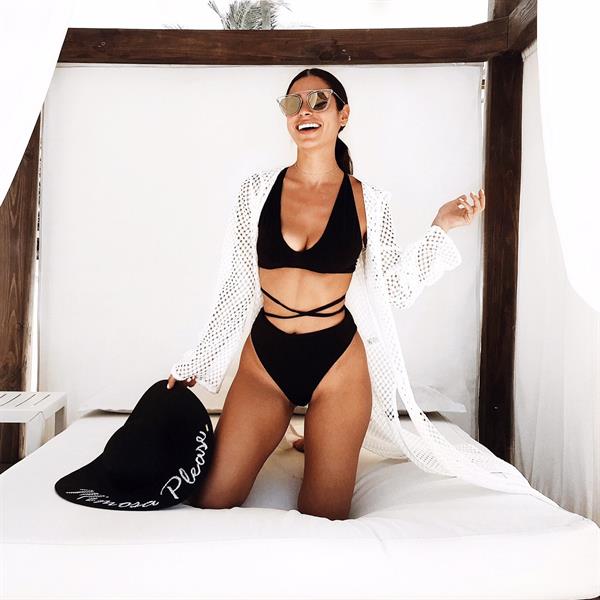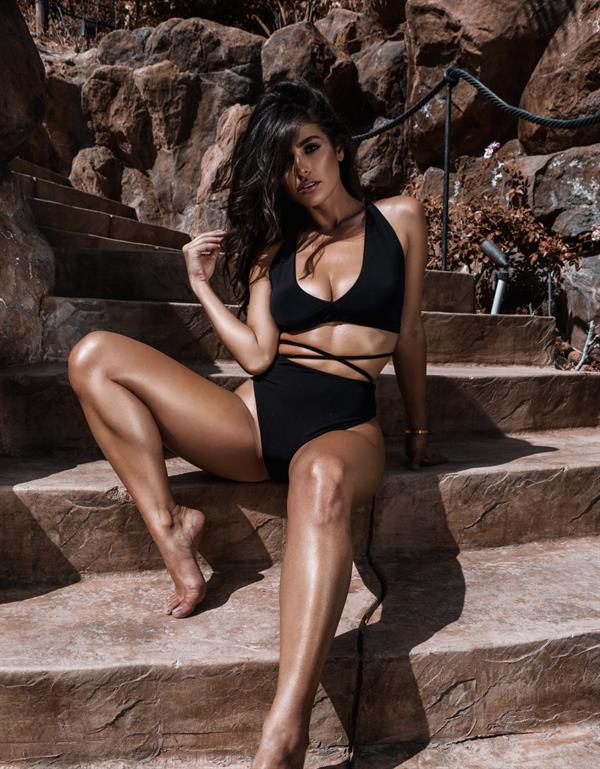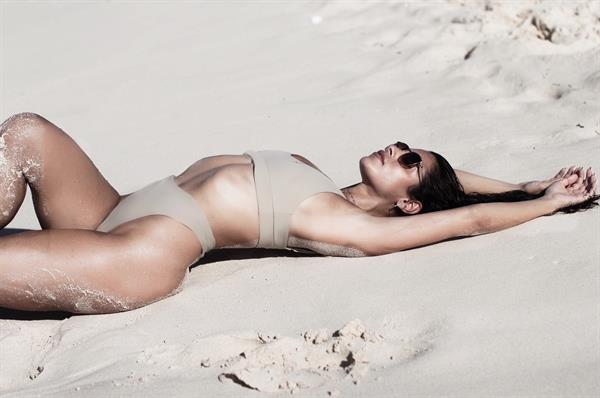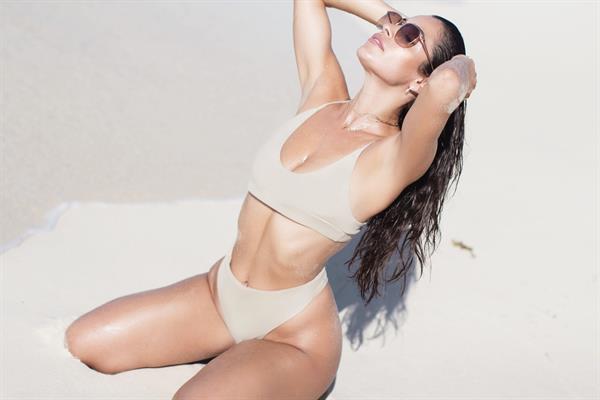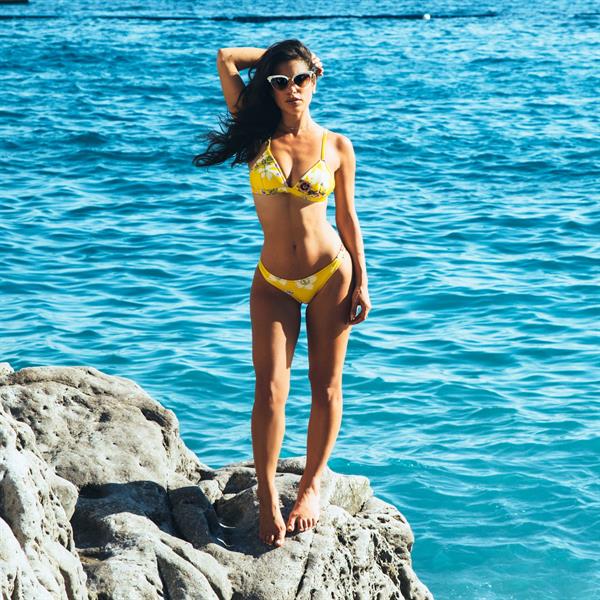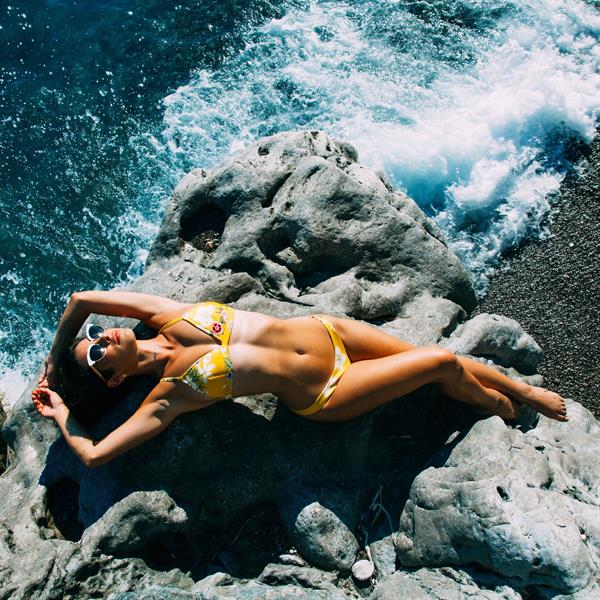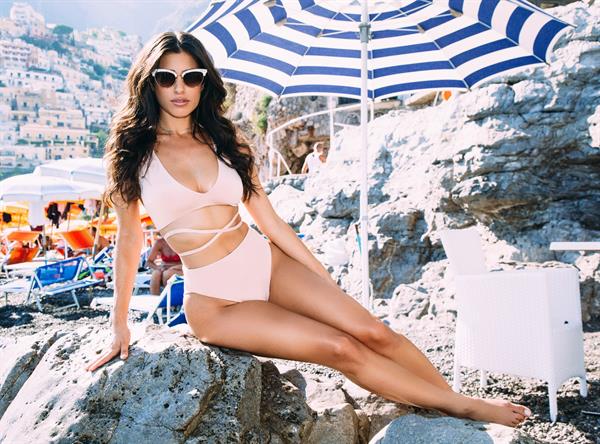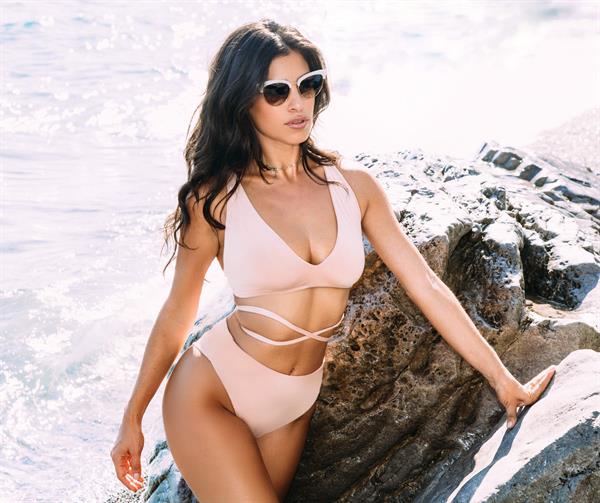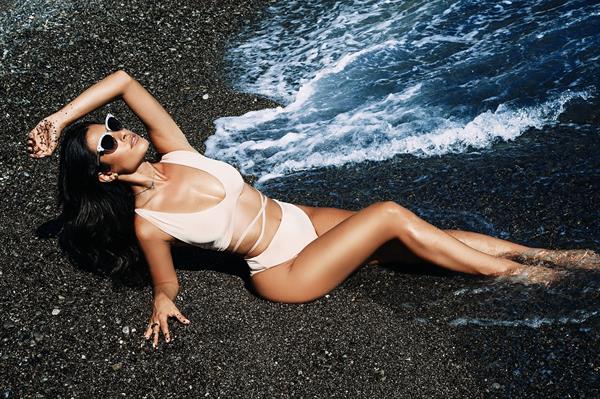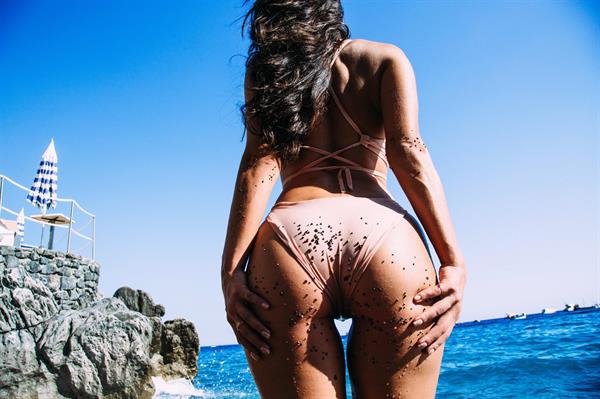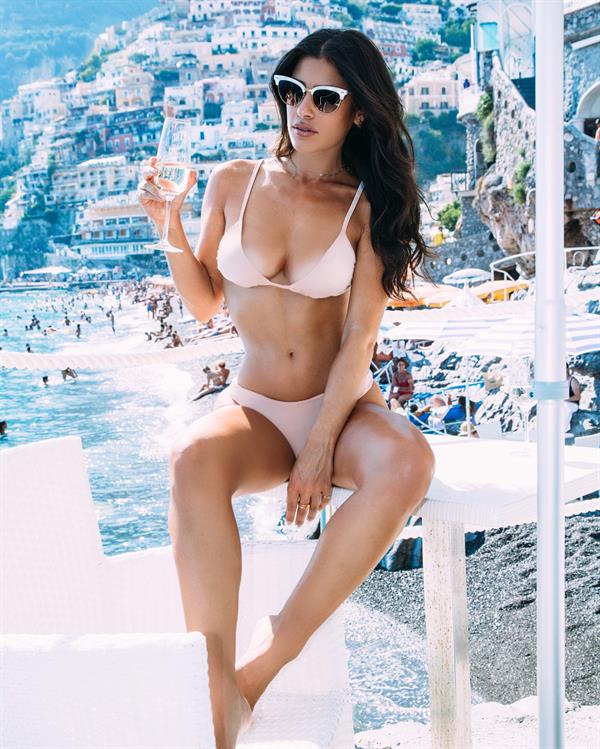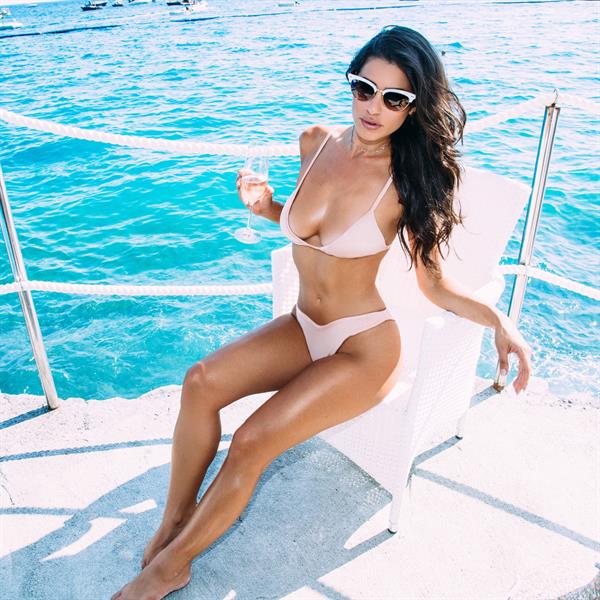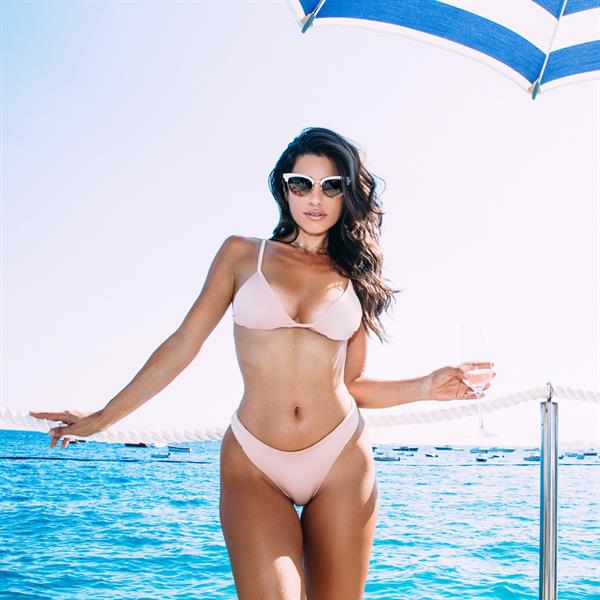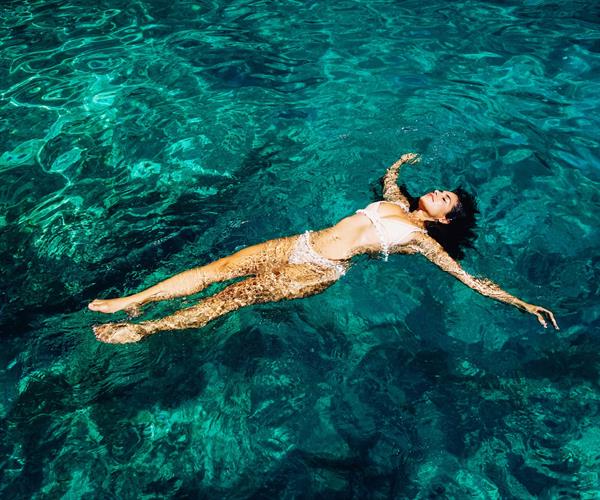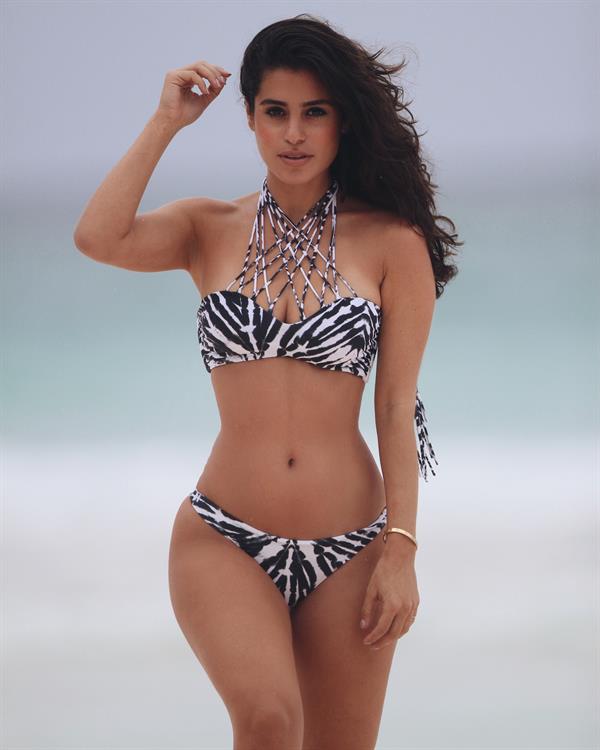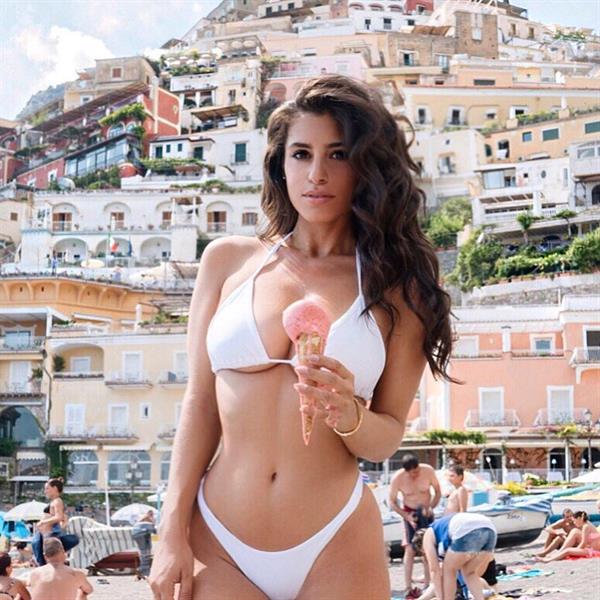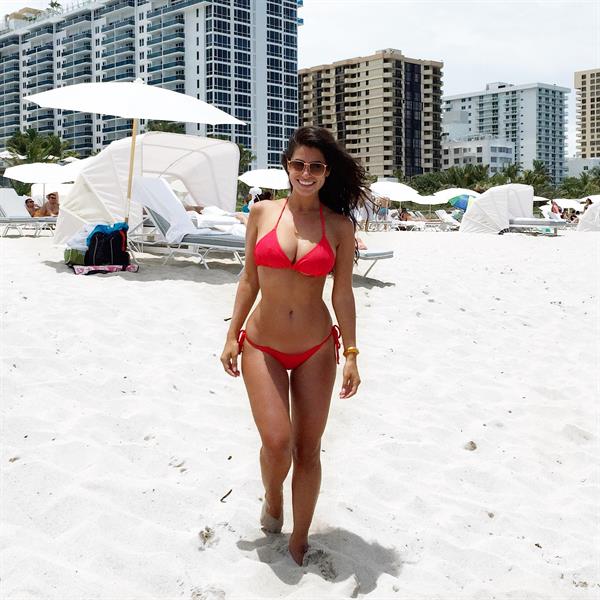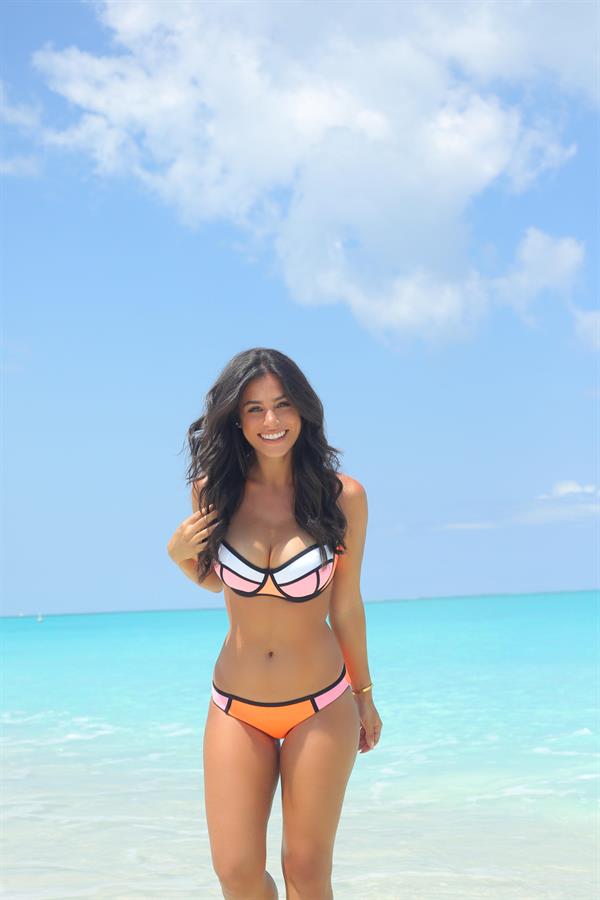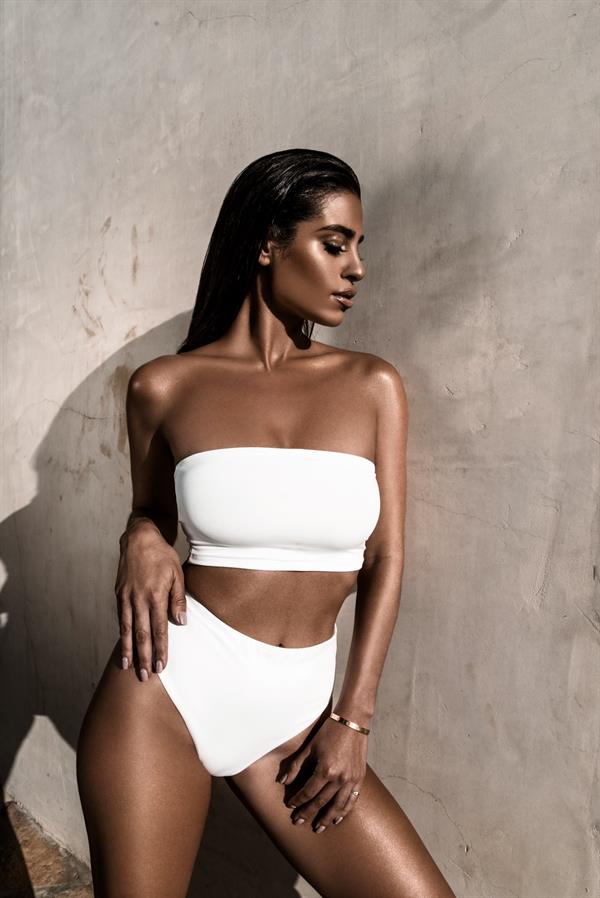 In all of her travels, Nicole Isaacs makes these sexy travel videos for YouTube.  Check them out!
There are more videos on her YouTube Channel.
Check out our Nicole Isaacs page for more pictures.