Scroll to the bottom for Martha Hunt videos and a link to her nudes.
It is hot in Miami but it became hotter when Martha Hunt flaunted her ever famous physique along the glorious waters of Miami Beach.
Martha Hunt on the Beach in Miami
The 28-year-old Victoria's Secret model was spotted wearing a skimpy white bikini that's simply sultry.  Who needs the sun when you can see a goddess wearing a Brazilian-cut bikini playing in the sand and water?  Bet it makes you sweat already.  See for yourself in this video:
About Martha Hunt
The model, who was born in Wilson, North Carolina, was also seen striking sexy poses as she frolicked in the water.  Martha's beach-style is simple; she wore minimal makeup which accentuated her natural beauty and a pair of diamond stud earrings.  As for her golden-blonde locks, she let the wind played with it, making her more like a flawless runway star.
Her 5′ 10″ body frame is a perfect scene, however, she admitted that she works hard to achieve it.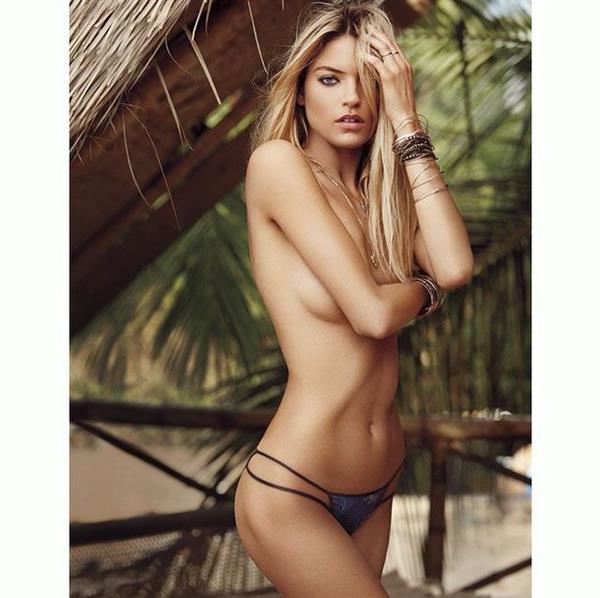 'I work out about three times a week, mostly strength conditioning with a trainer,' Martha Hunt said. 'When I travel, I try to get outside for a hike or a dip in the ocean.'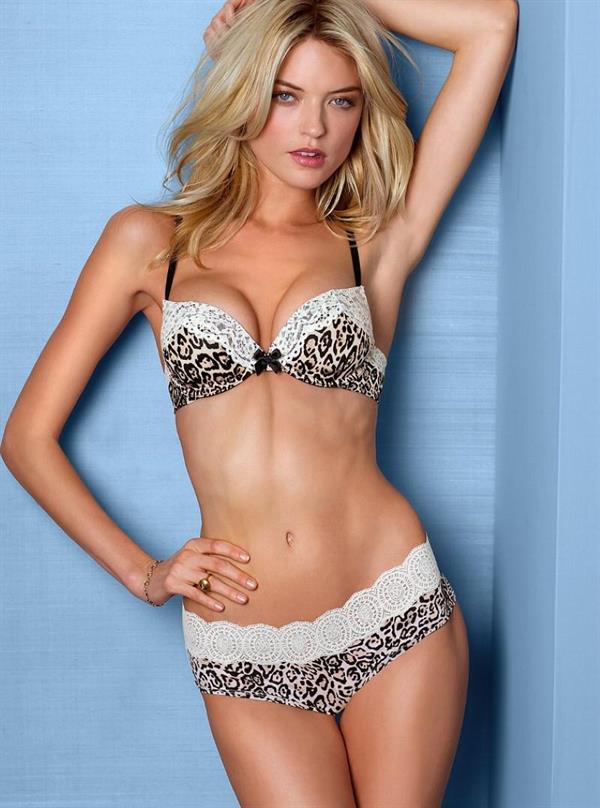 She also shared how important sleep is for her and that she always chooses it over working out.  Meanwhile, her routine gets more intensive before she struts in a VS Fashion Show.  She said that she exercises about 5 times a week for 3 weeks.  No wonder why she always has a runway-ready body.  As for her diet, she commits to clean eating and having protein in every meal.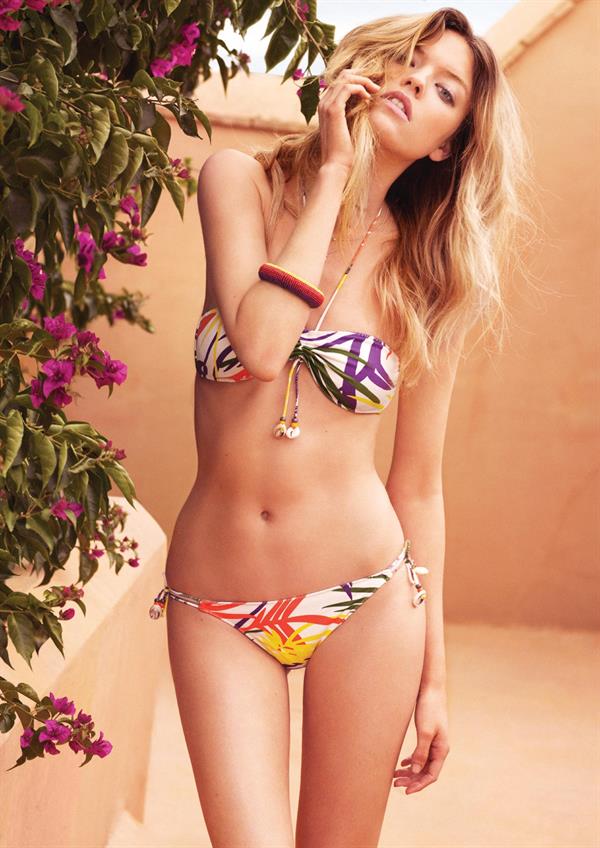 Martha Hunt is one of the most famous Victoria's Secret models who first walked with the brand in 2013.  However, she only got her wings in 2015 along with the other Angel, Lais Ribeiro.  Her wings are just plain accessories, I mean, she's too charming that I often mistake her for a real angel and not just a Victoria's Secret Angel.  Oh well, here's more of Martha Hunt's Sexy Photos.
Martha Hunt Pictures and Video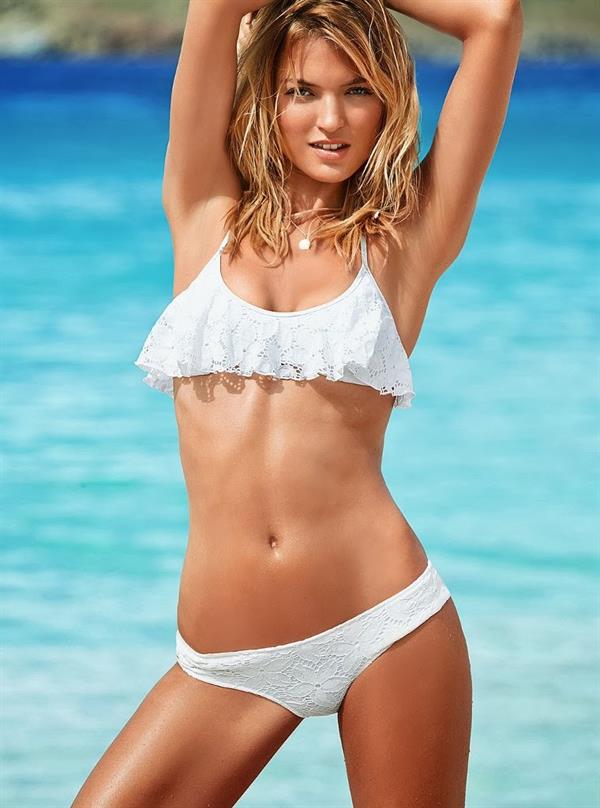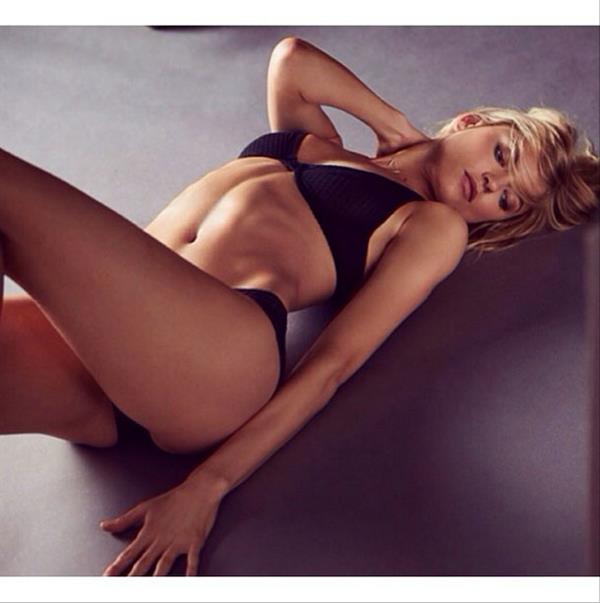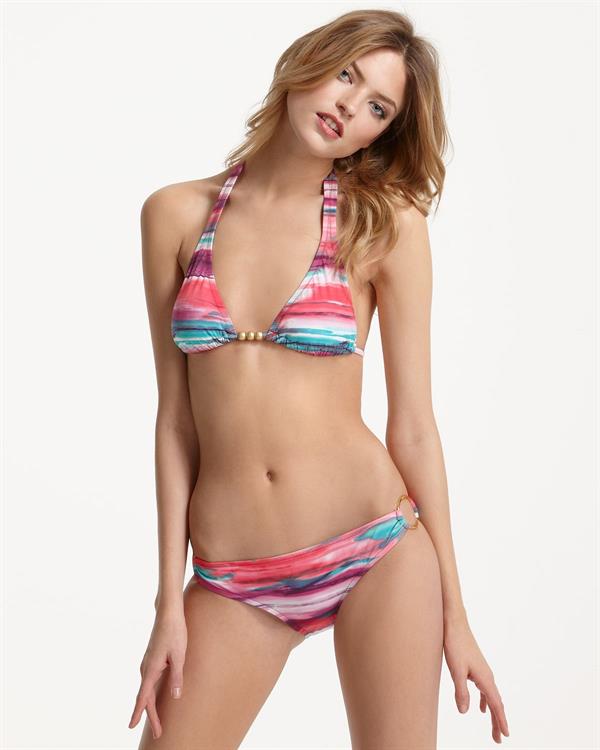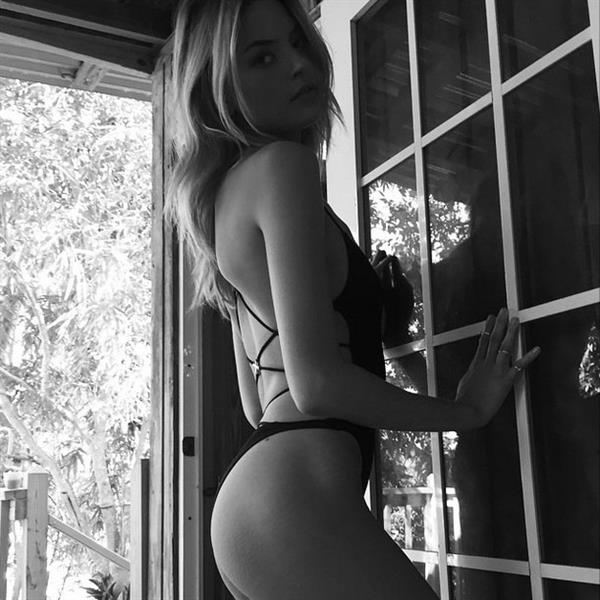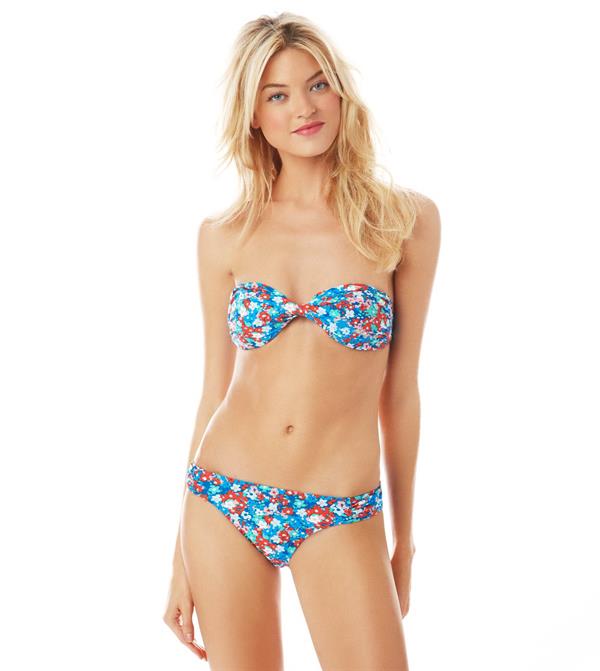 And here are the videos that were promised:
And here are her nude pictures:  Martha Hunt Nude