If you want to see her Videos, go to the bottom of the post.  We included some there.
Dive into Julian Acevedo's Instagram feed and you'll instantly fall in love with her.
This Oklahoma born model is everything you'd like in a girl.  She's sexy, sassy, and smart!  She also loves adventures.  Let's get to know more Julian through some fun facts below.
Julian Acevedo's Profile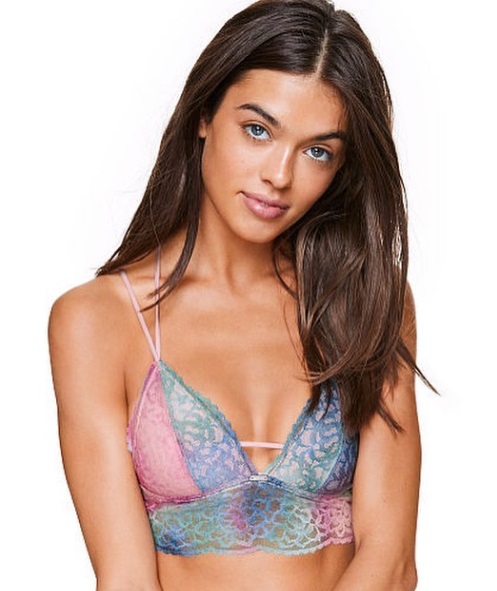 This brunette beauty stands 5'9" tall.  Her blue green eyes are just one of her assets.  She grew up in Tulsa, Oklahoma but considers herself not a farm girl (although she still gets excited being in New York).
She jokingly said: "No—I do not live on a farm or ride my cow to school.  As crazy as those questions may seem, you'd be surprised how many times I'm asked that"
Julian currently lives in New York and definitely loves staying in the city.  The young model said she feels that being in New York is like walking into an episode of Sex and the City which she grew up watching.
Julian Acevedo's Hobbies
Julian loves travelling.  On her Instagram feed, you can see her wandering the mountains or exploring the sea.  When asked what place would she like to visit that she hasn't been before, she answered: "I've always been intrigued by Thailand.  Something about the culture and the beautiful scenic views have always been appealing to me.  Plus, I've always wanted to ride an elephant – SO much cooler than riding a horse!"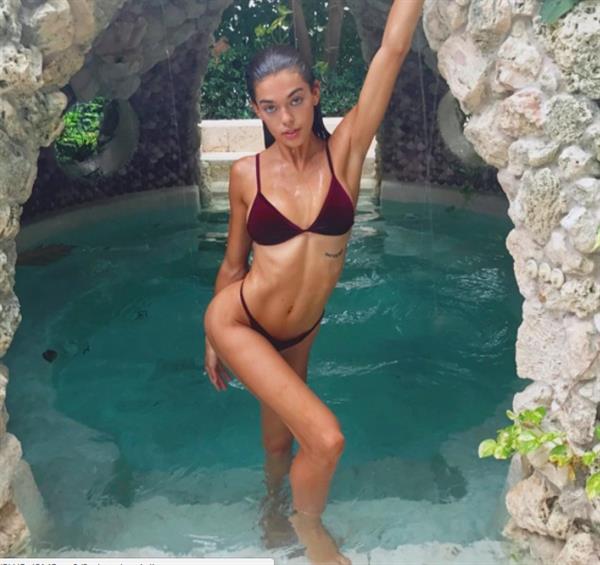 This budding model is not just all about pure fun and travel.  She also has a creative side.  In fact, she spends her time off huddling over her sketchbook drawing or painting.
"I love letting my mind wander and allowing myself to get crafty as much as possible."
You can see some of her sketches in her newsfeed.  She's also a book enthusiast and often reads while drinking a cup of coffee (or even two). Like she said, she's a crafty person so she also keeps a planner where she can plan, write poems, and doodle!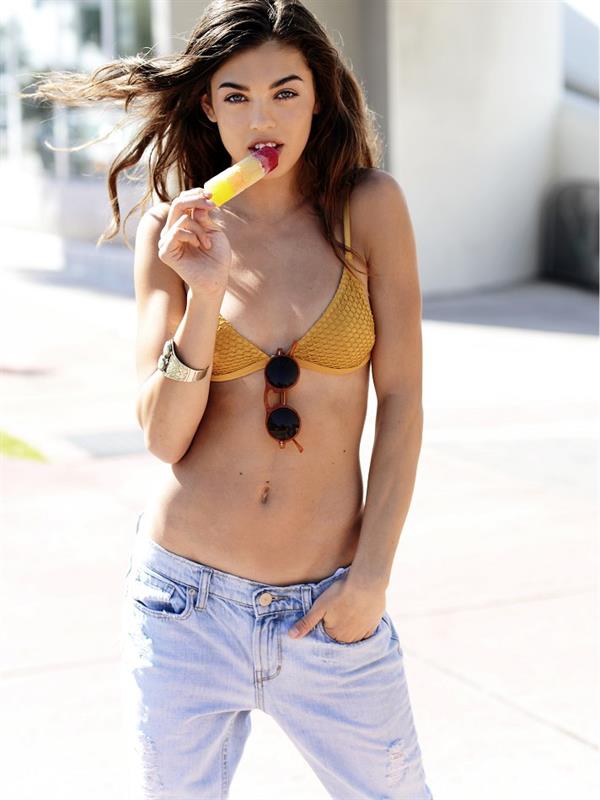 There's more.  Julian enjoys cruising.
"I also have a longboard so when the weather is nice – and if I can avoid getting hit by a taxi – I'll be outside cruising," Julian joyfully shared.
Julian Acevedo's Modelling Career
This model has 19.2k Instagram followers and is currently signed up with Elite NY, Freedom LA, and Wilhelmina modelling agencies.  She has modeled for a number of swimwear and lingerie photoshoots as well as other catalog work.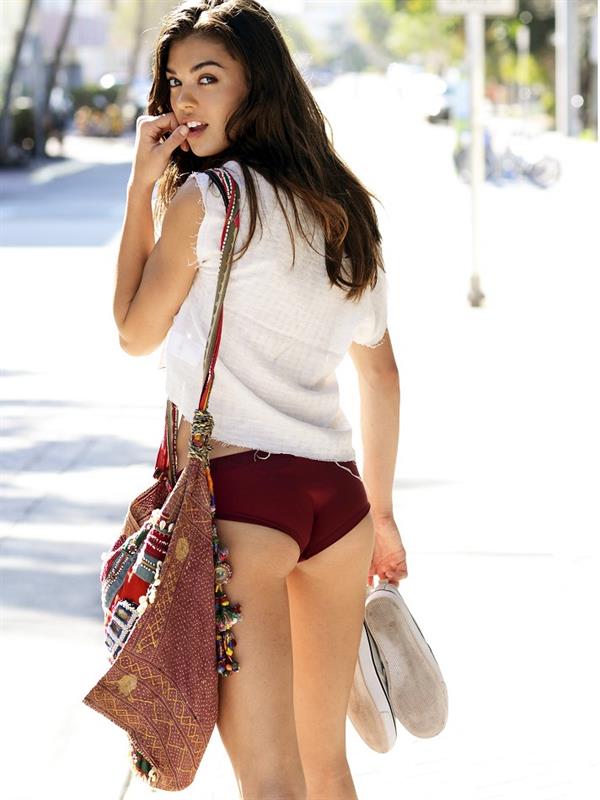 By far, the craziest thing she has done in a photoshoot is getting into a pool during winter.
"One time I got in a pool during the middle of winter fully clothed.  Not only was I freezing half the time, but I had to give myself pep talks along the way to stay sane.  The pictures ended up looking cool though so it all paid off in the long run," she shares.
Julian Acevedo's Relationship Status
Sorry guys!  She's currently in a relationship with model Chris Moore.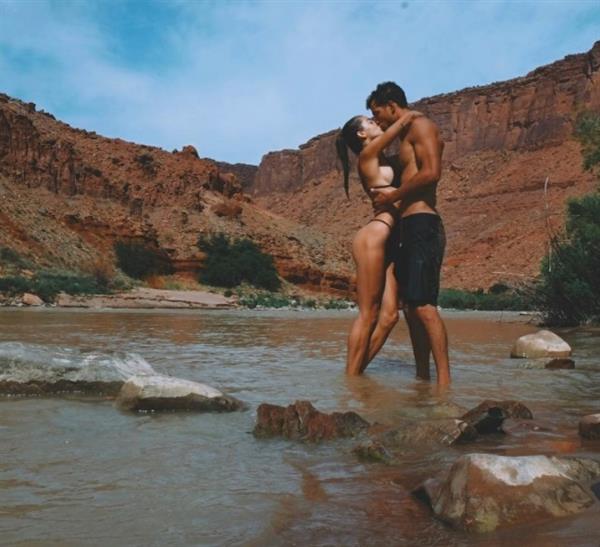 Don't worry, though!  You can still swoon over Julian's sizzling photos below.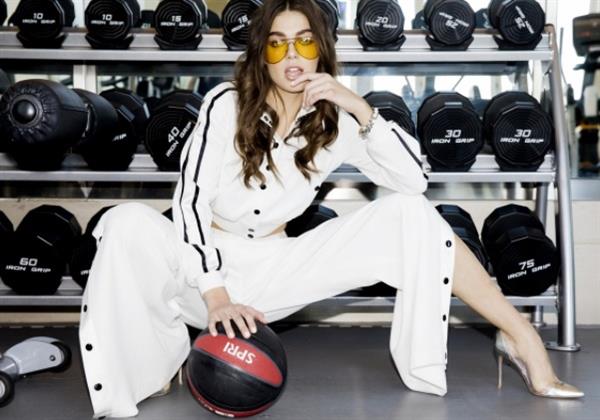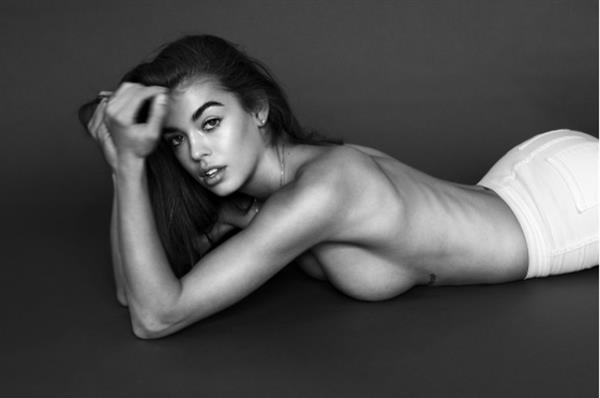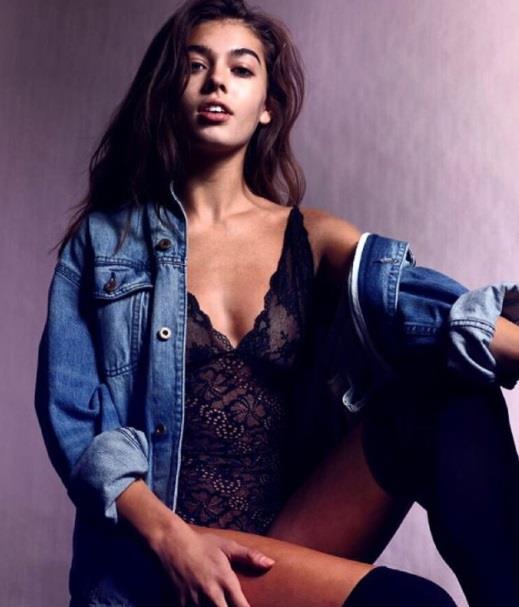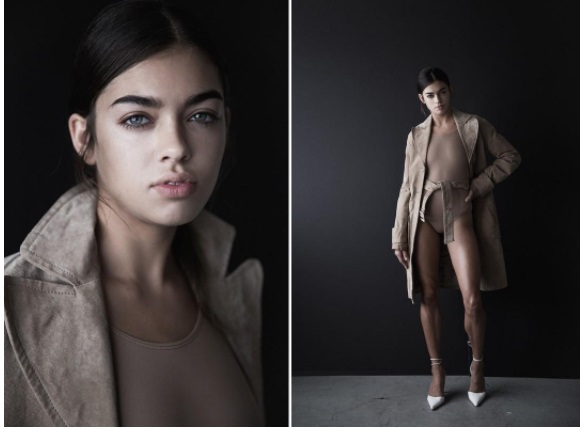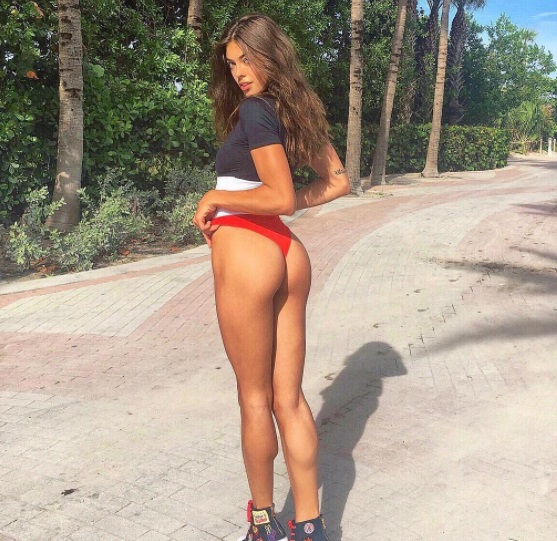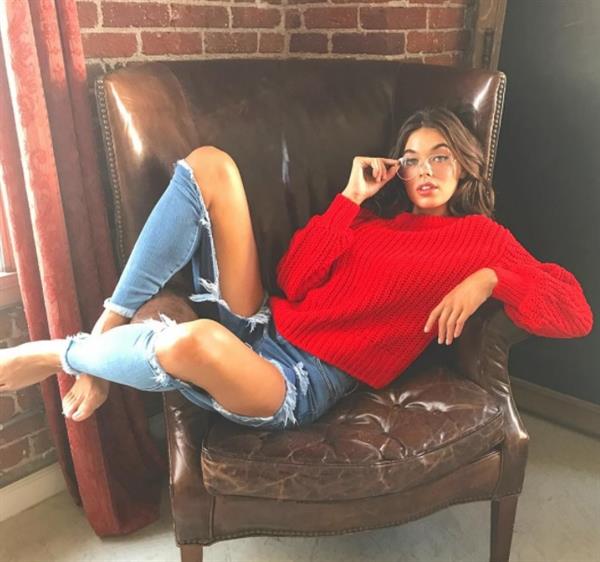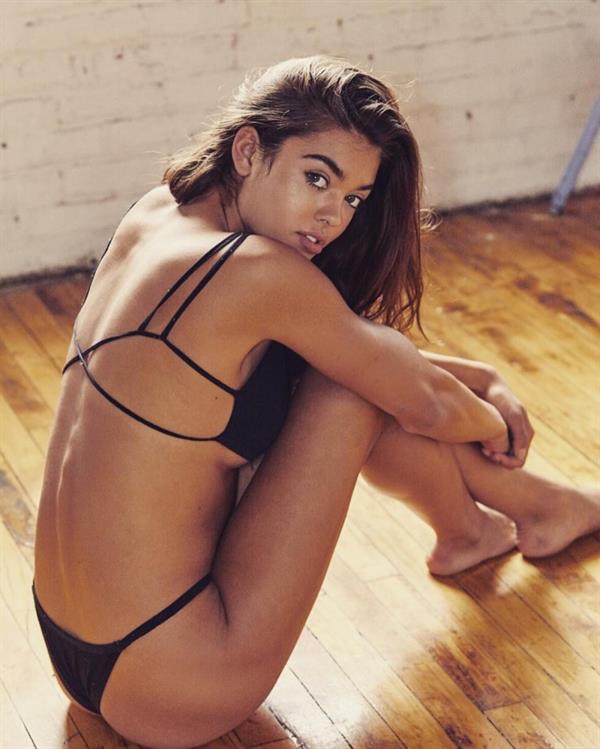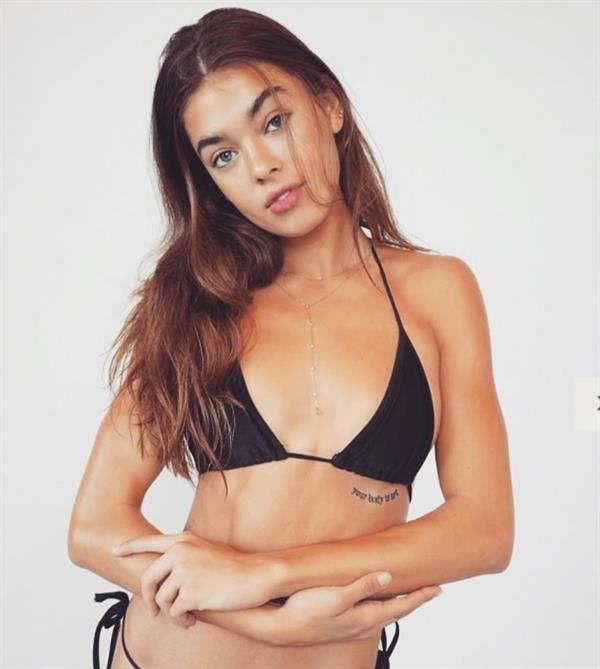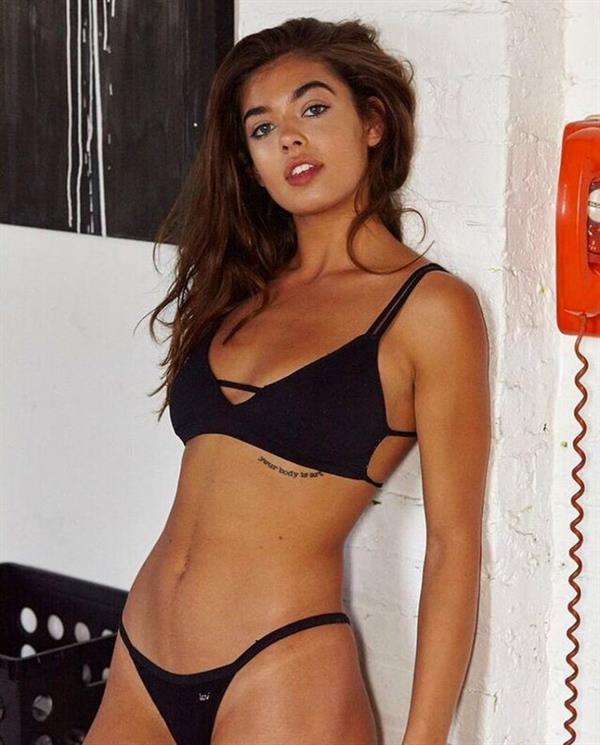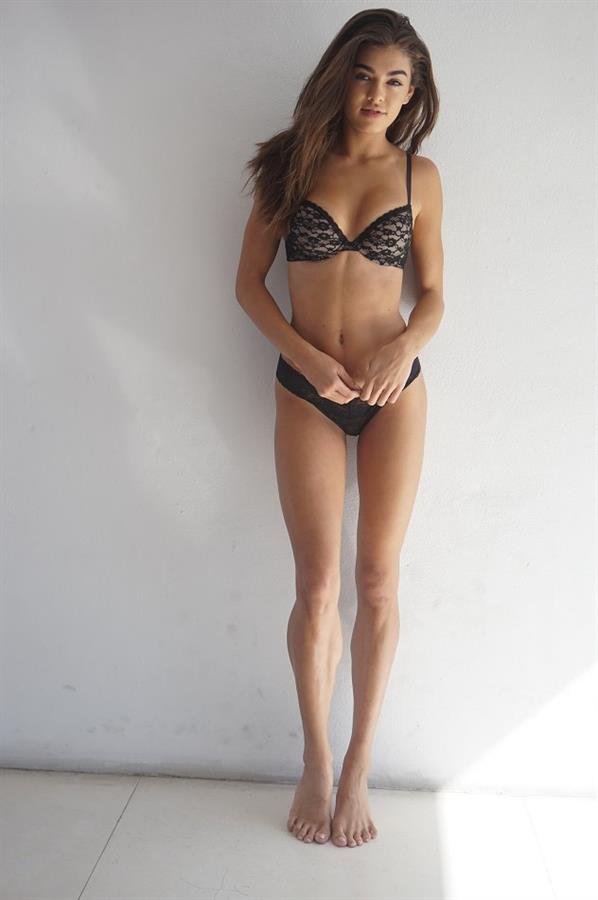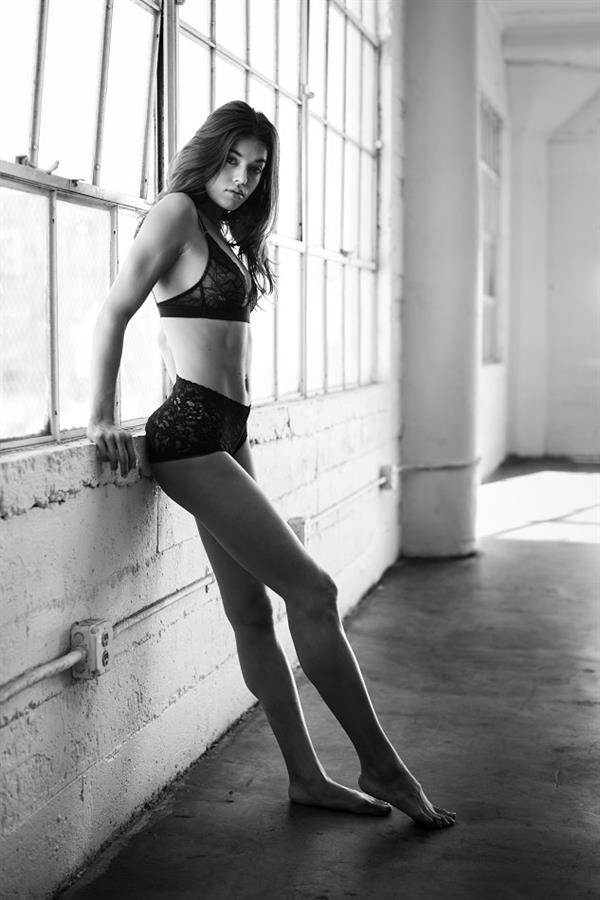 Oh yeah… here is the video we promised