Mom and model Rachel Mortenson was never selfish in sharing her bikini pics.  In fact, her Instagram feed looks like a swimsuit catalog because of how regular those bikini posts are.  We're not complaining though.  It's always a delight to see her making sultry poses in skimpy bikinis.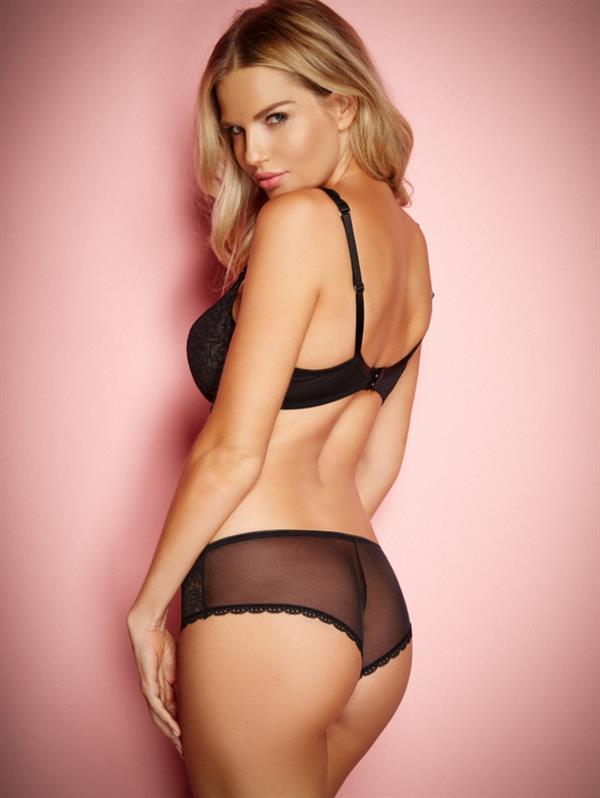 Rachel Mortenson's Background
The 33-year old model was born in New Jersey but was raised in a small town in Arizona called Coolidge.  She currently lives with her family in Austin, Texas where she spends most of her free time.  She's a single mom with a 11-year old daughter.  Before she became a model, she worked as a waitress at Hooters and later worked for her father's jet-fuel company.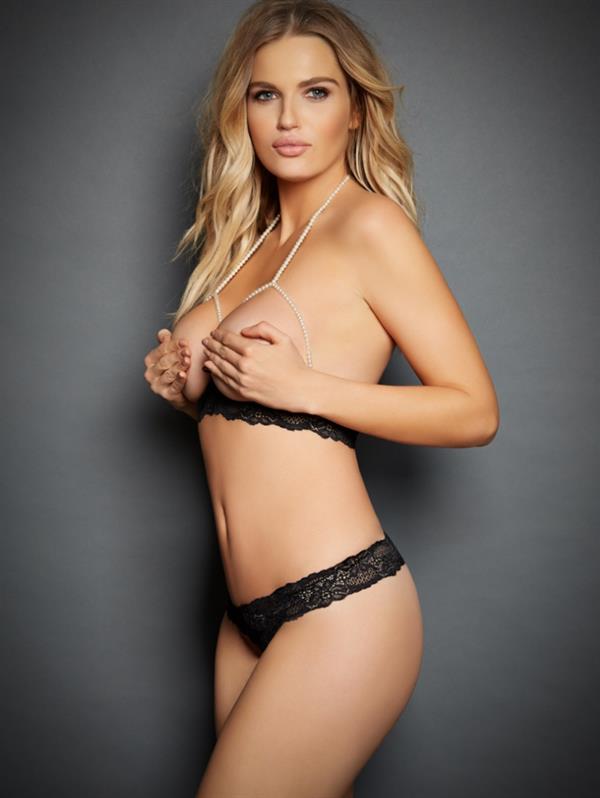 Rachel Mortenson's Modelling Journey
Mortenson never planned on becoming a model.  She was already 26 when she started modelling after realizing she didn't want to be working in a male-dominated workplace.  She created her portfolio and submitted it to Ford.
After joining Ford, she signed up with Wilhelmina Models and immediately booked four castings in Miami and an ad campaign for a lingerie company in Hollywood.  She even shot a Carl's Jr. commercial with former NFL wide receiver Terrel Owens.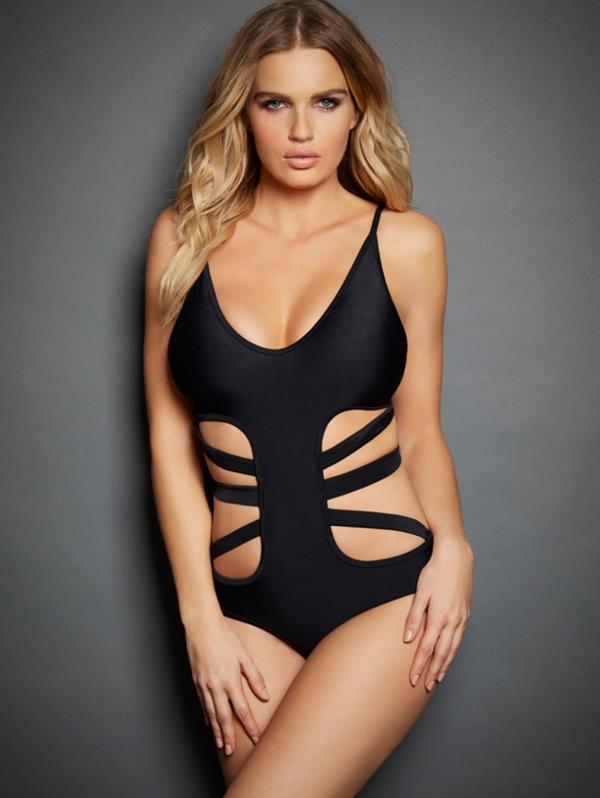 When asked how she's feeling with all her bookings despite starting late, Mortenson said: "Sometimes I feel like it's ridiculous that I'm almost 30 with a daughter and I'm a model on these shoots with girls who are 18 and 19."
"It's interesting, the dynamics on shoots, but I've never felt the competitive thing on the set.  I'm just not mentally there in my life anymore; I'm past that."
She also landed on the cover of Playboy magazine in 2014 and modelled for Guess, Inc.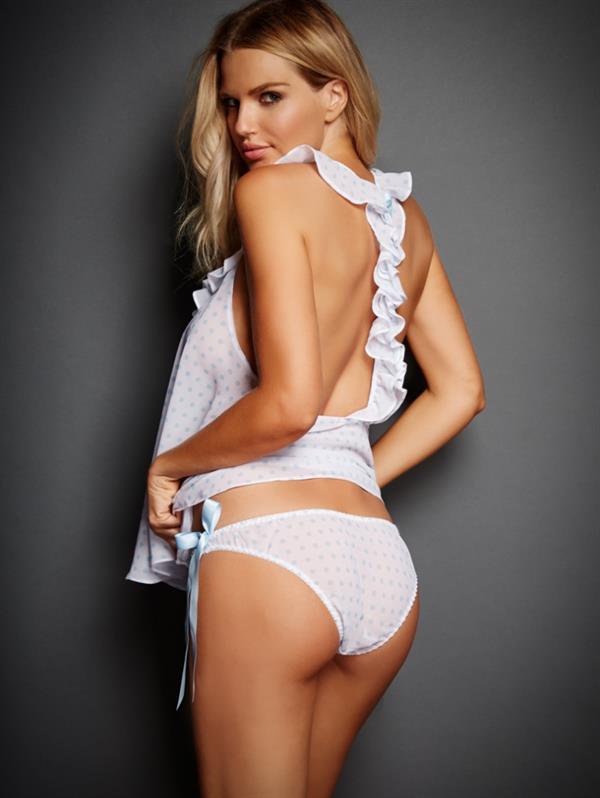 Rachel Mortenson's Craziest Photoshoot Ever
Mortenson recalls her craziest shoot was one with Jon Hamm for Rolling Stone.
"He was lying by the edge of a pool and I was supposed to be floating right next to him.  They didn't heat the pool and it was winter.  It was so cold I couldn't breathe every time I was submersed, so every time I came up all these loud weird noises were coming out of me like gasping and choking.  It was pretty awkward and everyone was quiet and felt bad.  I felt like a drowned grunting beast in front of Jon Hamm."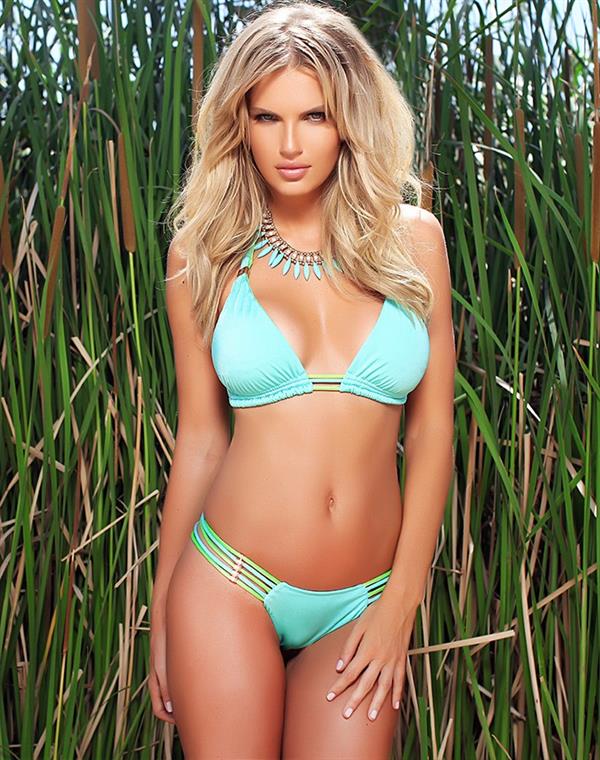 Despite that crazy experience, Mortenson still nailed the shoot and continues to work on different projects, even travelling regularly from and to Los Angeles.  She also accepts gigs from Germany, New York, Miami, and San Francisco.
Rachel Mortenson's Biggest Learning
Being in the modelling industry for less than 10 years, Mortenson knows she still needs to learn a lot.  At this point, she realized that it's never just about a woman's physical appearance or how beautiful she is in photos.
"It's not about being the prettiest, the youngest or the thinnest at this point, because trust me, I'm not," she said.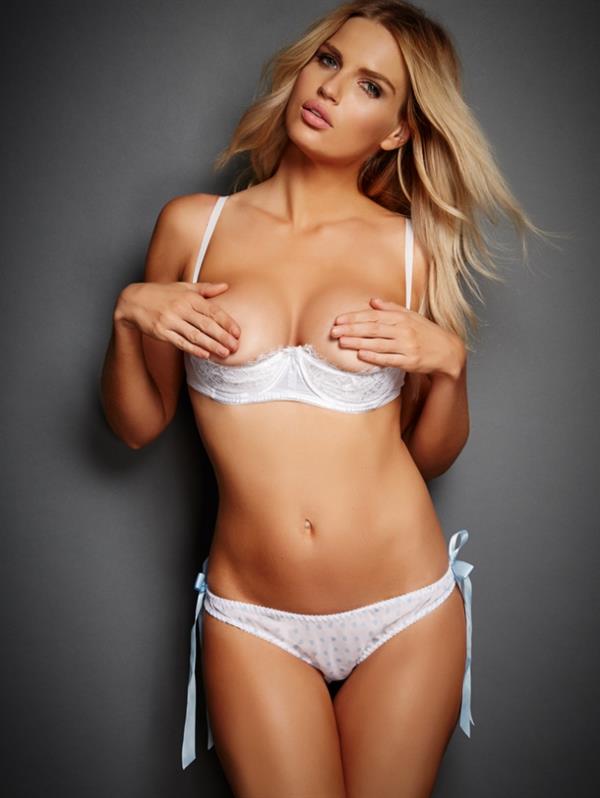 "People want to work with people who are nice, gracious and work hard. … I found success at almost 30, covered in freckles with bucked teeth and big boobs," she shared.
See some of Rachel Mortenson's sexiest bikini shots below and when you need more, go to her page:  Rachel Mortenson Pictures
Oh yeah… we mentioned Playboy that usually means there are nudes too.  Here they are: Rachel Mortenson Nude