Ahhh the looks of a goddess (watch the video at the bottom and you'll agree with us).  This woman here has it all.  A beautiful face, a celestial body, and an inspiring story.  Yup, you'd think Zeus is Julia's father and that she was born into a rich family in ancient Greece…  But nope!  She actually came from very, very humble beginning.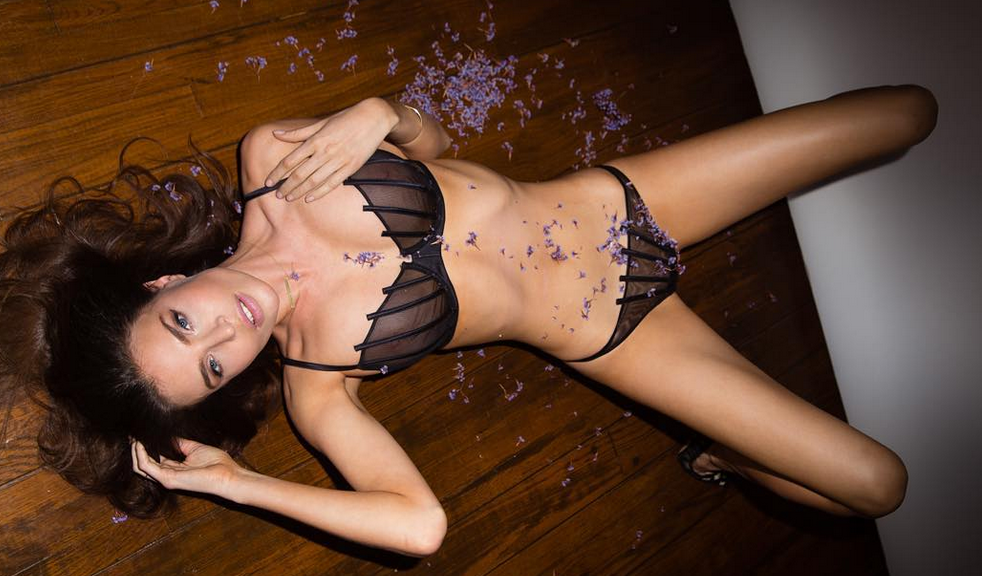 See? Her beauty is nothing short of a goddess'.
Who is She?
Julia Lescova is a Latvian supermodel who replaced Kate Upton as the face of Guess in 2011.  She has been featured in the pages of countless magazines  and she was Sports Illustrated's "Lovely Lady of the Day" on September 9, 2016.  Julia has also worked with the world's top designers like Marc Jacobs, Giorgio Armani, Vivienne Westwood, Mariela Burani, Piere Cardin, La pearl, and many others.  Julie has also appeared in the Dream Fashion tour where music artists, fashion designers/models, and beauty queens come together.
In 2011, Julia appeared on Esquire Magazine's "Me in My Place" series and in December of the same year, she was featured as the cover girl of FHM Australia and "Umm" Canada.  The following year, 2012, Julia graced the covers of FHM Russia.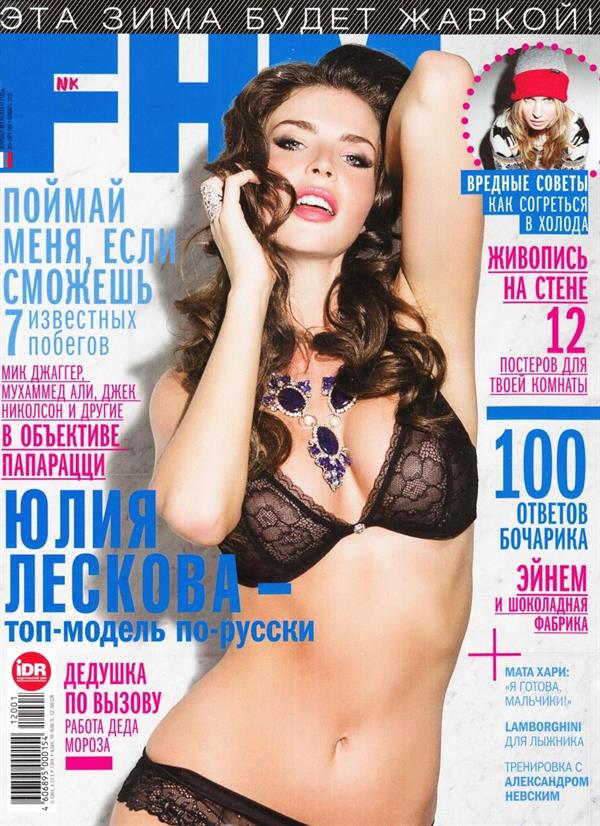 In 2013, Julia appeared on the covers of FHM France and FHM Latvia and in August of 2015, she appeared on the cover of Treats! magazine which was shot by famous photographer Antoine Verglas.  In October of 2015, Julia was featured on the covers of L'Officiel magazine in Ukraine and in the following month (November) she appeared in the Latvian version of the said magazine.
Julia Lescova's Early Life
Julia Lescova was born in Daugavpils (a small town just outside of Riga), Latvia on July 4th, 1985.  She was brought up in a struggling household.  Her mother and her older brother, Maxim (yup, we know) faced a lot of financial issues as they grow up.
"To this day, I don't understand how my father could have abandoned us.  How can any man abandon his wife and kids leaving them to starve and just disappear?" Julia said in an interview.  She then added, "I had a challenging upbringing and it wasn't easy to grow up with what I had and what I lacked…but it made me appreciate every single day and everything I have gained in life on my own."
Ever since Julia was little, she had always been passionate about dancing and performing.  Julia's mother was so supportive of honing her daughter's talents that when Julia turned 5, she wound up (even though broke) enrolling Julia in a ballet school.  When Julia turned 7, she began studying the piano and, even though Julia's a loner (according to her), she excelled in music and dancing.  She also studied ballroom dancing for years before setting her path into modeling.
Modeling Journey
Julia was discovered by a premier modeling agency in Latvia.  At only 16 years of age, she landed her first cover feature.  She became famous just after one year of modeling.  Julia then moved to Milan to pursue a full-time modeling career but she still continued her studies by traveling back and forth (Milan to Latvia).  She completed her schooling in just a few weeks time.
In 2006, Julia bagged the "Best model of the World" award in Turkey which led her into becoming an actress in her home country, Latvia.
Body Measurements
This blue-eyed goddess stands 5feet, 10 inches tall and she boasts 34B-24.5-35.5 vital statistics.
Julia Lescova Pictures
Check her out on Instagram for the latest about her.
Also, visit our Julia Lescova page for more of her pictures.