Whoa!!!  Just perfectly perfect!  Candice Boucher has got everything we look for.  Watch her video at the end, and you'll definitely agree.  She's got an exotic look, her body is amazing, and she's very talented.  She's someone we'd want to get stranded on an island with.  Just imagine building a hut with her (and she's wearing ripped clothes or a bikini)…  Okay, you probably won't be able to finish that hut but damn!  That would be a memory you'd take with you for the rest of your life…  which is probably not very long as you're on an island and you have almost 0 survival skills (yup, even in your imagination).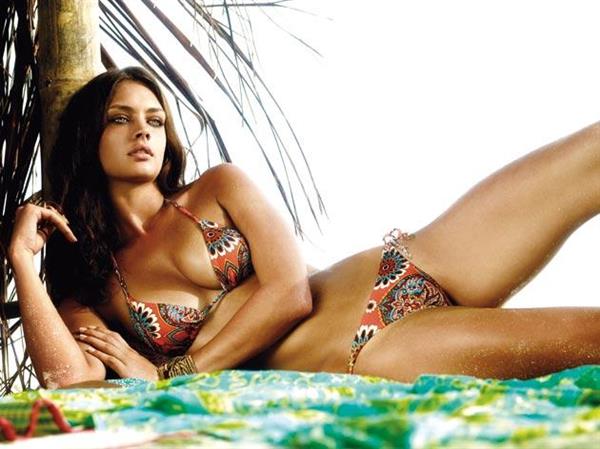 Who is She?
Candice Boucher is a South African actress and model who is best known for being on the cover of Playboy magazine's April 2010 issue entitled 'Undressed in Africa'.  She also graced the covers of FHM, GQ, Cosmopolitan, Elle, and in the 2006, 2008, 2009, & 2010 issues of Sports Illustrated.  She was also the cover girl of the October 2011 Issue of L'Officiel.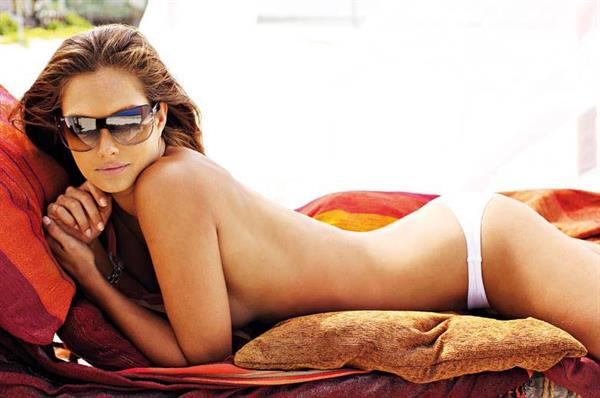 Candice worked for Outlaws Models and she appeared in ad campaigns for Fila, Speed, and is one of the faces of Guess Jeans and Intimissimi.  She also appeared in a music video for the song "I Love You Sayyoni" by Himesh Reshammiya.  She was in the main cast of the 2011 Bollywood film Aazaan.
Early Life
Candice Boucher was born on October 17, 1983, in South Africa.  She grew in Durban and she was a very shy girl during her school life.  Candice won the annual pageant when she was in her last year of high school.  Included in the prize for winning the said pageant was a photoshoot.  The photographer of that shoot recommended her photos to a modeling agency based in Durban.  With the encouragement of her parents, Candice signed with the said agency.  Right after that, she landed her first modeling stint with a South African clothing company.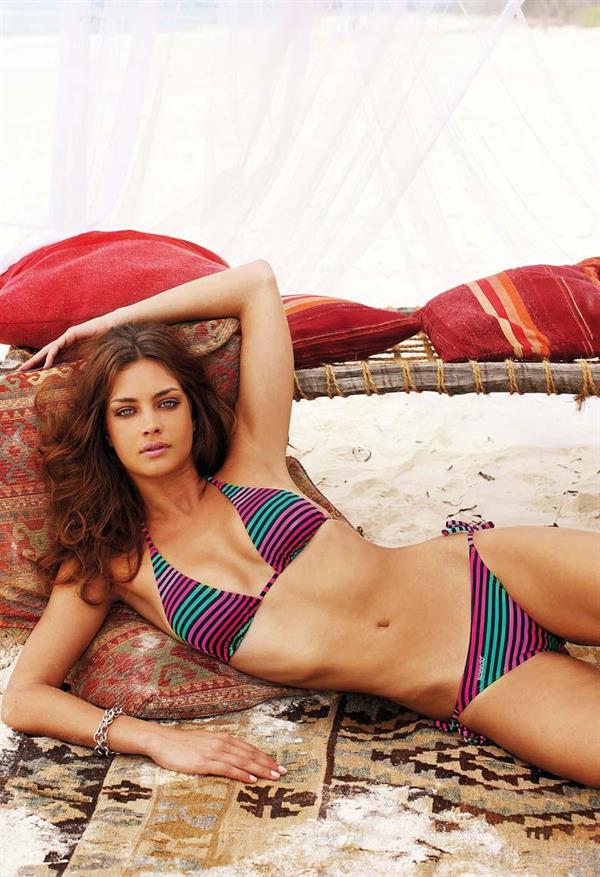 Candice Boucher's Body Measurements
This blue-eyed exotic beaut stands five foot, ten inches, and her vital statistics are 34-25-36.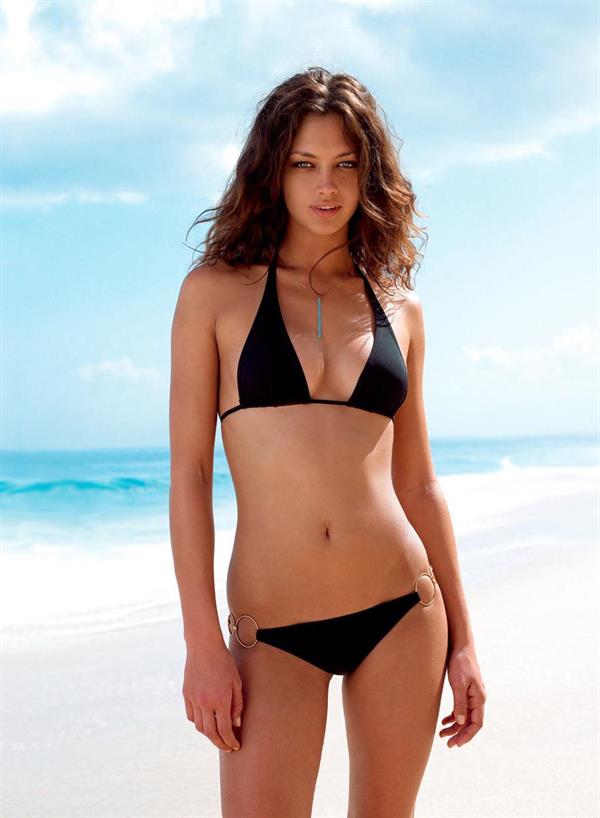 Trivia
Candice speaks Hindi (fluently) and her debut film "Aazaan" was released in 6 languages.
The producers had to hire professionals to train Candice in 'sand art' for her role in Azaan.
Before being cast in 'Aazaan', Candice and Prashant Prabhakar (Aazaan co-star) had worked together in a number of TV Commercials and videos.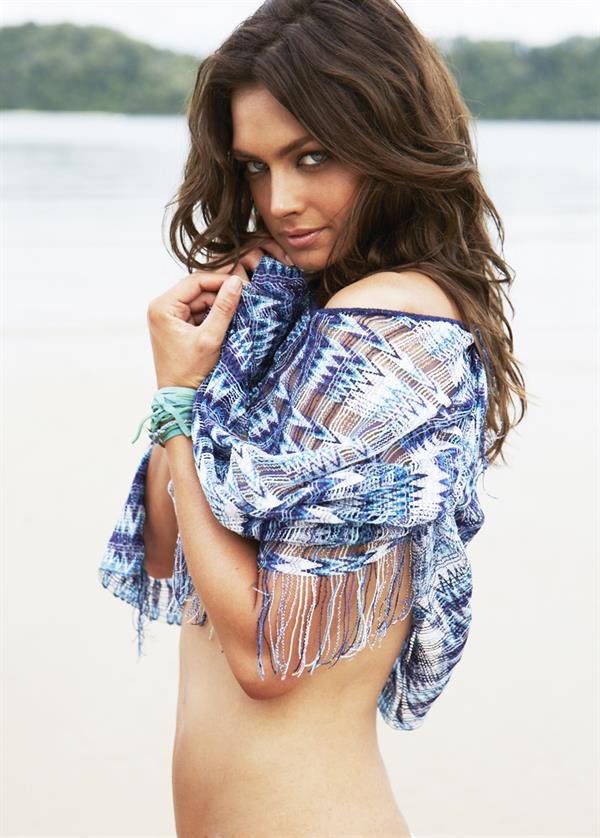 Candice wore a stunning outfit by designer Gavin Rajah when she walked the red carpet of the 64th Cannes Film Festival.
Now this one is a tearjerker…
Candice and her family donated her late husband's (her husband died in a tragic accident) organs to a person in need.  Helping someone from their loss.
Candice Boucher Photos
Follow Candice on Instagram for the latest about her.
Also, check our Candice Boucher page for more of her photos.
Oh, and here are a few nudes of her from.