Georgia Gibbs is quite a familiar face.  You might have seen this Australian beauty in Sports Illustrated 2016 casting call video.  If not, you can check it out below.  She's been a contestant in Australia's Next Top Model and was also a finalist in Miss Universe Australia 2014, where she competed against Tegan Martin.  Modelling and wearing bikinis are not new to her.  Right now, she's become one of the most in-demand Instagram models as she brings a different kind of sexy into every bikini she wears.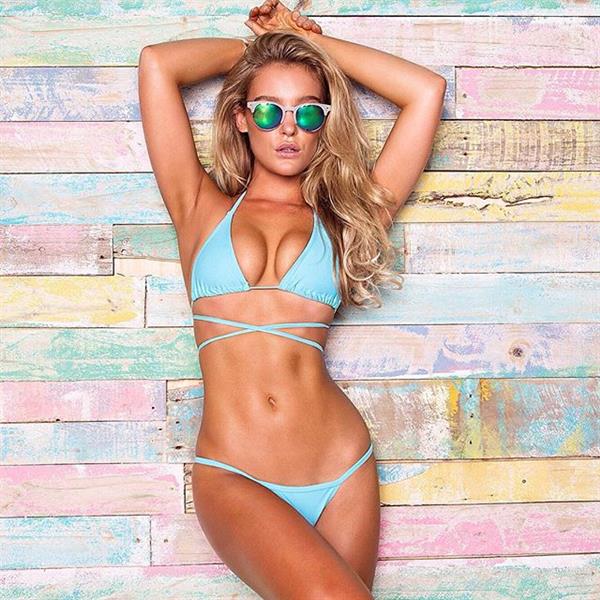 About Georgia Gibbs
Georgia Gibbs was born in Southern England but was raised in Perth, West Australia.  She enjoyed horseback riding and dancing when she was growing up.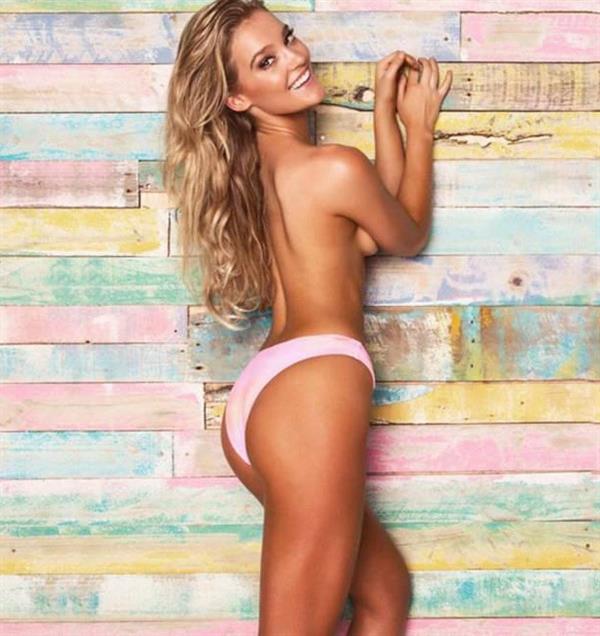 The 22-year old model was discovered in 2015 in Sydney, Australia while she was on a business trip.  She's been enjoying the perks and pressure of the industry ever since.
"I didn't actually plan to be a model.  It was just a wonderful opportunity I fell into and then I've been working hard ever since," she shares.
In fact, her original plan was to be a physiotherapist. "I began my studies and then transferred to Business and Journalism as I can study online and travel," she continued.
She was signed by Scoop Management Australia, Modelwerk EU, 2mgmt Los Angeles and Wilhelmina New York City.
Her Instagram Feed
Georgia's IG Feed is a paradise to those who wants to get a daily dose of inspiration. Her 390k followers don't just get behind-the-scene shots from her gigs or a snapshot from her beach getaways.  She also includes an arsenal of mantras to give out positive vibes.  So when you're checking out her account, be sure to read the captions as well.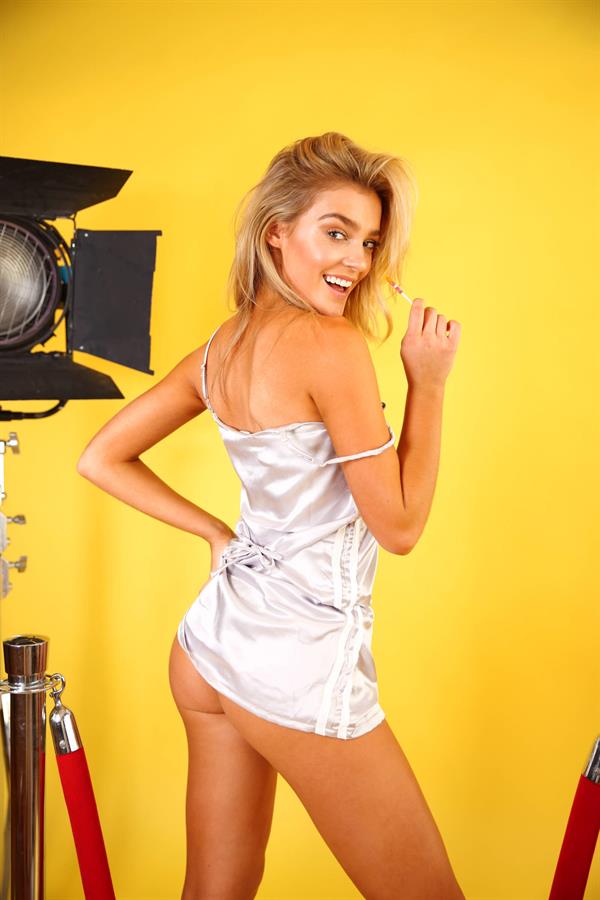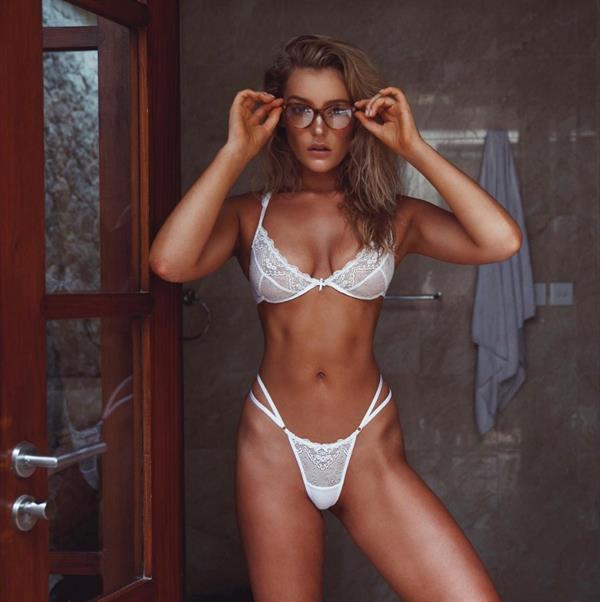 She also occasionally posts sweet stuff for her beau, Liverpool soccer player Danny Ings.  You can also catch some fun moments with her two puppies which she considers as her most prized possession. "My Golden Doodle puppies Daisy and Lewi – my boyfriend and I treat them like our babies."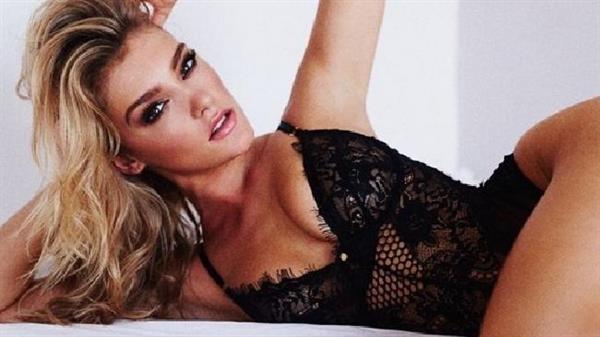 Gibbs may be travelling a lot for shoots and other modelling gigs, but she takes some time to read the comments.  She said, "I definitely read my Instagram comments and take joy out of removing any negative ones.  I do my best replying to any super sweet ones or questions!"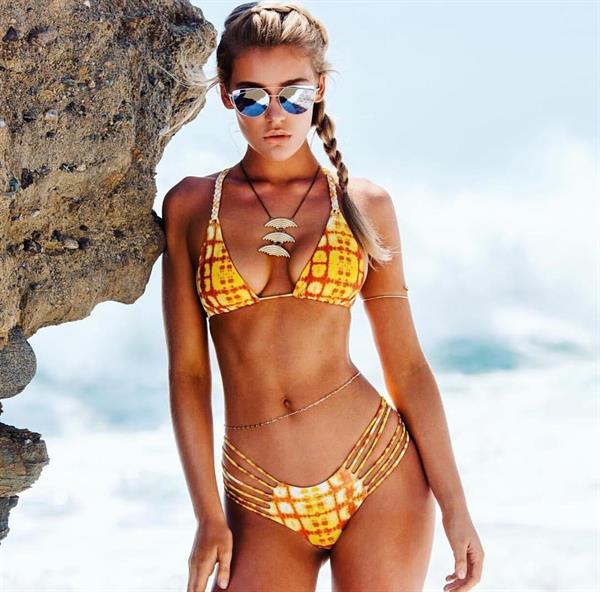 Her Instagram Page "Any Body"
Earlier this year, she made it to the headlines after being accused of photoshopping her size 16 bestfriend to make her appear smaller.  Appalled by this controversy, Gibbs and her bestfriend Kate Wasley created an Instagram page called Any Body where they post photos of women in all shapes and sizes.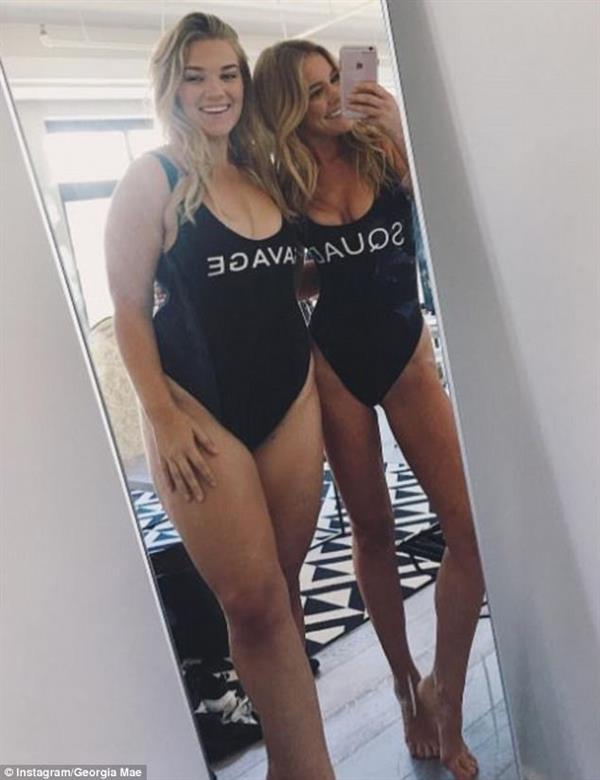 Their page is described as "Aussie models and bestfriends that believe beauty has no boundaries." In one of her posts, Gibbs said, 'The fact that a simple picture of two people together went so viral purely because of their body types shocked me…and @any.body_co was created because no one should have to deal with that and it shouldn't be acknowledged."
'All I see here is two women…not one 'skinny' woman and one 'curvy' woman, stop comparing everyone to each other and accept every person as beautiful in their own right,' she continued.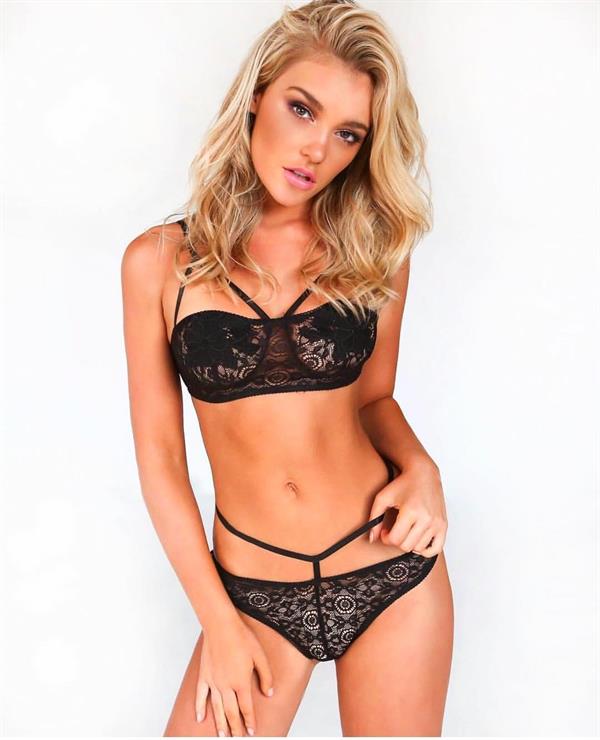 That wasn't the first time that Gibbs experience some body shaming.  When she was only 16 years old, someone said she was too big to model. "'When I was 16, I was told I was never going to be successful, not because I was the wrong size, but because I was the wrong shape – my legs were too muscular and my boobs were too big," she confessed.
Their page has now gained over 217k followers since March of this year.
See more of Georgi Gibbs ' steaming photos below.