The girl we're featuring here is a favorite of ours for like the longest time.  Jessica Gomes, in our (honest) opinion, is one of the hottest models out there.  Her looks, her body…  Man!  She's got that innocent yet naughty look that's so irresistible to mortal men.  And whether you're Asian or Caucasian or even a crustacean (or from any part of the world or from any race), you'd find her hot.  It's like she's the result when you mix all the beautiful women in the world…  Just look at her.  You can disagree if you want to but…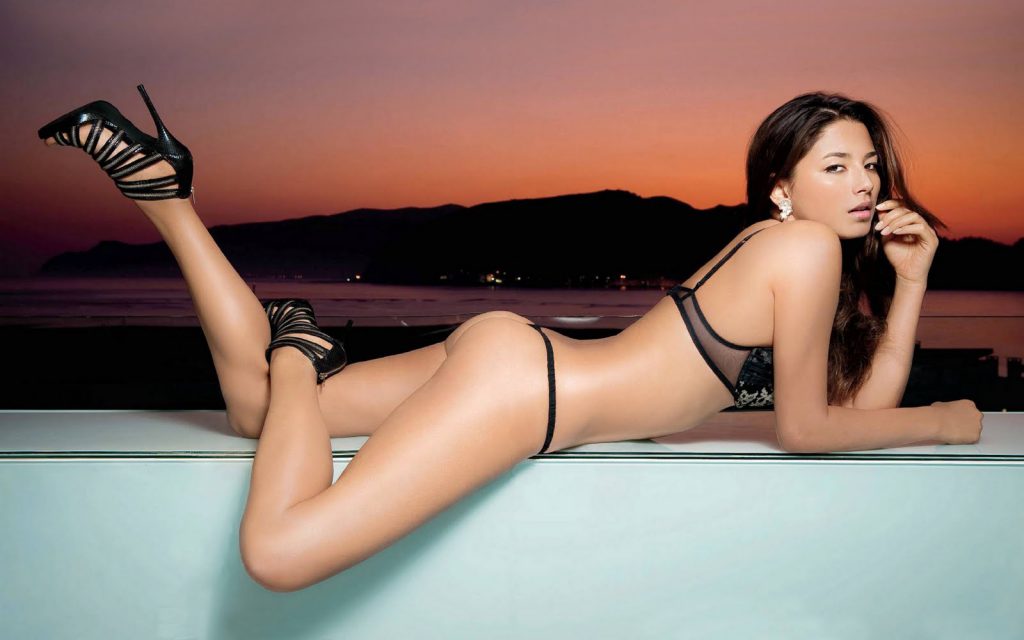 We don't think you would.
Who is Jessica Gomes?
Jessica Gomes is an Australian model and reality TV star who has appeared in ad campaigns for DKNY, Levi's, Motorola, Garnier, and Urban Outfitters.  Her Chinese-Portuguese heritage has made her popular in the Asian market.  She has a fan base in South Korea and she has appeared (and enjoyed success) in South Korean advertising campaigns such as Hyundai Sonata (2007) and LG Cyon Bikini Phone (2008), in which she promoted the split screen phone while wearing a split err two-piece bikini and with a tagline "Touch the Wonder" (oh yeah).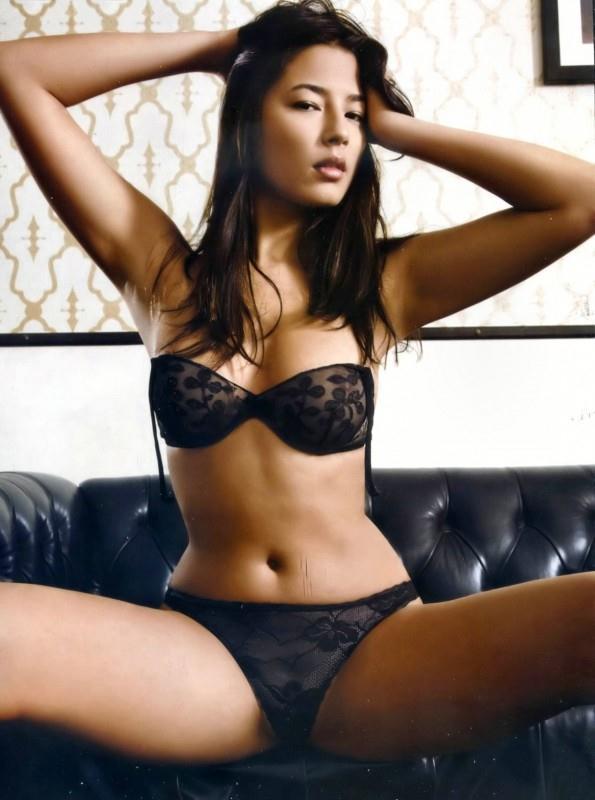 Jessica is listed at #34 (2012), #8 (2013), and #94 (2014) in AskMen's international poll of 'World's Most Desirable Women'.  She also bagged the 25th spot in Maxim's Top 25 Hottest Females of 2012.  Jessica was also at number 8 in Maxim Australia's Hot 100 (also in 2012) and at number 6 the following year (2013).
But Jessica Gomes is perhaps best known for appearing multiple times in
Sports Illustrated Swimsuit Edition from 2008 up until 2015.
Jessica also appeared in 2017's "Once Upon A Time In Venice" along with Bruce Willis (which she had a nude scene with) and Jason Momoa.
Early Life
Jessica Gomes was born on September 25, 1984 (some say it's 1985), in Sydney but she grew up in Perth, Australia.  She is the daughter of a Portuguese father, Joe Gomes, and a Chinese mother, Jenny.  Jessica had a "semi-rural tomboy childhood" and she's the youngest in the family (two older sisters, one older brother).
Jessica's (Modeling) Journey
Jessica's mom persuaded her into starting a career in modeling.  In 1999, when Jessica was just 13 years old, she enrolled at Linda-Ann Model Academy.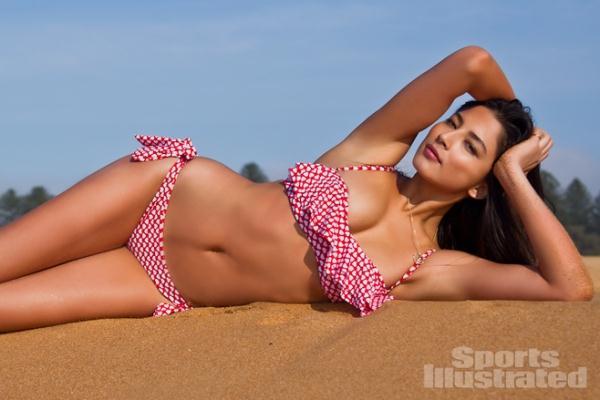 In 2004, Jessica signed with IMG Models and she began modeling in Asia (Tokyo, Seoul, Hong Kong, Shanghai, and Beijing).  She also appeared in a number of TV commercials in Asia (particularly South Korea).
In 2008, Jessica made her debut in Sports Illustrated Swimsuit Edition.  The following year, 2009, she started an acting career.  Jessica appeared in the Australian miniseries, Bush Patrol.  The same year, she also starred in a reality TV show titled My 'Name is Jessica Gomes'.
Trivia
Jessica is now based in Los Angeles, California and is currently (since last year) in a relationship with Australian actor Xavier Samuel.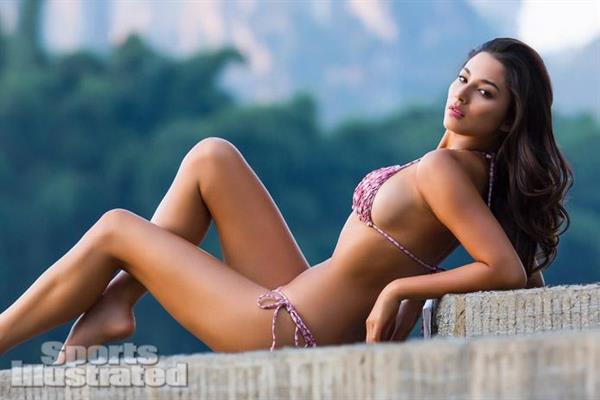 A day before Heath Ledger's untimely death, Jessica dined with the Academy Award Winner in New York.
She has appeared multiple times in South Korea's version of Dancing With the Stars.
Body Measurements
This sex symbol (she is) stands 5 feet, 9.5 inches tall and has a 33-23-35 body statistics.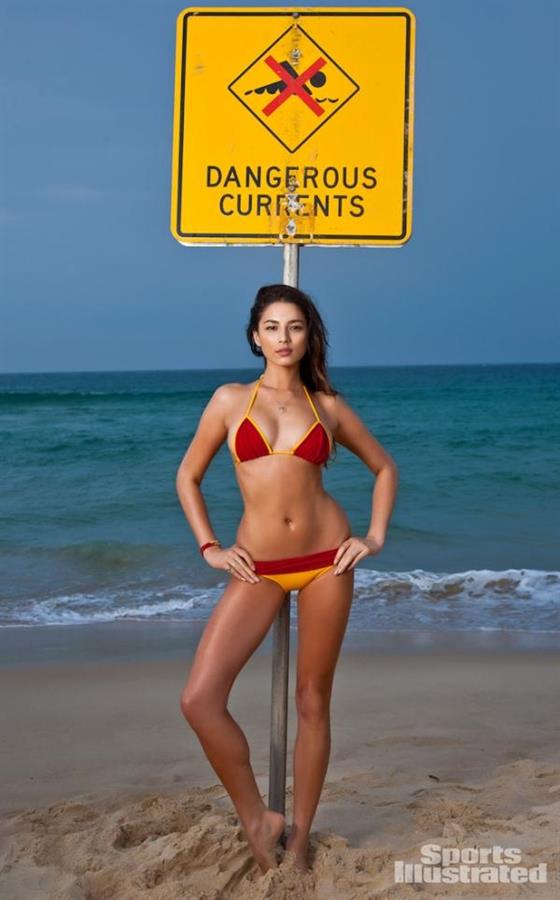 Dangerous currents meet dangerous curves.
Jessica Gomes Photos
Follow her on Instagram for the latest news about her.
Also, do check out our Jessica Gomes page for more of her photos.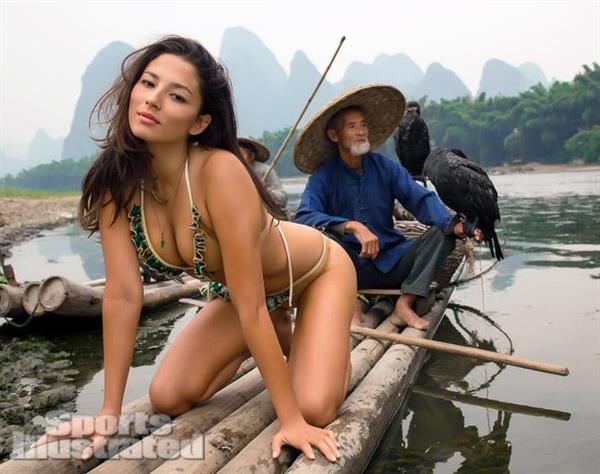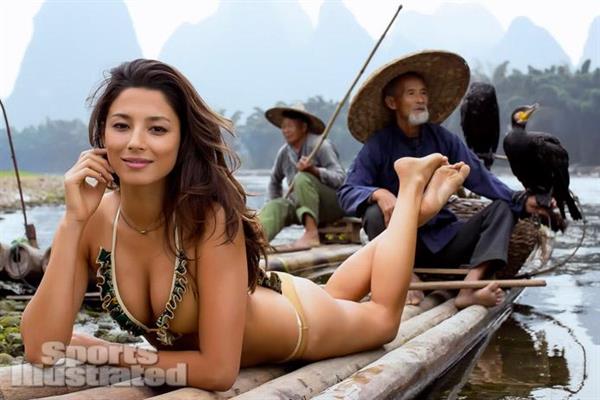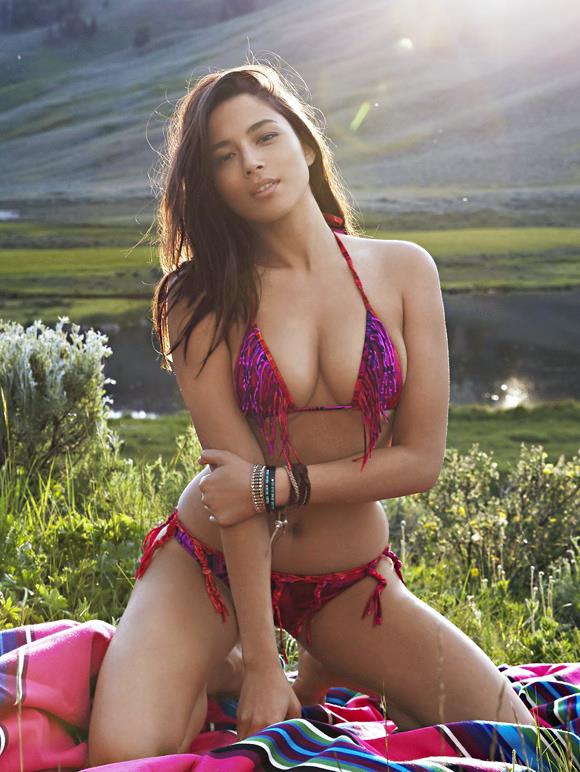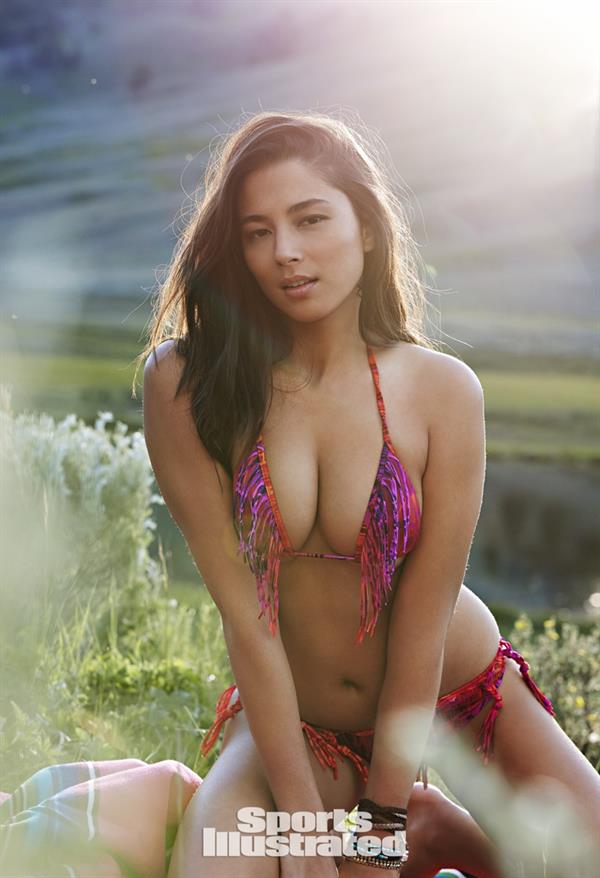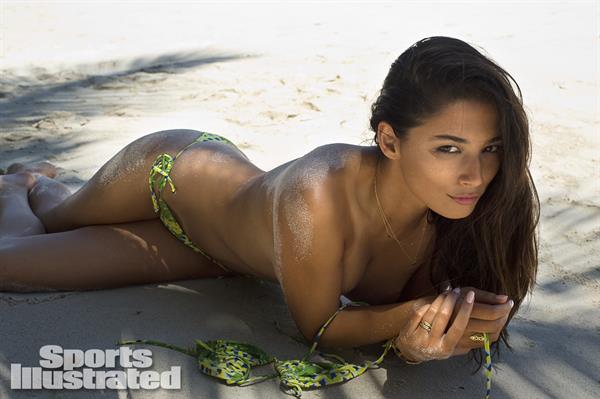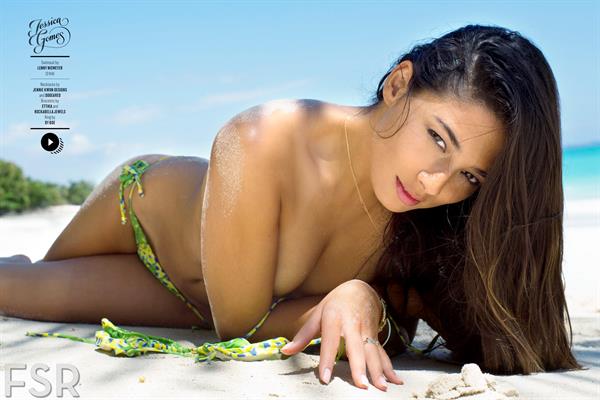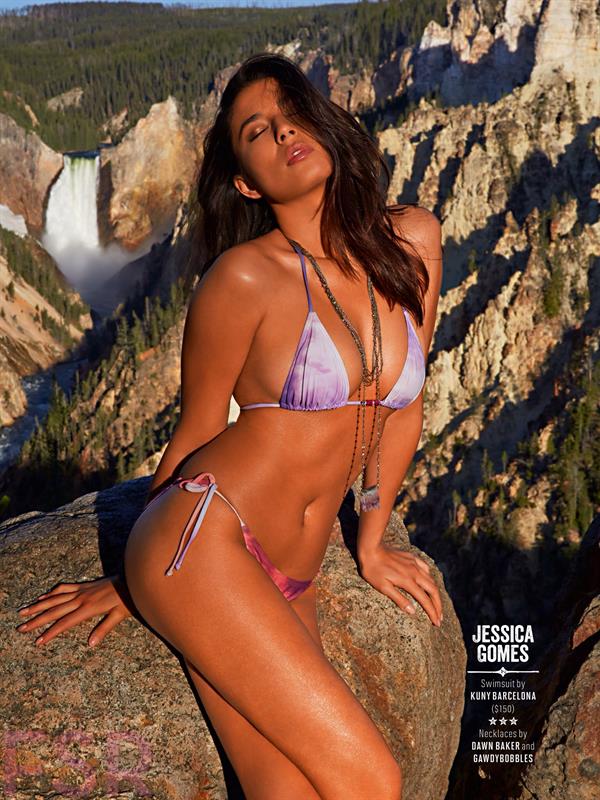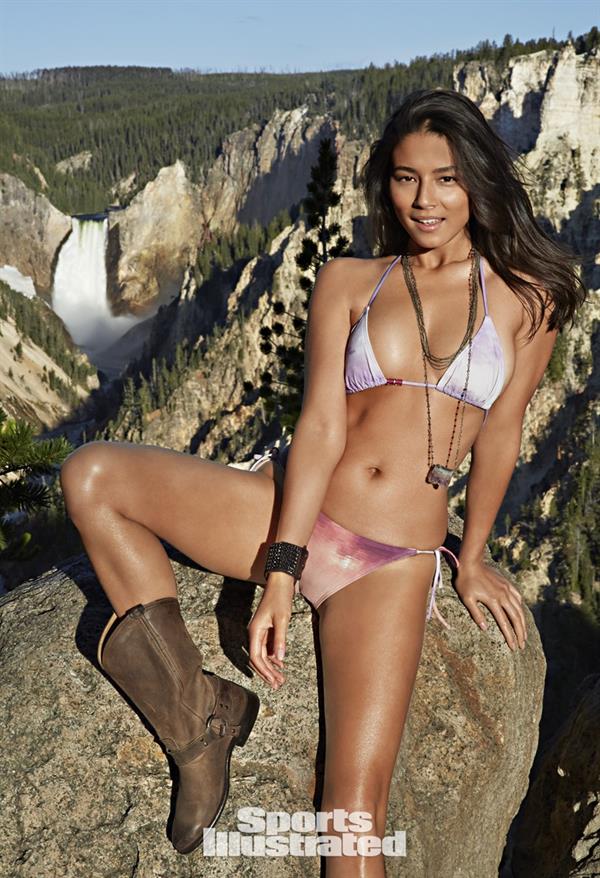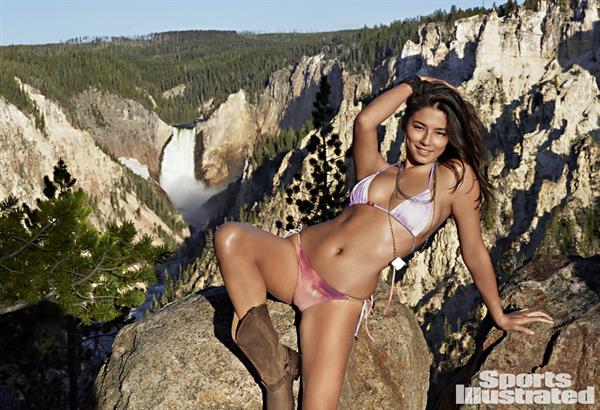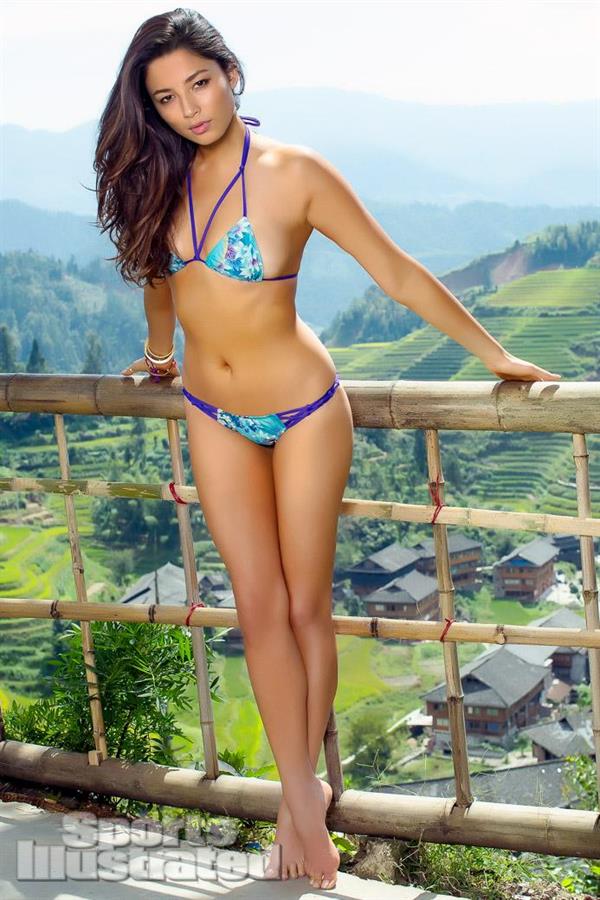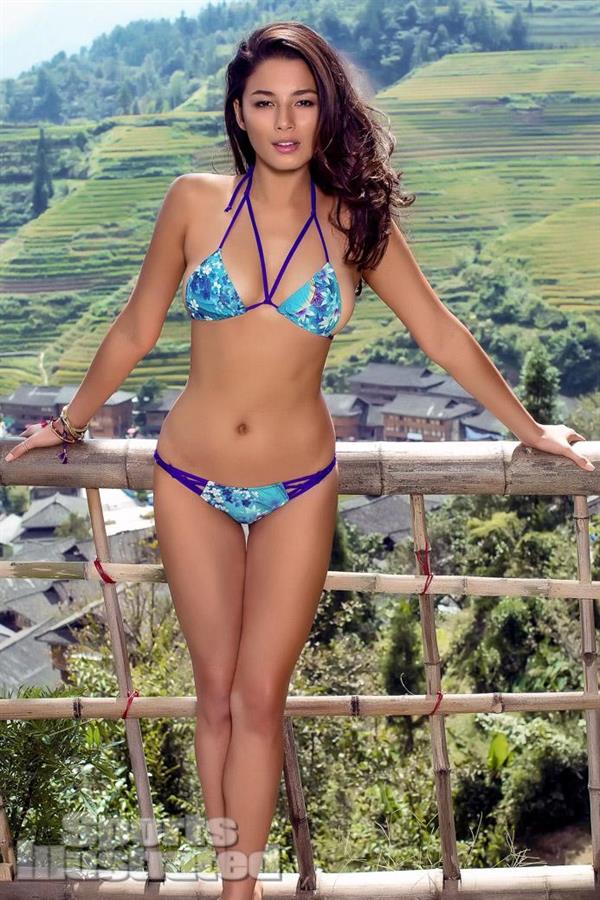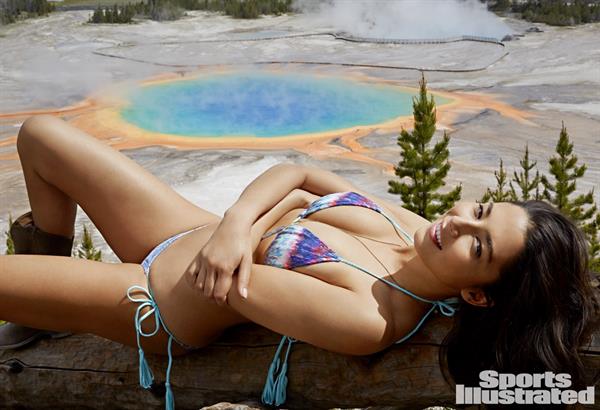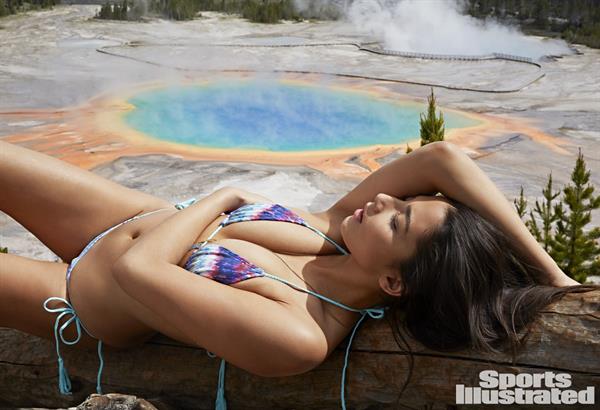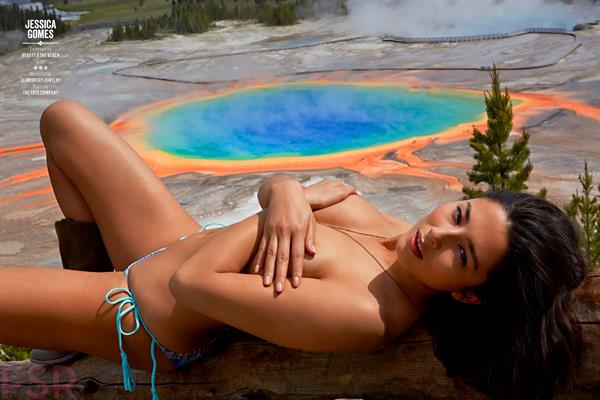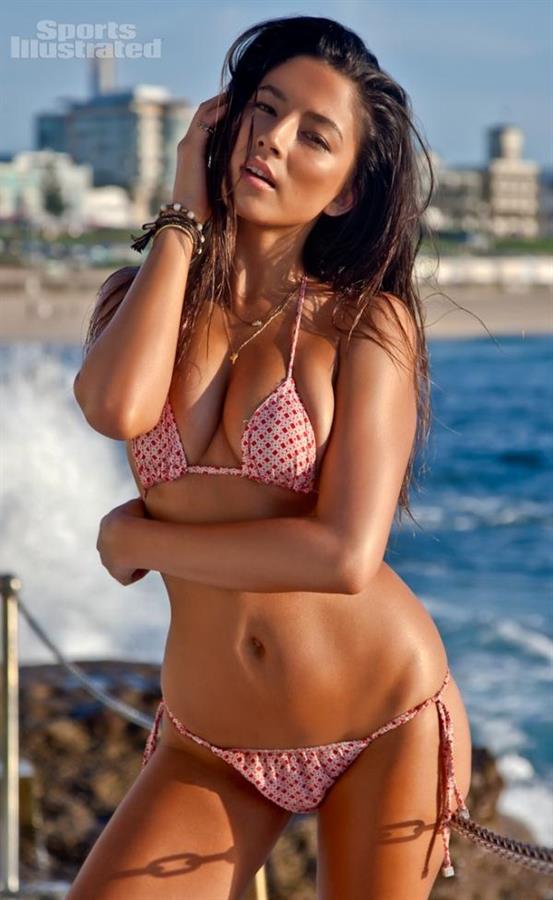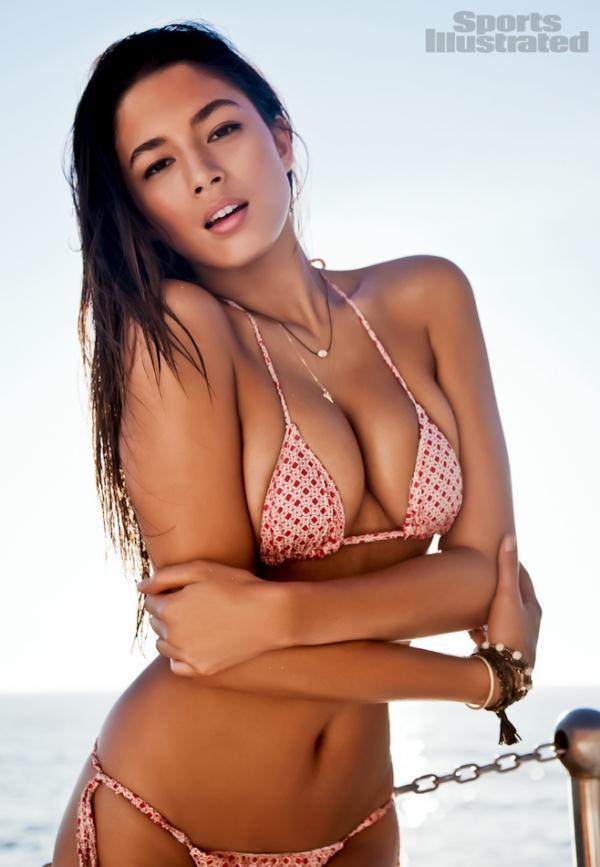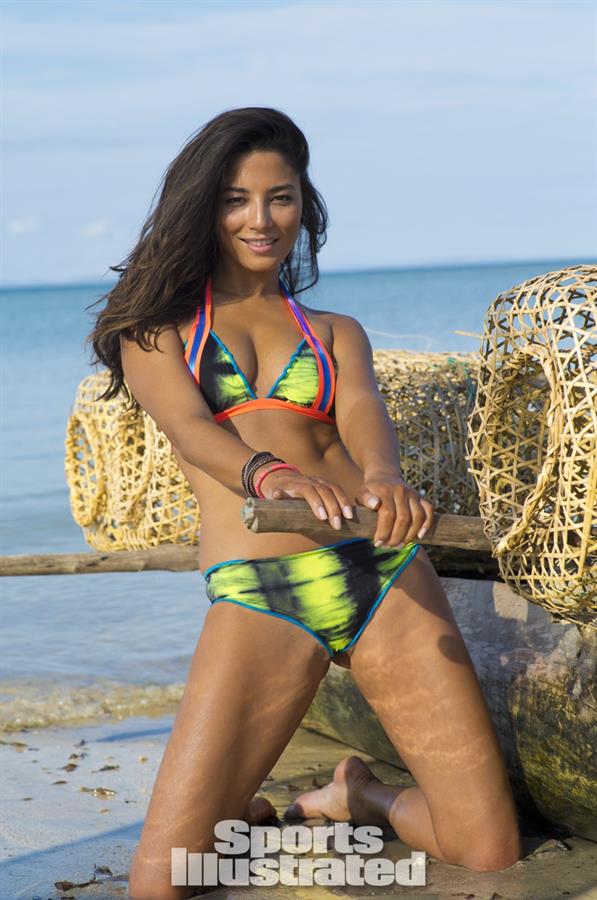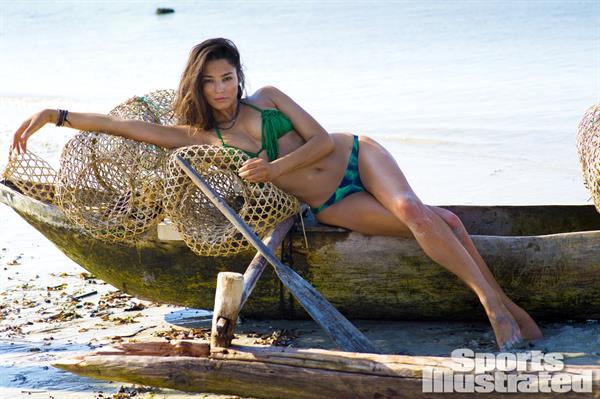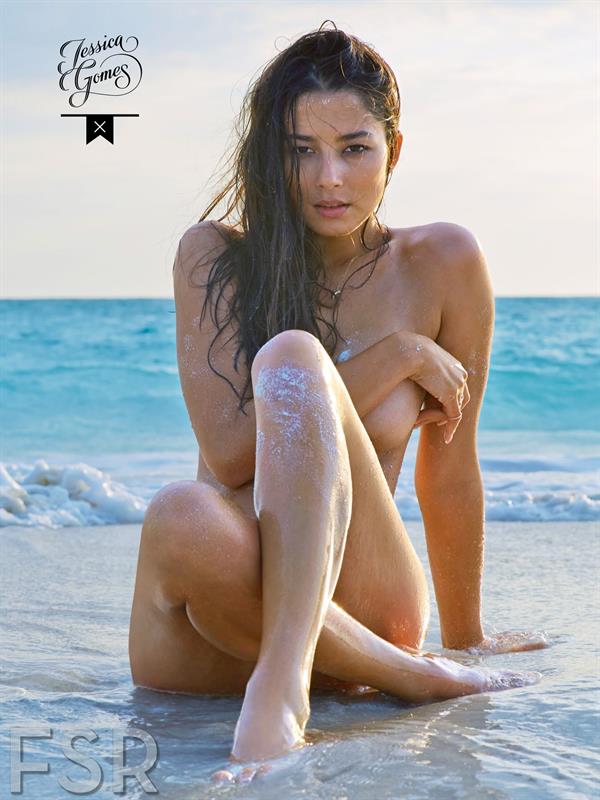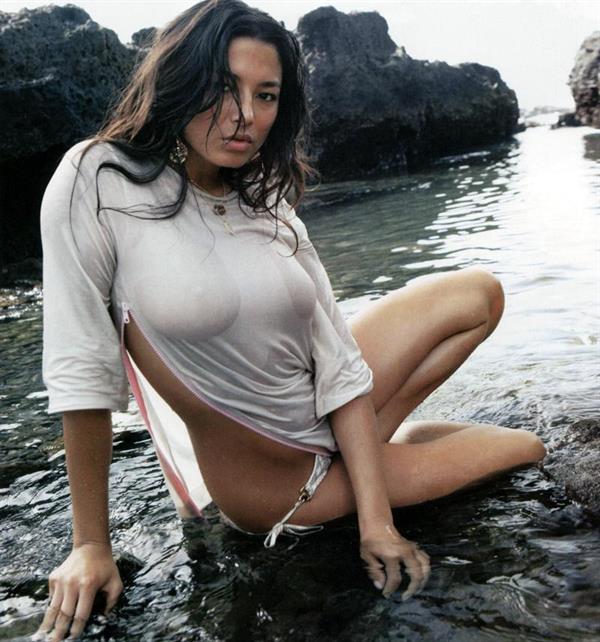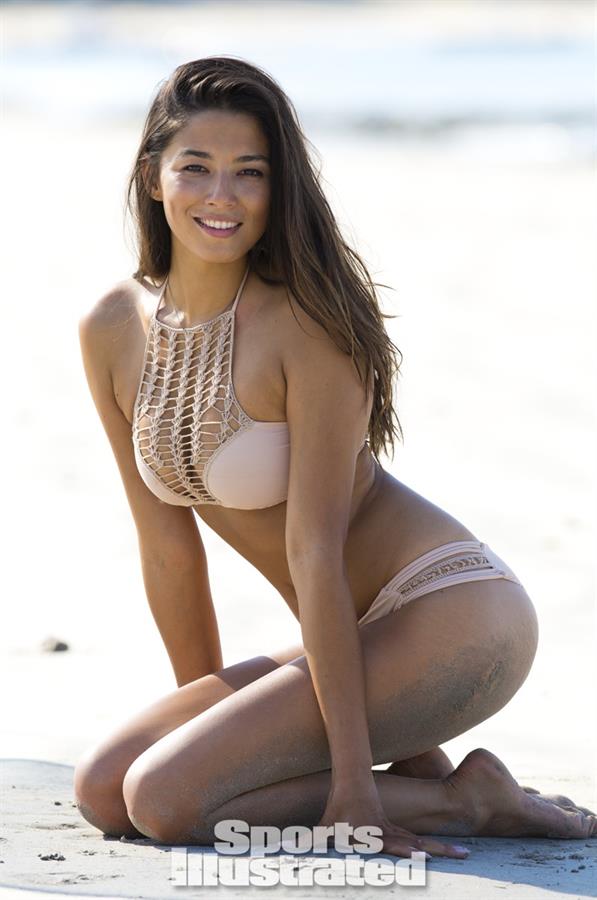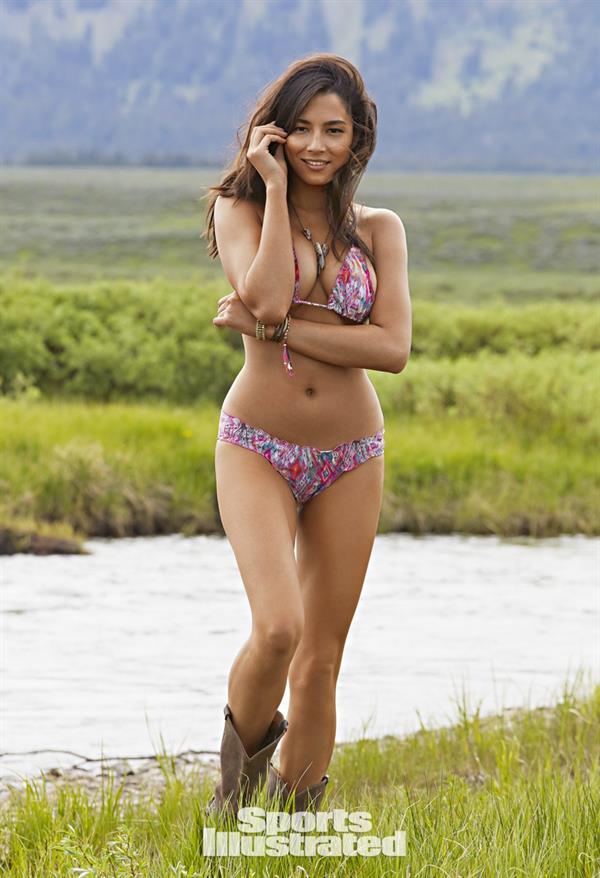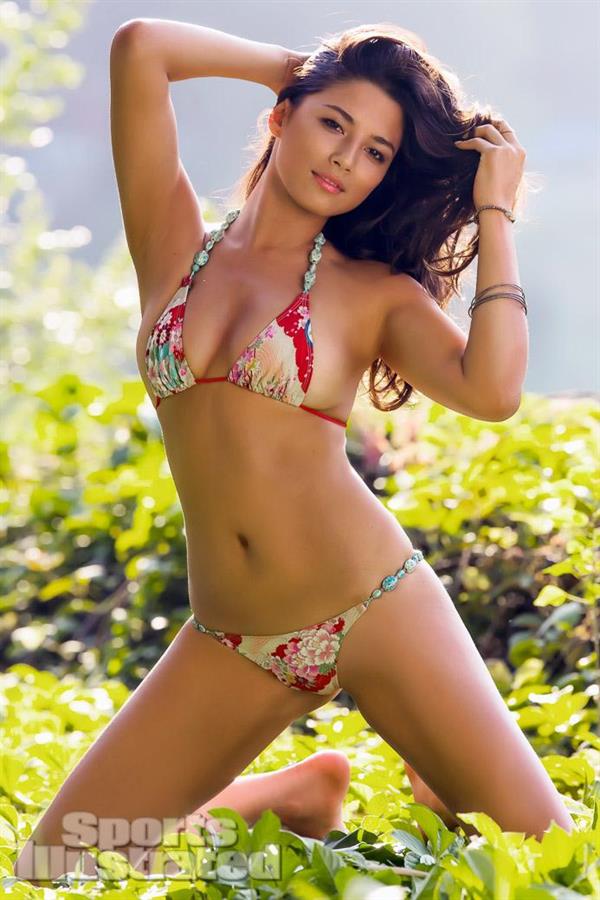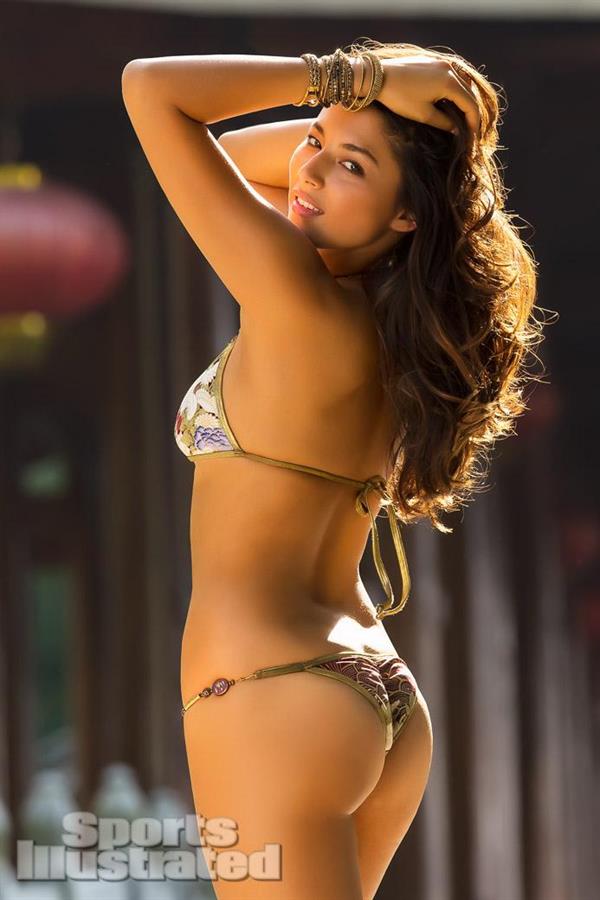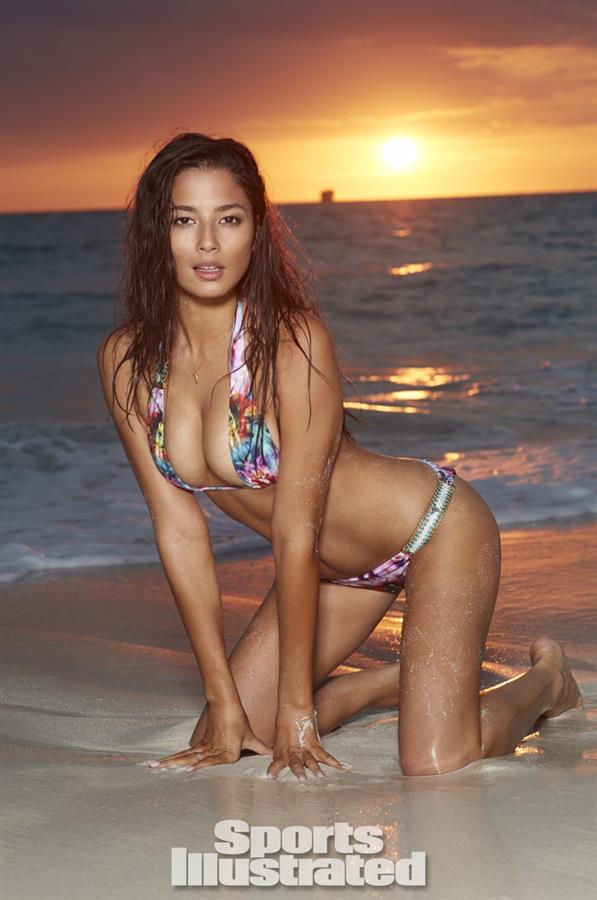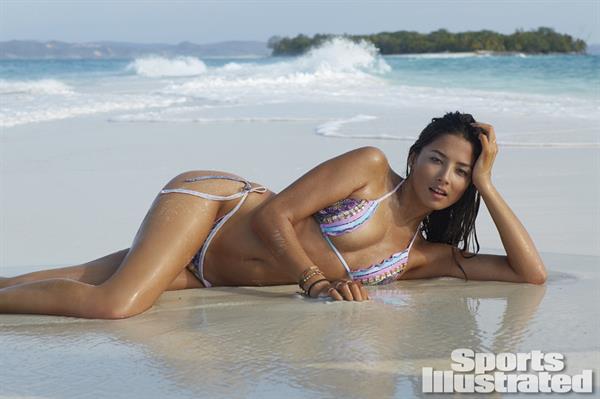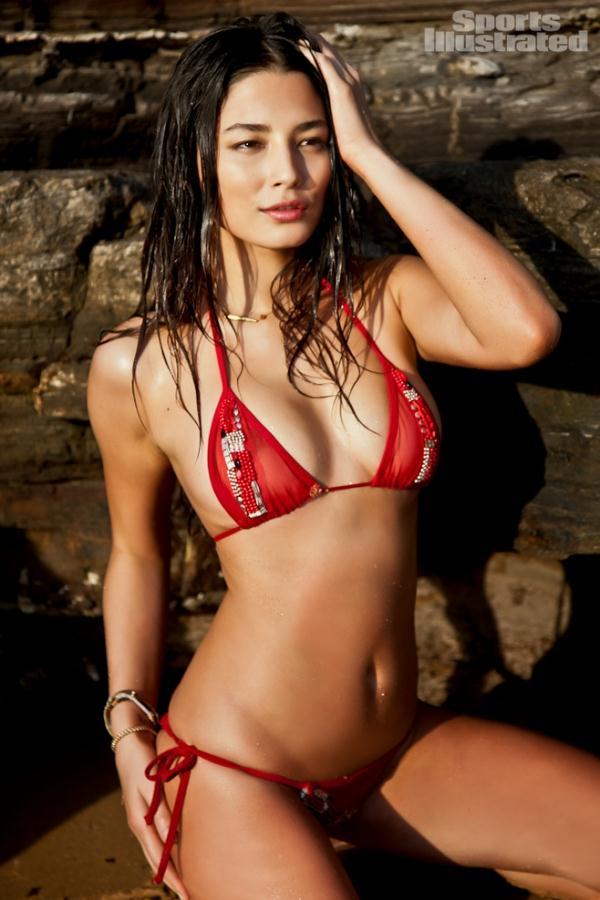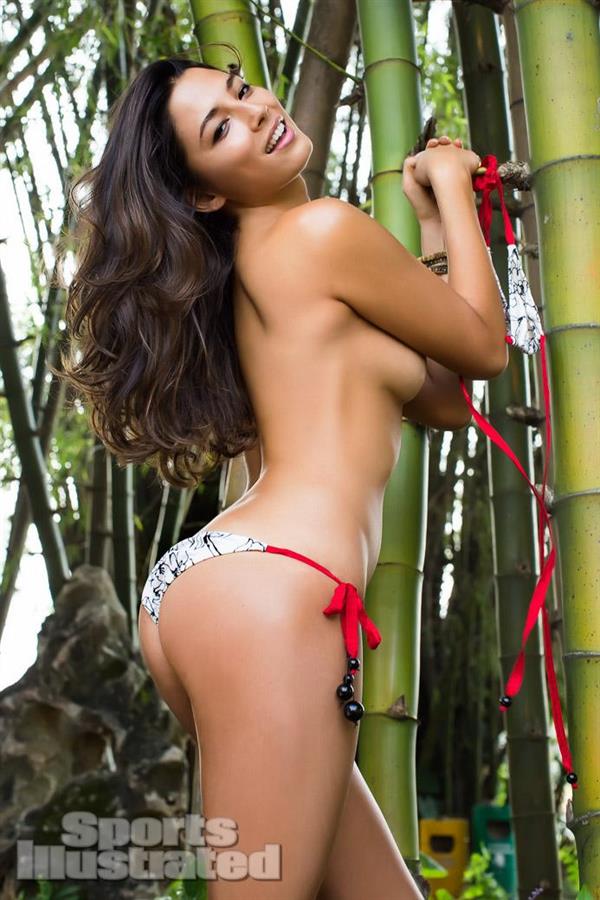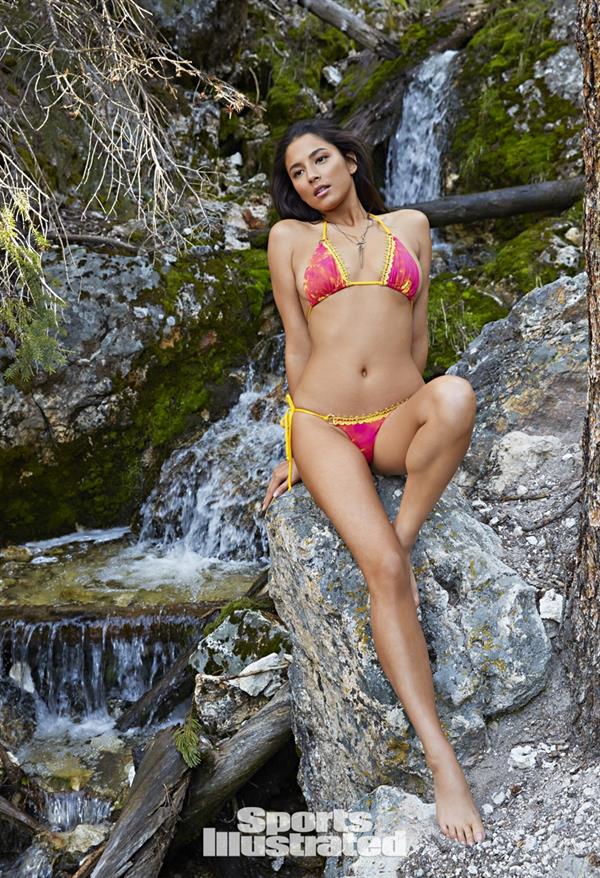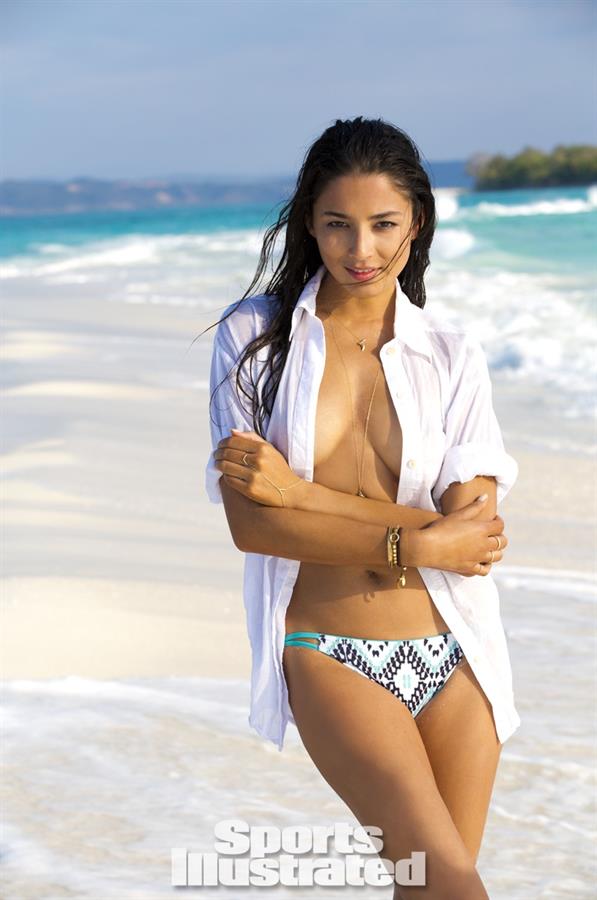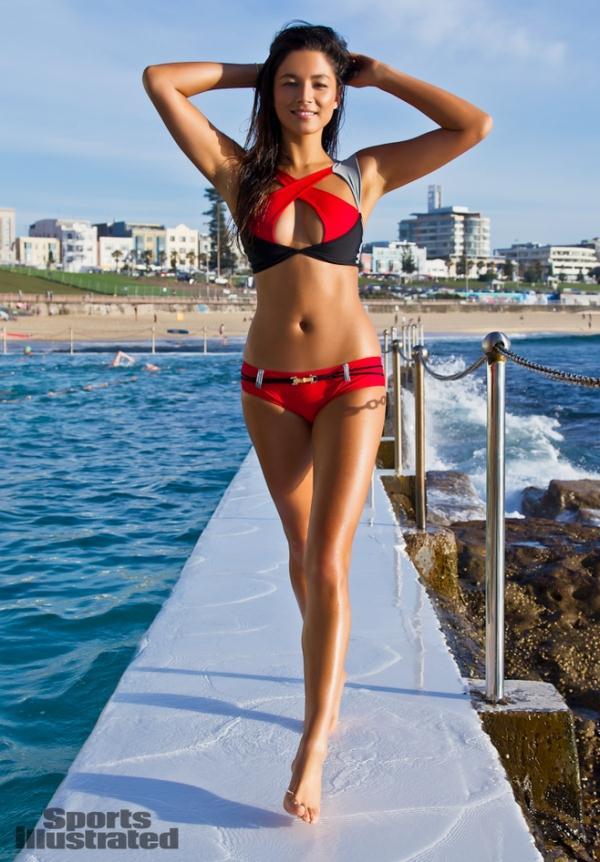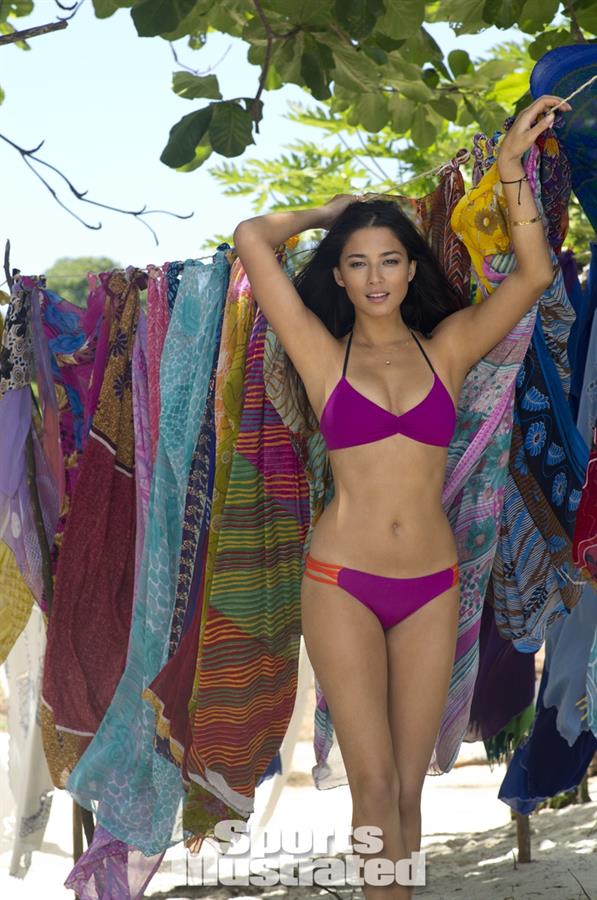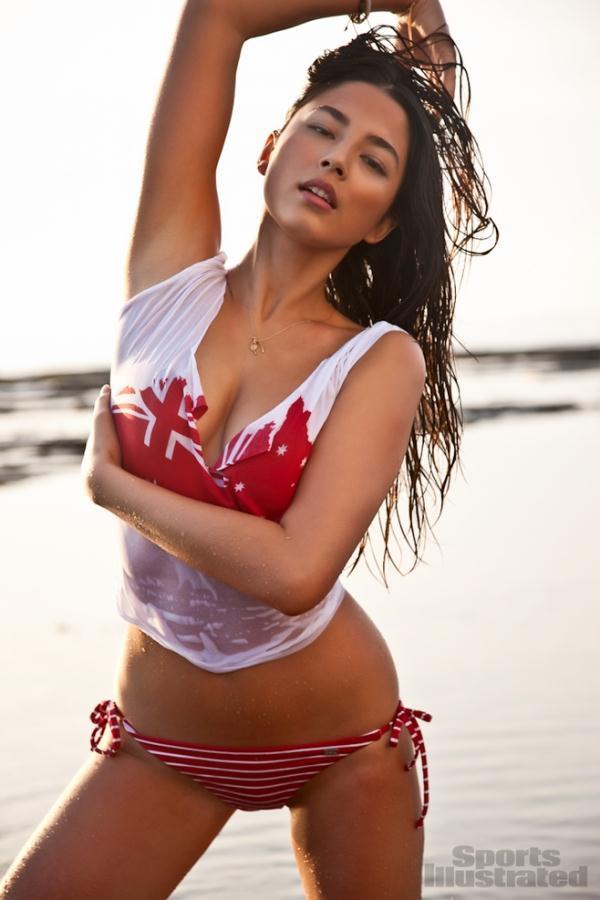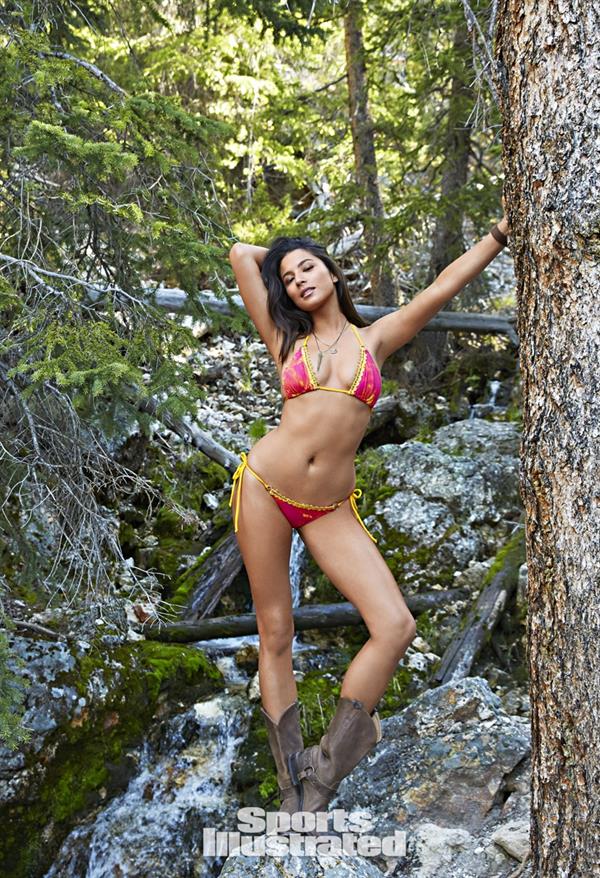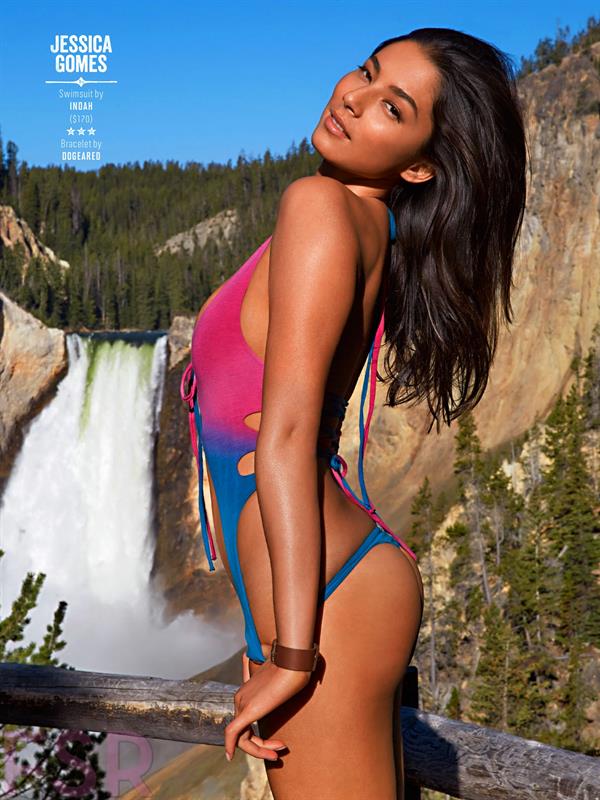 Before we watch her hot video, here are a few of her topless/nude pictures…