Now this green-eyed bombshell is a sight to behold.  Clara Alonso is magical and she'll remind you of graceful fairies that fly around tranquil gardens.  Yup, childhood fantasies brought back.  Buuuut we're adults now.  And of course, our fantasies are no longer for General Patronage (it's R-rated now and most of the time, X).  So we brush that ole' fantasy off right away and we'll ogle at Clara Alonso's pics until we feel our pants get tighter.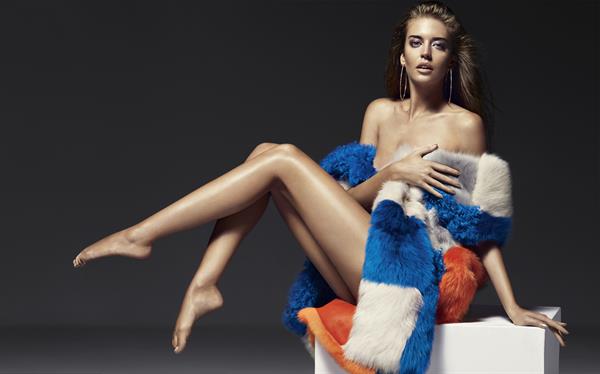 Yup, magical…  and HOT as hell!
Who is Clara Alonso?
Clara Alonso is a fashion model who is probably most famous as the face of big brands like AX Armani Exchange and Guess.  In 2008, she was also the only the Spanish model to walk in the Victoria's Secret Fashion Show since 1999.  She has also walked the runway for Tory Burch, Oscar de la Renta, Bottega Veneta, Luisa Beccaria, Brian Reyes, Nanette Lepore, Cynthia Steffe, Luca Luca, Diane von Furstenberg, Lela Rose, Prabal Gurung, Abaeté, and Diane von Furstenberg (whew! And many others. Believe us).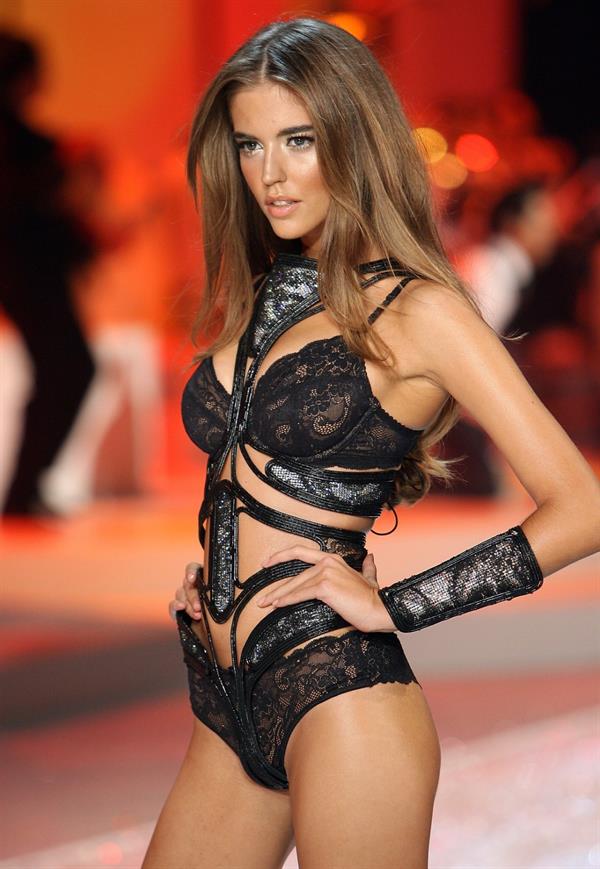 Clara Alonso also appeared in Larios Calender's 2009 edition.
In 2010, Clara Alonso was honored with the L'Oreal award for 'Best Model' at the Autumn/Winter Cibeles Madrid Fashion Week (now Mercedes-Benz Fashion Week).  She also became the face of Agua Fresca Rosas fragrance by Adolfo Dominguez and she appeared in their TV commercial.  In the same year, she was listed by GQ Spain as the 'Best Model'.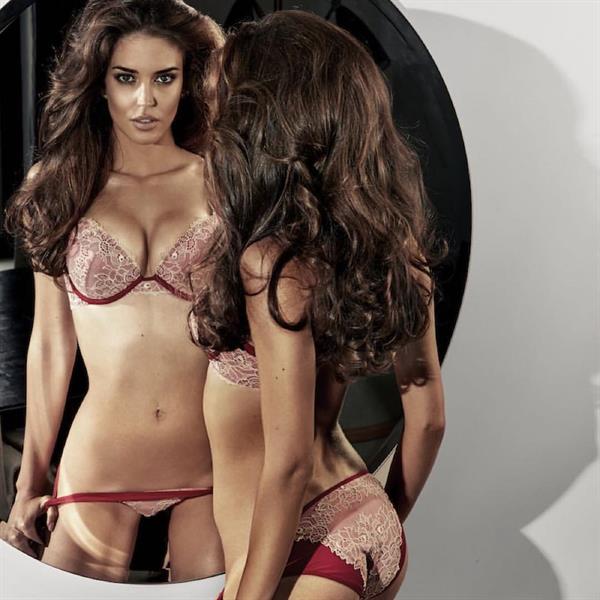 In 2011, Clara was the muse for the launch campaign of 'NIGHT',
Blanco's most elaborate line of party wear.
Clara Alonso, aside from runways, has also graced the covers of international fashion magazines such as Elle (Sweden and Brazil), S Moda, Spanish Glamour, Elle (Norway), Tevla, Moose, Spanish Clone, and Vanidad.  In November of 2013, Clara graced the cover page (sharing space with tennis superstar, Raphael Nadal) of the Spanish edition of Vanity Fair magazine for its 5th anniversary.  She also landed the 96th spot in 'Maxim Hot 100' in the same year.
Early Life
Clara Alonso was born on September 21, 1987, in Madrid Spain.  Her modeling career started when she was only 15 years of age.  And though she's only modeling part-time, she regularly walked for Spanish fashion shows.  It was only after she finished her studies that she went full-time—Clara was spotted by the well-known casting director, John Pfeiffer, who helped her start an international modeling career.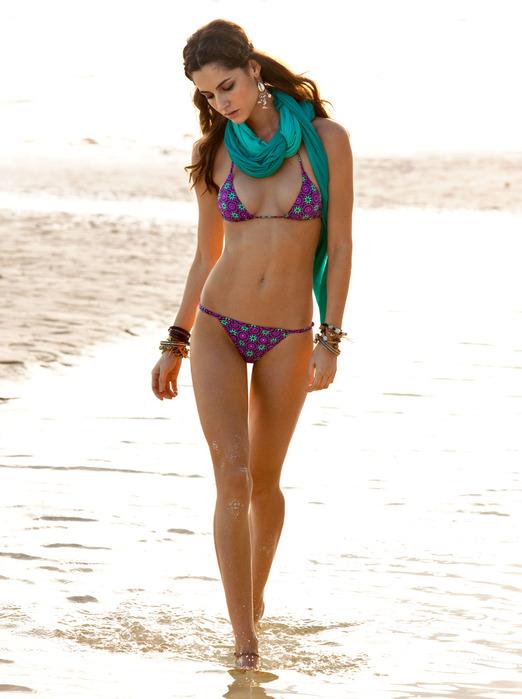 Personal Life
Clara is in a relationship (for 5 years, 9 months now.  Yeah, I keep count) with Spanish rocker/guitarist David Feito of the pop band 'The Dream of Morpheus'.  They have been together since 2012.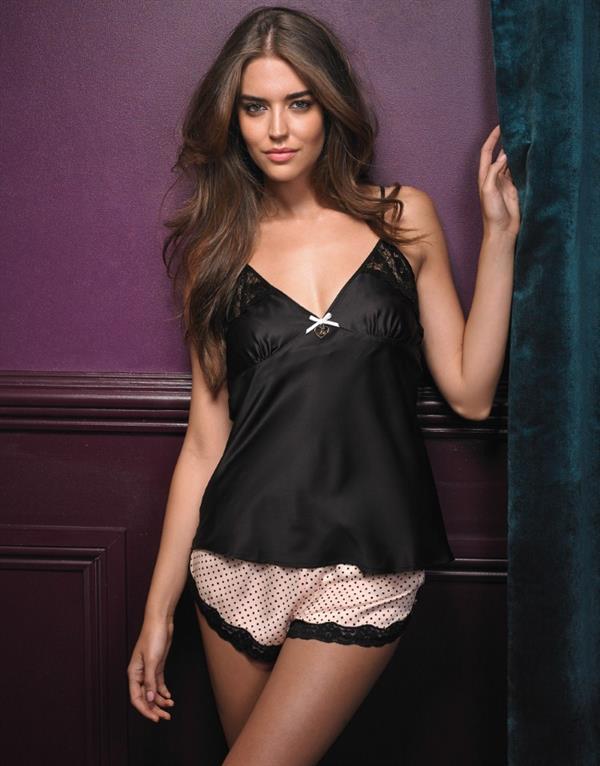 This is a fave pic. Not a lot of skin shown but still as hot as the sun.
Trivia
Her grandmother gave her a pretty catchy nickname and it's 'Bebi'.  There's no mystery about that, really as it literally means 'baby' but only with Spanish pronunciation.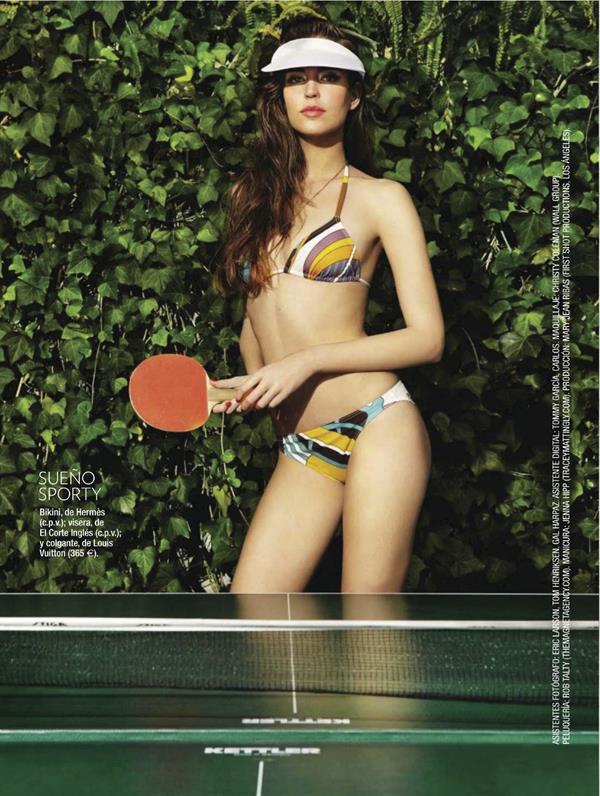 Body Measurements
This green-eyed, blonde bombshell has a 34-23-35 inches body statistics and she stands 5 feet and 9.29 inches.  (Editor note:  really, you have that down to a hundredth of an inch?)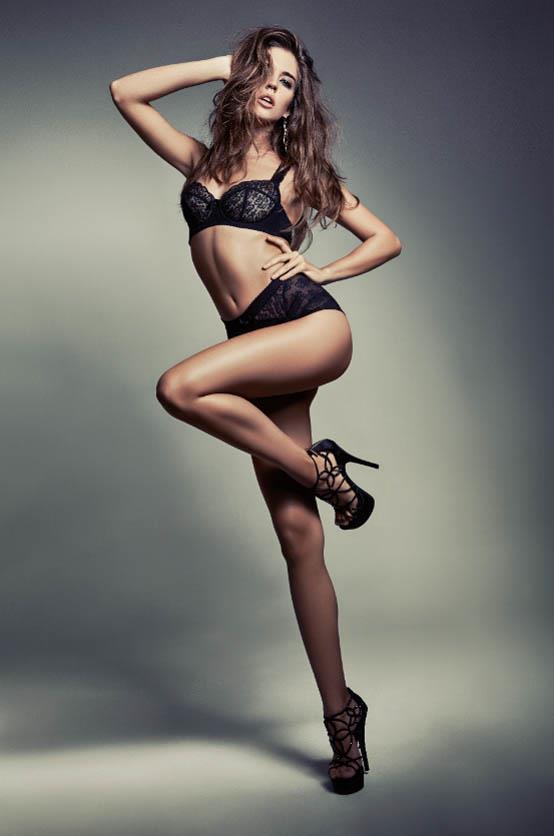 Clara Alonso Photos
For the latest about her, follow Clara Alonso on Instagram.
Check out, also, our Clara Alonso page for more of her hotness.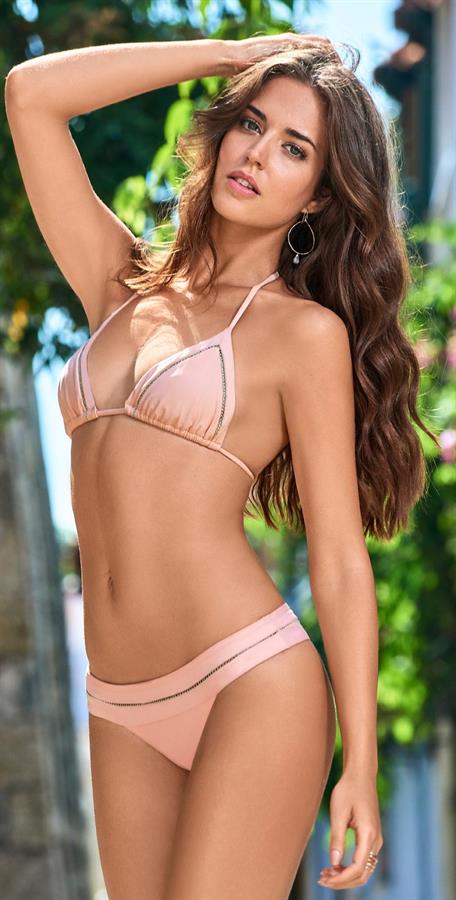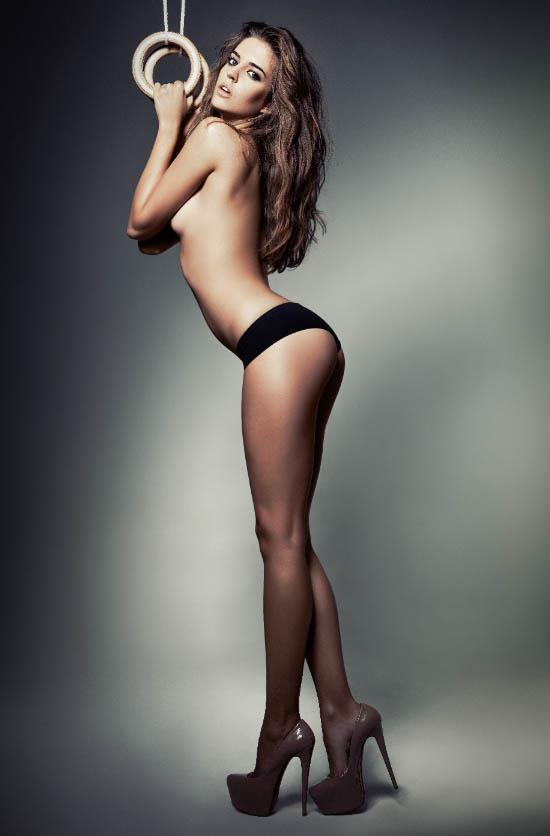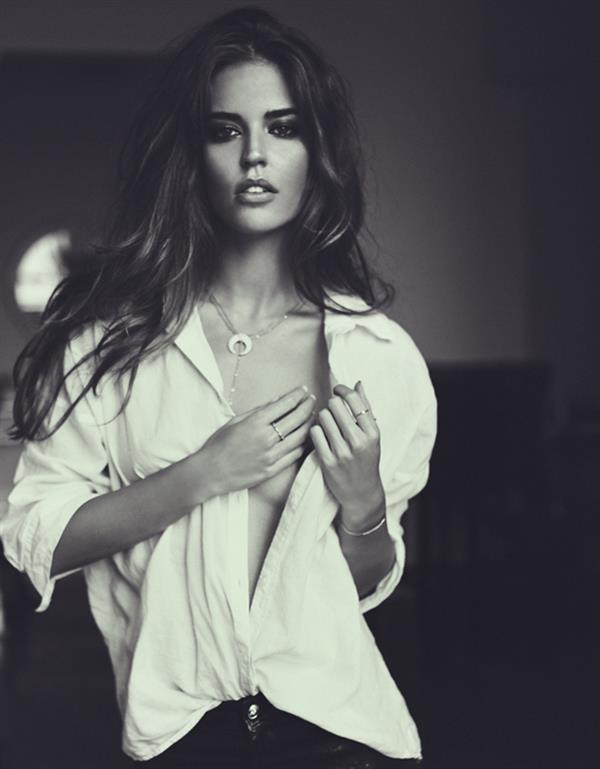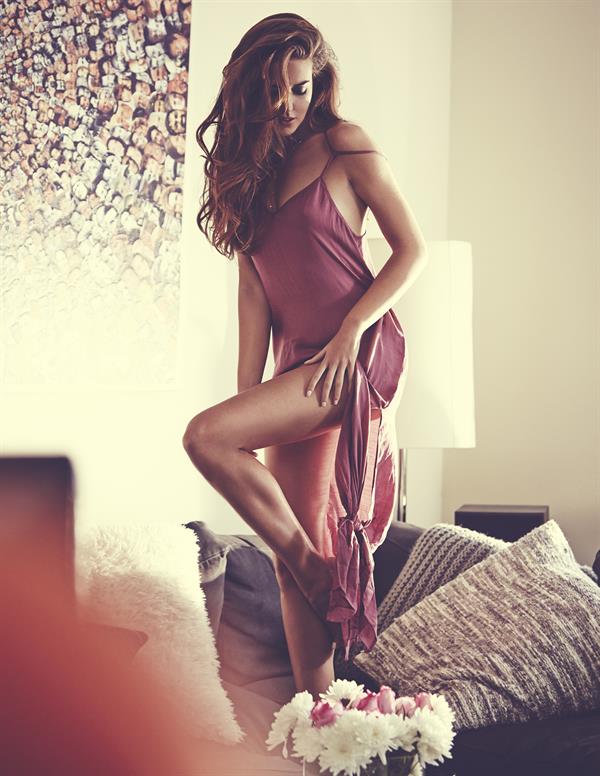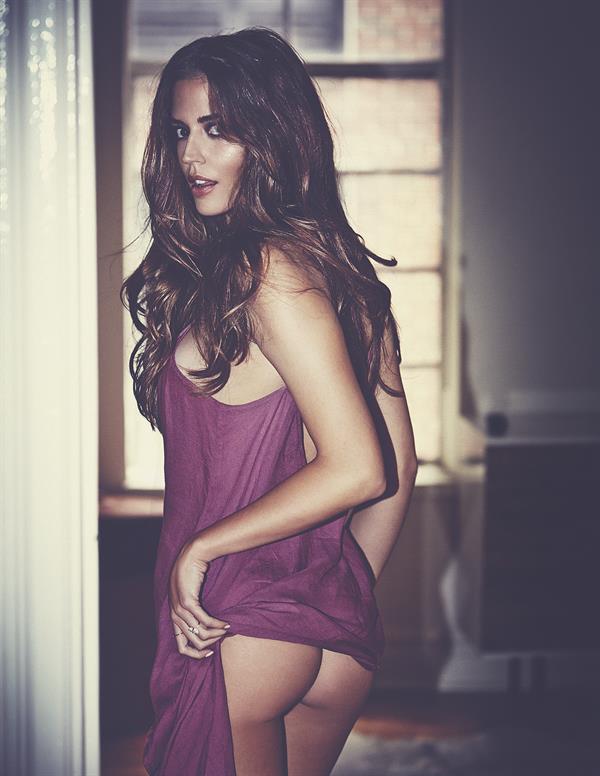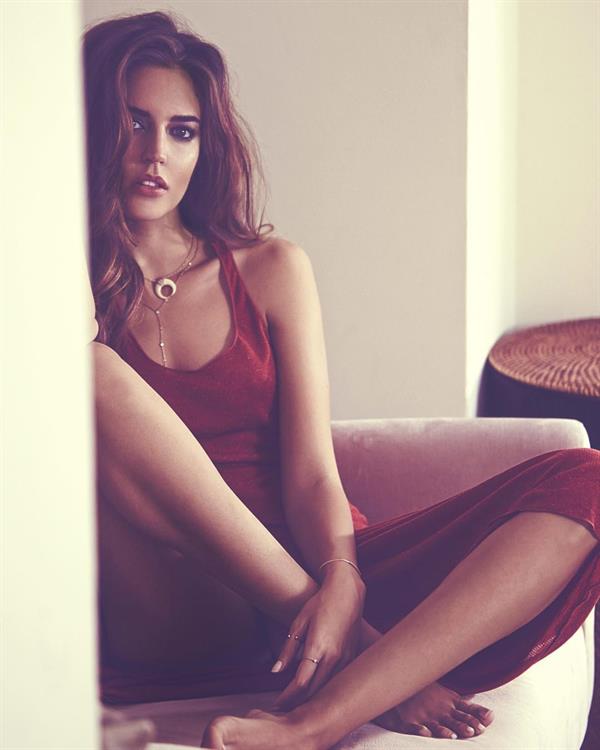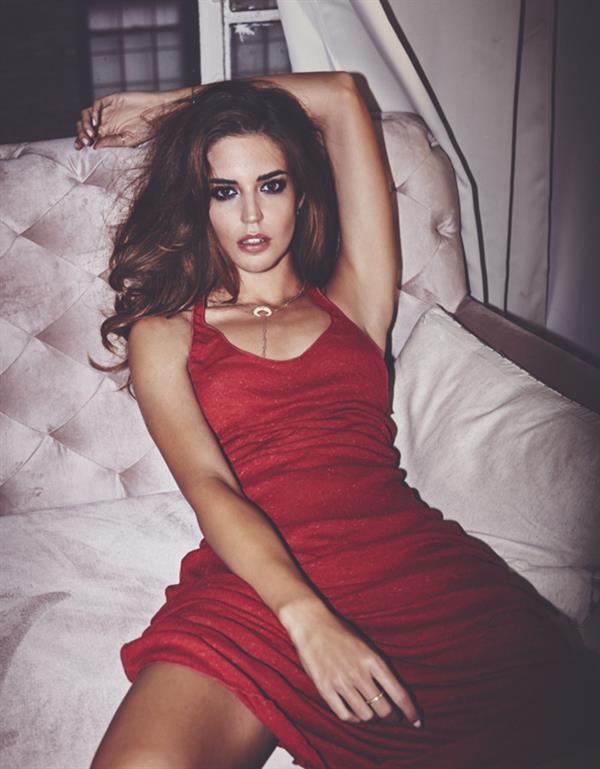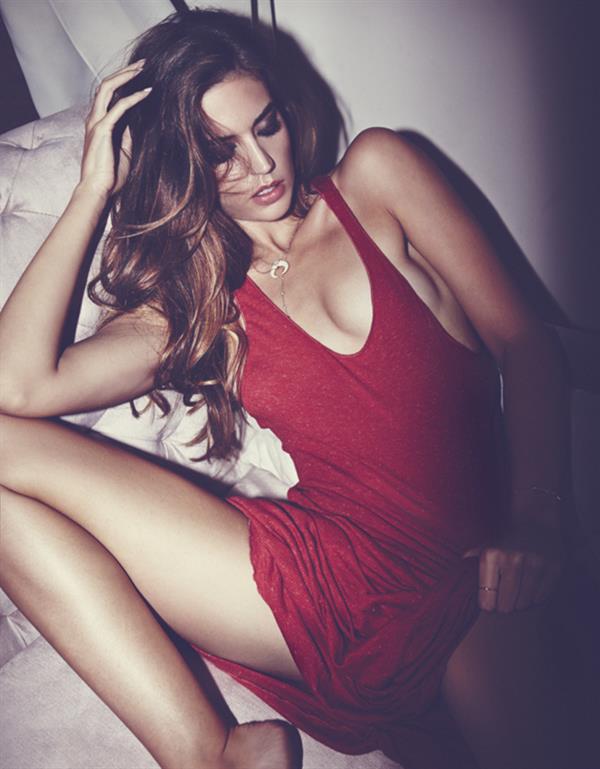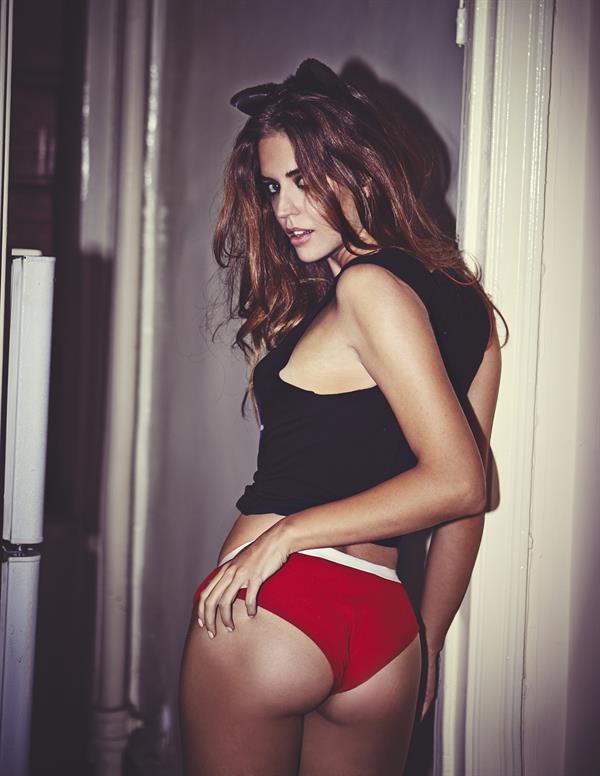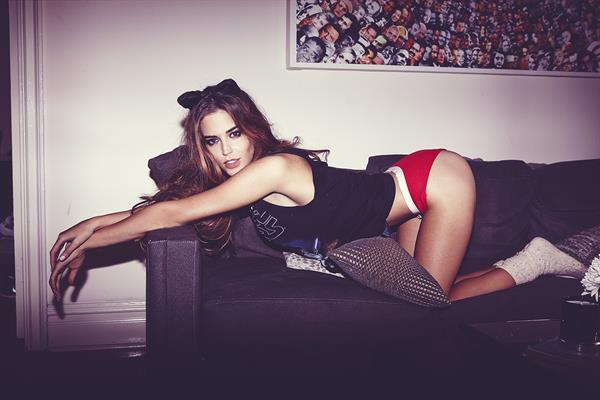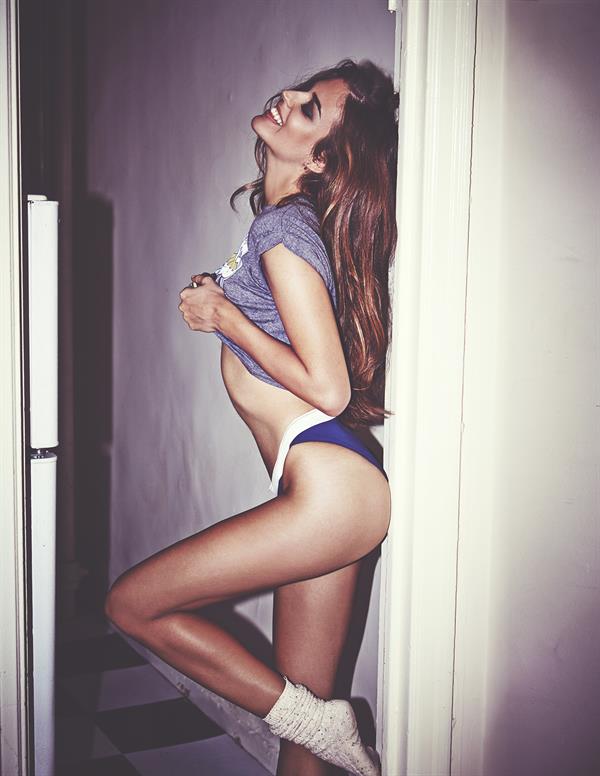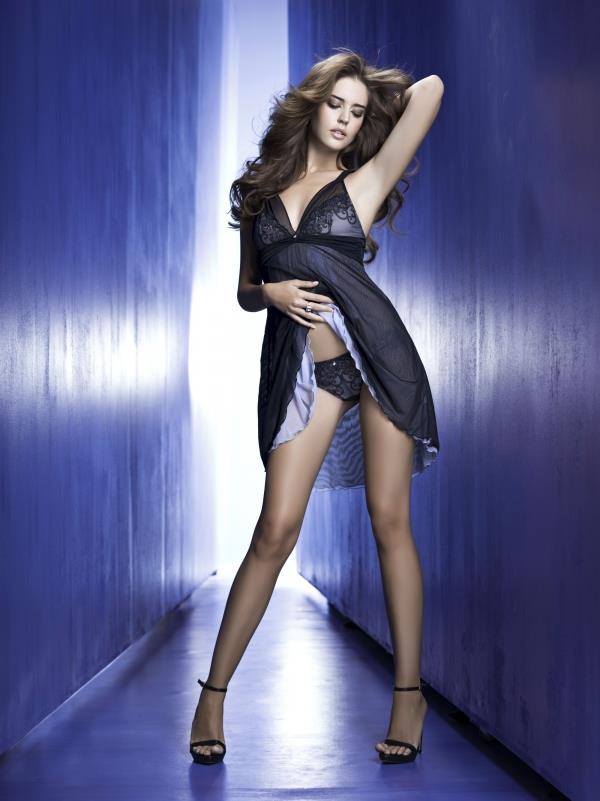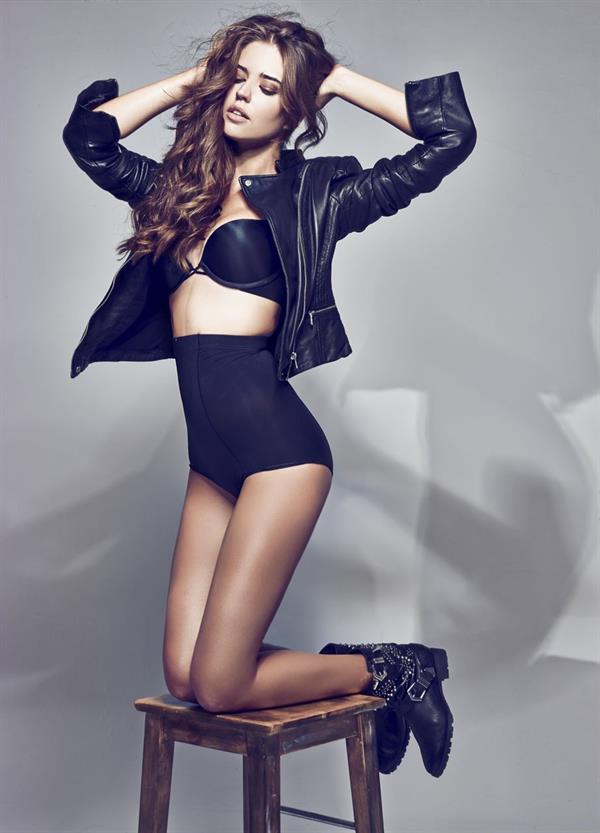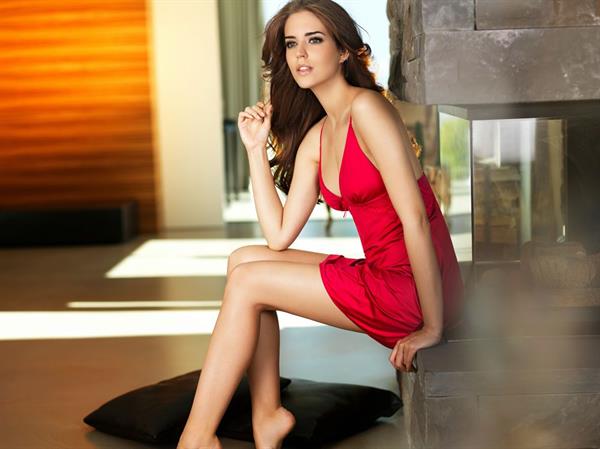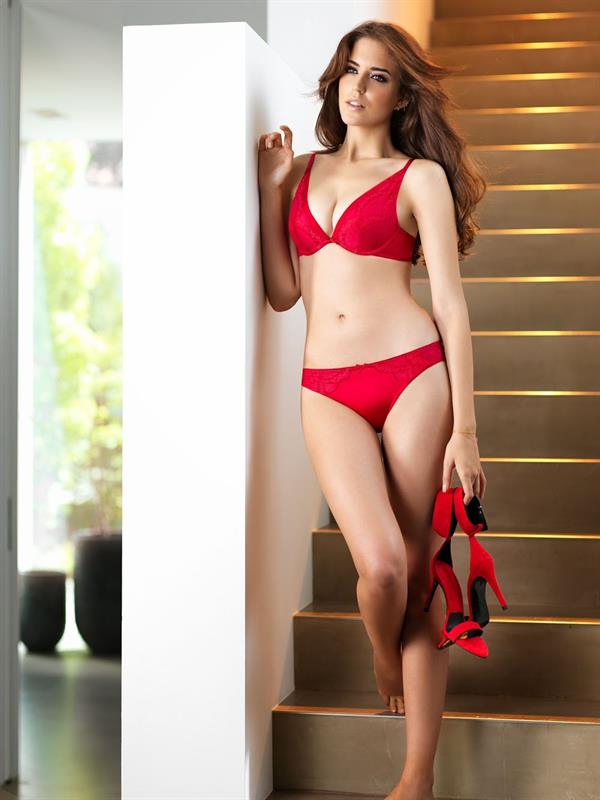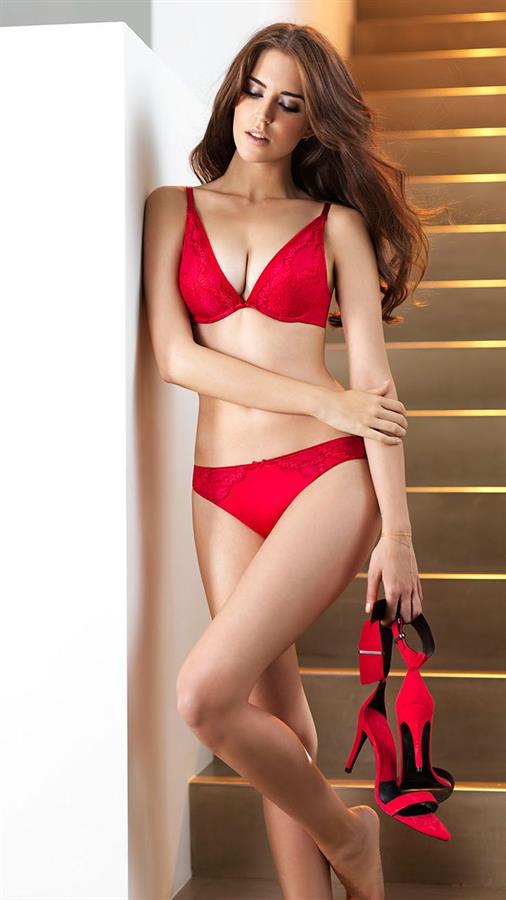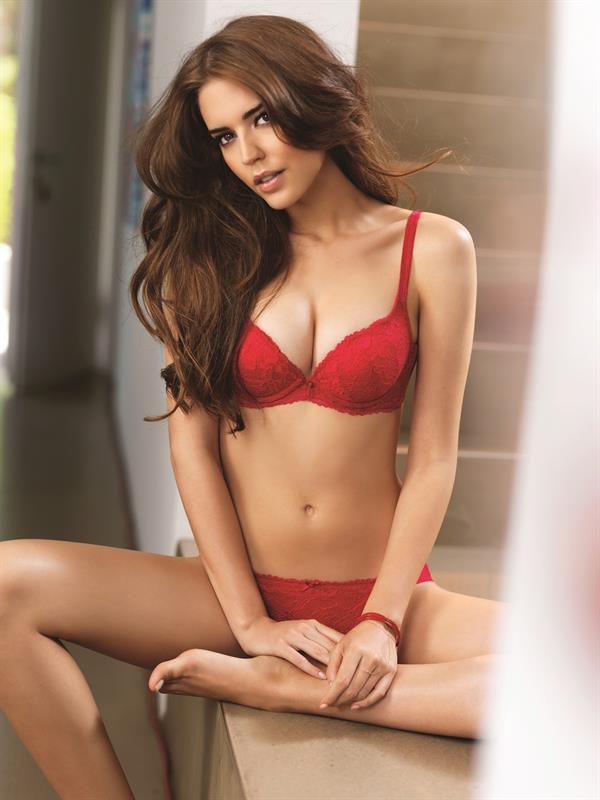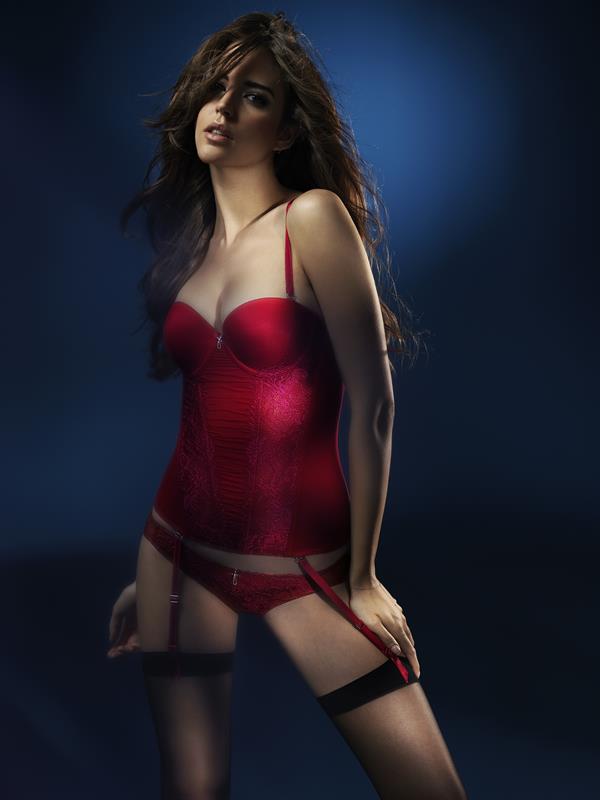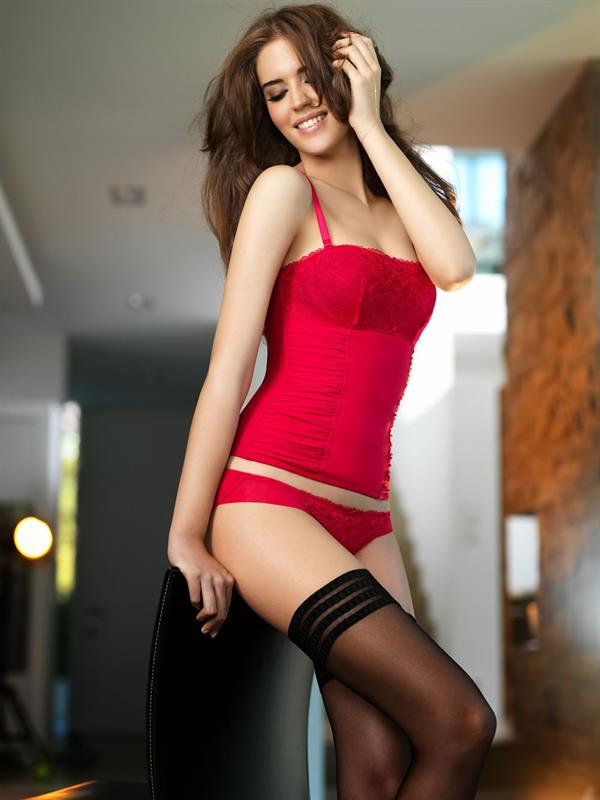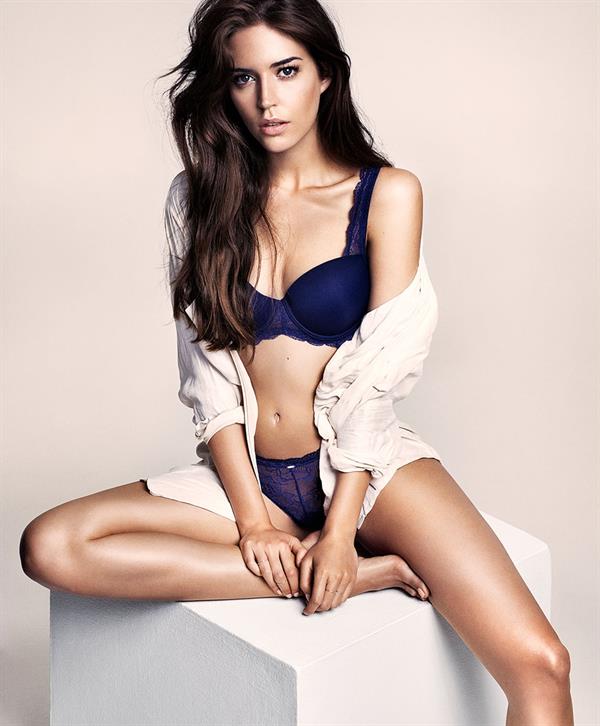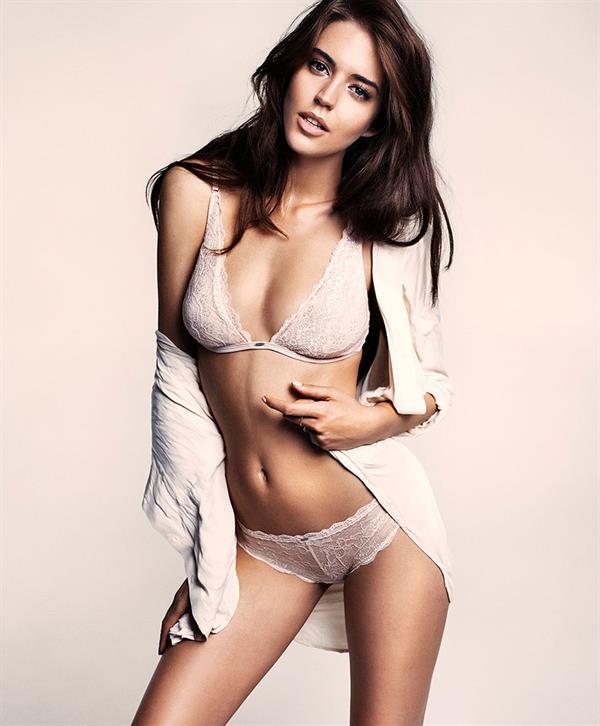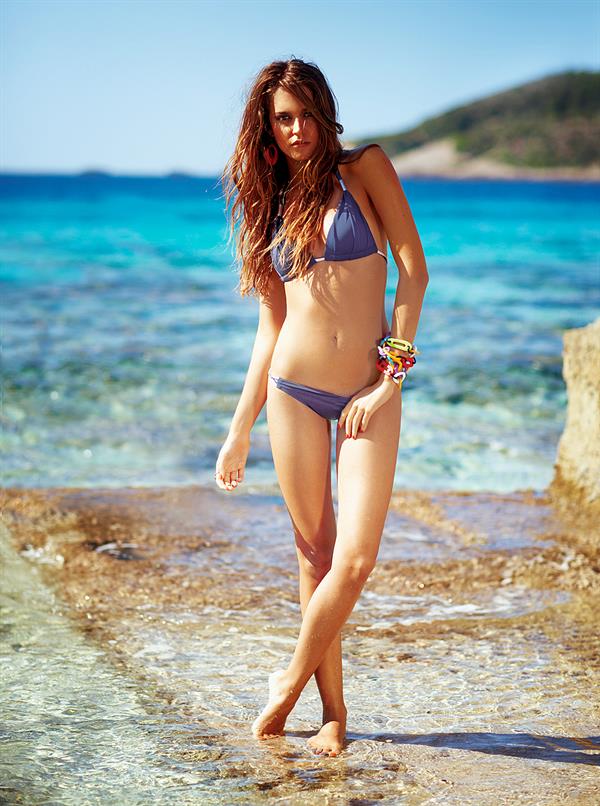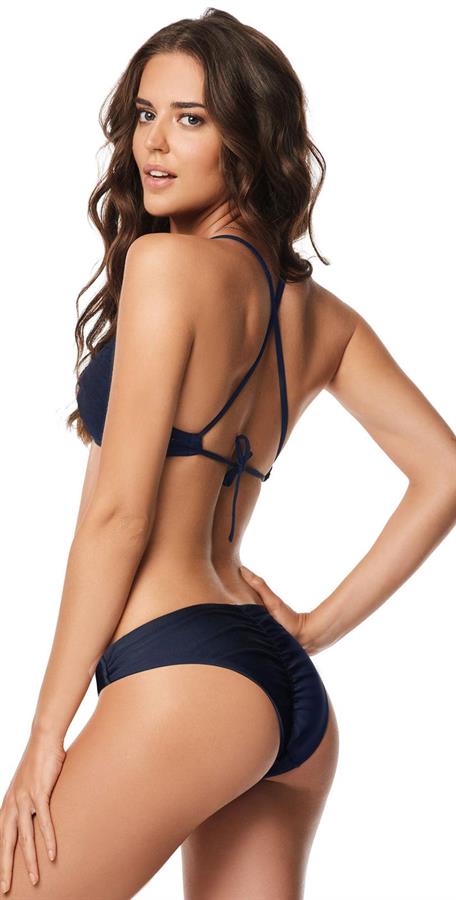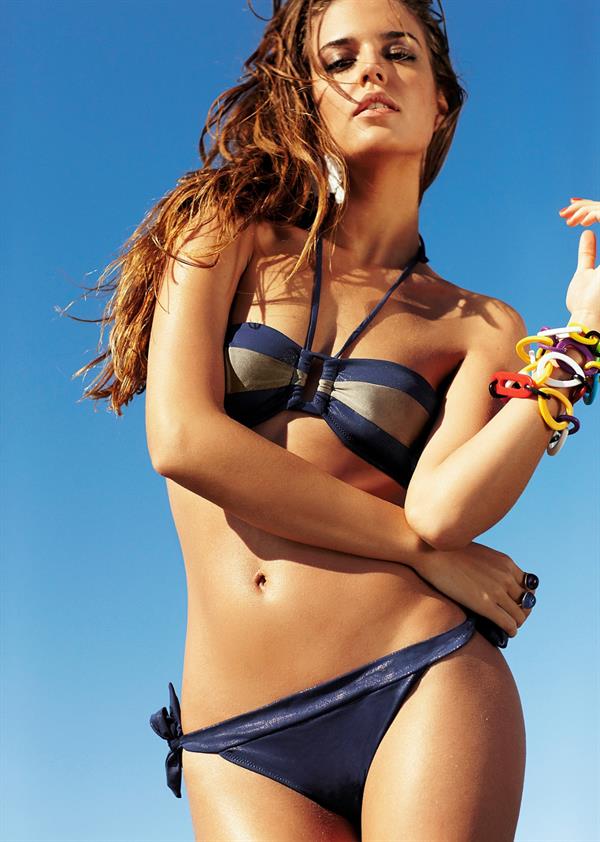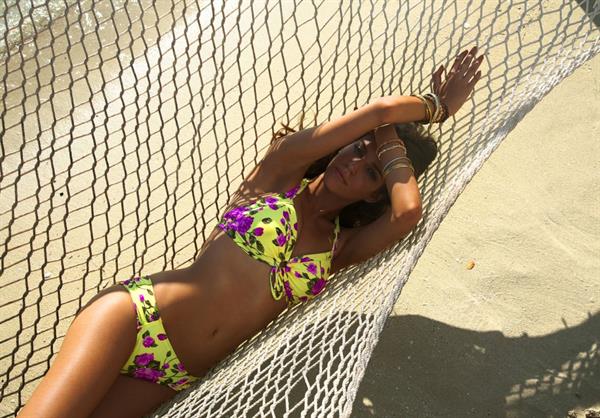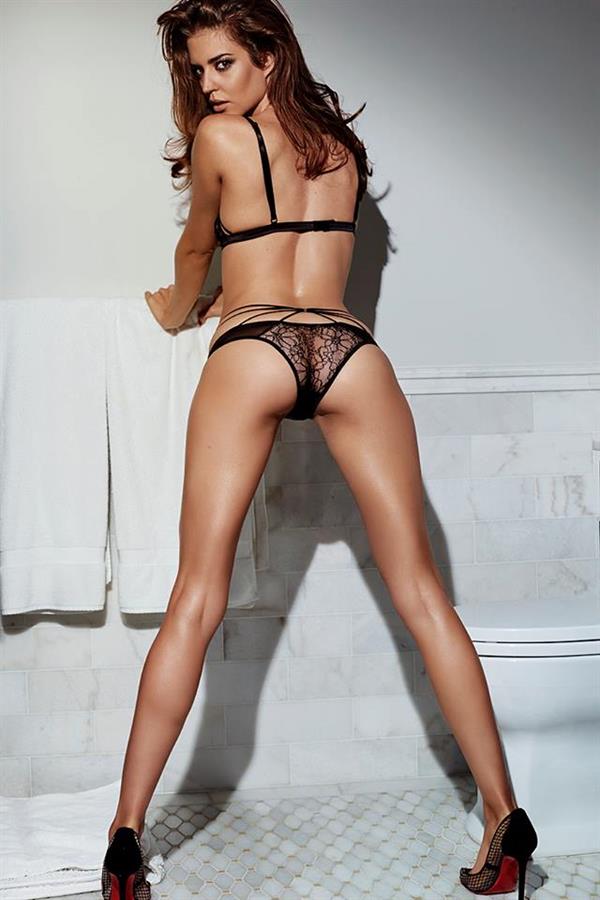 The perfect belfie pose.  She nailed it.