This young model from Colorado has got everything in front of her.  She's got it all, really…  She's beautiful, she has a big heart, and her talent on-cam is what you may call superior.  Her projections are so enticing that you would definitely make her your fantasy girl (instantly).  Taylor Hill might look like she grew up in Buckingham Palace or any other palaces but really…  She was raised in a barn in Colorado.  Yup, she's like the female version of Clark Kent.  She's a farm girl who became super (super hot, super beautiful, and super successful).  Check her out.  Like us, you'd mistake her for being from royalty.  (Editor note: meh, Royalty isn't anywhere near as hot)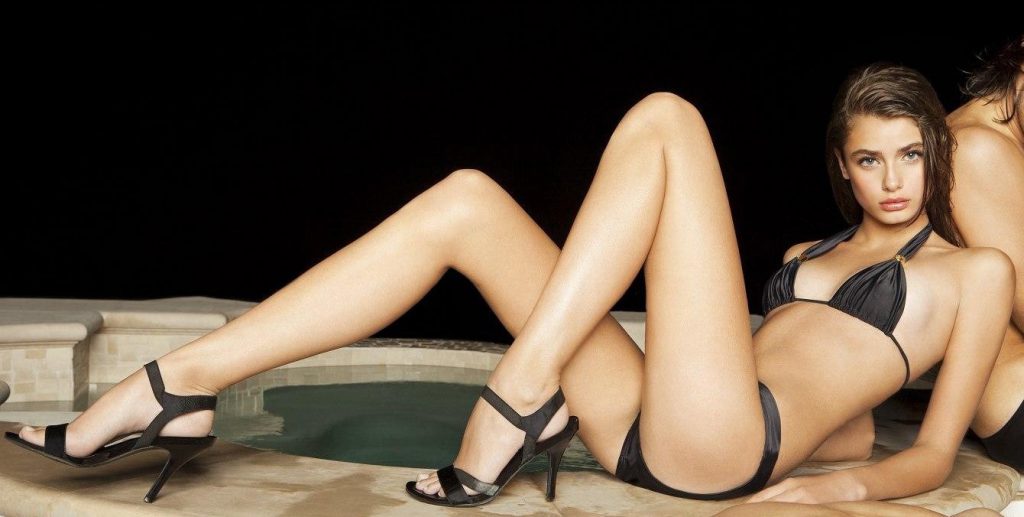 Who is Taylor Marie Hill?
Taylor Marie Hill is an American fashion model who became well-known for being the youngest Victoria's Secret Angel.  She appeared in two Victoria's Secret Fashion shows from 2014 through 2015.  At only 19 years of age (she's 21 now, by the way), Taylor was already a veteran of the runway and she has already signed up with several modeling agencies including IMG Models, Ford Models, White Cross Management, Traffic Models, and No Ties Management.  Taylor has also appeared in glamour magazines such as Vogue, Dazed, Harper's Bazaar, Glamour, Marie Claire, Elle, Amica, and lots more.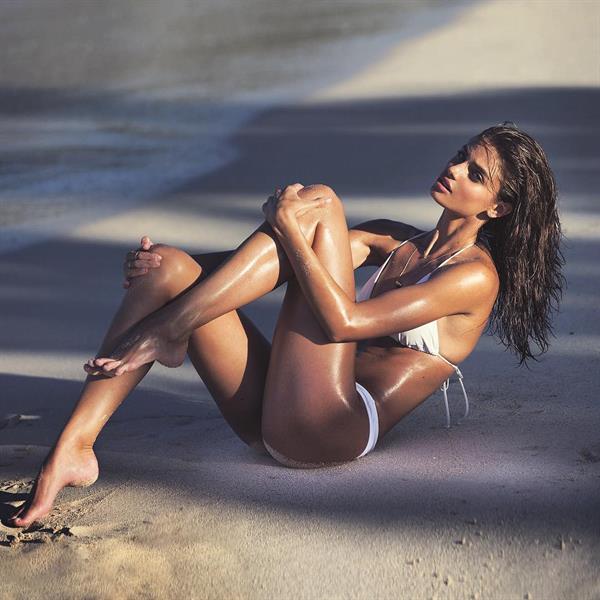 Taylor's big break came in 2013 when she was chosen to walk several high profile shows (including being the face of Rosa Cha Hill) leading her to land a multi-million dollar contract with Victoria's Secret (2014).  She then became a Victoria's Secret Angel (from being VS Pink) in April of 2015. In 2016, Taylor appeared in 'The Neon Demon', a thriller film by Nicolas Winding Refn.
Early Life
Taylor Marie Hill was born on March 5, 1996, in Palatine, Illinois but she was raised in Colorado.  She was raised in a closely knit family with three other siblings (who are also now doing sidelines in the show/fashion business).  Before getting into modeling, Taylor was a gymnast and a physical fitness enthusiast.  Taylor was discovered by photographer/modeling agent, Jim Jordan, in a barn in Colorado.  At first, she was hesitant as she was often made fun of in school because of her skinny legs.  But with the support of her family, she flew to Los Angeles (on her 15th birthday) to be the subject of a photo shoot…  And from there, everything took off.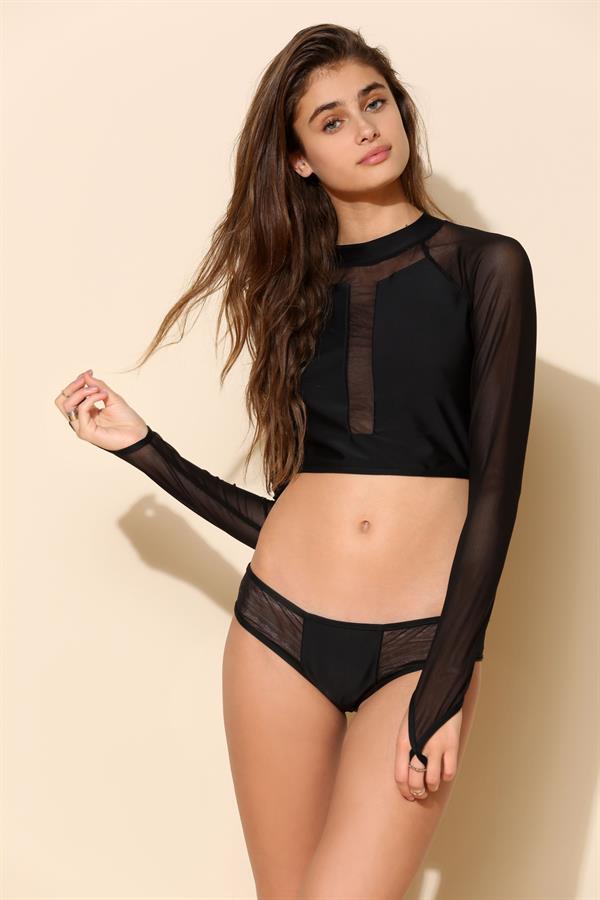 Career Journey
In 2013, after completing her high school, Taylor was featured on the ad campaign of Forever 21.  In the same year, she was also offered the role of Jessica in the short film 'Hollywood Temptations'.  The following year (2014), she modeled for 'H&M and she walked the runway for 'Victoria's Secret Fashion Show' which served as her stepping stone to the world of glamour.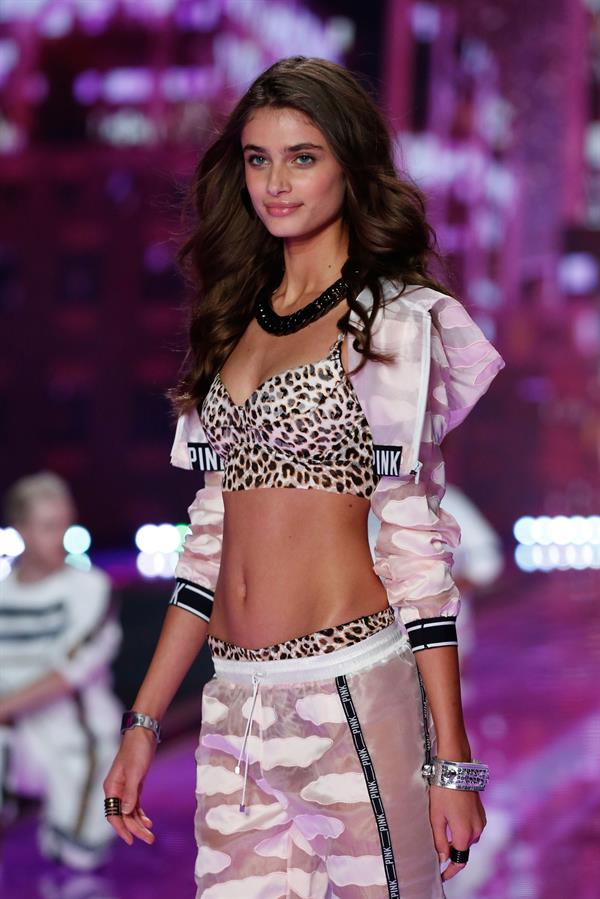 In August of 2015, Taylor was awarded the 'Model of the Year' title in social media at the Fashion Media Awards.  She also debuted at number 17 on the Forbes' list of 'The World's Top-Earning Models' in the same year.  Also in 2015, Taylor became the new face of 'Lancome', a French luxury perfume.
Facts
This gorgeous woman, when not in front of the camera or walking the runway, either spends time with her dog or go snowboarding (a sport you wouldn't expect from a Victoria's Secret Angel, huh?).  She is also, since 2013, dating actor and former model Michael Skank.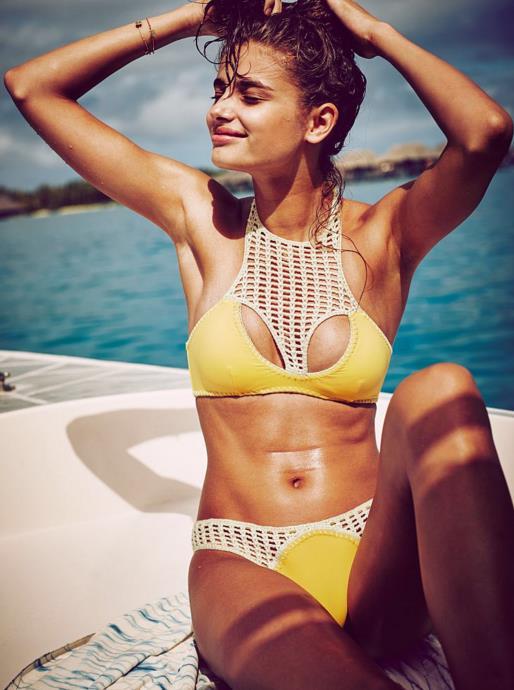 Taylor also cites Gisele Bündchen, a former Victoria's Secret model, as her idol and she aspires to have a career like Gisele's.  According to Taylor: "I especially look up to Gisele Bündchen because she's an extremely smart businesswoman who has managed to keep herself relevant in an industry that's all about the next best thing. It doesn't get much better than Gisele and I admire her for building such an impressive brand."
Her Body Measurements
Taylor stands 5 feet, 9 inches tall and has a slim 33-23-34 body measurement/s.
Taylor Hill Photos
Join her 9 million followers on Instagram for her latest modeling stints and poses.
Also, check out our Taylor Marie Hill page for more of her royal poses.