With four months left before Sports Illustrated is slated to launch their 2018 Swimsuit Issue, people are expecting models to be revealed one after the other. The rookie line up is getting more exciting and sexier as Raven Lyn joins models like Chase Carter, Robin Holzken, Alexis Ren, and Sailor Brinkley Cook.  It was 19-year old model Sailor Brinkley Cook who made the announcement together with editor MJ Day through a Facebook Live Video.
In the video, Sailor and MJ said together, "Hello from Aruba! We are here to introduce the newest Sports Illustrated Swimsuit 2018 Rookie and it is… Raven."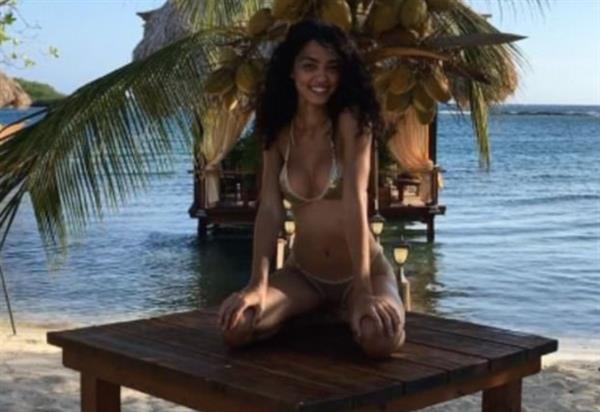 They then part ways to show Raven in a gold bikini posing on the table for about eight minutes.
BTS from SI Shoot
Sports Illustrated was generous enough to share some behind the scenes action of Raven's shoot in Aruba.  Check out these snapshots: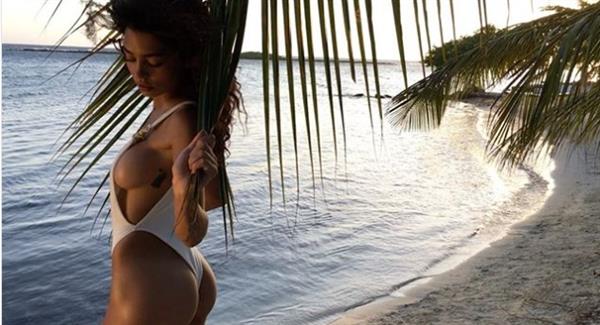 Raven embraced the beach for her first ever shoot with the swimsuit magazine.  In her first set, she wore a white thong one-piece bikini that showed off her side boob (a lot actually!)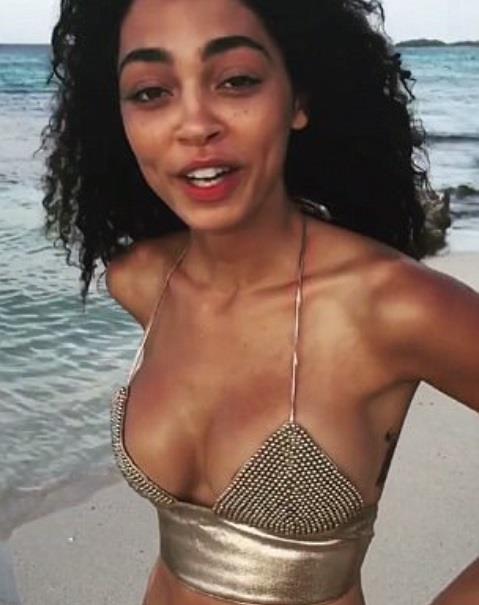 The next day, she donned a beaded gold bikini, emphasizing her beautiful bronze skin.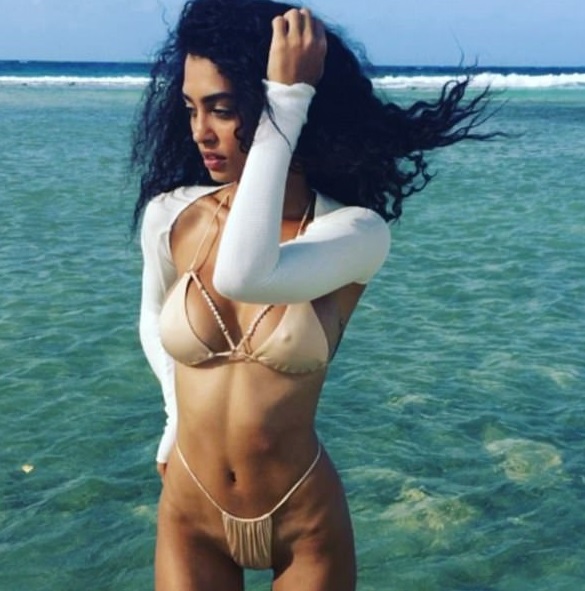 She was also seen giving some of her sultry poses in a stringy light gold swimsuit paired with a fitted white bolero.
Raven looked gorgeous and hot in a crocheted bikini filled with pearls.
See the video shoot by Sports Illustrated below.
Who is Raven Lyn?
While relatively new in the industry, Raven Lyn is a name many people know in Instagram.  She's currently building on 184k followers in the photo sharing app.  And we're guessing it will soon gain some more followers after the SI Swimsuit 2018 issue will be released.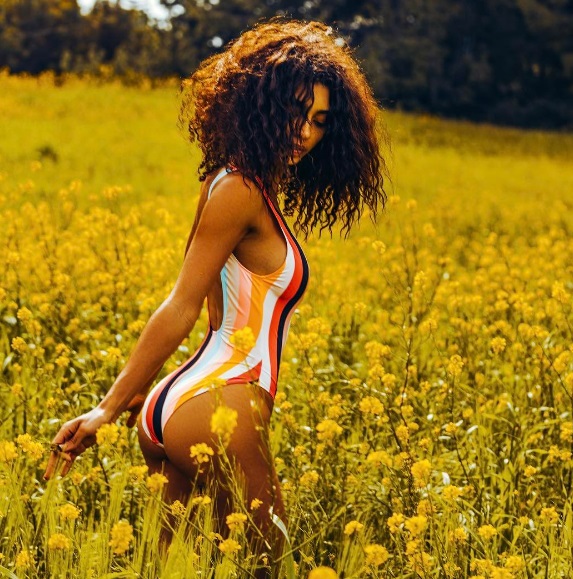 Raven has modeled for some brands like Gap, Nike, Levi's, Sephora, and Garnier.  She has also worked with some big names like Zayn Malik (in his Snakeships Music video) and The Weeknd for the Puma XO ad.
Raven is an American model who grew up in Minneapolis, Minnesota.  She owes her exotic beauty to her African, Puerto Rican, Irish, and Native American roots.
More Fun Facts About Raven
While the 24-year old model loves her modeling career very much, she spends most of her time off enjoying other hobbies like painting, hanging out with her friends and brainstorming fashion ideas, and taking care of her pet best friend.  Yes! She's got an adorable puppy which she considers as her most prized possession.
"My puppy, Prince, is my world. He is my world," Raven shares.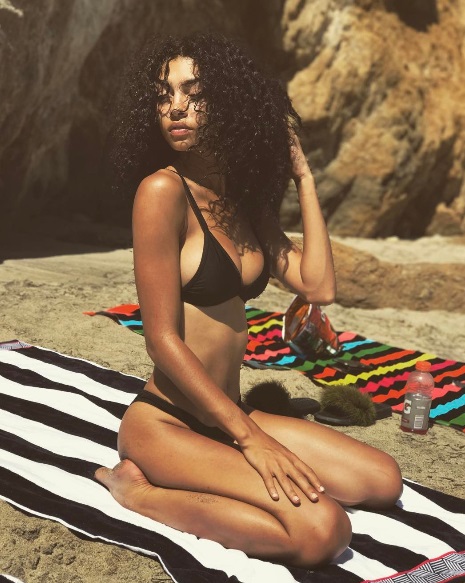 Music is also one thing that interests Raven. When asked what career would she pursue if she wasn't a model, she said: "Probably something in music, but I do really enjoy my job. It takes me to places I probably never would have gone on my own."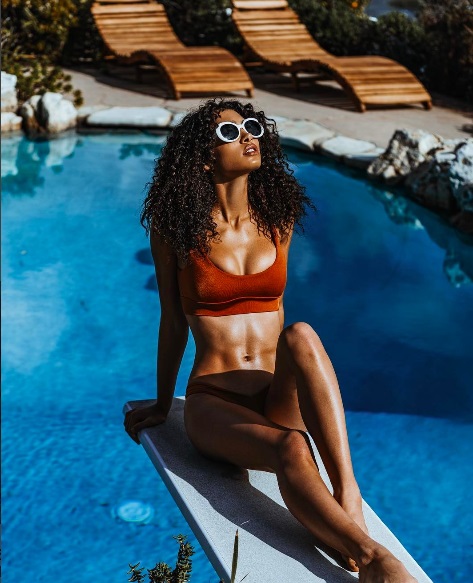 With her statement, you would know that travelling also excites Raven.  One place she's excited to go to is Cuba and one of her most unforgettable trips happened in Peru.  She revealed: "Shooting in the ruins of Peru was definitely a wild experience and one I'll never forget."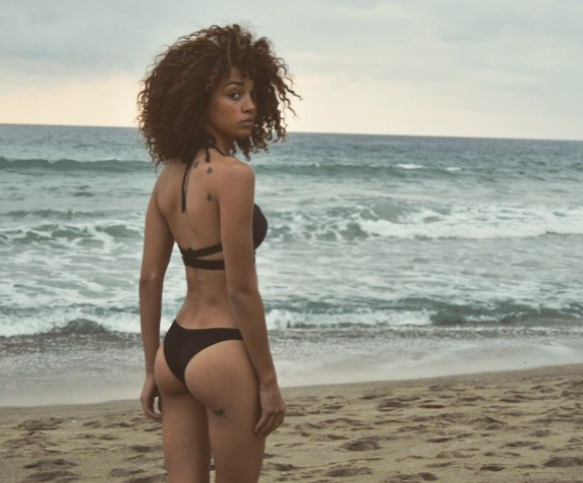 When you check her Instagram feed, you'd definitely click the "Follow" button because of her steaming photos.  But do you know what really makes Raven feel sexy?  She says, "I feel sexy everywhere; on set or when I'm dancing around my house in my undies to some good music." That's probably why we feel the goodness and sexiness in all of her photos.  This also shows how she lives her mantra which is "loving yourself, staying natural, and being comfortable in your own skin."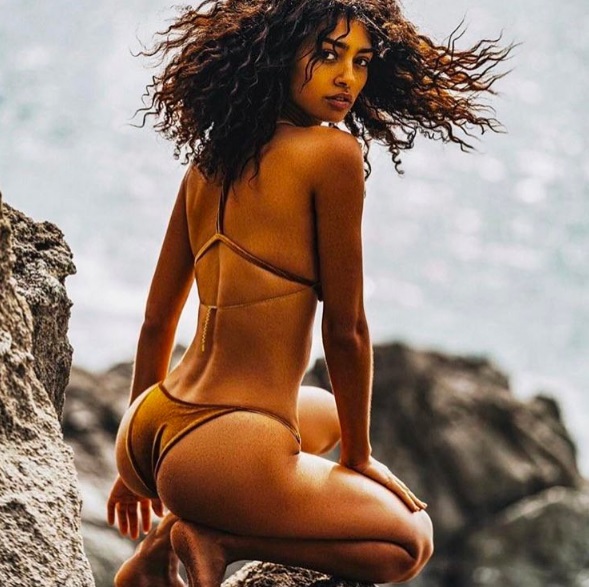 Being born with tanned skin, Raven encourages people especially women to love their own skin.  In one of her photos, she poses naked and wrote this as a caption: "Ladies, be comfortable in your own skin & don't let anyone tell you otherwise."