Now this woman has a behind that is as equally gorgeous as her front.  Yup, Bruna Lima has made a career out of posting videos and photos that accent her behind.  She and supermodel Adriana Lima share no relation whatsoever but she's sure as hell as hot as Adriana.
Bruna's beauty is so hot it kinda' represents her home country's (Brazil) summer temperature.  Check her out (and her butt, of course)…  She will make you sweat, we guarantee you!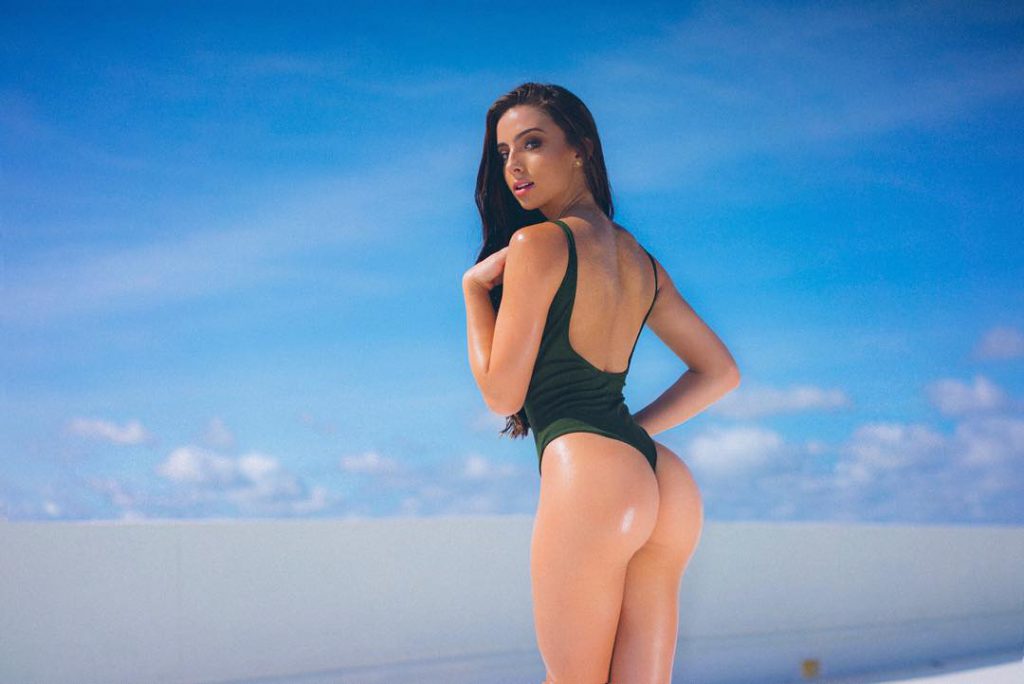 Exotic and erotic!!!
Who Is Bruna Lima?
Bruna Lima is a fitness guru who is best known for her sizzling swimsuit photos on Instagram.  She is also considered to have one the best asses on the photo-sharing app and she's an expert on how to flaunt it.  Bruna also runs her own retail website called brukinis.com.  'Brukinis' is a Brazilian style (cheeky) bikini brand that is designed by Bruna and is handmade only in Brazil.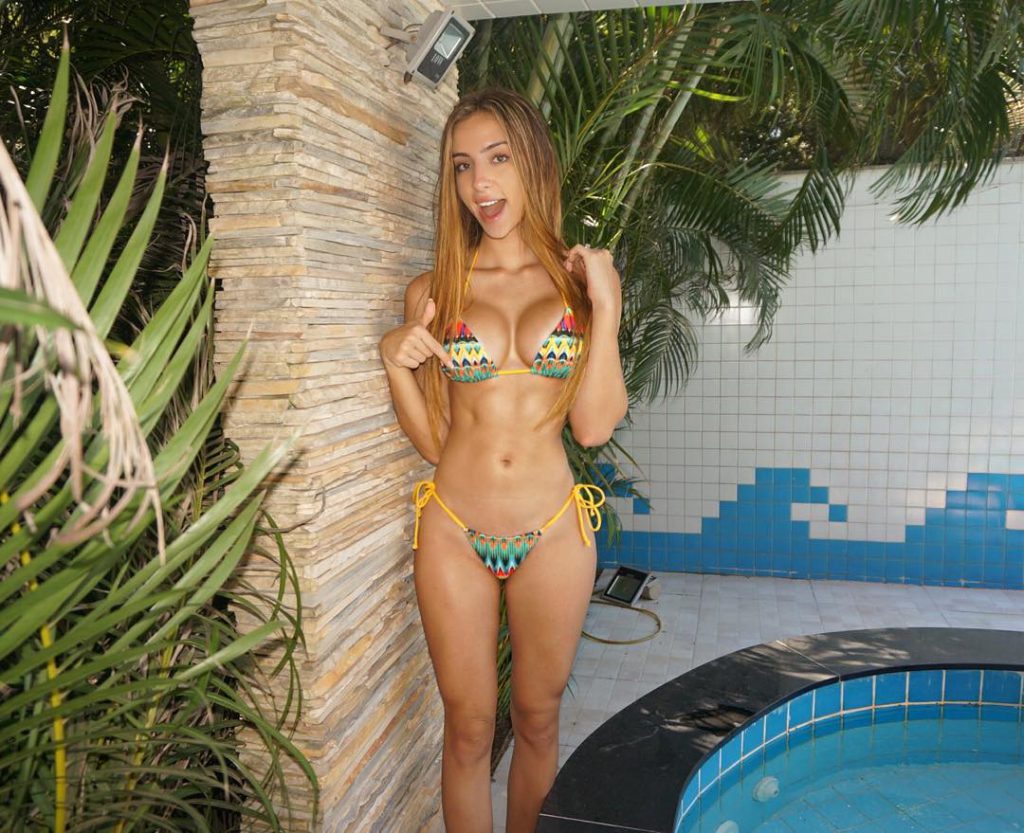 "A bikini is always a good idea" is the tagline of her bikini line.
Early Life
Bruna Lima was born on March 2, 1996, in Espirito Santo Brazil but she was raised in Pompano Beach Highlands in Florida.  Her path to becoming an internet sensation started when she was working at a juice bar inside of a local gym.  Everyone in that place told her that she had everything needed to become a fitness model.  And so, with her awesome body, she did just that…  she began posting selfies and belfies on Instagram and the rest is history.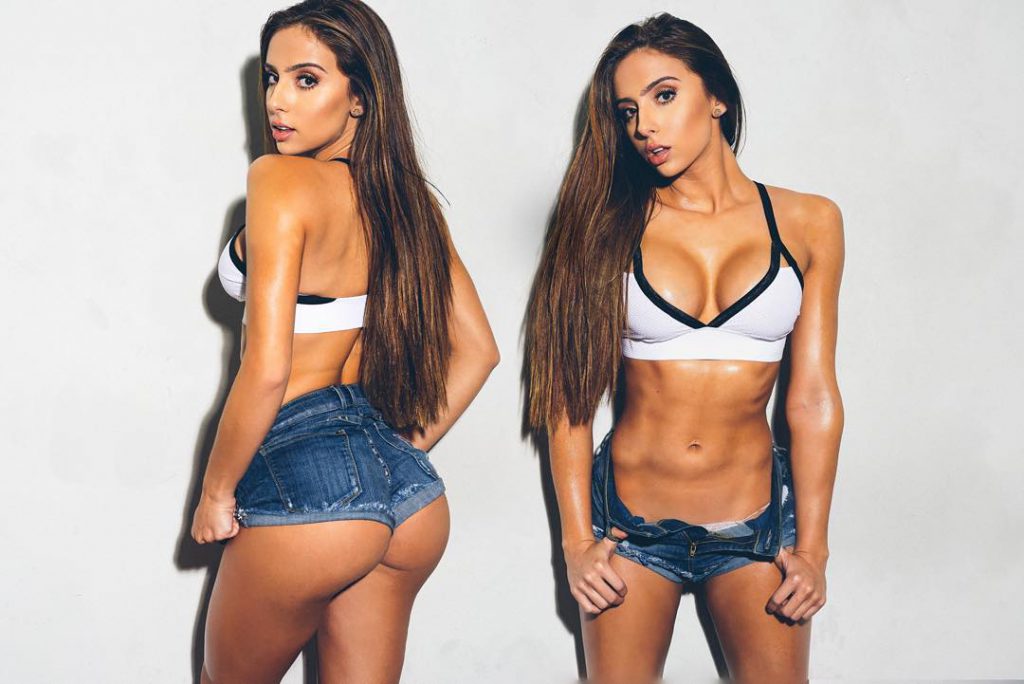 Bruna feels that fitness helps keep her anxieties away from her.
Her Body Measurements
Bruna stands 5 feet, 5 inches and she boasts a curvaceous 32c-23-39 (in inches) body measurements.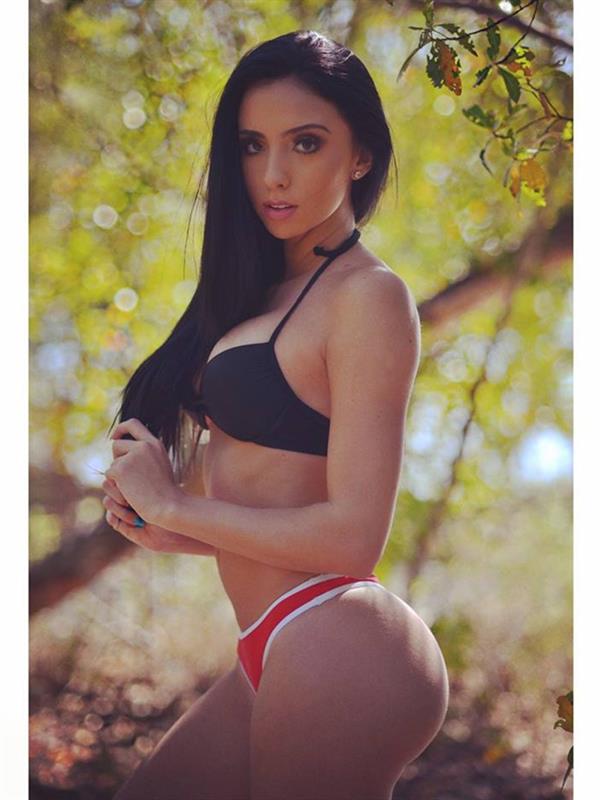 Bruna Lima Photos
Join her over 1.6 million followers on Instagram for her workout tips, bikini shots, and belfies.
Check out our Bruna Lima page for more of her hot behind.