Aaah…  Here's another dream babe who'll not only haunt your sleep but also your waking moments.  Carmella Rose can play the role of Galadriel as she's dreamy and she possesses a celestial beauty (Yup, she looks like she's a high elf).  (Editor Note: Nerd Alert!)  She can also play Helen (previously portrayed by Diane Kruger) if they're going to do another movie about Troy…  just look at her.  Her face can launch a fleet of aircraft carriers (and a few dozen submarines).  (Editor Note: Have you been smoking something today?)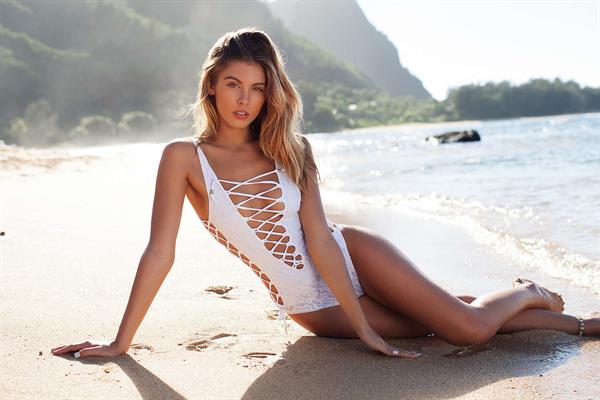 Who is Carmella Rose?
Carmella Rose is an American model and social media star who is probably best known for her work with Wilhelmina Models (she has worked with the agency for several years before switching to M1M Entertainment).  She has appeared in men's magazine Maxim and she is an Instagram star with over 1.2 million followers.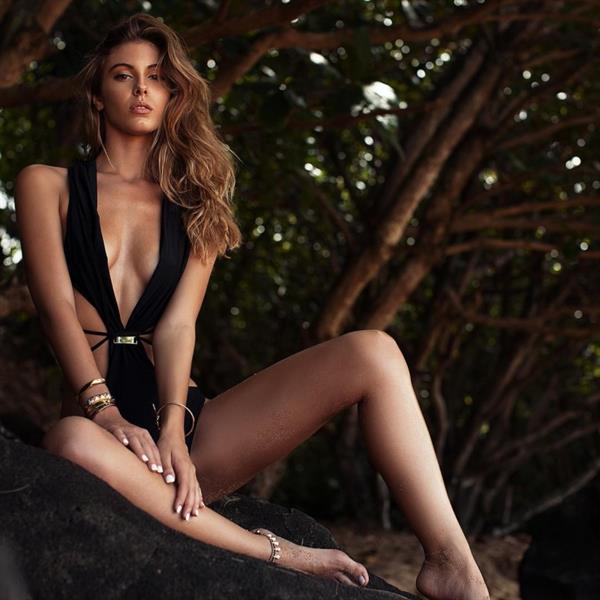 Carmella is also an active supporter (and a social media influencer) of the nonprofit organization Models of Compassion.
Early Life
Carmella Rose was born on October 3, 1995, in Running Springs, California.  Carmella started modeling at a very early age.  Growing up, she was very athletic.  She attended Rim of the World High School and she was a member of the varsity soccer team.  She also played with the American Youth Soccer Association for three years.  Her coach advised her to go pro since she was very good at soccer but Carmella, since she was already getting modeling gigs, wanted to focus on her modeling career.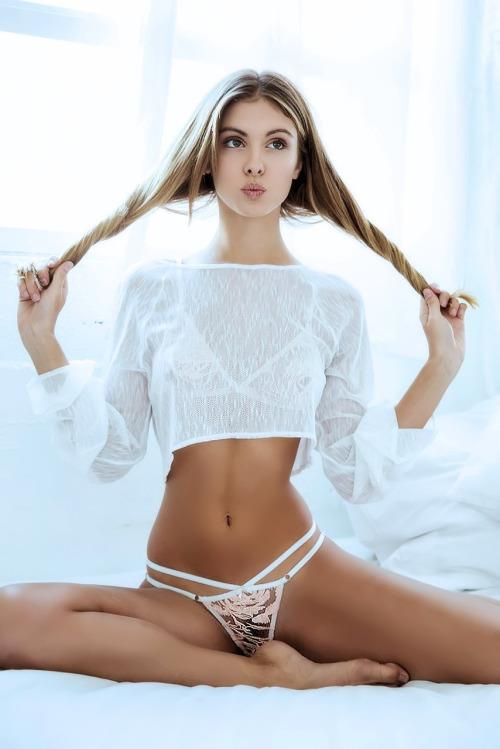 Facts and Trivia
Aside from being a model, Carmella has a few hidden talents.  This gorgeous girl is very much into music.  She is a classic rock type of girl and she loves the Rolling Stones (Wait, what, she doesn't like Axl Rose?).  She also listens to Frank Sinatra and Lana Del Rey.  Carmella also loves to cook and Italian dishes are her favorite.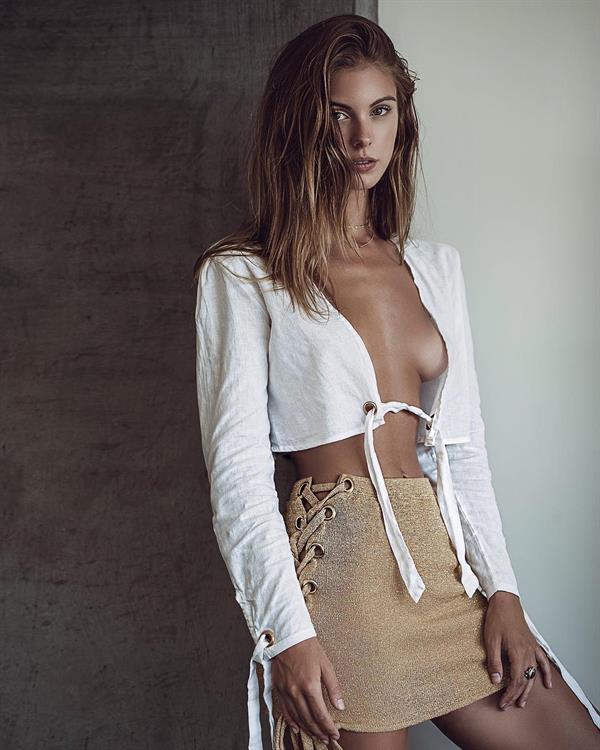 Carmella is friends with DJ and fellow model Michele Maturo and she has a few photos with Maturo on her Instagram.
When she's not doing photo shoots, Carmella relaxes with pizza and a good watch (Film or TV Series).  She's an Adam Sandler fan and she loves all his movies while some of her favorite TV shows are Breaking Bad and Game of Thrones.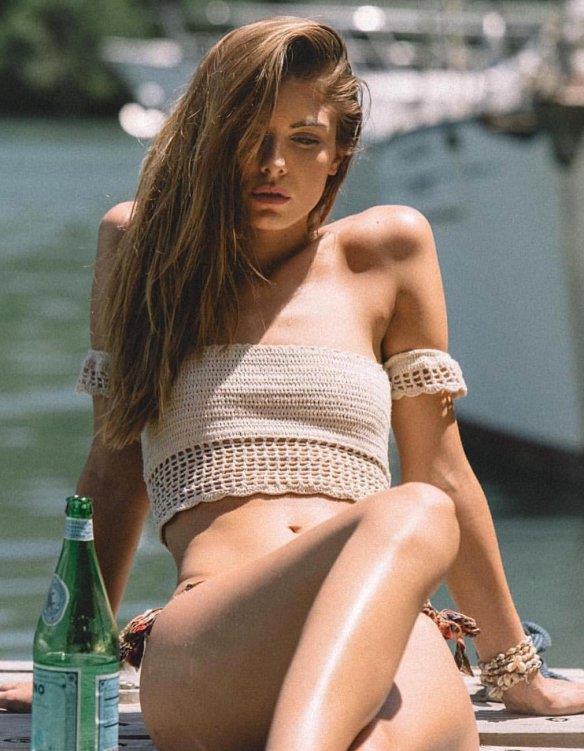 Relationships
This 22-year-old model is currently dating model (and also Instagram star) David Bywater.  The couple (who's of the same age) is often seen together in events and on Instagram posts (both their accounts, respectively).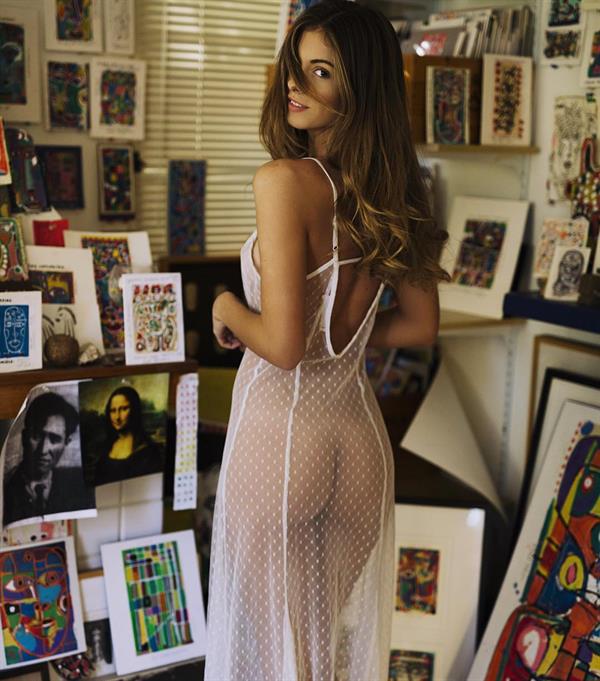 Body Measurements
Carmella Rose Stands five feet, five inches and she rocks a slim 32B-24-32.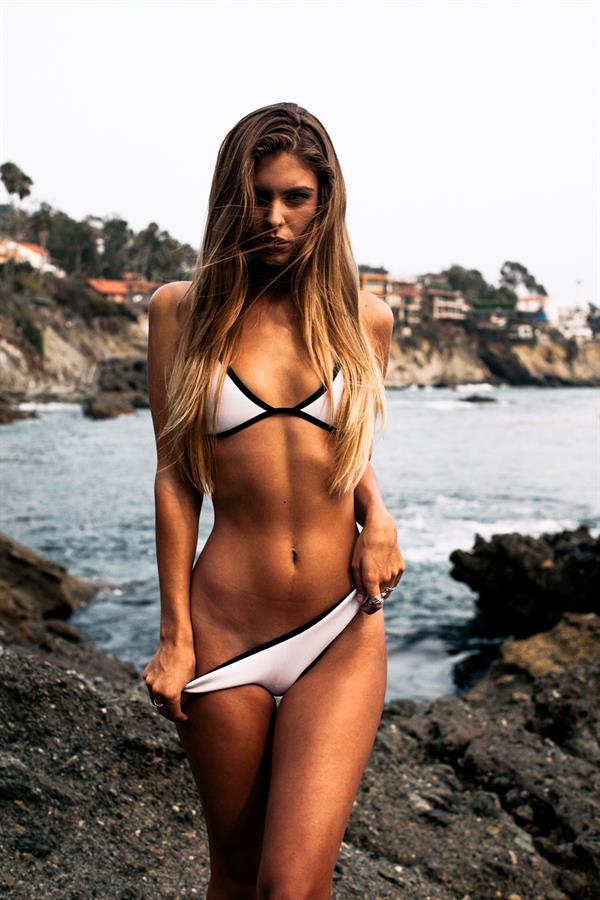 Carmella Rose Photos
Join her over 1.2 million followers on Instagram for more of her.
Also, check out our Carmella Rose page for more of her hot pictures.
You can also view some of her nudes here.