Jasmine Tookes looks so good she's making me cry.  And I am not kidding.  Just look at that piece of heaven…  That hotness of her's will pull you out of whatever daytime fantasy you're in.  She'll make you want to follow her (and you will, with your lustful stare) everywhere.  Jasmine Tookes is the type of girl we'd want to see every day (and night)…  because her hotness can make our miserable lives (Yes, I'm speaking for myself) more bearable.  (Editor Note: The author gets a little more pathetic with each article)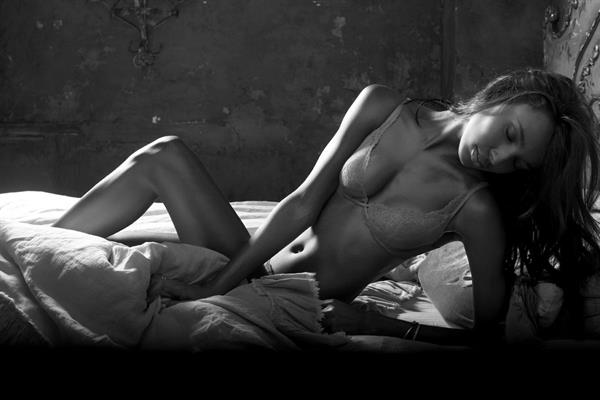 Who is She?
Jasmine Tookes is an American fashion model and a Victoria's Secret Angel.  She is famous for appearing in ad campaigns for brands such as UGG, The GAP, Jimmy Choo, Calvin Klein, Lancôme, Ralph Lauren, Kate Spade, and DKNY.  She has appeared in editorials for Harper's Bazaar, Numéro, Spanish Vogue (Italian, American, French, German versions).  Jasmine has also graced the covers of Elle France (February 2013), Vogue Spain (March 2016 with her fellow Angels), Harper's Bazaar Vietnam (July 2016 Elsa Hosk and Martha Hunt), Maxim Magazine (February 2017, and also Elle USA (May 2017).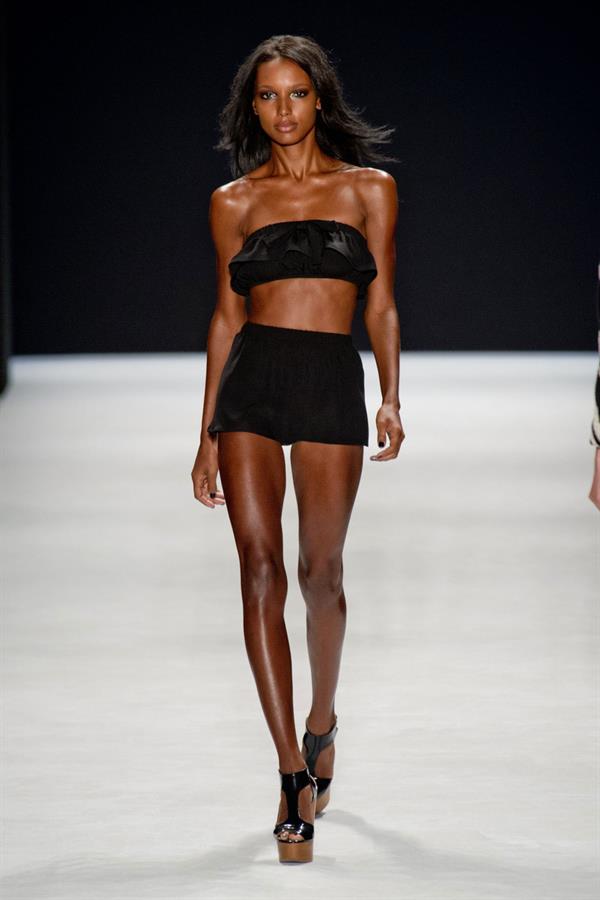 Aside from magazines, Jasmine is also a regular on the runways.  She has walked for Burberry, Salvatore Ferragamo, Ralph Lauren, DKNY, Giorgio Armani, Calvin Klein, Tom Ford, Yves Saint Laurent, Tommy Hilfiger, Dolce & Gabbana, and Versace and lots more.
Early Life
Jasmine Tookes was born on February 1, 1991, in Huntington Beach, California.  Growing up, Jasmine was very athletic.  She did gymnastics for 10 years and she was also active in softball and volleyball before becoming a model at the age of 15.
As a child, Jasmine said that she was inspired heavily by supermodel Tyra Banks, "Ever since I was the little girl I would watch the shows, watch Tyra Banks walk, and all the VS supermodels walk. It was my dream to be on that runway."
Her Modeling Journey
Jasmine's mother works in the fashion industry.  She was a stylist for 18 years and that led to Jasmines discovery.  At only 15-years-old, Jasmine was spotted by an agent at one of her mother's showroom appointments.
In 2010, Jasmine made her first ad appearance for campaigns such as UGG and Gap.
In 2011, she landed a modeling gig for Vogue Italia and on September of the same year, Models.com named Jasmine Tookes as one of the 'top 10 new models' in a fashion week post.  A month later, Oprah Winfrey saw Jasmine walk the runway in the "Lincoln Center Presents: An Evening With Ralph Lauren." Oprah Winfrey praised her beautiful skin and she asked Jasmine to rub it against hers.
In November of 2011, 'Style' selected Jasmine as its top new model.  The title was based on her work for the 'Spring Fashion Shows'.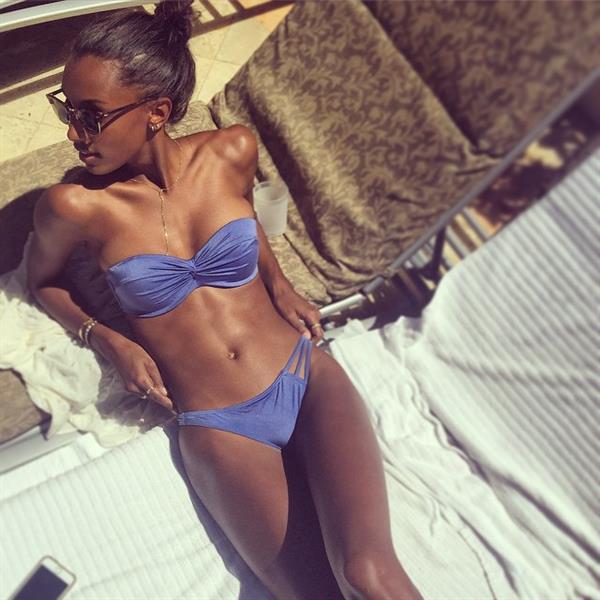 In 2012, Jasmine joined the eleven new models for the said year's Victoria's Secret Fashion Show.  Jasmine was also named by French Vogue as one of its 10 new faces from fall/winter 2012-2013
In 2015, Jasmine Tookes became a Victoria's Secret Angel.  The following year (2016), She was selected to wear the $3 million Victoria's Secret Fantasy Bra at the 2016 show which was held in Paris, France (making her the 4th black model to wear the bra).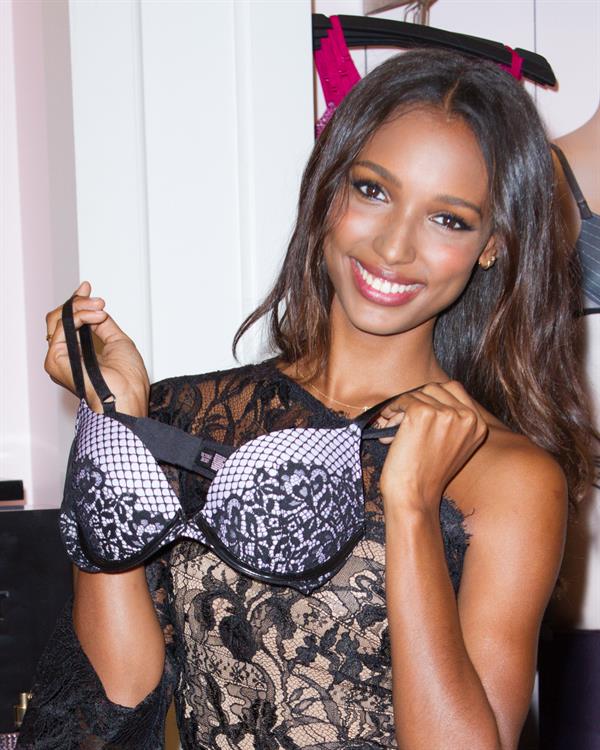 Pictured is not the actual Fantasy Bra.
In 2017, Jasmine made her debut on Forbes' "The World's Highest Paid Models" list in 2016.  Her estimated earnings of $4 million placed her at no. 17.
Body Measurements
Jasmine Tookes stands 5 feet, 9 inches and she has a 34-24-34 inches body statistics.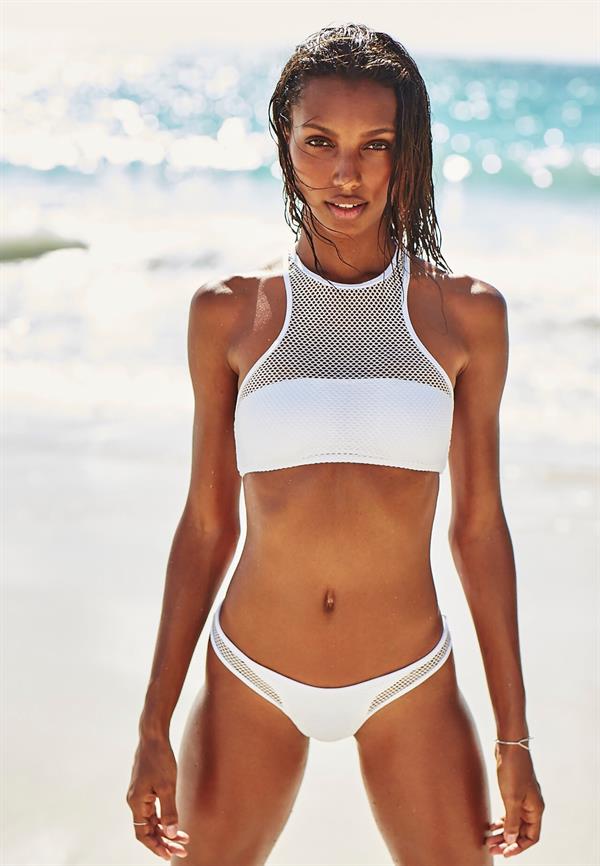 Jasmine Tookes Photos
Follow Jasmine on Instagram for the latest news about her.
Also, don't forget to check out our Jasmine Tookes page for more of her beauty.