Oh, sexy.  Sexy indeed.  We really can't get enough of Latinas here and we're always on the lookout for one.  Now, featuring Krislian Rodriguez is long overdue.  We know…  we should've featured here last year when she was showing her hotness on America's Next Top Model…  But you see, we've been saving.  Also, back then there wasn't much information about her available.  But hey, better late than never (or later), eh?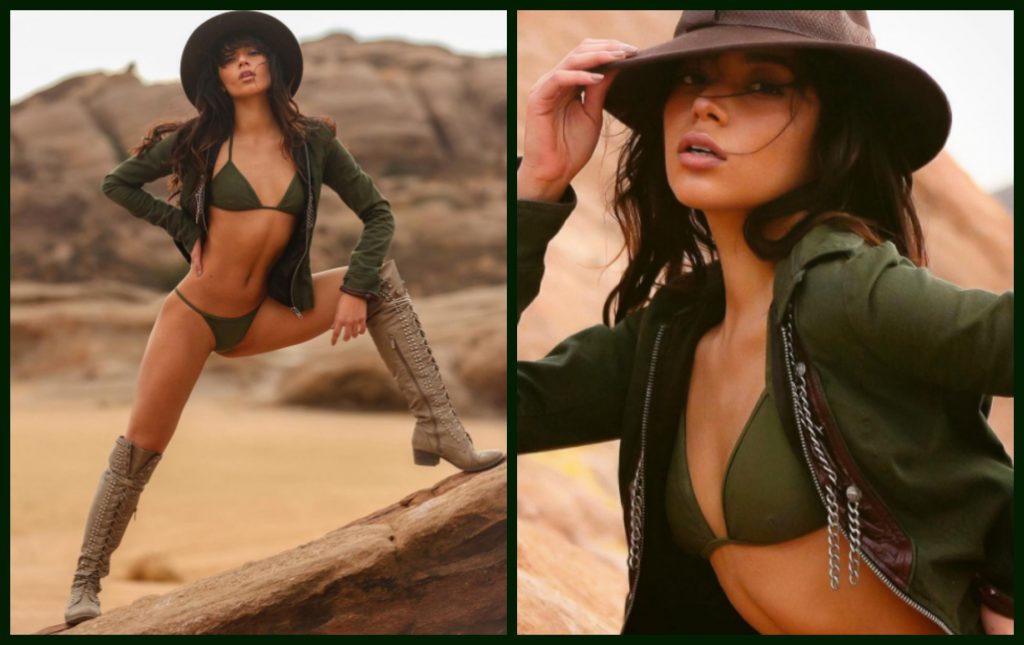 Who is Krislian Rodriguez?
Krislian Rodriguez is a Mexican-American model who came to the spotlight when she appeared as a contestant on the 23rd season of America's Next Top Model.  She's the first Mexican-American to appear after 13 years (22 seasons) on the reality Show.  She was eliminated (unfortunately) in the 6th episode, only coming in at 11th place.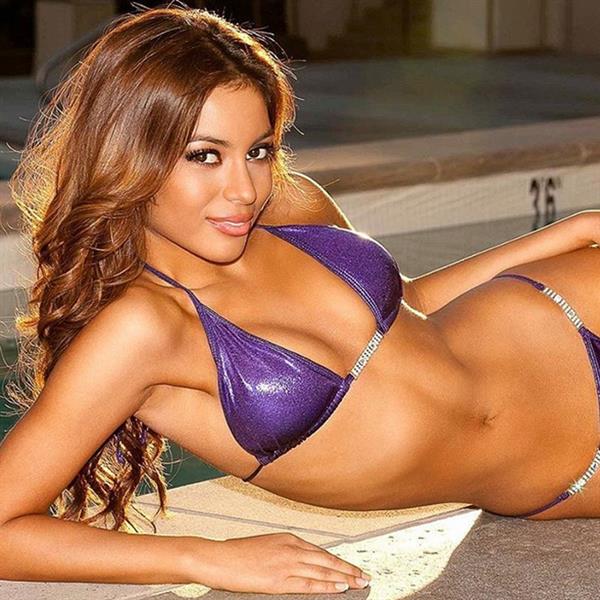 Krislian is also known for her appearances in music videos such as G-Eazy's 'Order More', Calvin Harris' 'Summer, and on the 2015 single "Five More Hours" from Chris Brown and Deorro.
Early Life
Krislian Rodriguez was born on April 8, 1991, in Los Angeles, California.  As a child, she didn't have the upbringing for a typical model as her family was faced with obstacles and trials.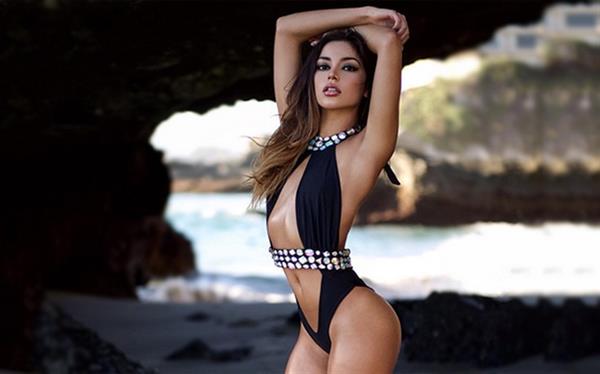 "Growing up, I was raised by my single mother who migrated to the states when she was only 18 years old," Krislia posted as a caption on Instagram.  "From the time I started Kindergarten to graduating high school I had gone to 15 different schools in two different states."
Krislian credits her mother's strength and care for her success.  She also pushed Krislian in starting her own swimwear line/brand.  Her mother barely spoke English when they moved to Los Angeles from Mexico.  She raised Krislian and her two brothers all by herself.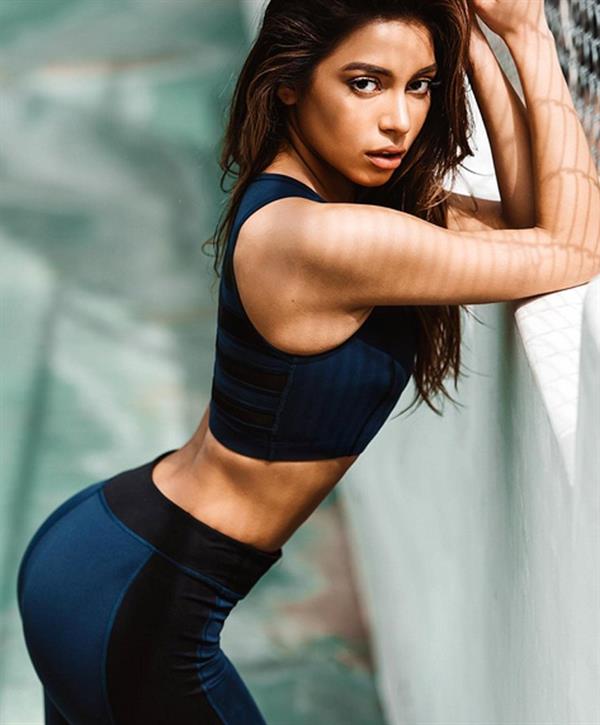 "I learned strength, perseverance, and determination from my mother,"
Because of the hardships, while growing up, Krislian turned to dancing as her escape.  According to her, it was also the way to make friends in the ethnically diverse neighborhoods she lived in.  She soon turned her dancing into a career, leading her to appear in music videos.  But it was always her dream to be on America's Next Top Model.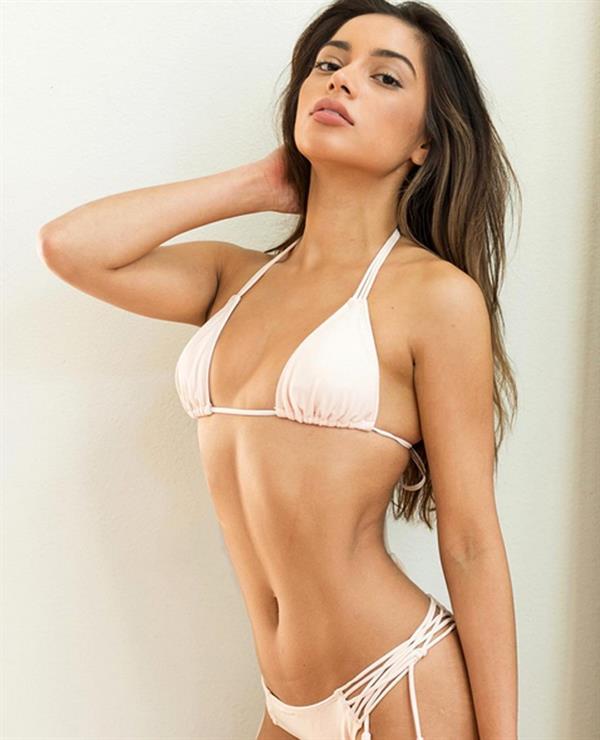 On America's Next Top Model
Krislian was constantly criticized for being too sexy on ANTM.  Still, she went from being at the bottom to bagging the best image of all contestants.
Before appearing on America's Next Top Model, Krislian Rodriguez appeared on a Calvin Harris music video.  Harris was dating Rita Ora (a judge on ANTM's 23rd season where Krislian competed) at the time.  And Krislian reportedly dated Calvin after meeting him on the set of his "Summer" music video…  Just shortly after Calvin's split from Rita Ora in 2014.
Krislian has called out judge Rita Ora for how she was treated on the show claiming that Rita was rude to her.  She then compared Rita to Regina George (Rachel McAdams) from the movie Mean Girls.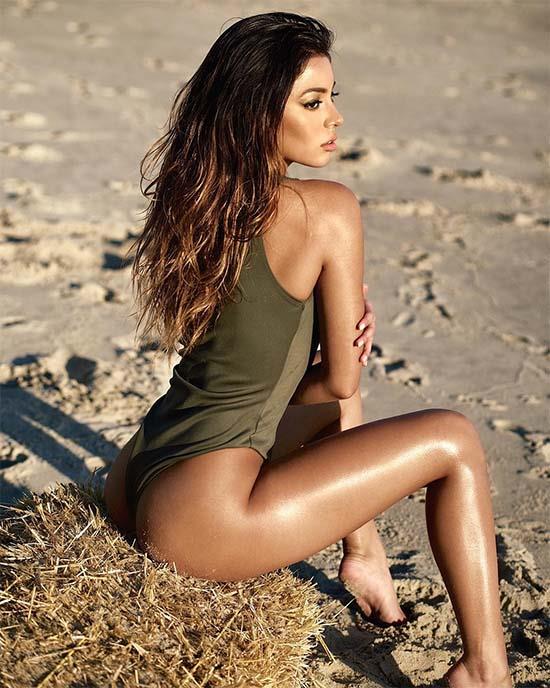 "Going into the show, Rita already knew who I was so I was at a disadvantage…"  Krislian stated in an interview.  "It was more like a mean girl situation – I would say Rita was definitely Regina George! There was definitely some rivalry happening with her, which I didn't understand," she added.
But it wasn't the first time the two bumped into each other since the Calvin affair. Oh, well…
Her Body Measurements
Krislian stands 5 feet, 7 inches (5 feet, 9.5 inches according to others) and she rocks a very sexy 32-24-35 figure.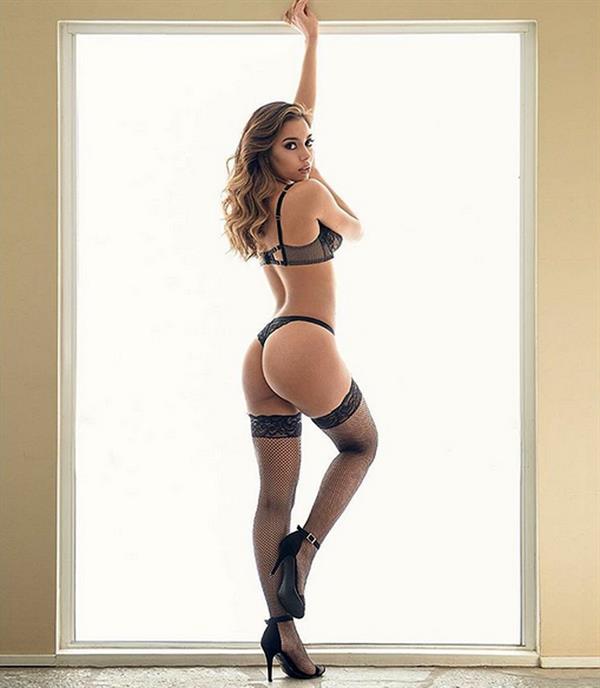 Krislian Rodriguez Photos
Follow her on Instagram for the latest news about her.
Also, don't forget to check out our Krislian Rodriguez page for more of her sexiness.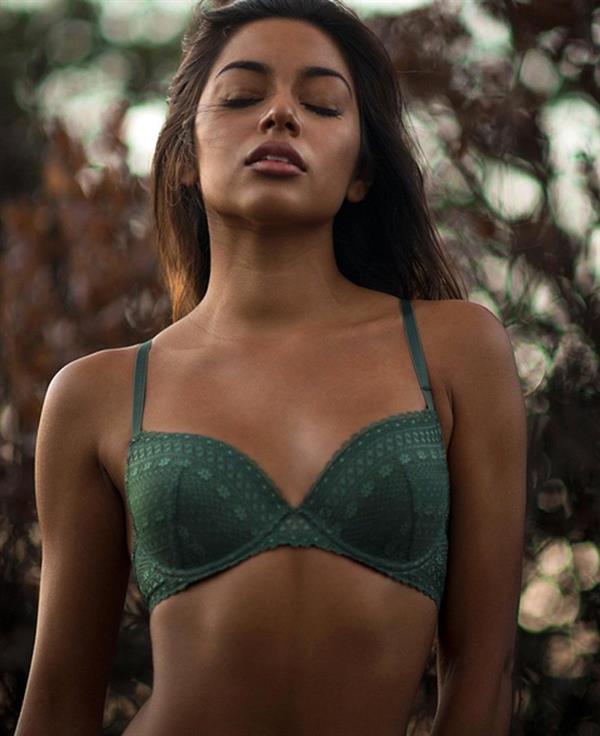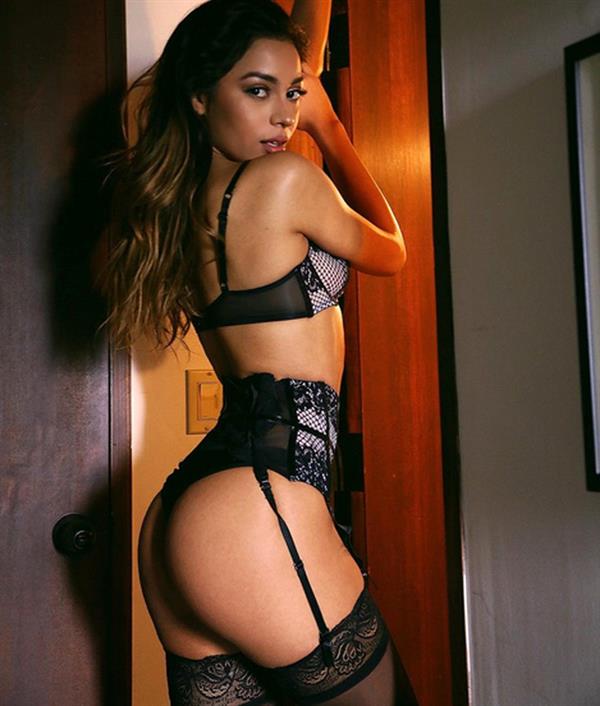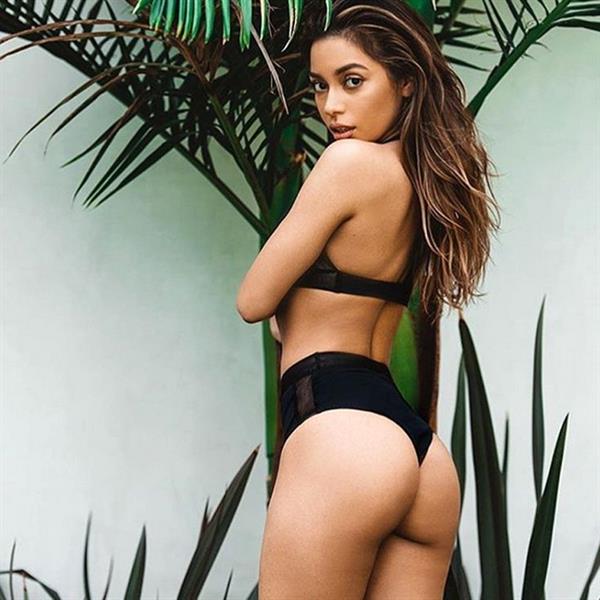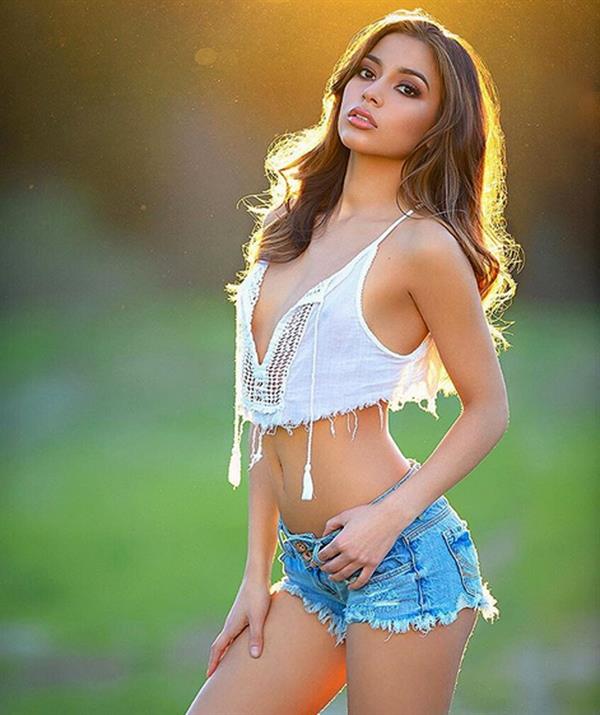 Here's the bonus!  Enjoy!