This gorgeous woman is an established name in the modeling, film, and TV (reality and series) industry.  Still, we want to feature her because…  Damn!  She's one of the best-looking hotties in the world (Yup, that and also because she loves video games, comic books, and she used to cosplay)!  The name Adrianne Curry is probably not new to you.  We know, you've heard about her and she's probably one of the most familiar looking babes here…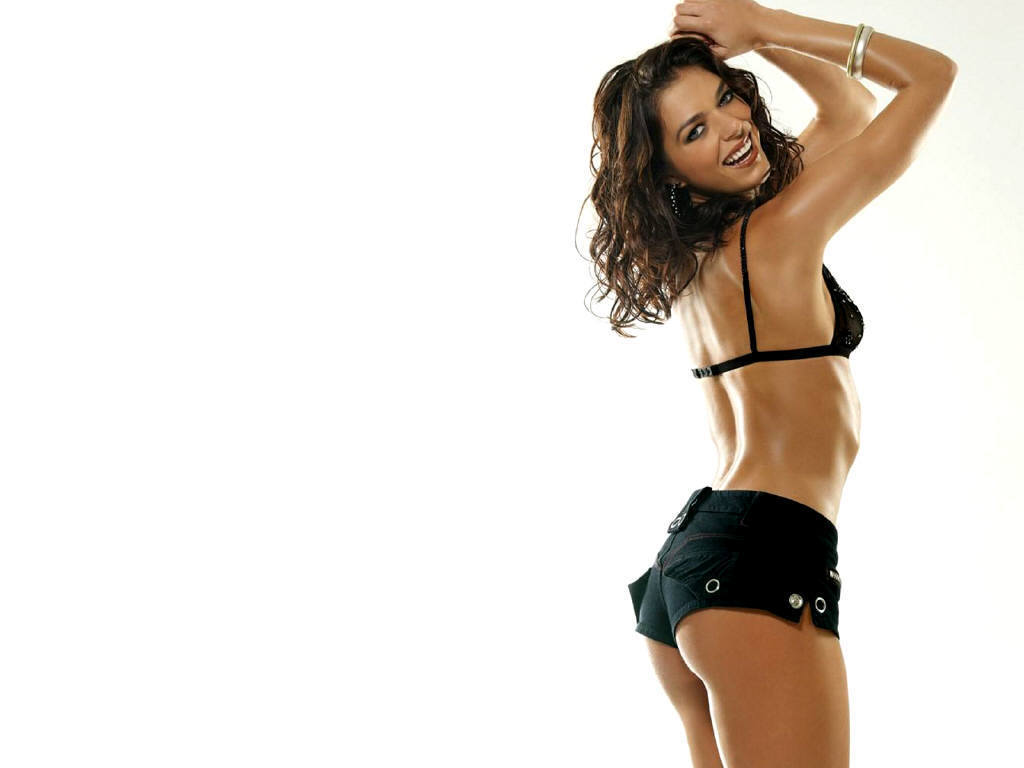 Adrianne Curry, though you've seen her before, will surely (again) make you drool.
Who is Adrianne Curry?
Adrianne Curry is an American model, a spokeswoman, and a reality TV personality.  She rose to fame after winning the first season of the reality television series America's Next Top Model.  She then went on to host several shows (TV and event) and became a panelist for Sony PlayStation's The Tester.  Adrianne has also modeled for a number of magazines including Life & Style Weekly, Us Weekly, Star, OK!, Stuff, People, Spanish Marie Claire, Von Dutch, Von Dutch Watches, Salon City, Macy's, Famous Stars and Straps, Lucky, Ed Hardy, Kinis Bikinis, Beverly Hills Choppers, and Merit Diamonds.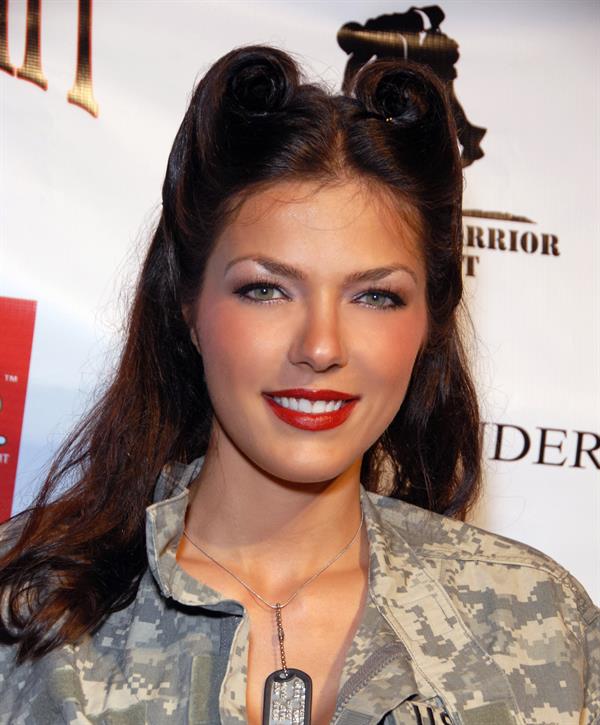 Adrianne Curry also made the Maxim Hot 100 list in 2005.  The following year, she posed nude for the February 2006 issue of Playboy.  She then returned for a second cover and nude pictorial in the January 2008 issue.  Adrianne was also named as one of the top 25 sexiest women of Playboy magazine.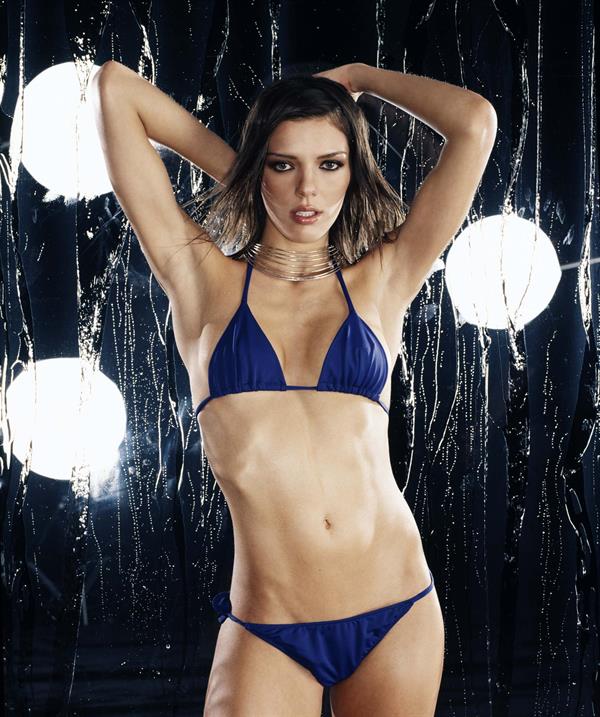 Adrianne was also a spokesmodel for The Flex Belt along with Denise Richards.  She appeared in a Merit Diamonds Sirena Collection commercial which ran from November or 2004 to January 2006.
Her Television Career
Aside from modeling, Adrianne Curry is also a producer and an actress.  She made her television debut as a host in the game show 'Ballbreakers'.  In 2005, she briefly starred in the reality show My Fair Brady (2005), with her then partner Christopher Knight.  In 2006, Adrianne became more popular after appearing in a spooky/SciFi reality show called 'Celebrity Paranormal Project'.  The following year, she and her now ex-husband, Christopher, starred in Chris & Adrianne Do Russia (2007).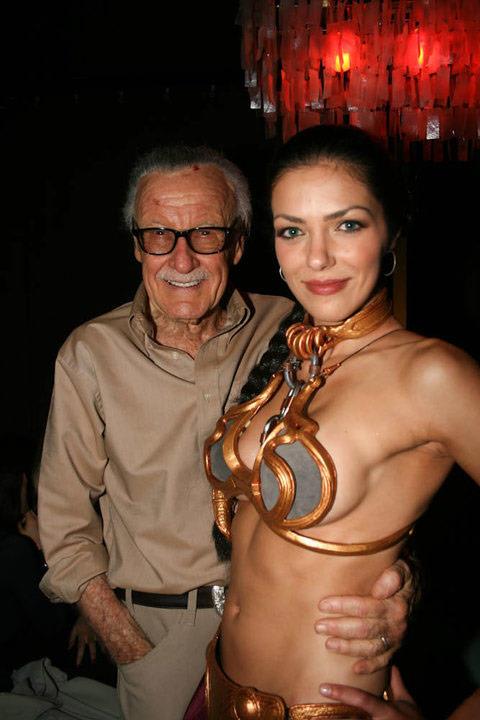 In 2012, Adrianne teamed up with comic book legend Stan Lee to create her Youtube weekly series 'Superfans'.
Early Life
Adrianne Curry was born Adrianne Marie Curry on August 6, 1982, in Joliet, Illinois, USA.  She is of Italian, English, Irish, and Scottish heritage.  Before competing in America's Next Top Model, she made a living by working as a waitress.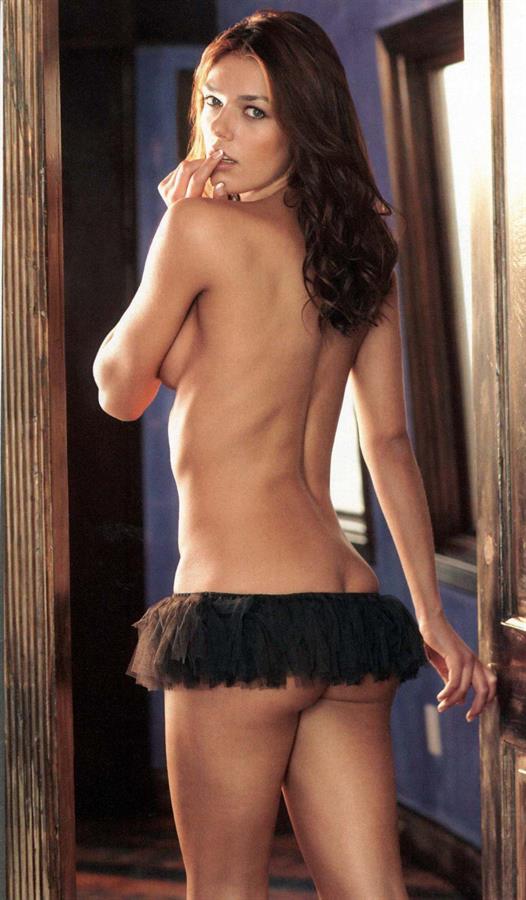 Personal Life
Adrianne was married to The Brady Bunch star Christopher Knight from 2006 to 2012.  Christopher Knight proposed to Adrianne in the season finale of My Fair Brady.  The couple wed in Adrianne's hometown of Joliet, Illinois in a gothic-style weeing on May 29, 2006.  In 2007, the couple appeared on the Dr. Phil Show, on an episode about couples with large age gaps, to discuss their relationship.  Dr. Phil predicted that with their style of arguing, there's a big chance that they may divorce.  Adrianne and Christopher announced their separation in mid-2011.  They filed for divorce in August of the same year and it became final in 2013.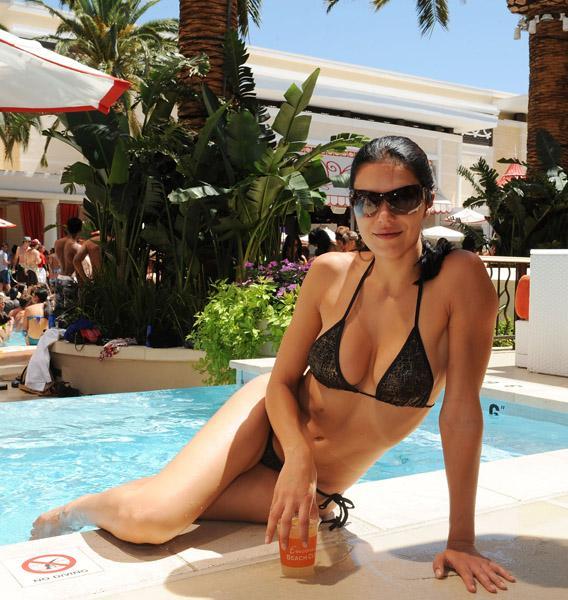 Facts and Trivia
Adrianne Curry likes classic rock and her favorite bands/musicians are Jefferson Airplane, Led Zeppelin, The Doors, Pink Floyd, and Jimi Hendrix.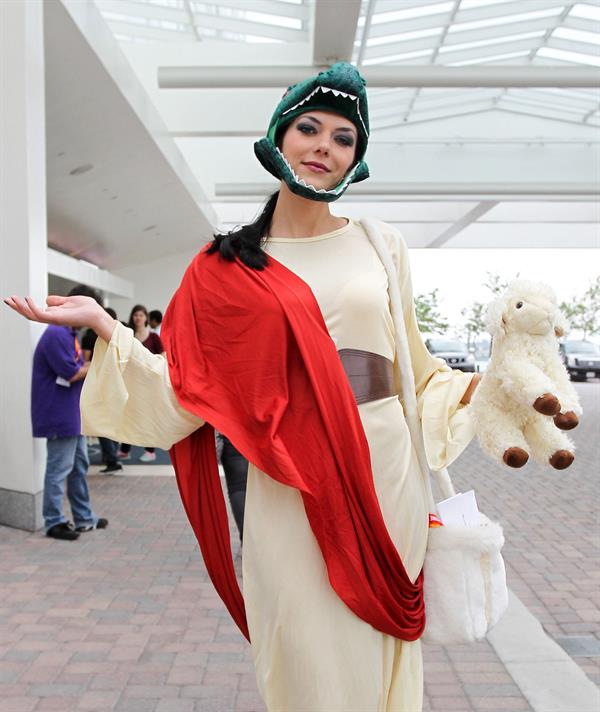 She considers anyone from/in the NYPD and FDNY her heroes…  And Bono from U2 for making a difference in Third World countries.
Body Measurements
Adrianne Curry stands 5 feet, 10 inches and she still rocks a 34-23-32 body statistics.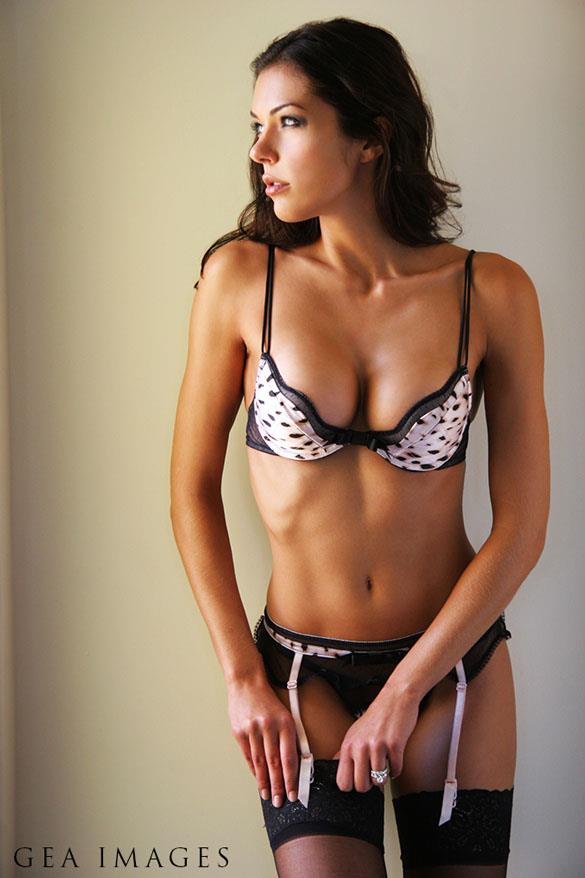 Adrianne Curry Photo
Follow her on Instagram for her latest poses.
Also, don't forget to check out our Adrianne Curry page for more of her sizzling hotness.
Oh, and she's got a few nudes here…  enjoy!