Another blonde bombshell here…  and she's a bonafide boner giver.  Readers, meet Jessa Hinton…  She's gorgeous, she's got a body you'd never forget,  and she's really, really into sports.  Jessa is everything you'd look for on a Friday night out.  And when you find her, you'd lose your month's wage trying to impress her with "Can I buy you (or your friends) another drink?"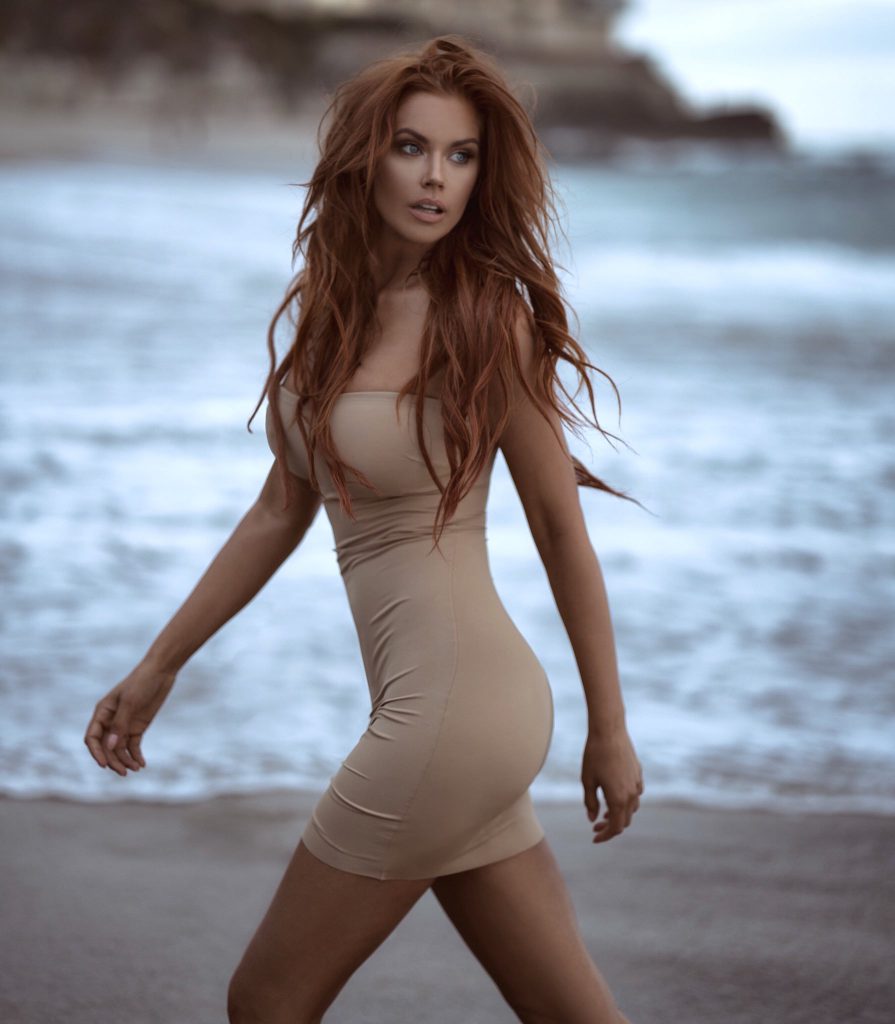 Look at her stride here…  don't you just want to give up everything and just follow her to wherever she's going?
Who is Jessa Hinton?
This hard-on source is a former Playboy Playmate (Miss July 2011) who has modeled for the likes of Leg Avenue and Enzo Milano Hair Products.  Jessa has also posed for magazines like Super Street Bike.  She is also quite known being a television personality and for interviewing celebrities for Top Rank Boxing and Victory Poker.  Jessa was also the face of the Palms Hotel & Casino's ad campaign and she has appeared on ads for Monster energy drink and Mixed Martial Arts.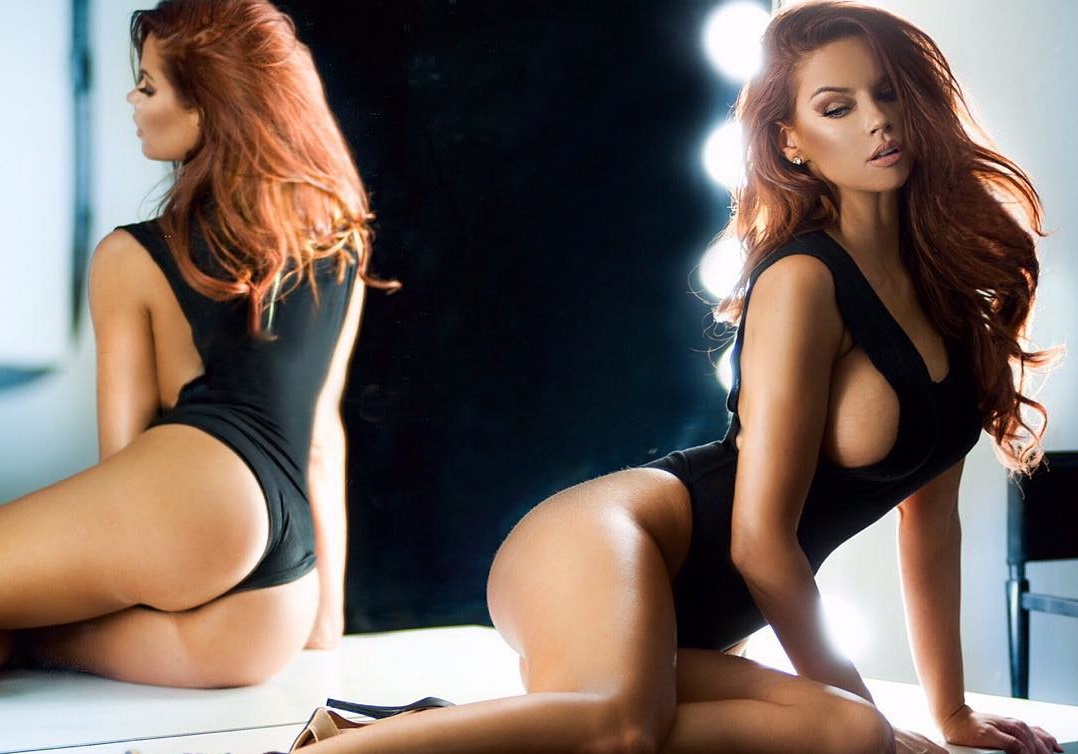 "I am a jack-of-all-trades and an Energizer Bunny. I want to do it all."
Early Life
Jessa here was born (April 10, 1984) and raised in Southern California and she is the eldest of five children.  She was an active child participating in cheerleading, dance, and gymnastics.  Jessa was kind of a tomboy and according to her, she later discovered drama as her favorite.
"I kind of raised myself and my siblings and everything I went through in life, I raised myself for."
Career Journey
Jessa was discovered at a wedding, when she was 14, by a talent manager.  She then booked 3 national TV commercials after that.  By the time she was 16, Jessa here had appeared on 7th Heaven and the all-time fave of many, 'Baywatch'.
Jessa took a hiatus from acting to focus more on her schooling.  When she turned 18, she began modeling for print campaigns and doing runway shows (while coaching competitive gymnastics).  Since then, she has appeared countless ads and in billboards all over Las Vegas.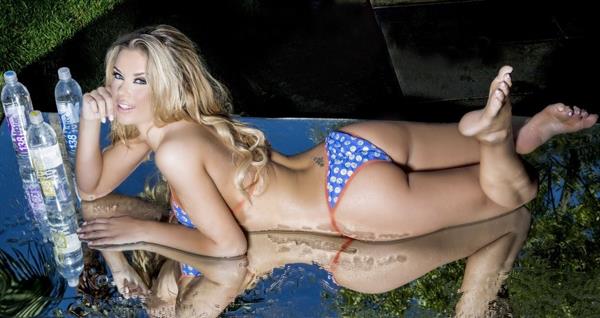 Facts and Trivia
Apart from modeling, Jessa is also interested in fashion (she's a designer, by the way) and she even had a bikini line with Affliction.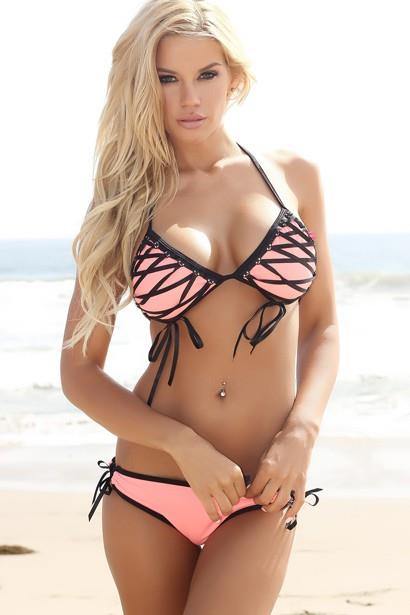 "I've been designing since I was probably 11 years old."
In 2015, she began hosting her own podcast, Anything Goes with Jessa Hinton.
She has interviewed boxing legend Manny "The Pacman" Pacquiao for Top Rank Boxing.
Jessa was a gymnast for 8 years but she snapped her ankle so she called it quits.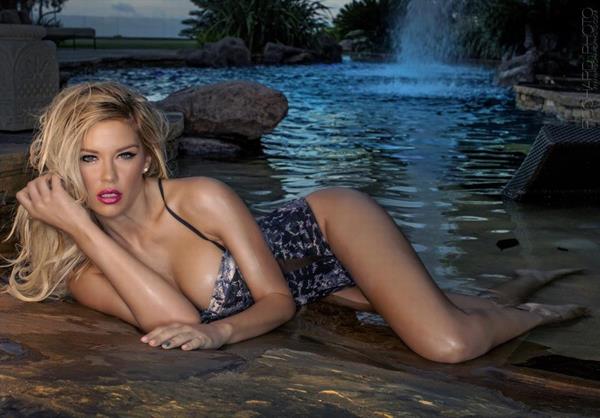 "I was also too tall. There was no way that I could have really gone too far." – Jessa on her gymnastics career
Jessa Hinton now splits her time between Los Angeles and Las Vegas…  and oh yeah, her favorite hottie is Mila Kunis. Hmmmn, talk about taste, man.
Her Body Measurements
This blue-eyed blonde stands 5 feet, 8 inches and she has a very desirable 34-25-35 (with a D cup) figure.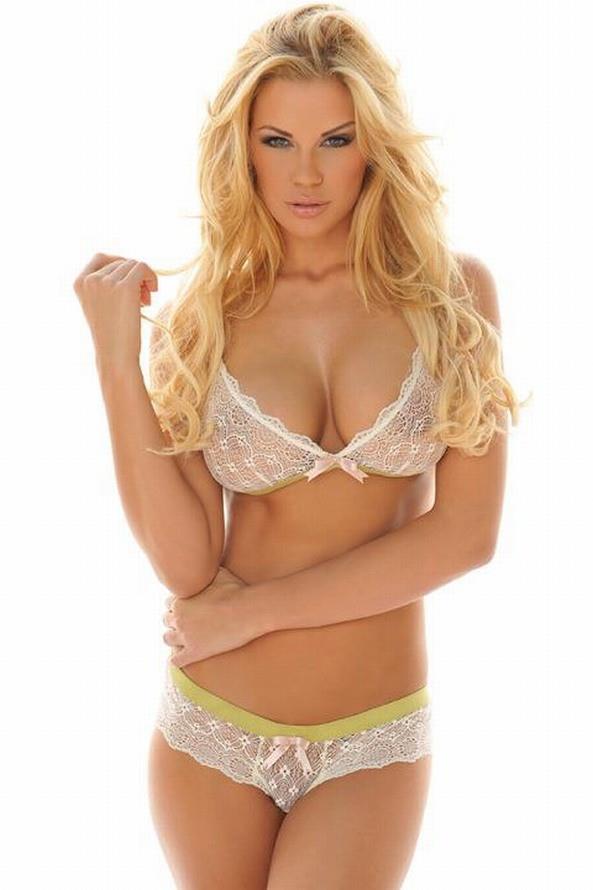 Jessa Hinton Photos
Join Jessa's over 1.2 million followers on Instagram for her latest selfies, pro shots, and workout tips.
Also, don't forget to visit our Jessa Hinton page for more of hotness.
Oh, and yeah, we have some of her nudes here that we think you guys might enjoy.