25-year old model Kate Bock has come a long way from a humble upbringing in West Vancouver to being on the cover of every sexy magazine like Maxim, Elle, and Sports Illustrated.  She's also walked for many runway shows including Victoria's Secret fashion show.  Scroll down to know more about this bombshell Canadian model.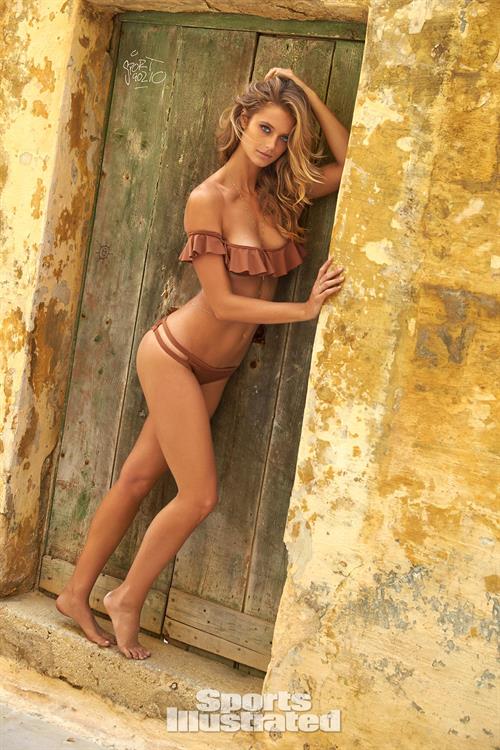 How Kate Bock Started Modelling
Like most models, Kate Bock's modelling career started when she was young.  She described herself as tall, gangly, and thin.  She was a 12-year old swimmer at that time.  It was an agent who lives in the same area that discovered Kate.
"She spotted me, and it was literally the next week that I started working with Abercrombie Kids and at mall fashion shows."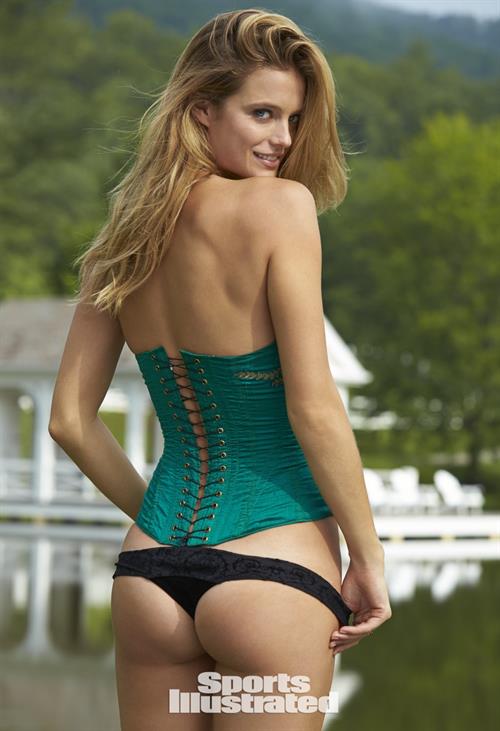 After graduating high school from West Vancouver Secondary School, Kate moved to Paris and still continued to model.
"Modelling was kind of like, 'I'll try it; it sounds cool' and then here I am, still doing it."
Did She Ever Had Insecurities?
Most people would have insecurities but for a beautiful babe like Kate, it seems like it should be quite impossible.  However, it seems that like most models went through that awkward stage and felt insecure.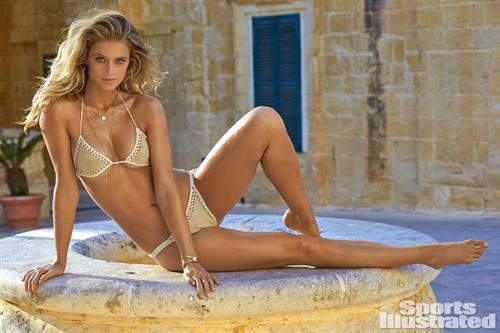 "I had braces, I had it all—I never thought of myself as beautiful. I was really into sports. I played baseball and soccer and I was a swimmer and I played field hockey. I never really thought about modeling, and then when I was discovered, I was like, "Oh cool, someone might think that of me," Kate confessed.
It wasn't really her dream to become a model but when she started doing auditions, commercials, and other modelling jobs, she got into it and didn't want to stop.
Her Paris Life
Paris was a big part of Kate's life especially her modelling career. Since Vancouver doesn't have many opportunities for modelling, she needed to move to Paris, learn French.
"When I first moved to Paris, I lived in a tiny model apartment with two bunk beds and three roommates.  We had five, 10, 15 castings day after day, and we didn't have smartphones then; we had our MacBooks and we'd get the faxes of our schedule and roam around the city from casting to casting with our little metro map."
On Being a Sports Illustrated Model
Ever since Kate appeared on the pages of Sports Illustrated Swimsuit Magazine in 2013, she's been a constant.  She's definitely a favorite and she even won "Rookie of the Year" for her first appearance.
Although she's getting the hang of her life as a model, Kate admits there are times when she feels weird about this dynamic. " [Sometimes] when my good friends look at a picture they're like, "I can't picture you doing that.  It looks good and you look great, but not like the person that I know or grew up with."  You just kind of slowly but surely get more comfortable.  By now it's just second nature, but I did not grow up wearing bikinis and practicing any of these poses."
Check out this video of Kate getting wild for Sports Illustrated.
Her Current Fitness Routine
There is no stopping Kate from becoming the supermodel that she intends to be.  She knows it entails a lot of hard work which involves getting in shape all the time, wherever she is.  Since she's always travelling for shoots, Kate makes it a point to find something she can do to keep her body fit and sexy.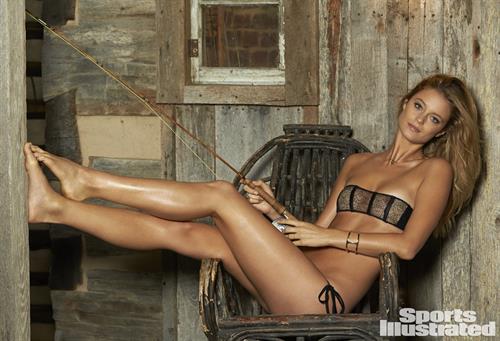 "So whether it means going on a run or to the hotel gym or finding a SoulCycle nearby, or a yoga or Pilates studio, I like to find whatever I can, because I get bored if I do the same thing. So [I'll] meet a friend for coffee and then do a class or just go on a run because it's sunny out—it just depends where I am. I try to do something every day; it makes me feel good starting the day with a workout."
Follow Her On Instagram @katebock
With over 284k followers, Kate acknowledges the importance of keeping her social media presence.  Gone are the days when you bring your portfolios and polaroids to agencies.
"You can look at someone's social media and really get a sense for how they look—with makeup, on the beach, in the studio, in a picture, in a fashion shoot.  You can really see variety through their social media, so it gives you a chance to own your promotion.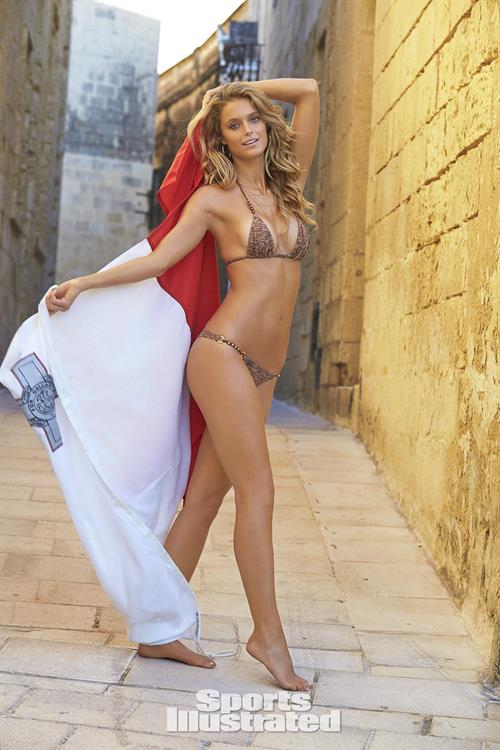 However, she knows it is something you need to maintain.
"It's like another job, to make sure you're up on your social media and posts of the day and content and what you're trying to sell.  You don't ever stop. I don't know if that's the best, but you also get some control over yourself, which is good," she said.