Natasha Galkina (aka Natalie Gal) is a woman you'll always remember…  Her looks will now become the benchmark of your beauty standard.  I mean, from here onwards, you will compare to her every beautiful woman you see.  Oh, and yeah, you'd also always remember her when you need to feed your horny fantasies.  Don't deny.  We know.  She'll also be in our fantasies too.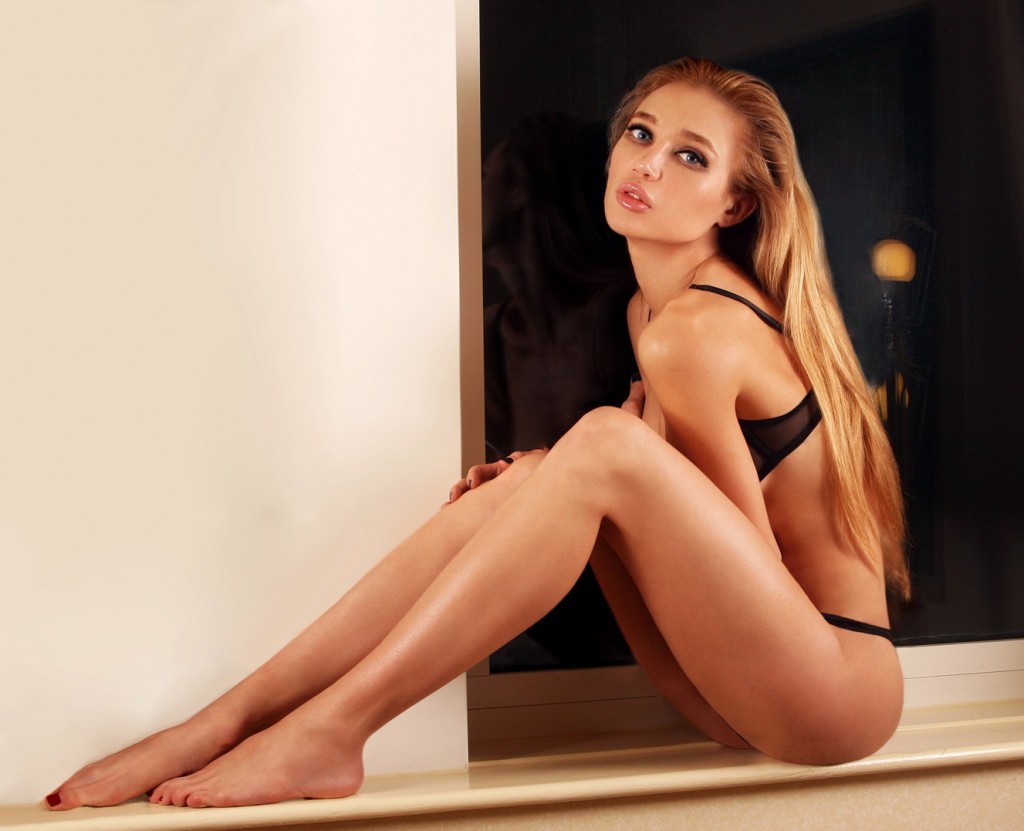 Oh, Natasha…  That hotness or yours is as hot as this spilled coffee on my lap. It distracts, it burns!!!
Who is Natasha Galkina?
Natasha Galkina (or Natalie Gal) is a Russian fashion model and actress.  She is most famous for being a runner-up on America's Next Top Model's 8th cycle.  Natalya is currently represented by quite a number of agencies namely Photogenics Media in LA, Fenton Media in NYC, Beatrice in Milan, as well as agencies in Moscow, London, Athens, Paris, and Germany.  She has posed for ad campaigns for brands such as Chanel, Cavalli, Alexander Wang, Prada, Levuk, Allison Parris, Pantene, Wella, Nexxus, Vivienne Tam, Rock, and Republic, Guess, Diesel, Alexander McQueen, and Cover Girl.  Natalya here is also a regular at magazines, gracing the covers of Grazia, Mademoiselle, Madame Figaro, Modern Luxury, 944, and Surface magazines.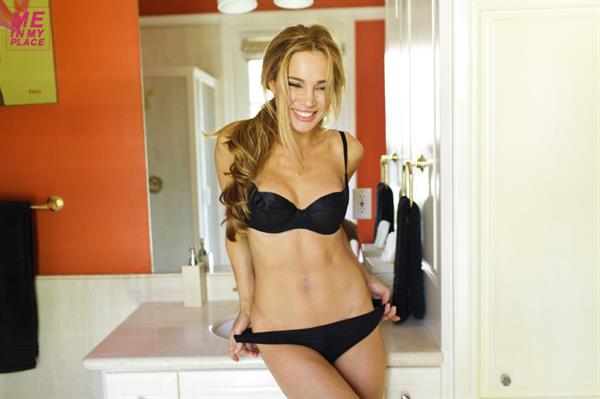 Early Life
Natalya Ivanovna Galkina was born on December 18, 1985, in Bataysk, Rostov Oblast in the Soviet Union (now Russia).  She was born into the family of an opera singer and a poet.  Natalie began studying ballet, arts, piano, singing, and theatre performance at the age of 6.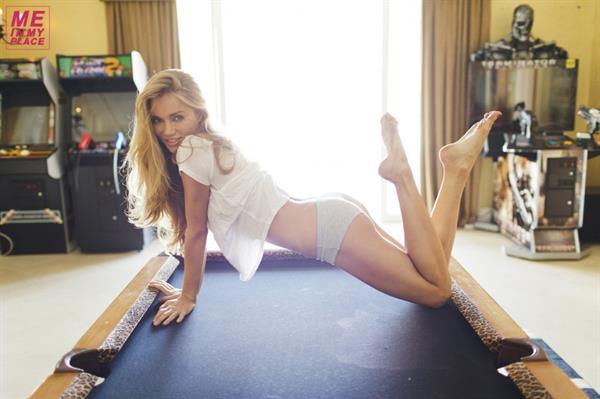 Natalie studied acting at the Moscow Art Theatre and New York University.
Career
Natasha ran into financial trouble as a student in Moscow.  She joined America's Next Top Model (2007) because of the insistence of her then-boyfriend.  Natasha didn't do well early in the competition but by the fourth week, her hard work was starting to receive recognition.  Natasha managed to maintain a place in the top 3 from the fifth episode until the final.  She then made it through to the final against Jaslene Gonzalez, who was announced as the winner, with Natasha finishing as the runner-up.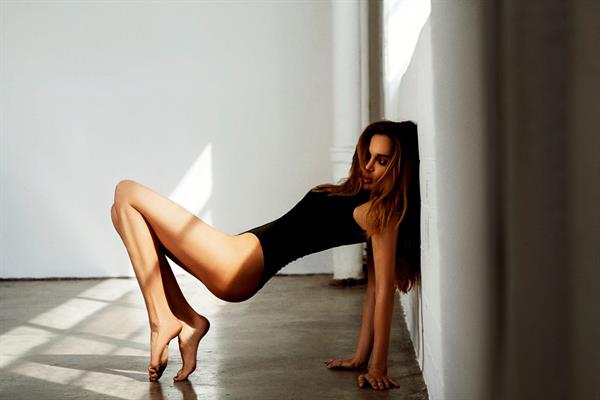 Facts and Trivia
Natasha is quite a busy person and she lives between her homes in L.A. and New York City.
Aside from the Moscow Art Theatre and New York University, Natasha also studied acting at Lee Strasberg Theatre and Film Institute in West Hollywood, CA.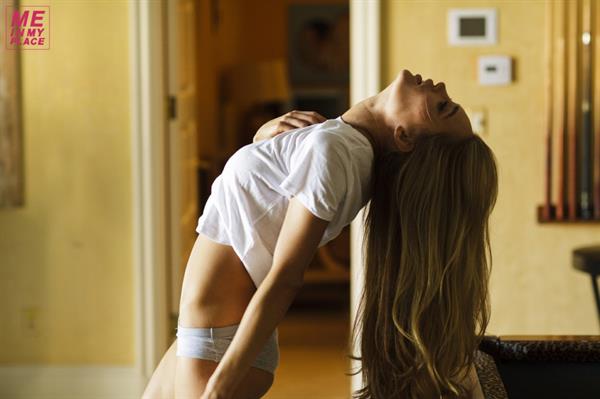 Natasha speaks Russian, Ukrainian, Spanish, and English fluently and she was often compared to a young Angelina Jolie.
Controversies
In the first episode of ANTM's 8 Cycle, Natasha says she is from Texas State Dallas (but she's actually from Russia).  She was also rumored to be a mail-order bride and that she married Stuart Hagler (an American who is 22 years her senior) to get to the United States.  The couple has a daughter named Angelina who was born 2 years before her ANTM stint.  Stuart and Natasha divorced in 2009.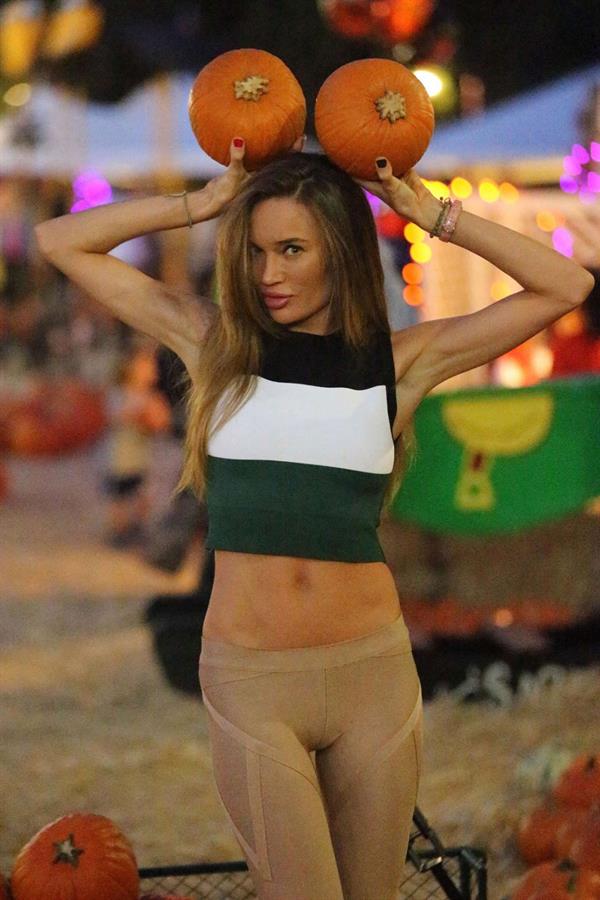 In March of 2014, Natasha was seen at a West Hollywood cafe having an affectionate dinner date with comedy legend, Jim Carrey.
Body Measurements
This blue-green eyed goddess stands 5 feet, 8.5 inches and she sports a slim 34-24-34 figure.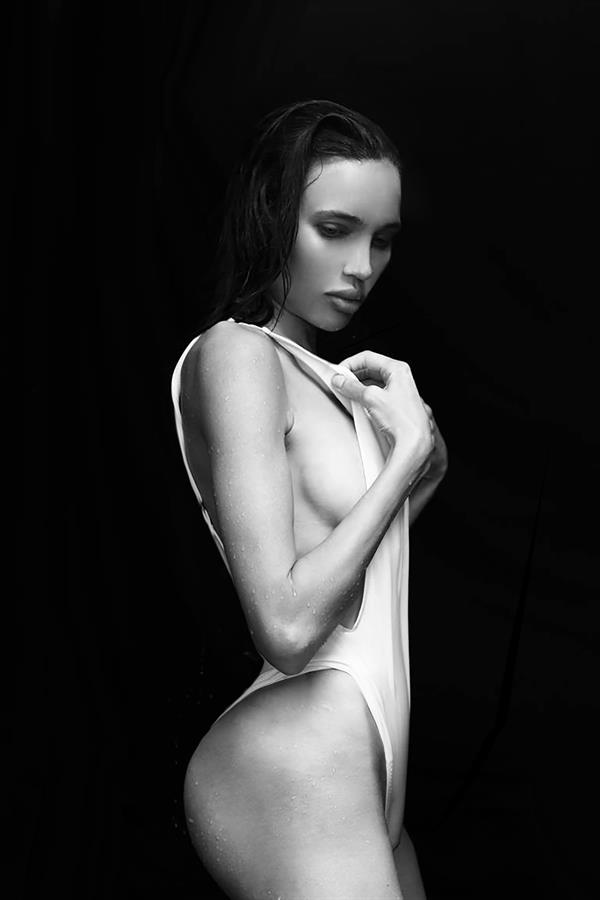 Natasha Galkina Photos
Follow Natasha on Instagram for her latest pro shots, lifestyle pictures, and selfies.
Also, check out our Natasha Galkina page for more of her hotness.