This woman is a certified hard-on giver, really.  Just take a good ogle at that body…  now shift your attention to your crotch area.  Do your pants seem like it's an inch smaller than it was a minute ago?  If yes, then see?!?!?!  Told you Khloe Terae here will make you hard.  But if your answer is NOPE, well, you need to get your eyes checked.  A good pair of glasses or contact lenses will do you (much) good.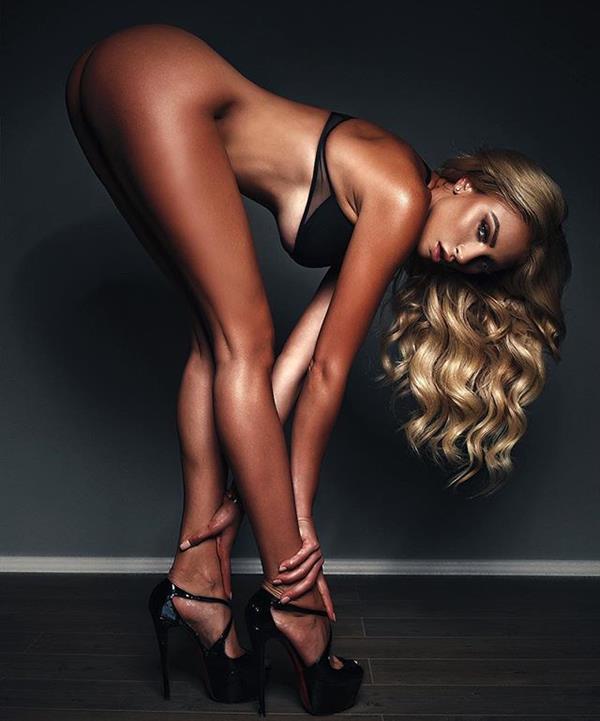 Who is Khloe Terae?
Khloe is a Canadian glamour model who has appeared in several editions of Playboy:  she has been named Playmate of the Month by Playboy Mexico, Greece, and South Africa in 2013, she was later named Playboy Cyber Girl of the Month in January of 2014, and Cyber Girl of the Year in 2015.  Khloe has also appeared as part of the Black Tape Project.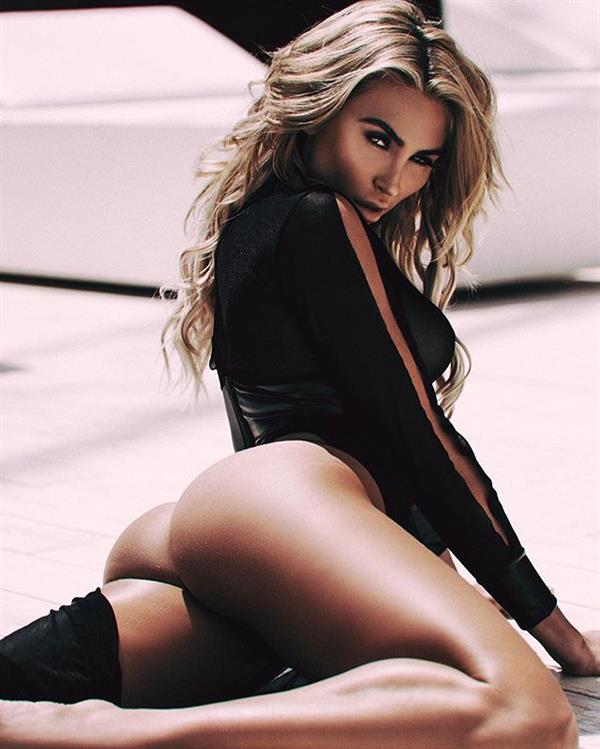 Early Life
Khloe was born on May 7, 1993, in Toronto, Canada.  She is a mix of Dutch and Italian ancestry.
Khloe started modeling at a young age but only took it seriously when she turned 16.  Her breakthrough came in October 2012 when she was invited to pose (and to jump out of the Playboy cake) for Playboy Mexico for its 10th year anniversary.
Khloe lives by the motto "Take advantage of every opportunity you get because you never know if you'll ever get it again."
Facts and Trivia
Khloe's biggest inspiration is her mother as, according to her, she was also a model when Khloe was growing up.
Aside from modeling, Khloe is closely involved in charity, especially autism as her brother was diagnosed with autism at the age of three.
Khloe is athletic and, according to her, she is really good at gymnastics. And that is why her turn-ons are athletes.
"Watching guys play sports is my biggest turn-on!"
Khloe loves to bake and she even celebrated her 20th birthday by inviting her friends to a bakery to have her own cupcake-baking party.
Body Measurements
Khloe rocks a 34DD-24-34 (Bra/cup size: 34E) body statistics.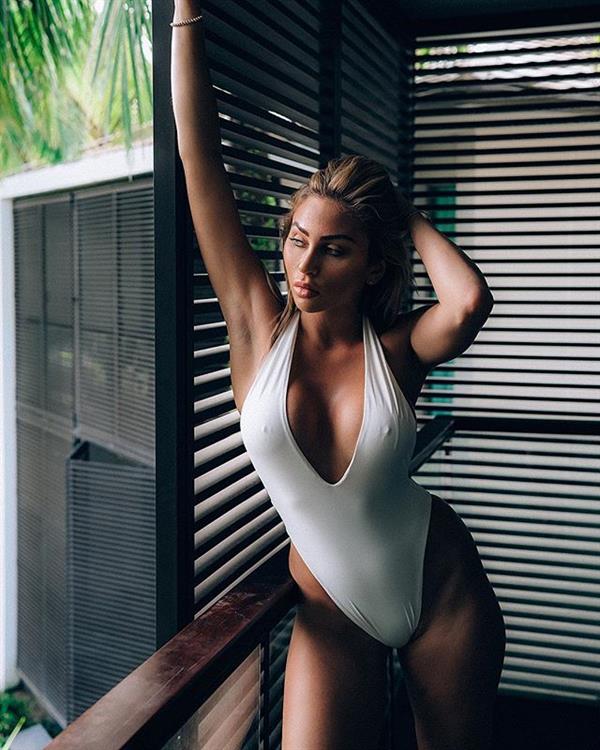 Khloe Terae Photos
Join her over 1.9 million followers on Instagram for her latest selfies and other pro shots.
Also, don't forget to check out our Khloe Terae page for more of her amazing body.
Oh, and yeah, we got a few of her nudes here.