I fantasized about this babe since the first time I saw her in a scene…  She was cleaning the window and her perky breast rubbing against the wet glass.  She was in a white shirt (not nude) but that made that scene sexier.  Oh, that scene got instantly embedded in my memory.  And even until now, I still think about that every time I see a window (Editor's note: Okay, you need to consult a shrink).  Ahh, Katie Downes' image (and her breasts') is truly unforgettable.  Unforgettable that even after 13 years since Deuce Bigalow: European Gigolo's release (yup, that's the movie where she window washed), we are (still) featuring her.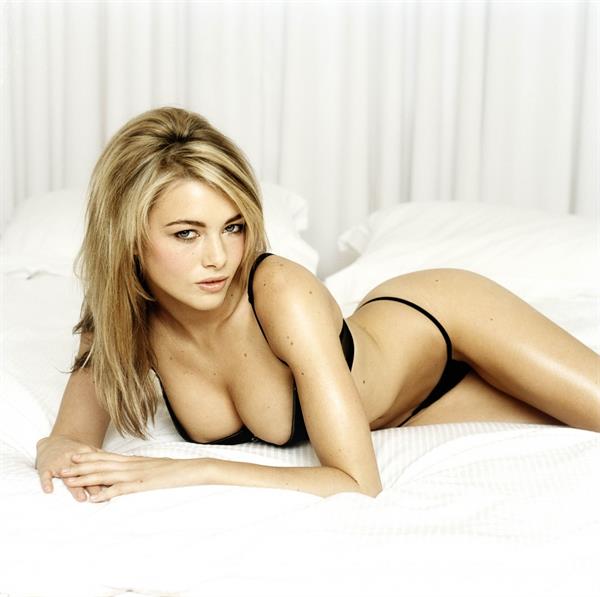 Who is This Unforgettable Lady?
Katie Downes is an English glamour model and Page 3 girl best known for her photo spreads for The Sun.  She has appeared in almost all of the British men's magazines. She has also graced the covers of Loaded, Maxim, Nuts, and Zoo Weekly.  'Nuts' magazine also ranked her at #11 on their list of "50 Hottest Blondes" in 2008.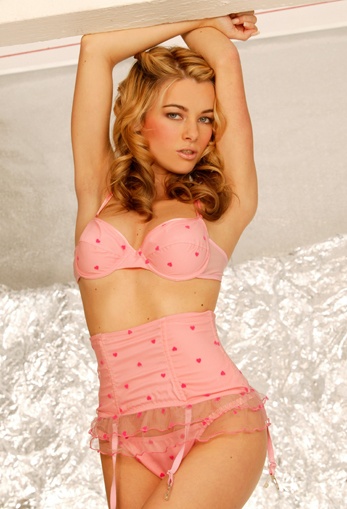 Early Life
Katie Elizabeth Cook (née Downes) was born on May 16, 1984, in Liverpool, England.
Facts and Trivia
In an episode of the ITV reality series Poor Little Rich Girls, Katie swapped her life as a model with a young woman named Michelle McManus (who worked as a toilet cleaner) for an entire week.
In 2006, Katie began dating guitarist Jamie Cook of the Arctic Monkeys.  The couple became engaged in 2012 and were married in 2014.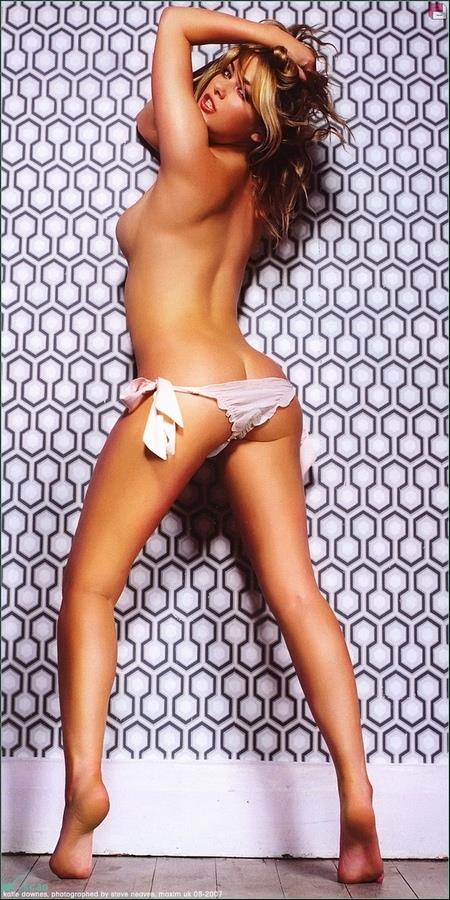 In Deuce Bigalow: European Gigolo (2005) special features, Katie is seen auditioning for the role against Page 3 models Nikkala Stott, Nicola Tappenden, and Michelle Marsh.
Body Measurements
This blue green-eyed blonde petite bombshell stands 4 feet, 11 inches and she has a slim figure with a (natural) 30D bra/cup size.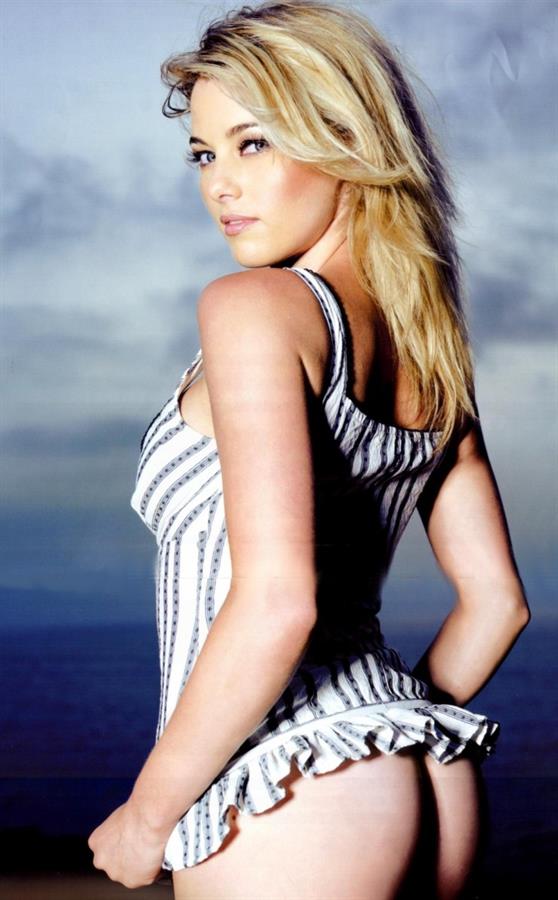 Katie Downes Photos
Don't forget to visit our Katie Downes page for more of her.
Also, we got a few of Katie Downes nudes here that we think you might like.