Whoa, another super hot Latina here!  Check out Genesis Rodriguez' awesome looks.  Yup, I must say…  she is very (and I do mean VERY) desirable.  That beautiful face of hers is enough to put you in a trance.  Oh, and that body?  Whew…  You'd totally lose it if she's in front you (You know, seducing).  Who wouldn't?  Only a statue can resist this fine lady's celestial beauty.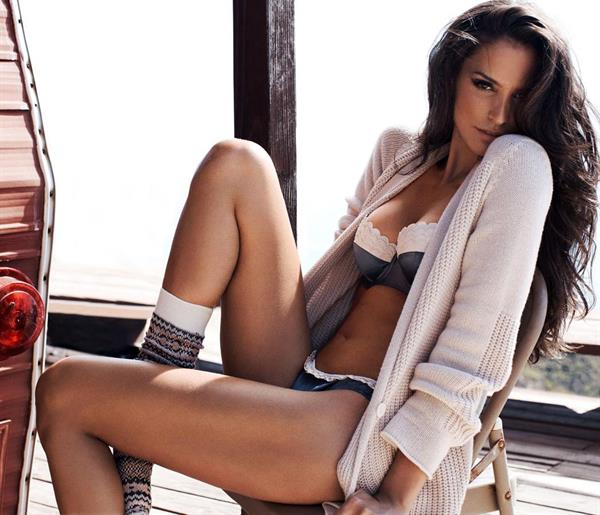 If only I'm a Jaeger pilot (Editor's note: Or less of a geek)…  I would totally ask you out, Genesis.
Who is Genesis Rodriguez?
This hot and sexy lady is a famed Telemundo actress who is best known for her role as Sarah in the Comedy Drama series Entourage (2010–2011).  Genesis has also played Becky Ferrer on Days of Our Lives and she played roles in the Telemundo telenovelas Prisionera (2004), Dame Chocolate (2007) and Doña Bárbara (2008–2009).  She has also appeared in American films such as Man on a Ledge (2012), What to Expect When You're Expecting (2012), The Last Stand (2013), Tusk (2014) and Run All Night (2015).
In 2012, she starred with Will Ferrell in the comedy Casa de Mi Padre and in 2014, she provided her voice for the character Honey Lemon in Disney's Big Hero 6.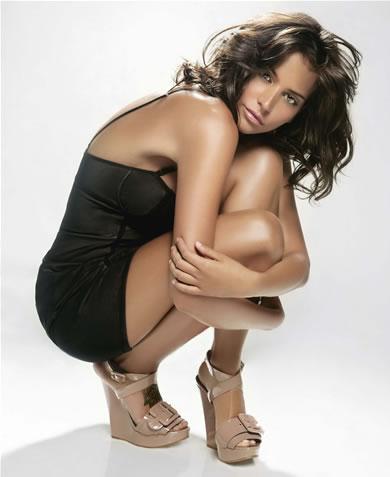 Aside from her acting, Genesis has also been featured in magazines such as Maxim Italy (July 2012 issue), Cosmopolitan Germany (March 2012 issue), Ocean Drive magazine (February 2013 issue).
Her Early Life
Genesis Rodriguez was born on July 29, 1987, in Miami, Florida.  She is of Cuban Venezuelan ancestry.  Her father, José Luis Rodríguez González (El Puma or Cougar), is an internationally famous singer and actor while her mother, Carolina Pérez, is a Cuban model.  Genesis speaks both English and Spanish fluently.
Genesis entered the Carrollton School of the Sacred Heart in Miami when she was only 2 and a half years old.  She participated in school dramatic productions and after demonstrating an intense passion for acting, she was enrolled in various (intense) training courses in academies like The Lee Strasberg Theater and Film institutes in New York.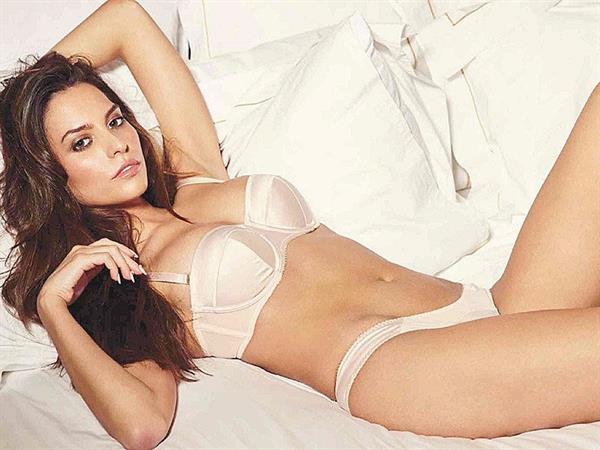 As a teenager, Genesis continued to study acting, dance, and vocal preparation.
Career
Upon returning to Miami (from her training in New York), Genesis continued private acting lessons and she landed a recurring role on the American daytime series Days of Our Lives (November 2005 to January 2006).  She was also a repeat special guest on the Bravo TV series Top Chef.
In addition to American television, Genesis also explored Spanish language roles.  Genesis here played dual leads as 'Rosita Amado' and 'Violeta Hurtado' in the Telemundo primetime series Dame Chocolate.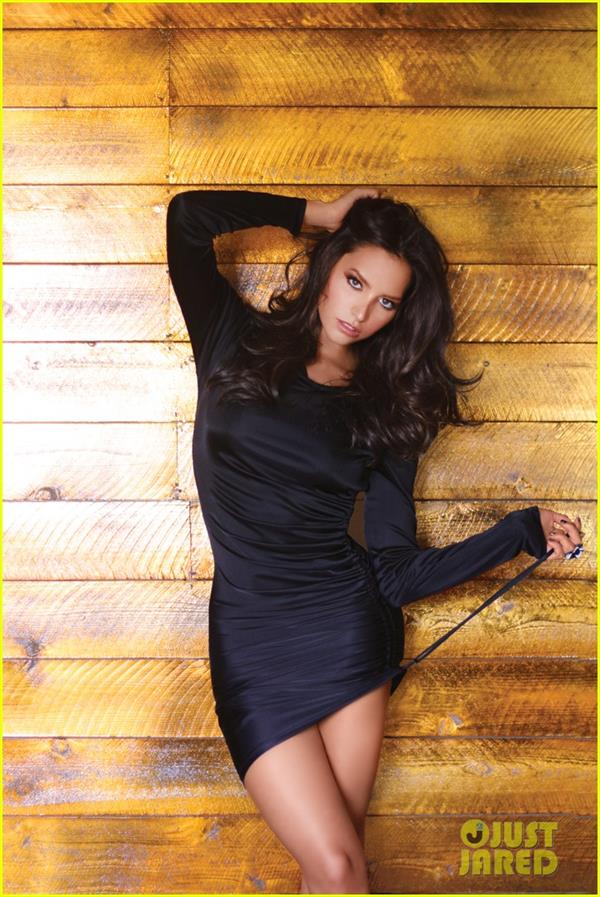 Facts and Trivia
Genesis dated, for a time, actor Christian Meier.  It was also rumored that Genesis dated Paul Walker from 2012 up until his tragic end on November 30, 2013.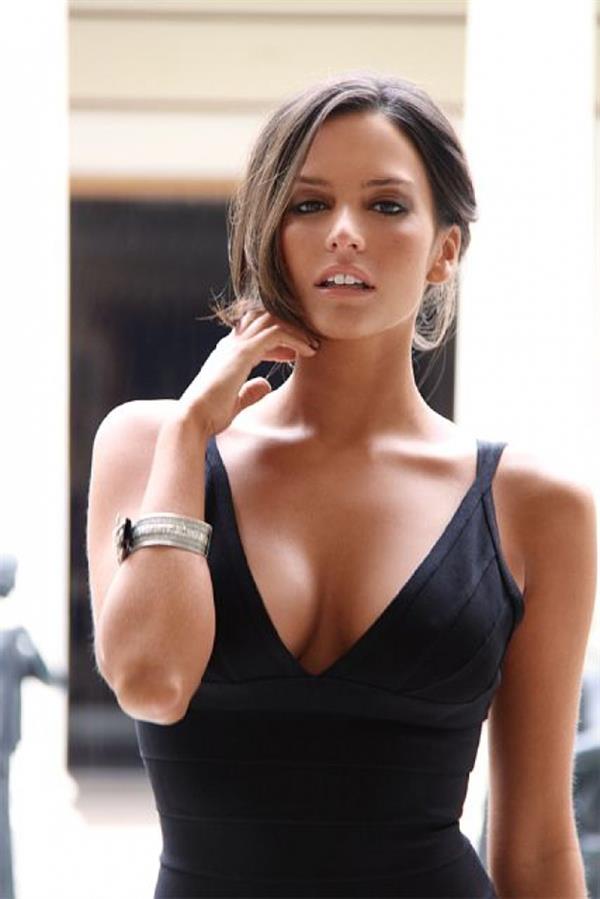 Body Measurements
Genesis has a height of 5 feet, 5 inches and she possesses a slim, hourglass shaped figure with body measurements; 34-24-32 inches. Her bra size, by the way, is 30D.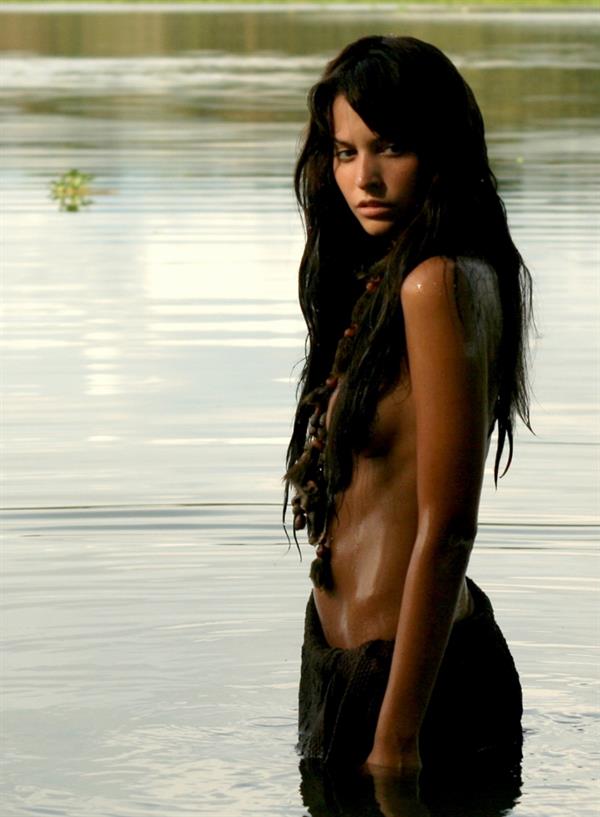 Genesis Rodriguez Photos
Follow Genesis on Instagram for her latest pro shots, lifestyle pictures, and selfies.
Also, check out our Genesis Rodriguez page for more of her sizzling hotness.