This babe from Down Under is an absolute stunner!  Man, Jessica Cribbon is sure to turn you on…  Just look at her hot package!  The tanned skin, the curvy "stocked in the right places" body, that "make love to me" stare…  Any man (or even many woman) would totally lose it if he (or she) would come across Jessica here at the local resort.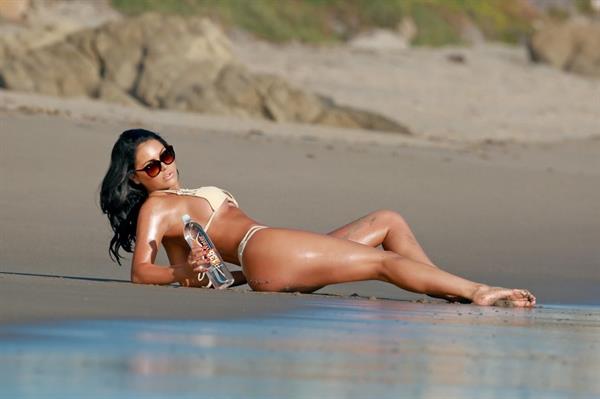 A beautiful scenery that accents a beautiful lady…
Now, give me a six-pack and a chaise longue and I could stare at that all day.
Who is Jessica Cribbon?
She is an Australian glamour and swimwear model who is best known for gracing the covers of men's magazines such as Maxim Australia, Zoo Weekly (2012 Cover Girl), and UK's Nuts magazine.  Jessica is a winner of Ralph's Girl Next Door competition and is an official 2012 Monster Energy Girl in Australia.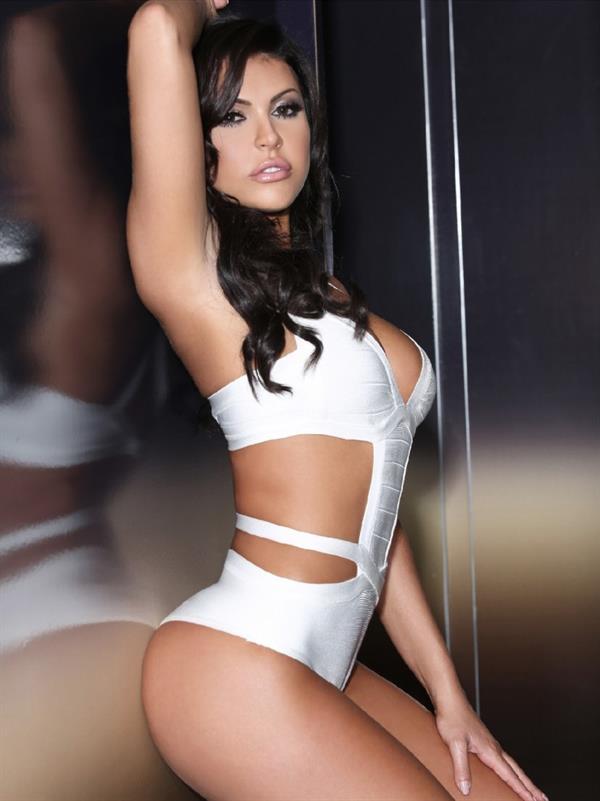 Jessica's credits include being the face of Fathom Swimwear's Desirable & Adorable campaign, Best Photographic Model for 2011's Kitten Awards, and a Finalist for "Cebiche swimwear" in 2011.  Jessica also made it to the top 50 in the Miss Universe West Australia competition in 2009.
Early Life
Jessica Cribbon was born on February 27, 1985, in Perth, Western Australia.  She is of Russian, Welsh, Irish and Jewish descent.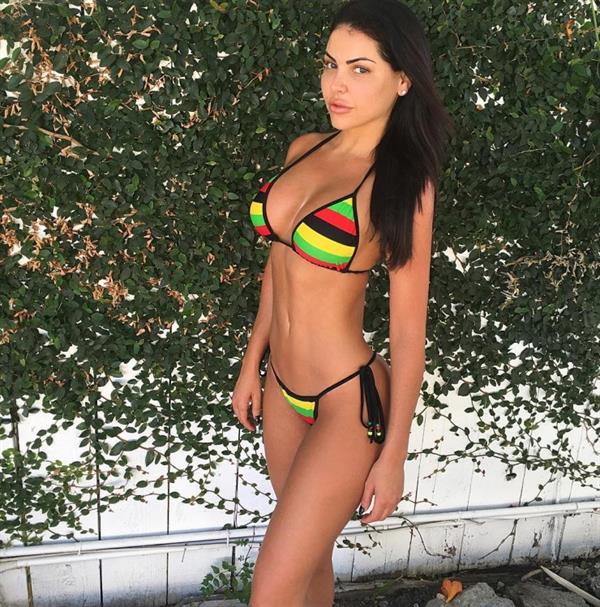 Career
Jessica's modeling career started in 2008 while she was still studying for her tertiary qualification (Diploma of Business Studies). A well-known Perth photographer approached Jessica asking her if she wanted to shoot with him and do promotional work and also be featured on his website.  From there on she received countless offers for modeling.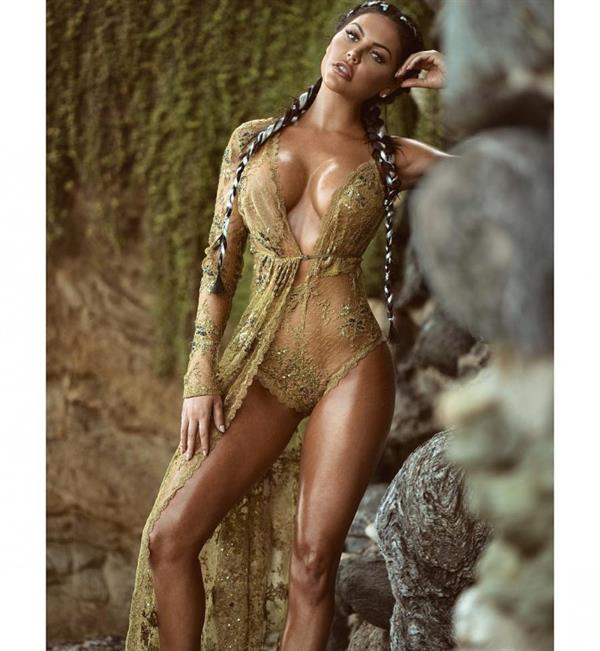 Jessica also entered several swimsuit/bikini competitions.
When she finished her diploma, she decided to pursue a Bachelor's degree in communications majoring in creative services, a degree focused on broadcasting, film, journalism and television/radio.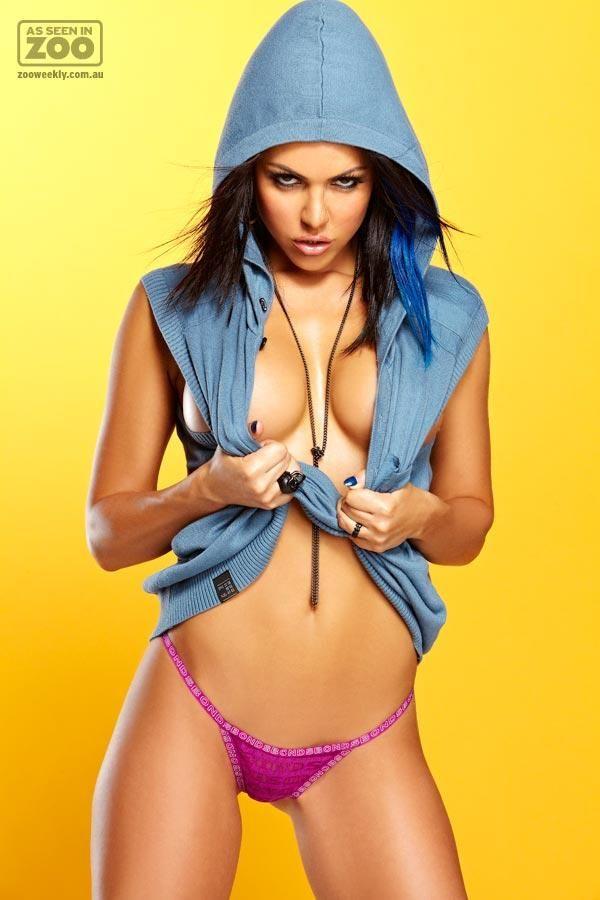 Jessica completed acting/performance units at the world-renowned WAAPA
(Western Australian Academy of Performing Arts).
Facts and Trivia
Jessica dated Darnell Hinson, a basketball player for the Perth Wildcats.
She has modeled alongside fellow glamour sensation and popular Instagrammer Vivian Kindle.
Jessica Cribbon is also a Type 1 Diabetic and to her, it is…  "Real proof that I don't let NOTHING stop me from reaching my goals."
The craziest thing she's ever done, according to her, was breaking her arm while doing a backflip off a trampoline.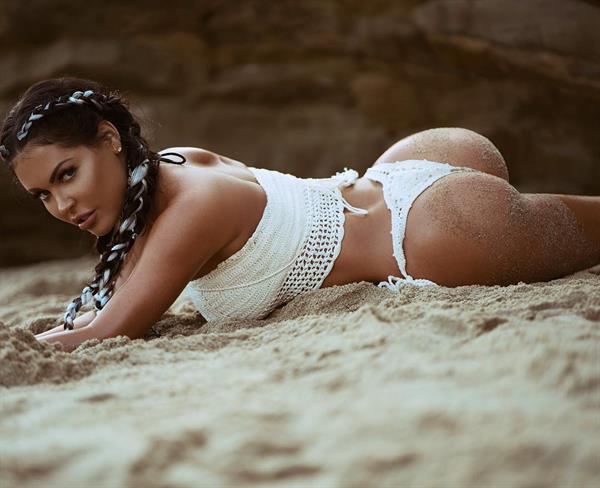 Body Measurements
This hazel-eyed Aussie stands 5 feet, 6 inches and she rocks a 36(32DD)-24-35.5 figure.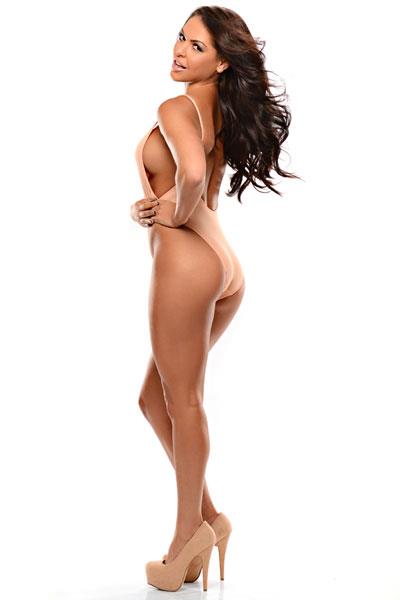 Jessica Cribbon Photos
Follow Jessica on Instagram for her latest posts.
Also, check out our Jessica Cribbon page for more of her hotness.